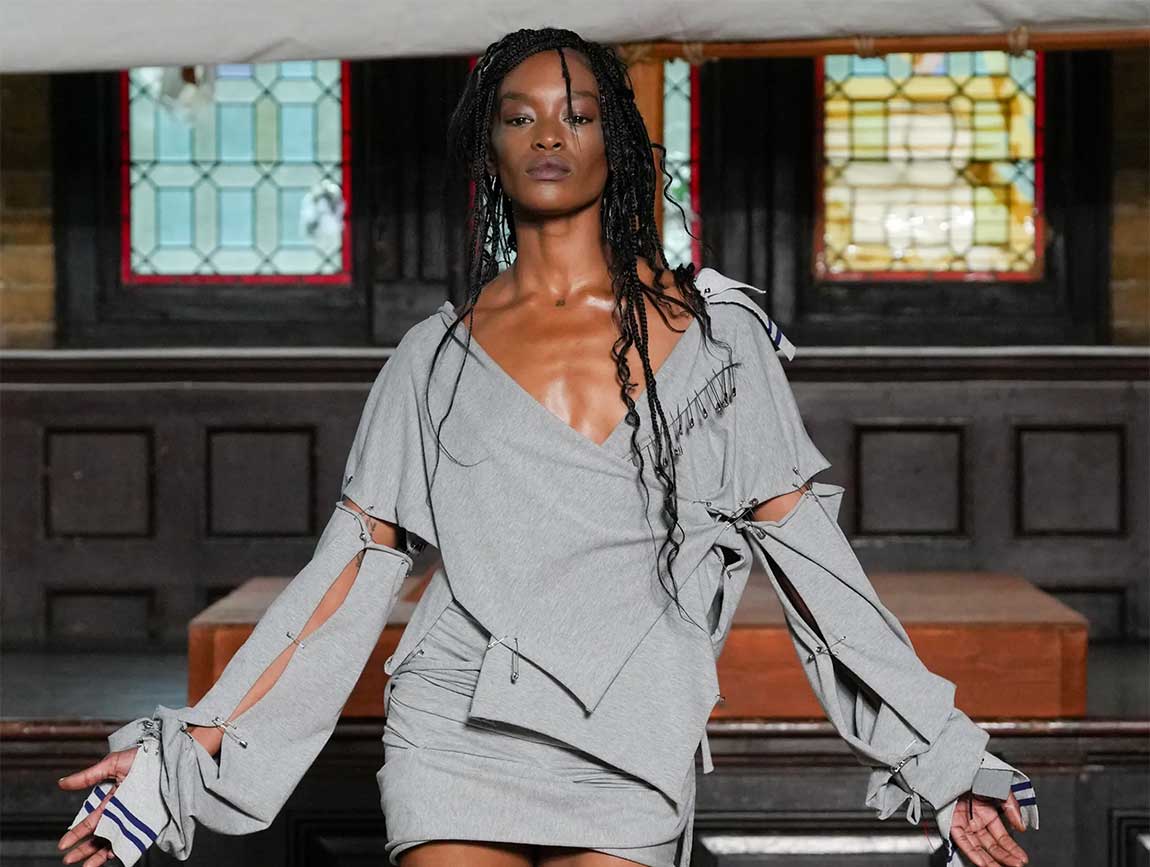 Since Jawara Alleyne emerged onto the scene via Fashion East, he's made a lasting impression with his cut-and-paste, punk-meets-pirate aesthetic that subverts gender ideologies. The designer often draws from his Jamaican-Caymanian heritage, specifically in the way islanders express themselves through clothing.
This summer Alleyne's return home ignited a creative spark that reverberated through his new collection—his first- ever solo show—in the form of collaboration with the local brand Mutiny.
"I almost forgot about how there's a streetwear vibe to the way people dress back home," he shared after the show. "I wanted to combine that sensibility with a layer of deconstruction, and working with Mutiny helped connect me even more with my roots."
Taking place at a converted church along East London's Whitechapel Road—now serving as artist Alvaro Barrington's studio—the spectacle kicked off with Alleyne's musician brother, Tafari, captivating the audience with a spoken-word performance set to a thumping fusion of dancehall, rock, and reggae. As the collection appeared, it became evident that Alleyne was focused on individual garments from a distinctive vantage point, one that skews and distorts.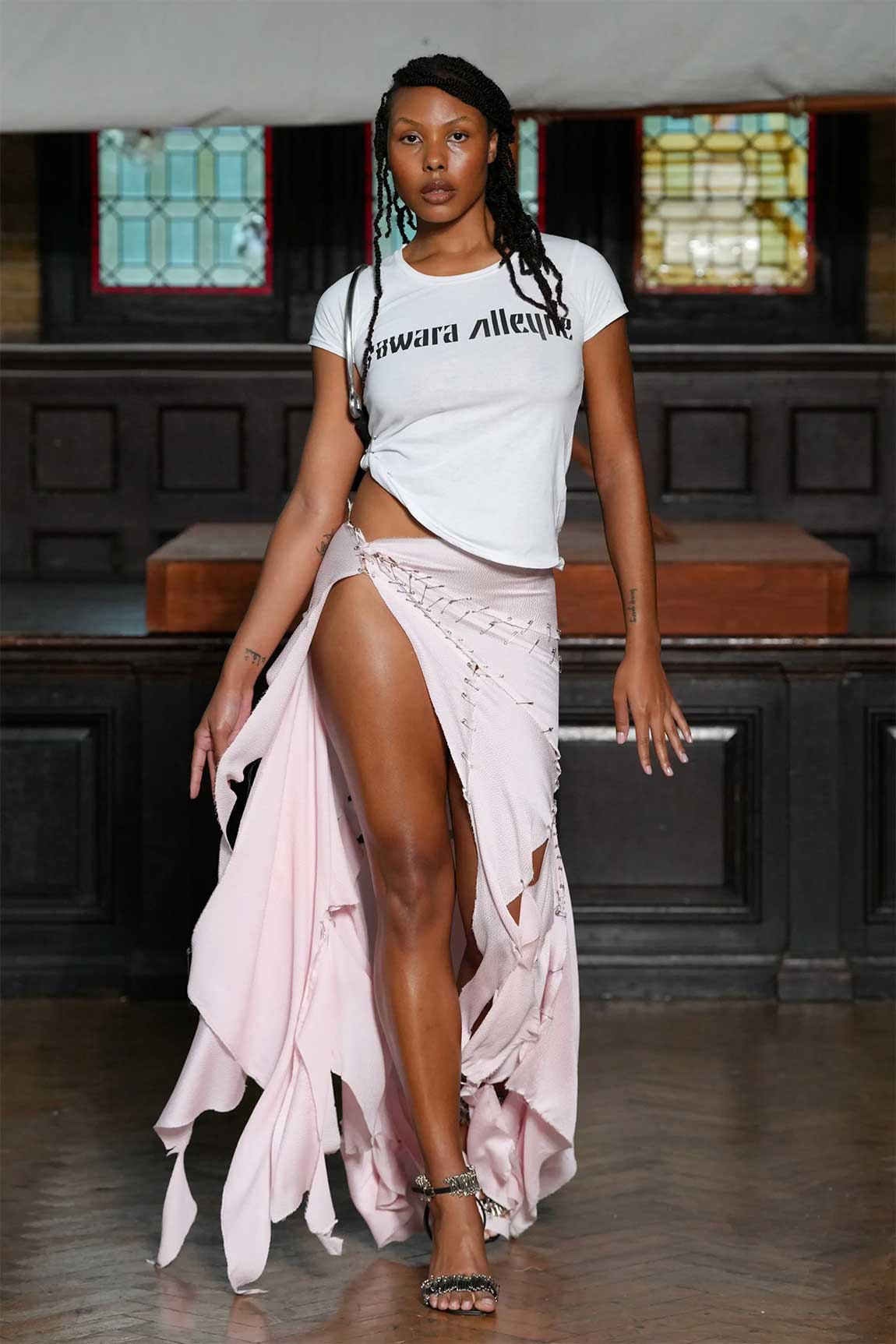 From crisp shirts and twisted tees (some featuring the Mutiny logo across to minidresses and maxiskirts, each piece incorporated elements of his signature safety-pin embellishments. Remaining true to his signature style, jersey fabric in all its variations played a prominent role throughout. "It's what I call 'island underground,' which is breaking free from the zeitgeist by taking the most ordinary, everyday wardrobe pieces and hacking them up in the most punk-rock way," he said.
Silhouettes were tighter and provocatively lower than in the past—men's looks adopted an edgier stance (note the low-slung trunks), while women's embraced more masculine contours. Alleyne deconstructs gender norms in his collections, but when asked to expand on the concept of sexiness, he clarified that it wasn't his intent to deliver such. "Where I'm from, this is how people dress because of the heat, but when I moved to London, I realized that showing skin is prescribed as overtly sexual," he remarked.
"Being comfortable with your body is more what it's about.
Highlights here included a spin on eveningwear, such as a striped jacquard-jersey dress with a plunging neckline and low-rise back, as well as a crimson wool maxiskirt-and-top set. Alleyne's multifaceted design abilities result in intriguing shapes that can be as demure as they are cutting edge.
ORIGINALLY PUBLISHED IN VOGUE.. Click to read original article.