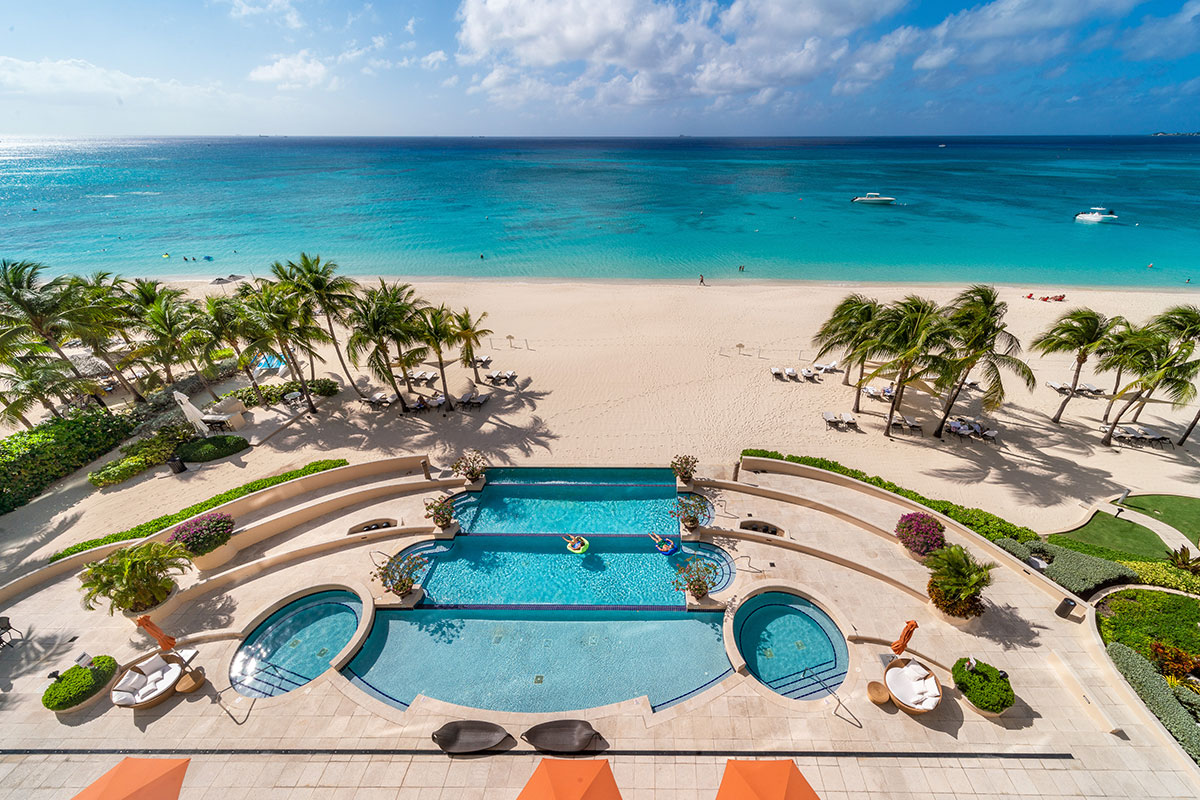 The view is straight from a postcard of all your tropical island dreams: sun-kissed, sugar-white sands, vibrant blue stretching as far as the eye can see. Living on Seven Mile Beach is a dream for most, but a home at Water's Edge property makes it truly spectacular.
1. You've never had a home office like this
Home offices have become the must-have of 2020. Most companies realise that working from home does not impact productivity, but rather can lead to happier, healthier employees. And there is no better place to enjoy the benefits of a better work/life balance than an island in the Caribbean. In fact, the Cayman Islands Government has recently introduced its Global Citizen Concierge Program to encourage just that. With the custom-created home office (built for two) at Water's Edge, you can enjoy all the perks of working from home while still remaining connected to the corporate world. Spending your days working while looking over Seven Mile Beach, and enjoying lunchtime breaks on the sand, is much more idyllic than the beige walls of your usual office.
2. Move your body, every day
Swim laps in the three-tiered infinity pool, take the plunge into the ocean, or simply walk along the soft white sands of Seven Mile Beach. Moving our body every day improves our physical health immensely, and with the beauty of Grand Cayman at your fingertips, there is no need for a gym membership. There are so many ways you can be physically active while living at Water's Edge, while also enjoying the benefits of fresh air and vitamin D. And if the weather is not behaving, Water's Edge has a fitness studio where you can boost your heart rate without leaving home – and the view from the treadmill is oceanfront! Don't forget to relax after your workout in the serene massage room.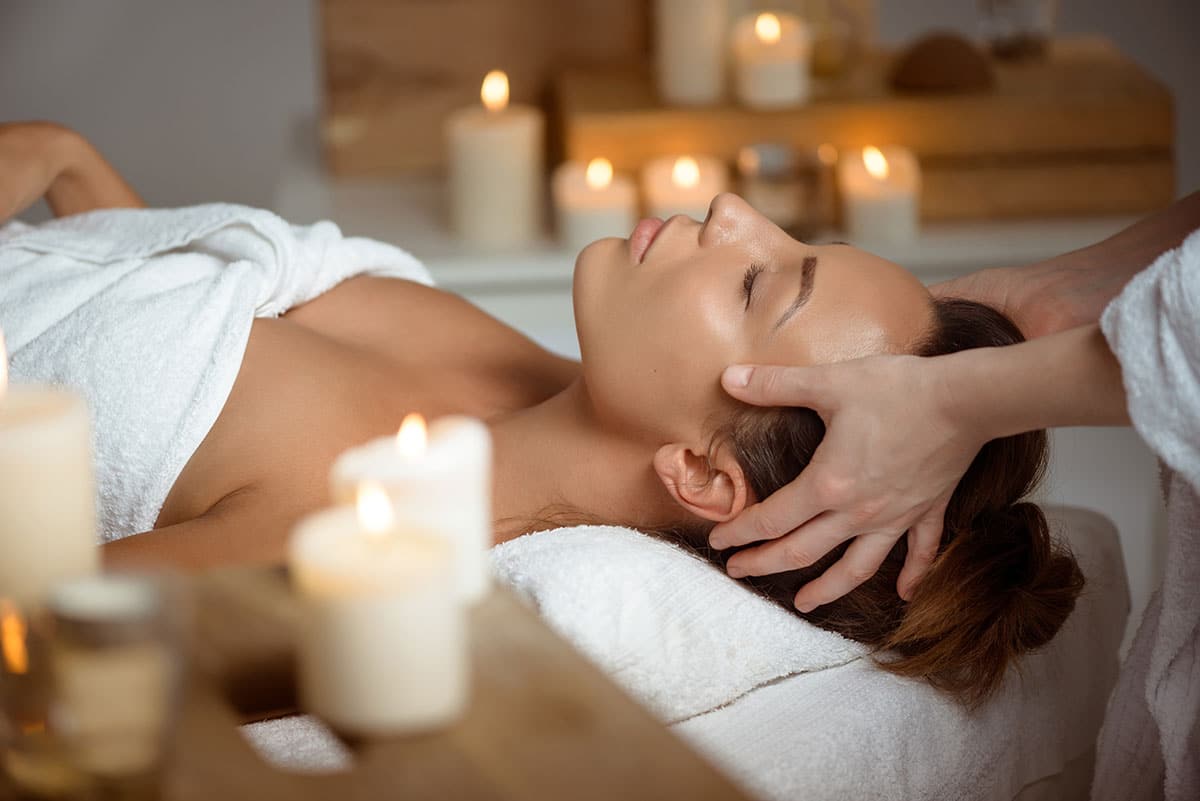 3. Find your community
This year has brought into focus the importance of good neighbours. What sets Water's Edge apart from many of the other apartment complexes on Seven Mile Beach is the sense of camaraderie. The individual owners have worked hard to create this organic community since the complex was built in 2006, with regular events that have become part of the social fabric. There is weekly mahjong, a popular ping pong tournament, a book club, and a musical soiree. This is a place where neighbours (from all over the world) look out for each other and the spirit of community is alive and well.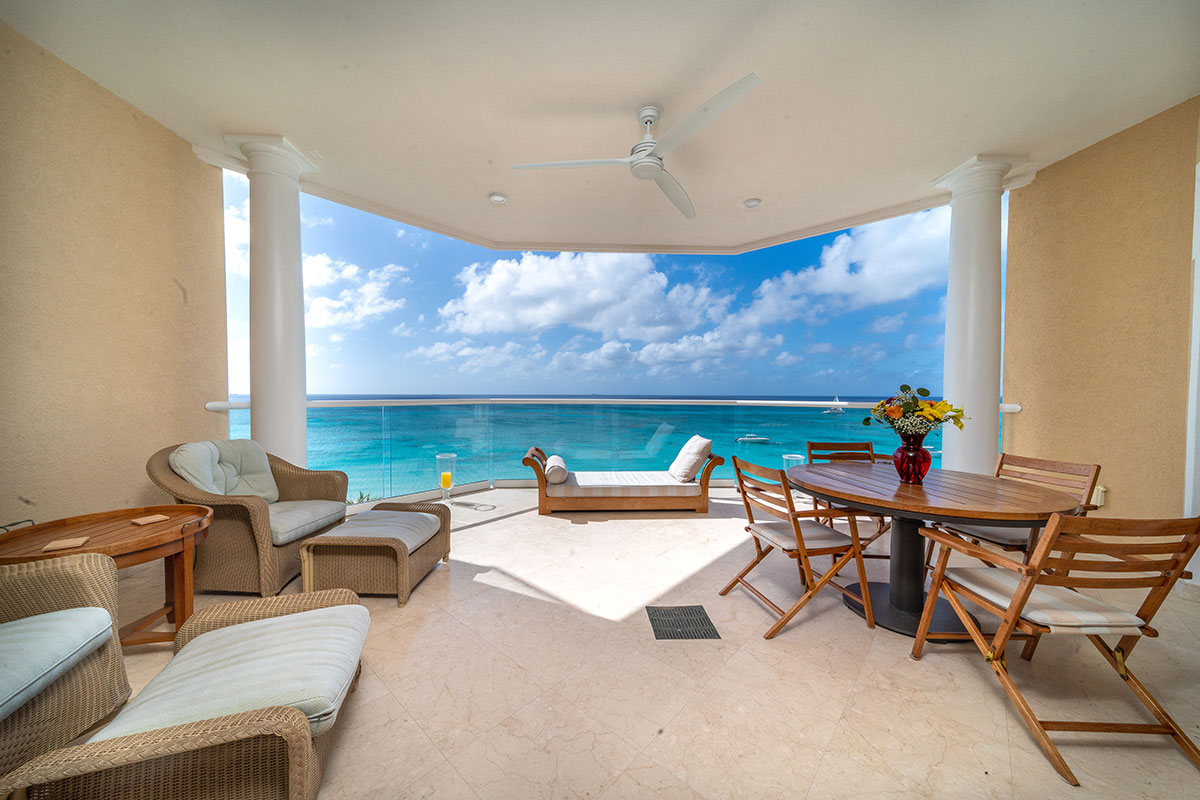 4. An idyllic spot
Water's Edge combines the quiet and serenity of a tropical setting yet its stellar location, in the centre of Seven Mile Beach's thriving scene, means you are not compromising on access to the best of Grand Cayman. Everything you could need or want is at your fingertips. Incredible restaurants, high-end shopping and supermarkets are only minutes away, while the island's best beach-front bars are just a short walk along the sand. It is one of the best locations on the island, marrying convenience with lifestyle. You'll find the Ritz-Carlton nearby and an island favourite health food store, Island Naturals. Of course,if you'd prefer, just watch the world slip by as you relax among Water's Edge's stunning landscaping.
5. The best weather. Anywhere.
The title of this blog says it all. Most days, Cayman's weather is almost perfect – around 80 degrees every day of the year. With gentle island breezes and sunshine that is good for the soul. This is the sort of weather that makes your heart sing, that makes outdoor living a possibility every month of the year. There are certainly seasons, but sunshine this type of weather is a welcome positive boost.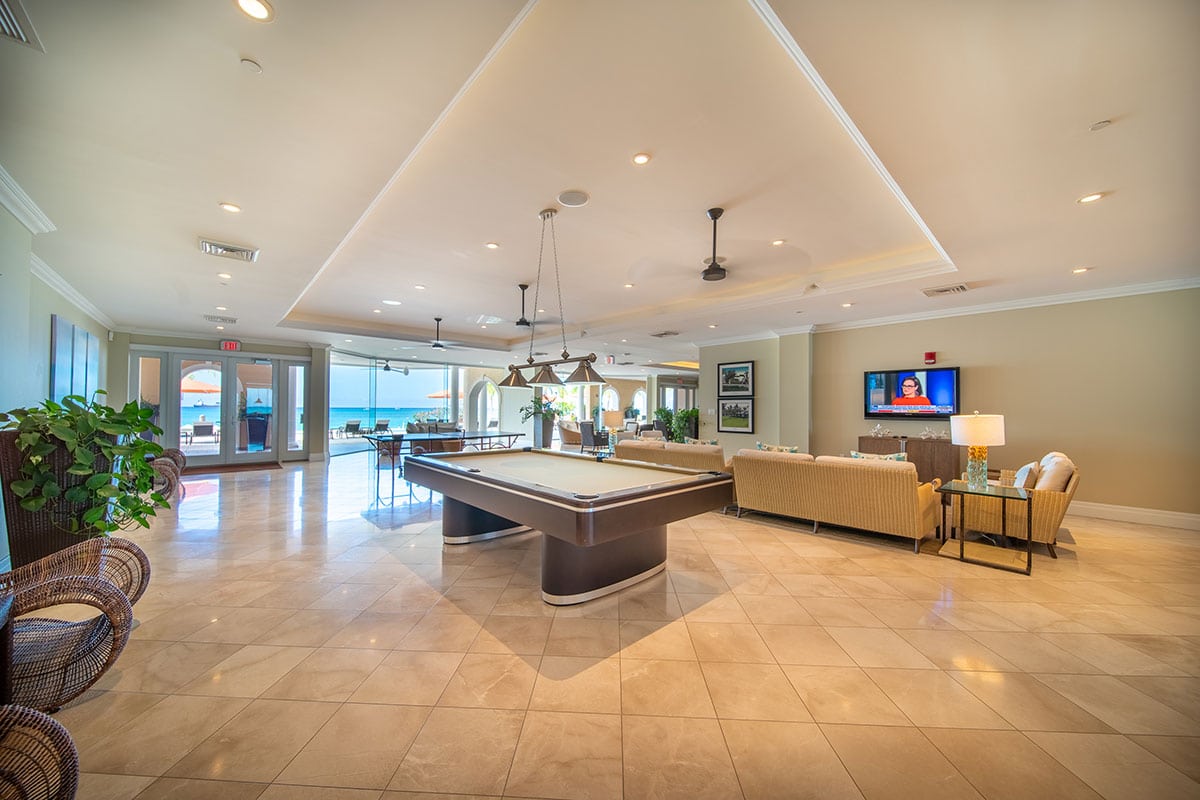 6. Almost COVID-free Cayman
In this environment, it is hard to not mention COVID. But throughout the turmoil and heartbreak of 2020, Cayman has become a safe haven. The islands are a rare  COVID-free nation and with the rest of the world still reckoning with the pandemic, Cayman will prove to be a safe and secure place to work and live in the years to come.
7. So. Much. Space.
Water's Edge combines plenty of space, at 3231 square feet, with the perks of a Seven Mile Beach location. This apartment, located on the fifth-floor, provides stunning views across the Caribbean Sea. With three bedrooms, a home office, and a lock-up two car garage, it is large enough for a family, but not so large that the space feels overwhelming. The dining area is able to host large dinner parties (up to 9 is a breeze), while a spacious kitchen has everything a home chef needs. Guest suites are located at the back of the apartment, meaning you can welcome guests into your home while still maintaining a sense of privacy.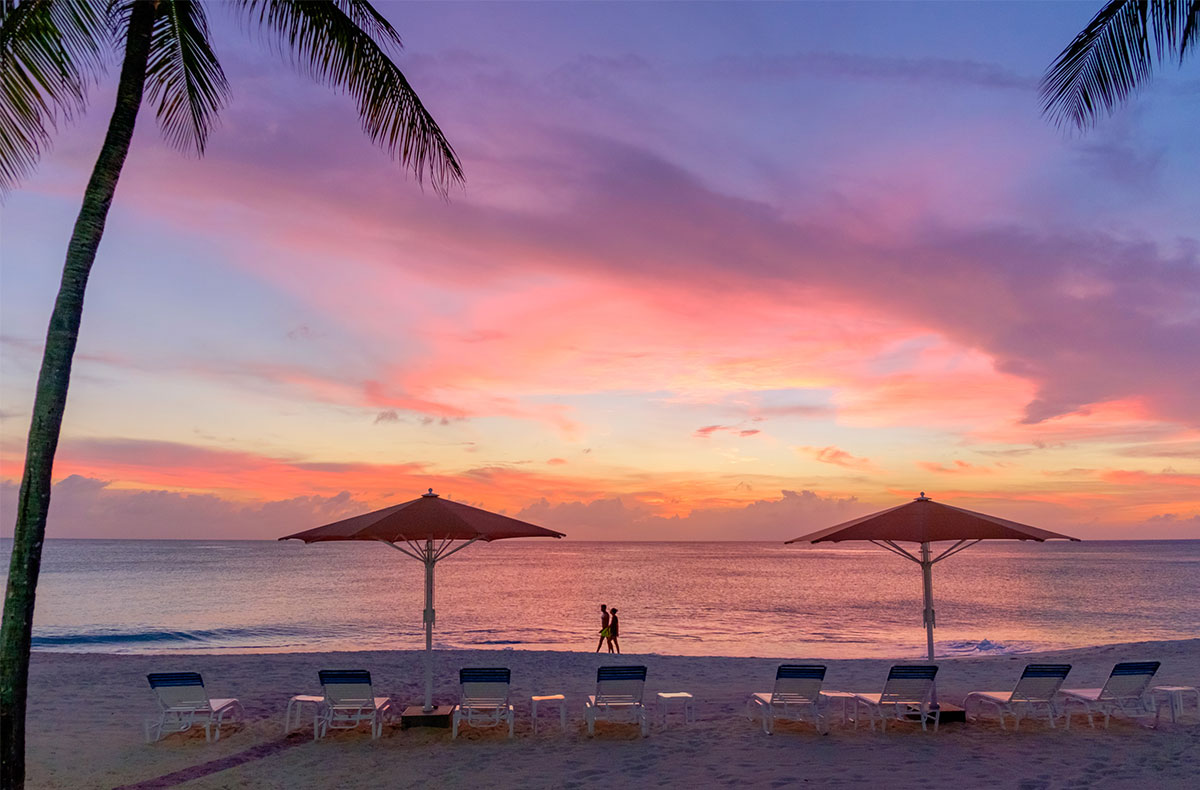 8. The best sunsets in the world
There is a moment every evening, when the heat of the day slips away and the sun dips below the vast horizon of the Caribbean Sea, that the world feels enchanting. It is an explosion of colour, as Cayman's sky comes alive in pink, yellow, orange and purple, but each day feels unique, like you have witnessed something special. With a drink in hand, on your fifth floor balcony of Water's Edge, those sunsets are set to inspire and never lose their magic.