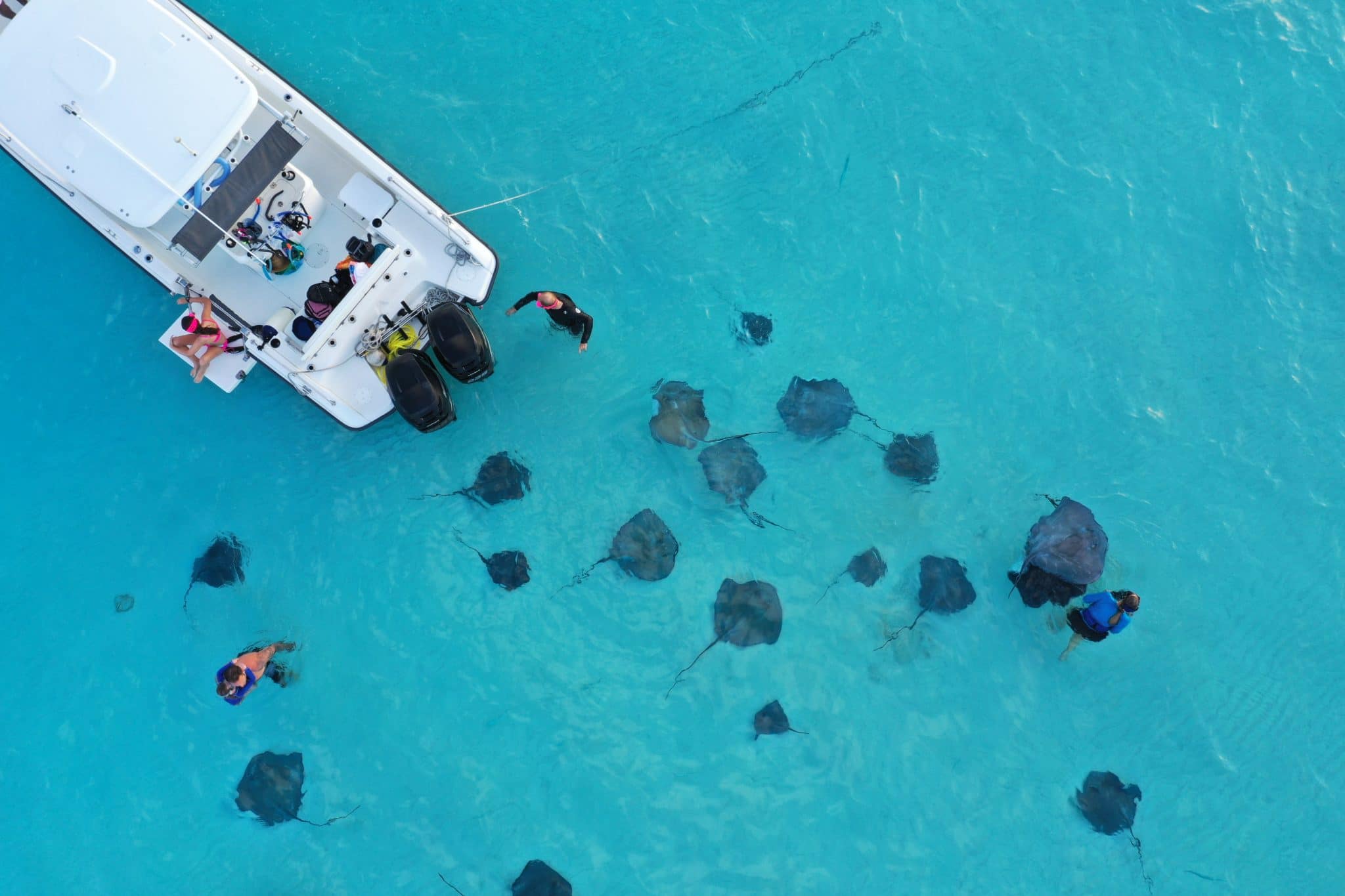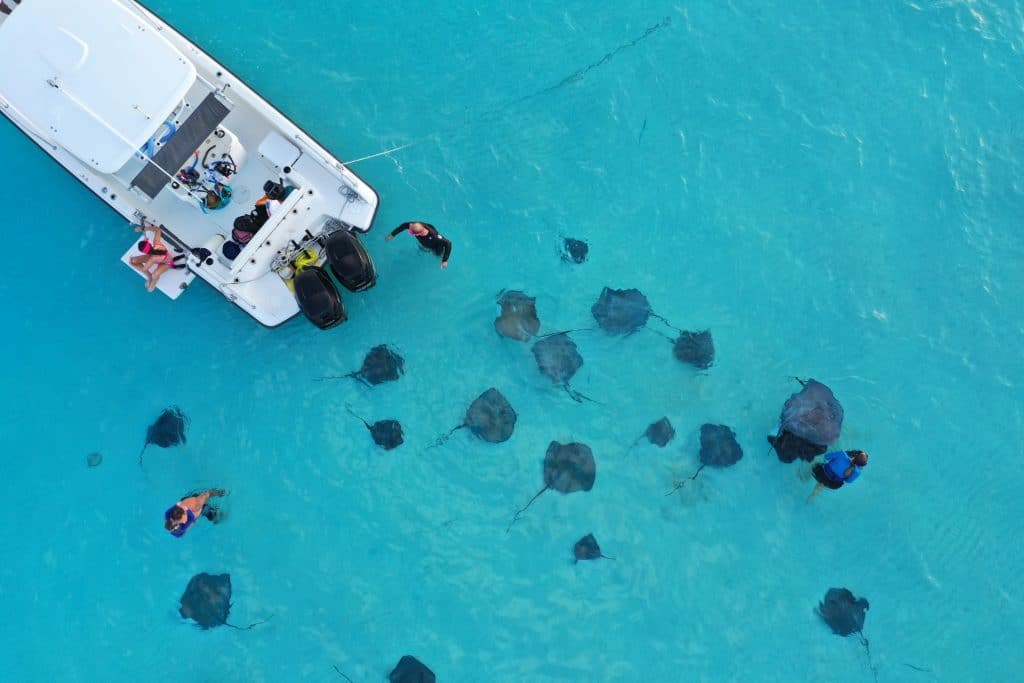 Boating in Cayman can mean many different things. An exhilarating trip across the crystal water to the wonders of Stingray City, a relaxing sunset on the water with friends at Starfish Point, or cruising to Kaibo Yacht Club for a waterfront dinner.
The boating community ranges from sailing vessels of all sizes to powerboats and yachts. On a vacation getaway, several tour operators offer trips to Stingray City, snorkel sites, deep sea fishing and afternoon cruises to catch some sun and relax, but when you live on the island, boating becomes general transport, an afternoon habit and weekend fun as well.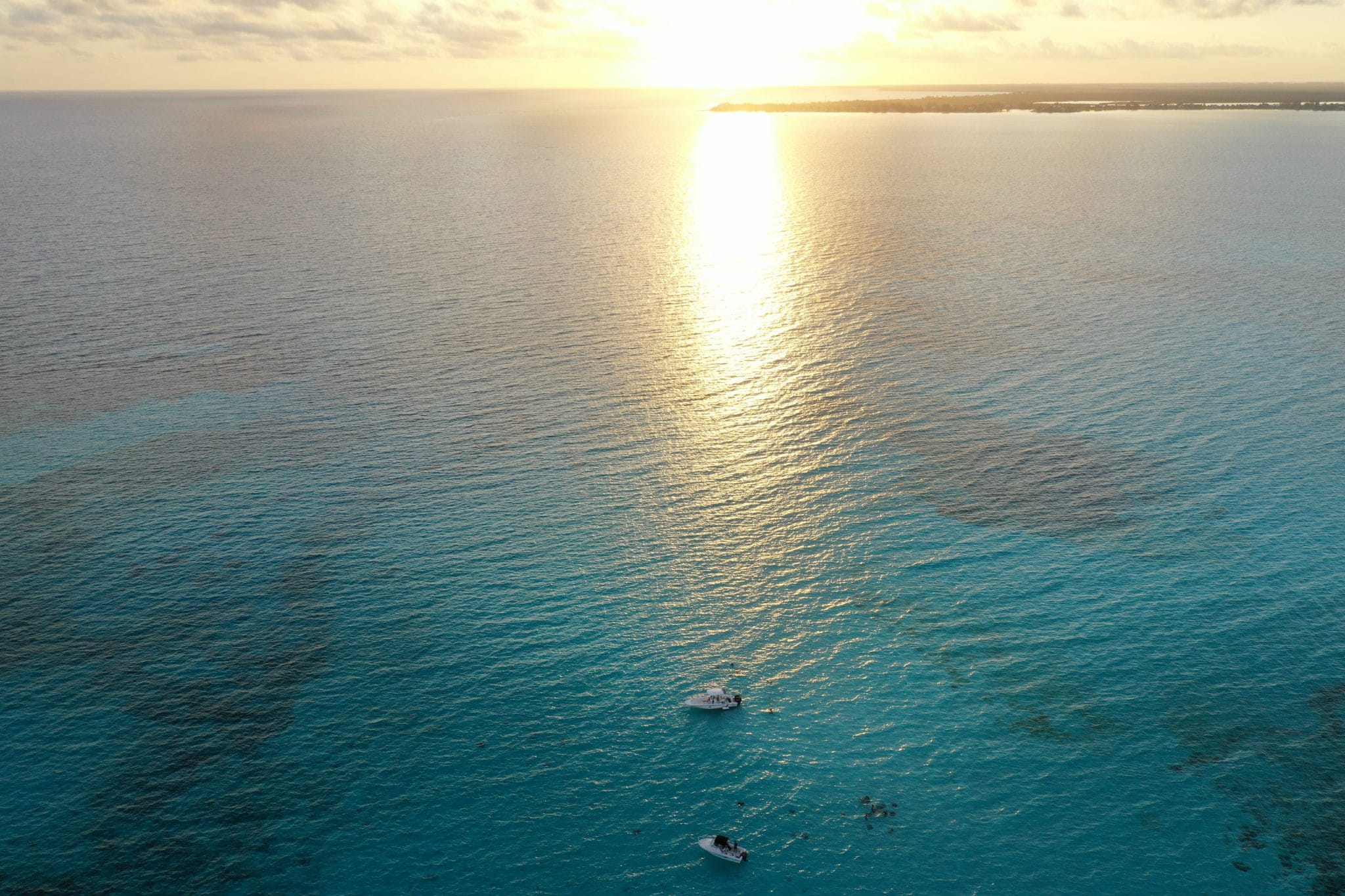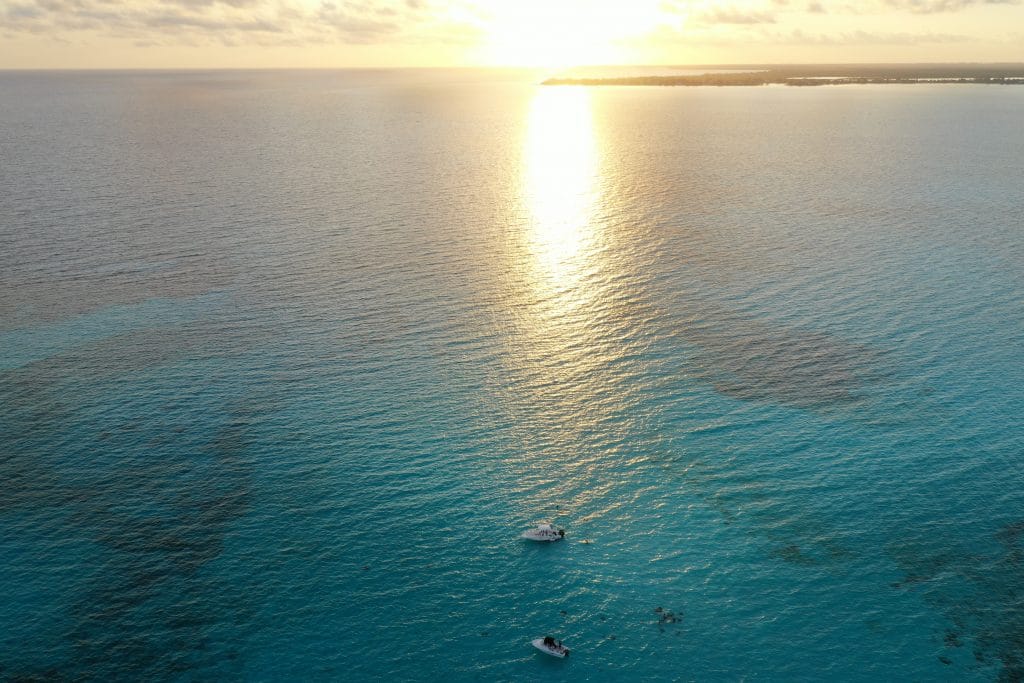 Restaurants along the coast are able to cater to boaters arriving for a waterfront lunch or evening meal out. Along the west side of the island, locations like Morgan's Seafood and Restaurant, an elegant waterfront location with ocean-to-table seafood menu and Bàcaro, allow dock space for smaller powerboats to park just outside. This location also houses the Cayman Islands Yacht Club with space for larger vessels.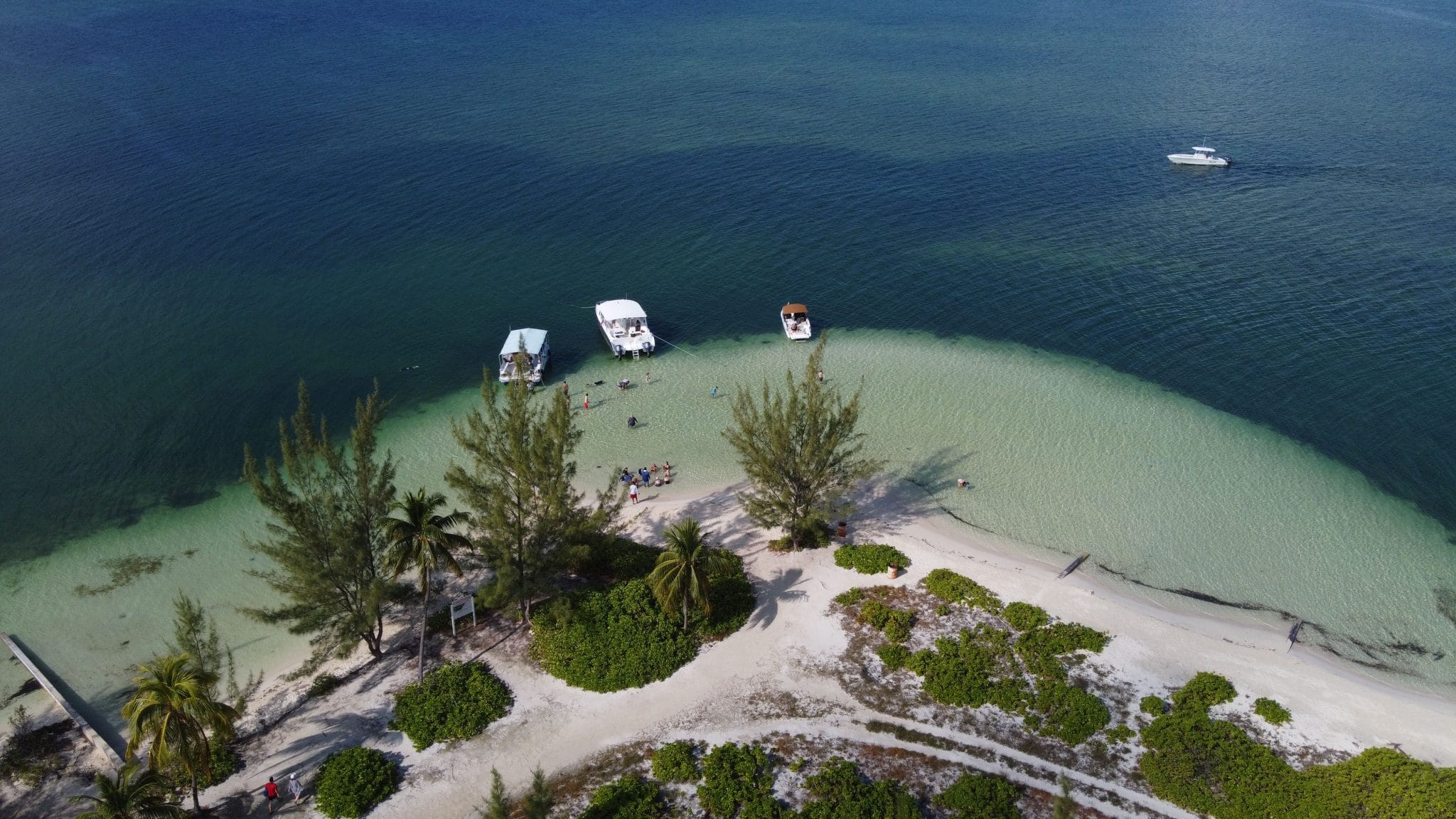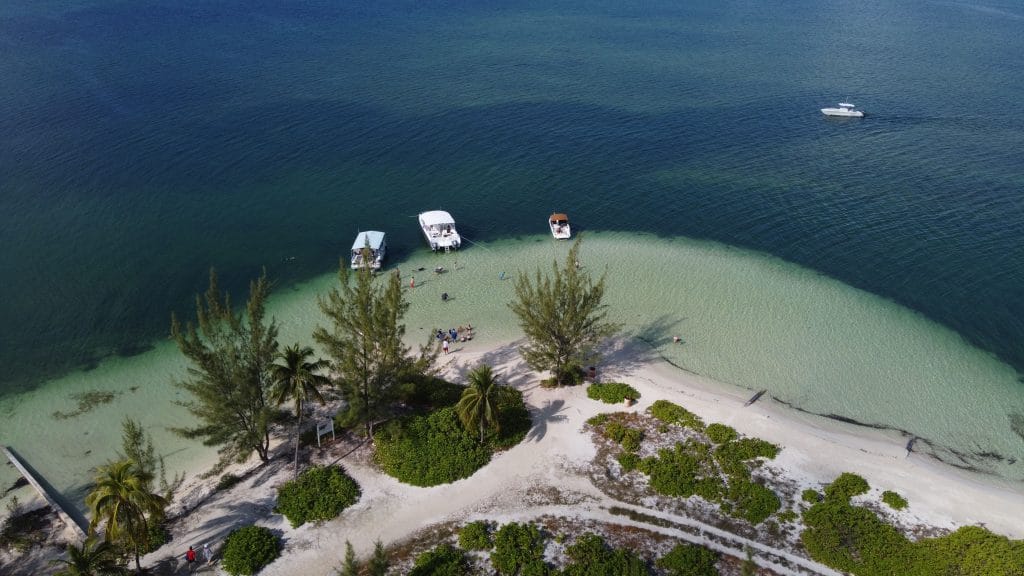 Camana Bay, with its own marina, offers free spots to day boaters (as long as the space is not reserved), which allows you to shop and dine at the town's retail shops and restaurants. Closer to George Town and Owen Roberts International Airport, The Barcadere, showcasing fresh seafood and flame grilled delights, has a full service marine center, including marine lift, fuel facility and waterfront dining at George Town Yacht Club.
Across North Sound, Kaibo Yacht Club features upscale beach dining with outdoor seating under the sun shades, cabanas and palm trees with the dock available for patrons.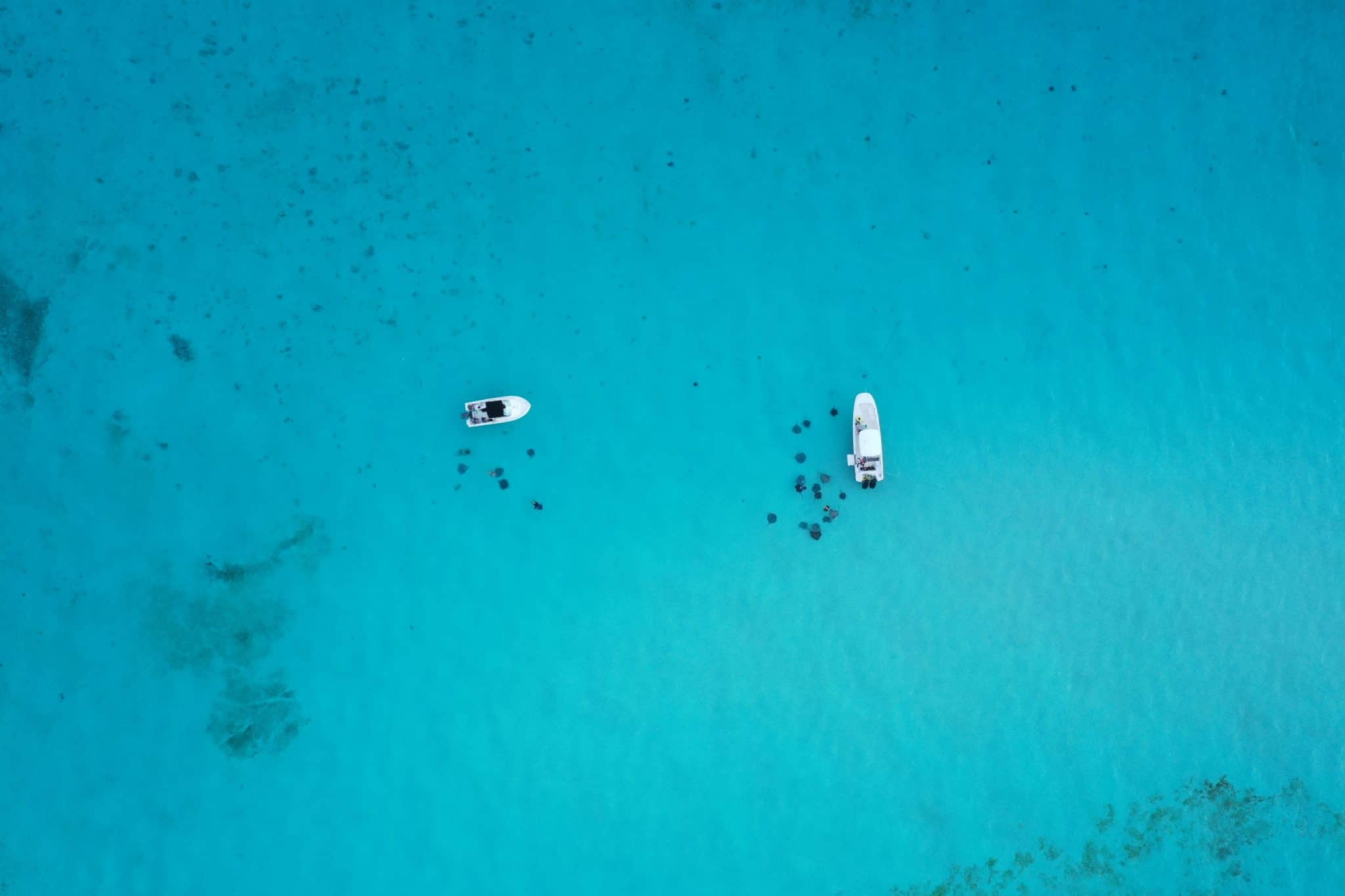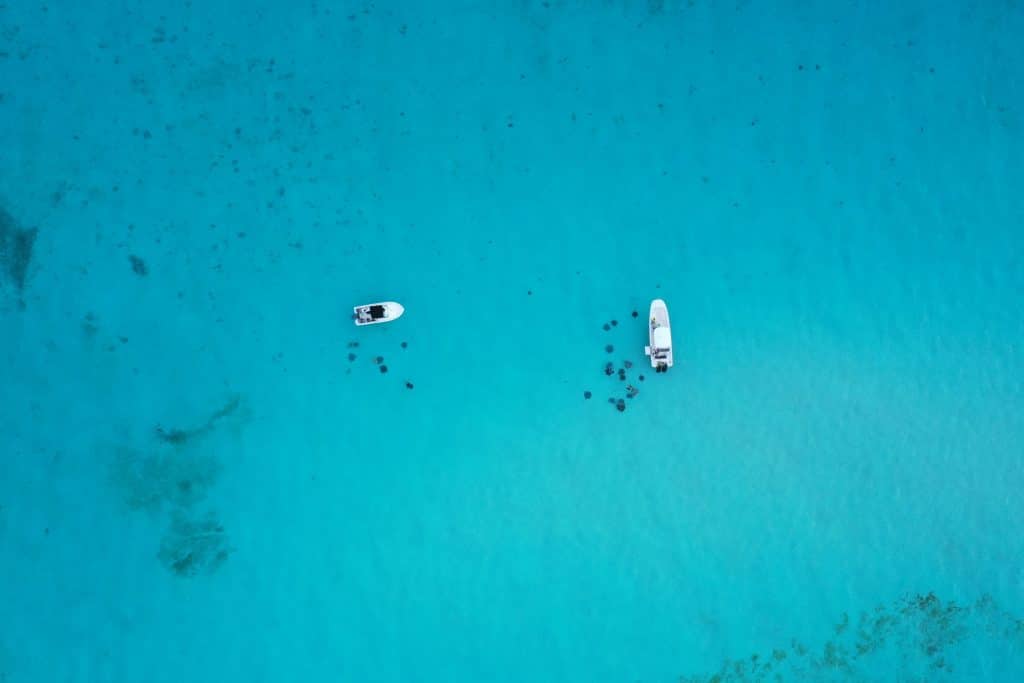 Out on the water, sites such as Stingray Sandbar, Starfish Point and snorkel sites galore will entertain all ages. Anchor at Starfish Point to get the insta-worthy shots or head out to Stingray Sandbar to mingle with the locals. Traditionally used as a fish cleaning site by local fisherman, Stingray Sandbar drew tens of stingrays many years ago, looking for the easy meal, and they continue to meet in the area to this day.
Stingray City is one of the few places in the world where Stingray's naturally school together, and you can enjoy this natural phenomenon right here, in The Cayman Islands.
Fill the cooler and head out on a deep-sea expedition to catch your own sashimi. Cayman waters will bring mahi-mahi, wahoo, snapper, sailfish and more. Tournaments each year (Cayman Billfish Rundown and the Cayman Islands International Fishing Tournament) bring fisherman from around the world to partake in the multi-day competitions. Fresh fish is readily available across the island and contributes to the culinary marvels found at local restaurants.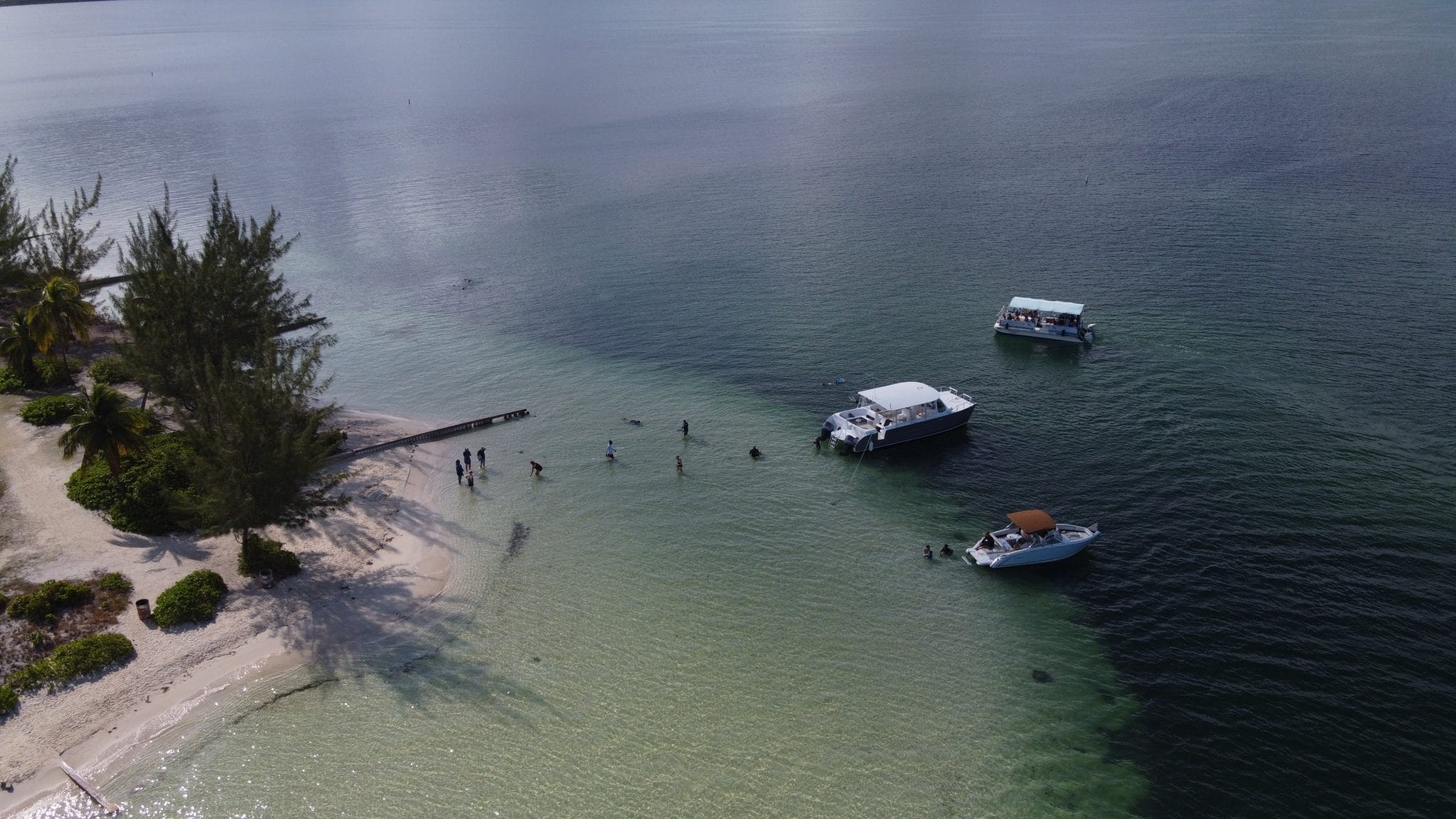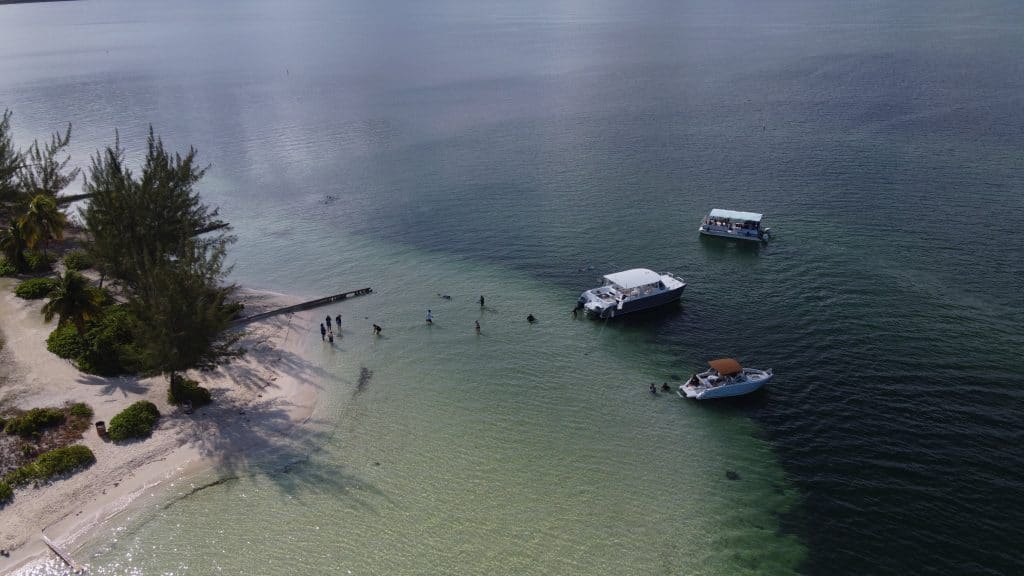 Not ready to jump into boat ownership? There are countless options of local charters to snorkel, cruise, dive, relax and fish with all sizes of groups or style of boat.
Gorgeous canal front properties are available across the island allowing for easy boat storage and transport right from your own home. Discover the right canal-front property for you.
Did you recently move to a canal-front property and looking to add a boat? Authorized boat dealerships on the island provide top brand names and services to help you on the journey. Harbour House Marina and Scotts Marine are the authorized dealers for a selection of top brands and previously owned vessels.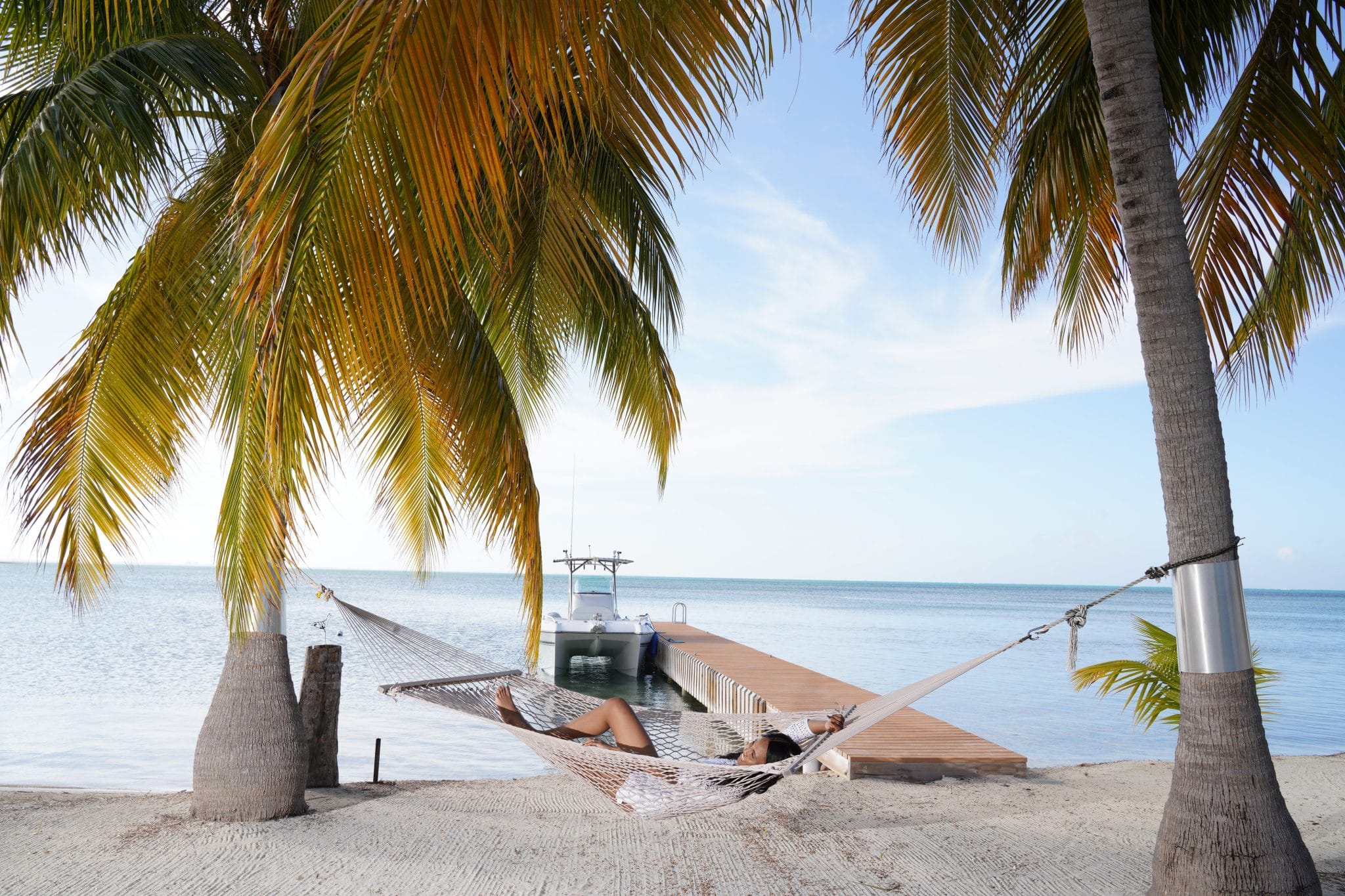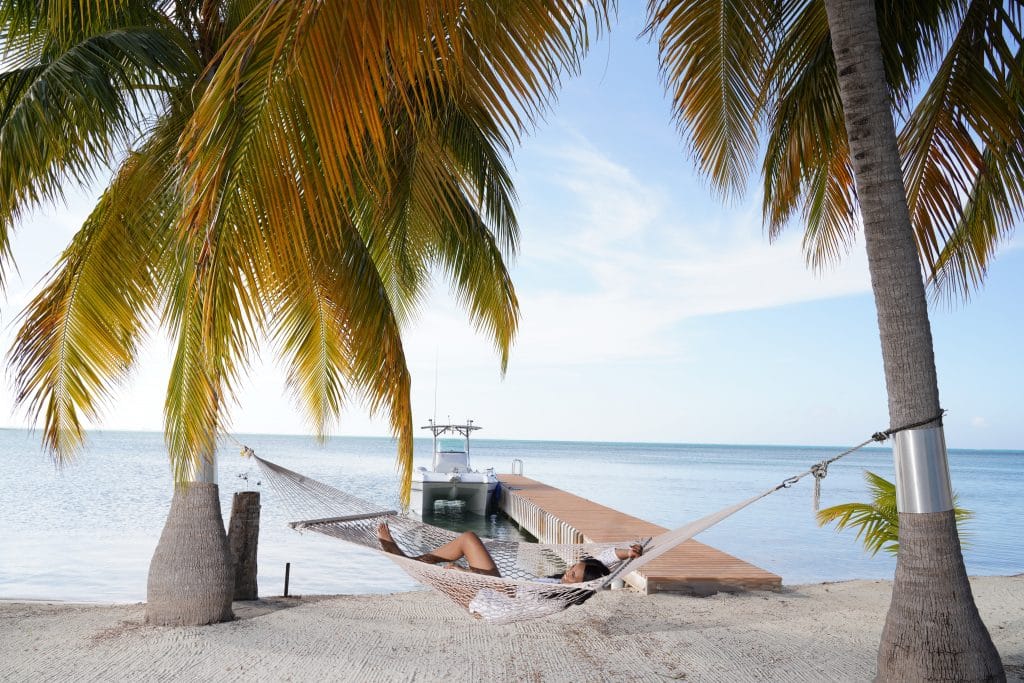 You can also look to Avalon Marine and Pro Yacht. From maintenance to delivery, import, international travel, and registration of vessels, all aspects can be handled through these full-service marine companies.
For information on registration of vessels or checking into the Cayman Islands from international waters, Cayman Islands Shipping Registry is your first stop.
Whether you are looking to hook a trophy catch, cruise around North Sound at sunset or take the kids out to see the stingrays, boating is a way of life here in Cayman.