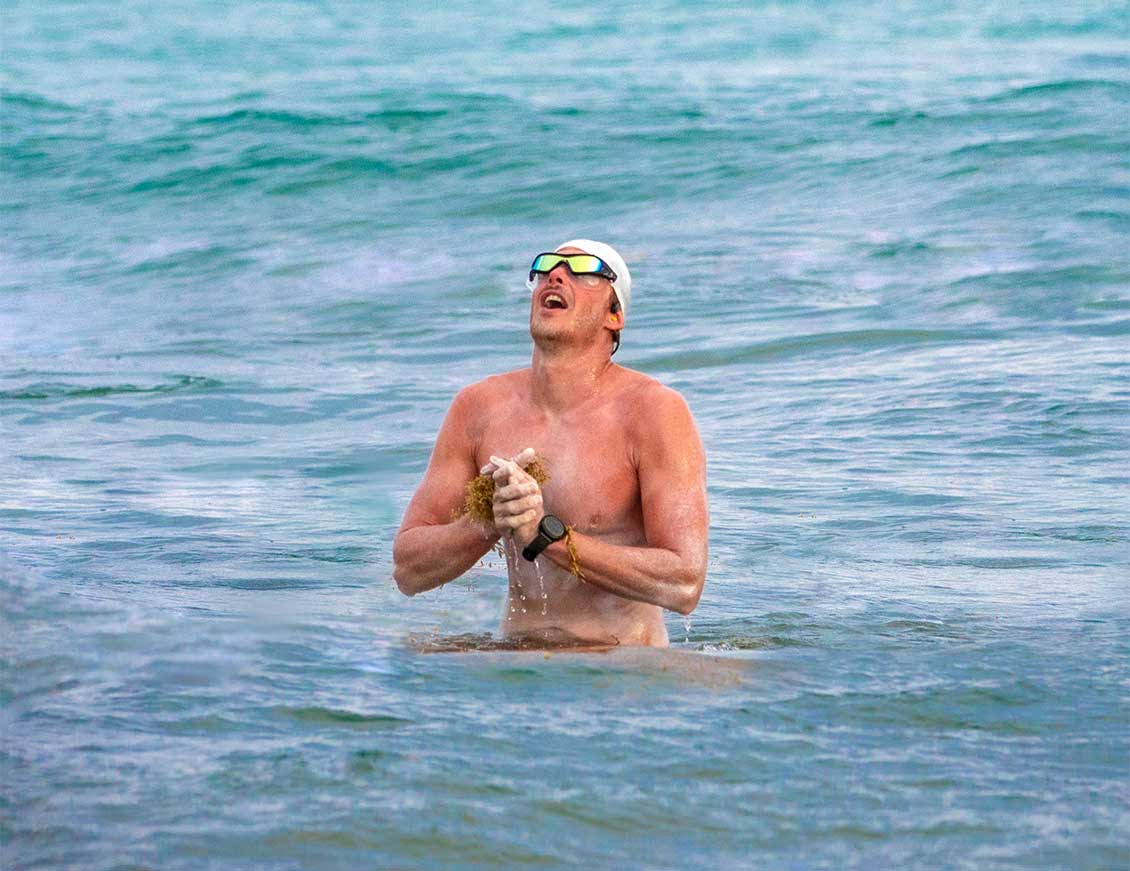 Just as the sun made its first appearance of the day at around 5am on 16th of May, Oliver Rush slipped into Cayman's warm waters and began an heroic world record attempt from West Bay dock, to swim non-stop around Grand Cayman's entire coastline, an incredible 60 miles (96km) over 30/40 hours.
Oliver, who is the founder of Project Planet  attempted to break a world record by the swim and was supported by his friend Jenni Wardman, who kayaked by his side for as much of his journey as possible.
The purpose of the event was to raise awareness of the plight of plastic pollution and to raise money for Plastic Free Cayman, a dedicated organisation which goes the extra mile to regularly collect plastic waste from Cayman's beaches.
Oliver has dedicated the last five years to training and taking on bigger and more extreme endurance swimming events, and this was the biggest swim so far.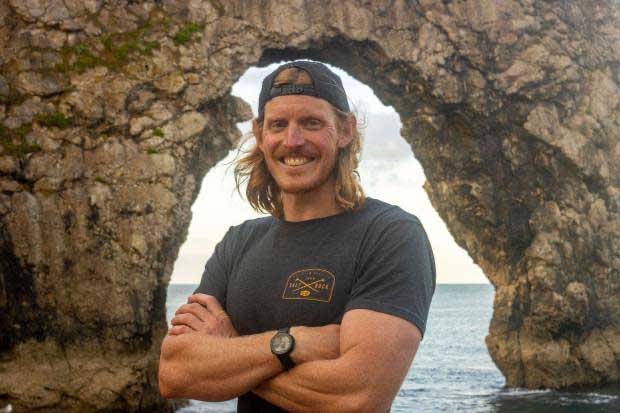 Oliver says he is passionate about the environment.
"Being a swimmer from a young age, I remember beaches that didn't look like the ones we see today. I have always surfed and spent time by the sea, so I have witnessed the way it has changed. In my local area, I spend a lot of my time cleaning the beaches and I decided to do something to raise awareness about how bad the issue had become," he advised.
He started by swimming the entire Jurassic Coast in the UK, over 100 miles in stages, in order to raise awareness. He then started documenting his swims via Project Planet.
Once he realised his swimming prowess, he decided to undertake bigger projects, swimming around the Isle of Wight on England's south coast, an incredible feat that took him 15 hours with the help of the tide and which earned him a world record.
Oliver visited Grand Cayman about seven years ago and it felt natural to come back, he says, especially seeing how much plastic washes up on the beaches.
"It is clear that Plastic Free Cayman needs a helping hand," he confirmed.
While the distance around Cayman's perimeter is about equal to that of the Isle of Wight, Oliver anticipated this swim would be much harder.
"We estimated that it would take about 40 hours to get around," he said. "Training basically started when I started the Jurassic Coast swim, it hasn't really stopped since then."
For long swims, Oliver needs a kayak support vessel, so luckily Jenni was available for training swims. For the actual event, he had a team of paddlers who took it in shifts so that he always had a safety vessel nearby.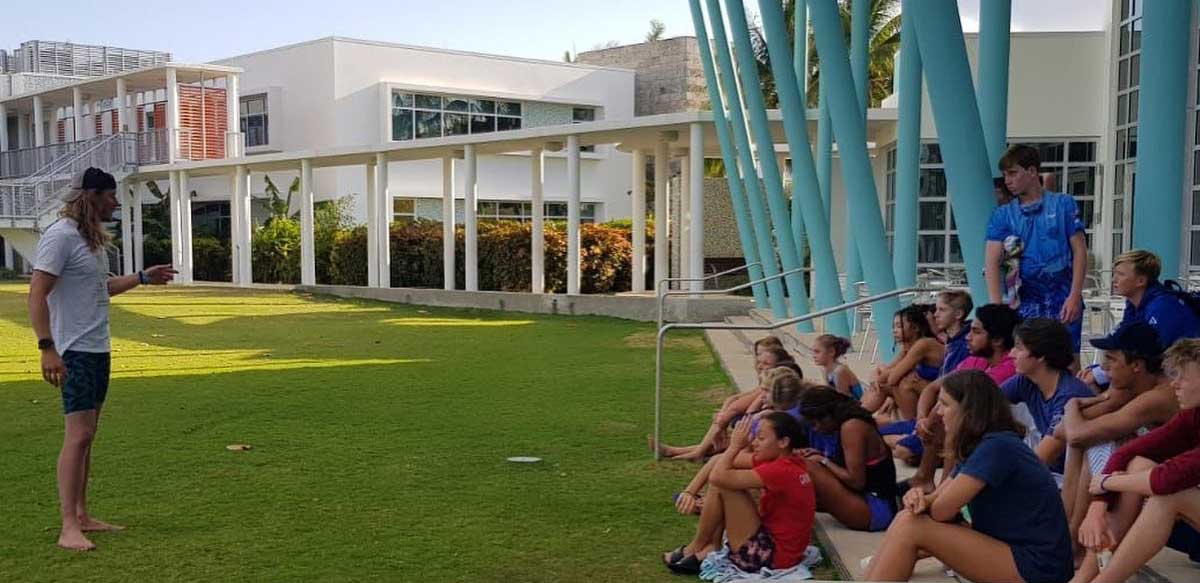 "We are so grateful for the incredible team of volunteers who came together to support me on this swim. This was the biggest and most challenging swim so far and we wouldn't be in this position without our amazing sponsors either," Oliver confirmed.
Jen said the swim was about so much more than one man, choosing to do something.
"It is about all of us, coming together for the health of our environment. The governments of the world should be watching: this is what one person is prepared to put his body and mind through to get the message across. He knows it's not about him, it's not about any of us, it's about the planet we live on as she burns and turns to ashes in front of our eyes," she said. "It's time to wake up."
If anyone would like to get involved, they can reach out to Plastic Free Cayman on Facebook or Instagram or reach out to Jen Wardman on wardman.jenni@gmail.com
Funds raised will be used to hire a member of staff for Plastic Free Cayman. This organisation has run tirelessly for nearly five years on only the power of volunteers coming together for the good of the environment.