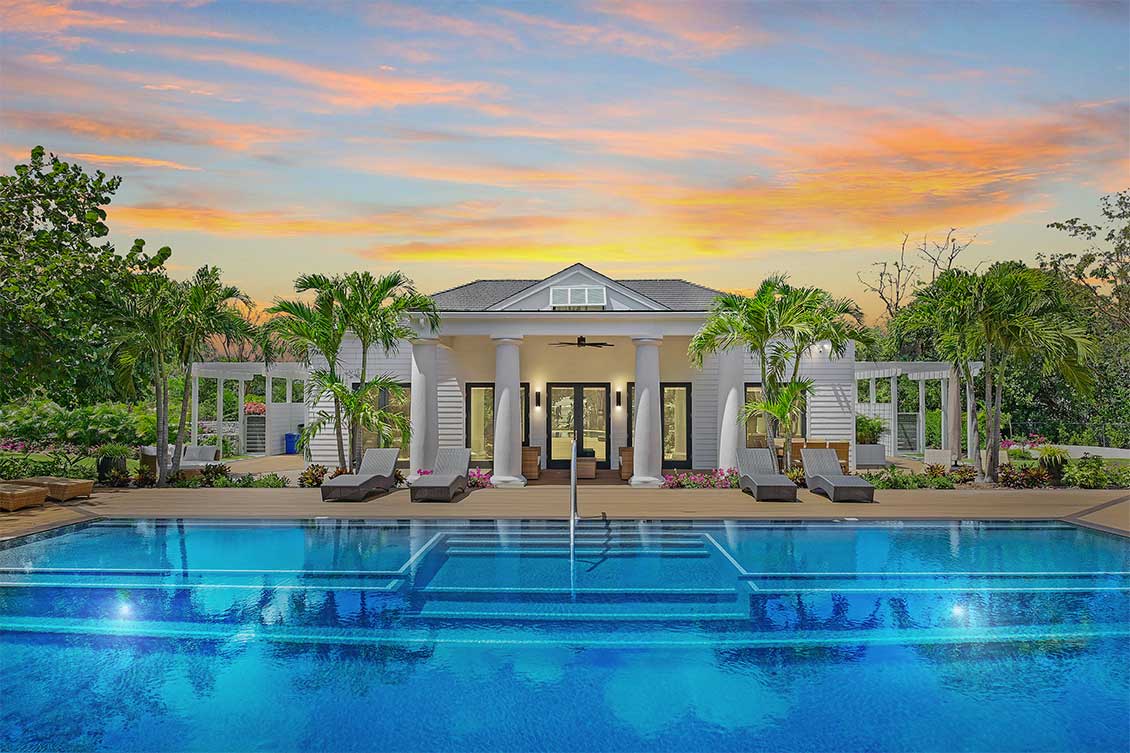 A rare find in Grand Cayman these days, Liv Cayman (MLS#414707) is a stunning beachfront Caribbean cottage nestled in the gorgeous and peaceful Bodden Town/Breakers location. What is incredibly special about this property is that it comes with bags of potential along with endless bags of charm!
Enjoy the 2,164 square foot existing three-bedroom/two-bathroom cottage as it is, a delightful oasis of tranquillity sitting on an expansive almost 1.8 acres which includes an incredible 200 feet of magnificent beachfront. That is what makes Liv Cayman a cut above the rest! The tastefully decorated interior makes for comfortable and elegant living, with an excellent flow to the rooms, clean lines and use of natural materials giving comfortable and ample space in which to unwind and relax. A cool colour palette of whites, greys and creams, and clever use of windows to allow light to flood in from all angles, mean the home always feels cool, bright and airy.
The exterior is an absolute delight, with an abundance of native plants such as the evocatively named coco plum, sea lavender and buttonwood cocooning the property. Enjoy seclusion around the stunning pool with further fantastic facilities that include an outdoor kitchen, outdoor shower, spacious lawns, restful decks and beautiful landscaping encompassing colourful bougainvillea, palms and areca to help you immerse yourself into the peace and stillness of this lovely location. Just seconds from Cayman's turquoise blue ocean, Liv Cayman draws you down into the sea along a unique 100-foot-long sea grape tunnel to a private sandy beach that can be enjoyed privately in the sanctity of your home. If you do not plan to make this your primary or even secondary residence, Liv Cayman would be an excellent property for vacation rentals, its unique location right on the water, spacious indoor and outdoor accommodation and tranquil, lush surroundings making this a top spot to rent out.
However, if you have bigger dreams, then this is the perfect property for you. The expansive setting means it is ideal for adding a single estate home to the grounds to fully benefit from the privacy that this location affords on a larger scale. There is so much space here that the sky really is the limit as to how you could expand what is already an attractive property into a bigger home which takes full advantage of the enviable 200 feet of beachfront.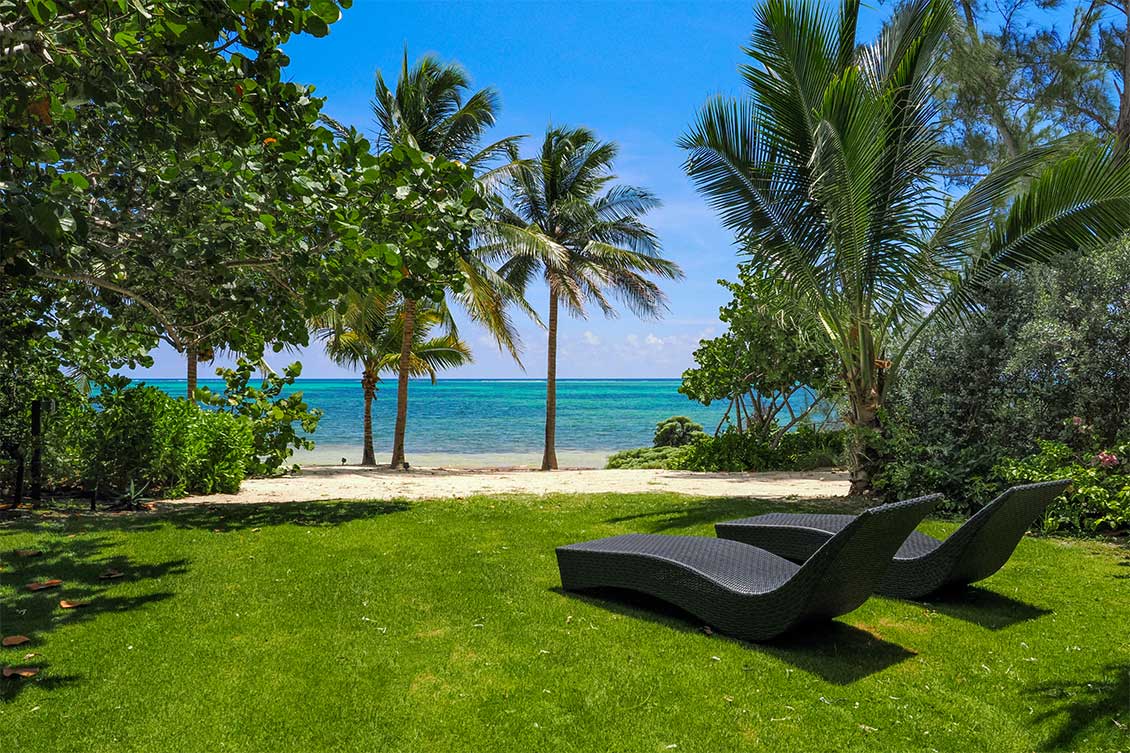 If investment is your motivation for purchasing in Grand Cayman, then opportunities do not come more exciting than with Liv Cayman, because plans already exist (subject to necessary approvals) for the building of six to eight unique cottages within this glorious landscape, as well as a 170-foot dock. This comprises the second phase of a two-phase building plan for the location. No-one could possibly resist owning their own slice of this beachfront heaven, so you would never be short of buyers should you decide to go down this investment route.
Another innovative option would be to develop the property into a boutique resort, a concept that has already been successfully adopted elsewhere in the Cayman Islands, with visitors drawn to smaller, more personalised visits that cater more specifically to their vacation wishes. This spacious expanse of ideal beachfront is a pretty rare find in Grand Cayman these days and would make the perfect location for a truly authentic Caribbean getaway boutique resort for guests to come and enjoy in the heart of historic and peaceful Bodden Town/Breakers. Snorkelling, kayaking and paddleboarding are just some of the popular activities easily enjoyed from this marvellous location nestled right on the water.
You may eventually decide to come and enjoy this delightful slice of Cayman all for yourself for a while, giving yourself some time to properly decide how to approach expanding on what you already have. With Liv Cayman, the choice is yours!