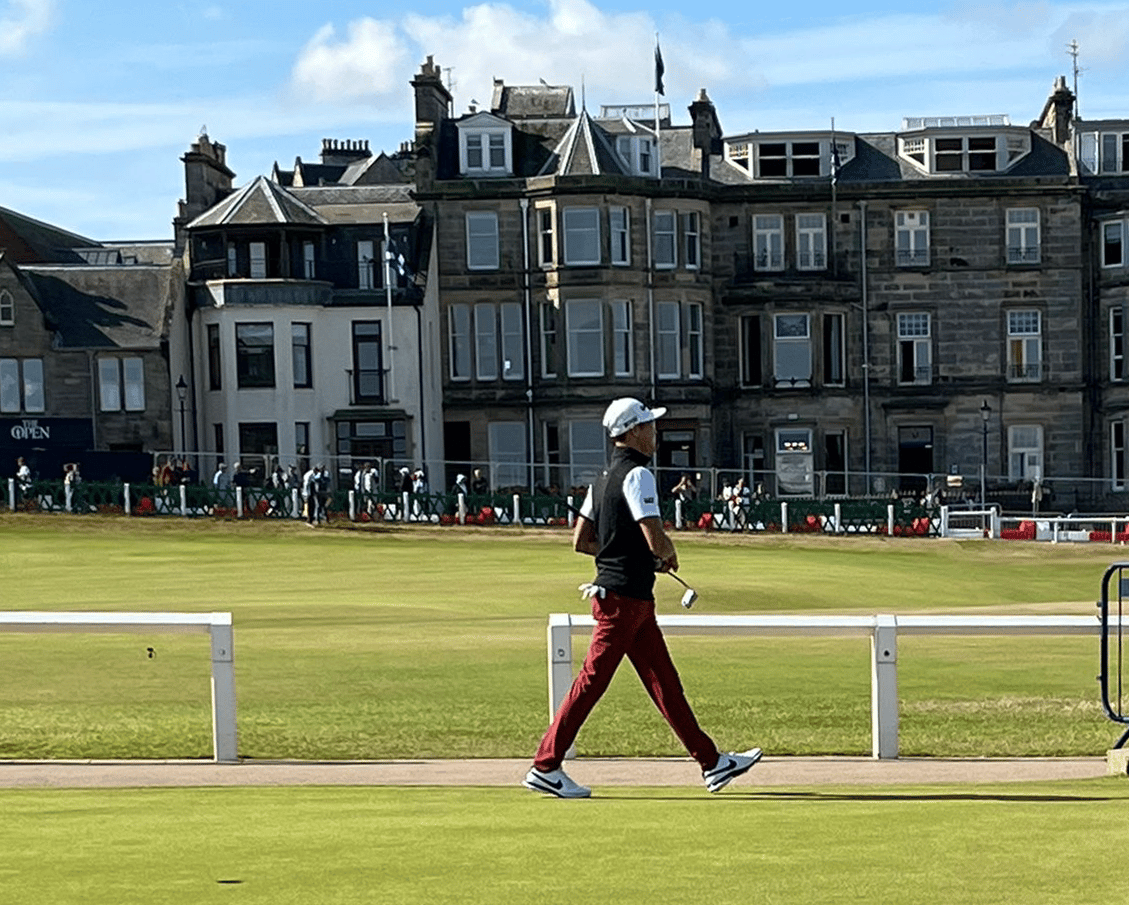 Caymanian golfer Aaron Jarvis has made history once again by competing in the 150th Open tournament at The Old Course, in the home of golf, St. Andrews in Scotland. The historic Championship, which took place from 10 – 17 July 2022, was played in front of record-breaking crowds.
Aaron, who completed all four tournament rounds and finished the competition just one over par, did the Cayman Islands proud on his Open debut. His standout round was on Friday, when he completed a 69.
Newcomer Aaron was paired with world-famous players Sergio Garcia and Stewart Cink. Overall, he performed better than some well-known golfing greats, including Tiger Woods and Phil Mickelson, who did not make the cut. 
Aaron recorded the second-best score by an amateur golfer, narrowly missing out on the Silver Medal – a fantastic achievement for the nineteen-year-old! Ultimately, Filippo Celli was awarded The 150th Open's leading amateur and won the Silver Medal.
Cameron Smith of Australia may have finished in first place this time. However, we can't wait to see how Aaron performs in the future, and as he gains more experience, perhaps one day, we'll see his name at the top of the leaderboard.