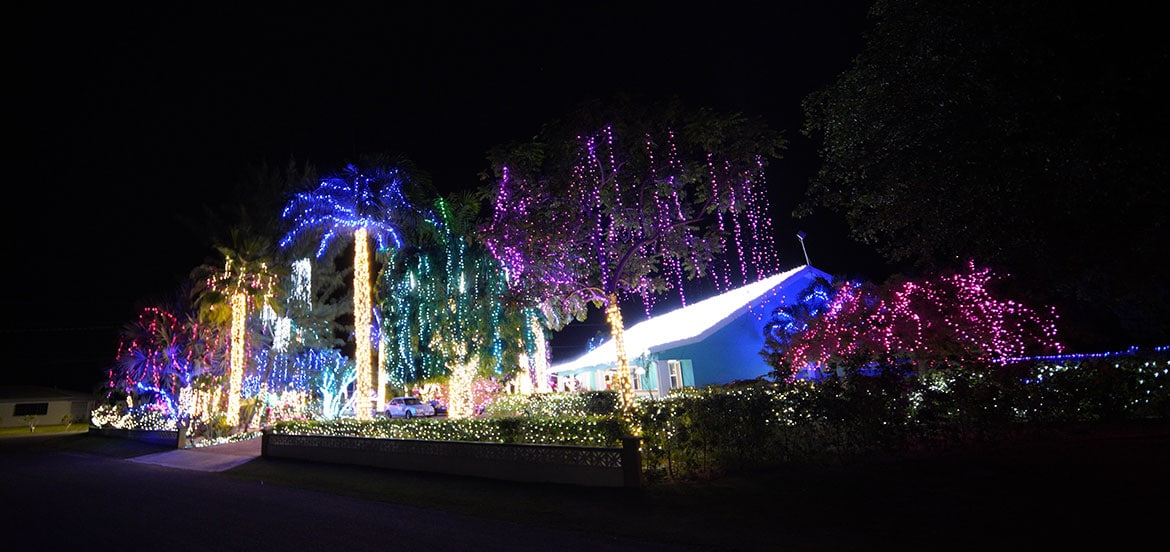 Fairy lights strung through palm trees. Carols with a reggae twist. Festive drinks on the beach. Santa walking barefoot along the sand.
Christmas is truly a unique and special time in the Cayman Islands. It is a time when the islands come alive with holiday spirit, combining the traditions of the season with a relaxed Caribbean vibe. And there is not a flake of snow in sight.
Whether you are visiting Cayman for Christmas or living on island, you will fall in love with the holiday season. The searing heat of summer has given way to cooler breezes and temperate nights. There is a sense of celebration in the air; everyone becomes a little more relaxed, those afternoon drinks sparkle with promise, and when Christmas gives way to New Year, you'd be forgiven for forgetting what day it is at all. For the young, and the young at heart, the magic of Christmas is here in Cayman.
Celebrating with friends and family
Celebrating Christmas in Cayman does not mean you have to forgo a traditional Christmas lunch or dinner. There are countless spots around the island where you can bring together family and friends for a celebration. Whether that means a relaxed brunch, a long festive lunch, or a formal dinner at an upscale restaurant, you will find a place that caters to your needs.
Most restaurants on island offer Christmas options, for both Christmas Day and Boxing Day. You could try a luxurious family brunch or a barbecue on the beach at the Ritz-Carlton, Grand Cayman; a Christmas Eve feast at Kimpton Seafire Resort; or, for those on the eastern side of the island, a relaxed lunch at Tukka Restaurant where you can watch a Frigate (man-'o-war) bird, sweep down to eat food right of the hands of one of the Tukka team.
Regardless of where you choose to go, it is worth making a reservation as soon as possible, as many restaurants fill up quickly.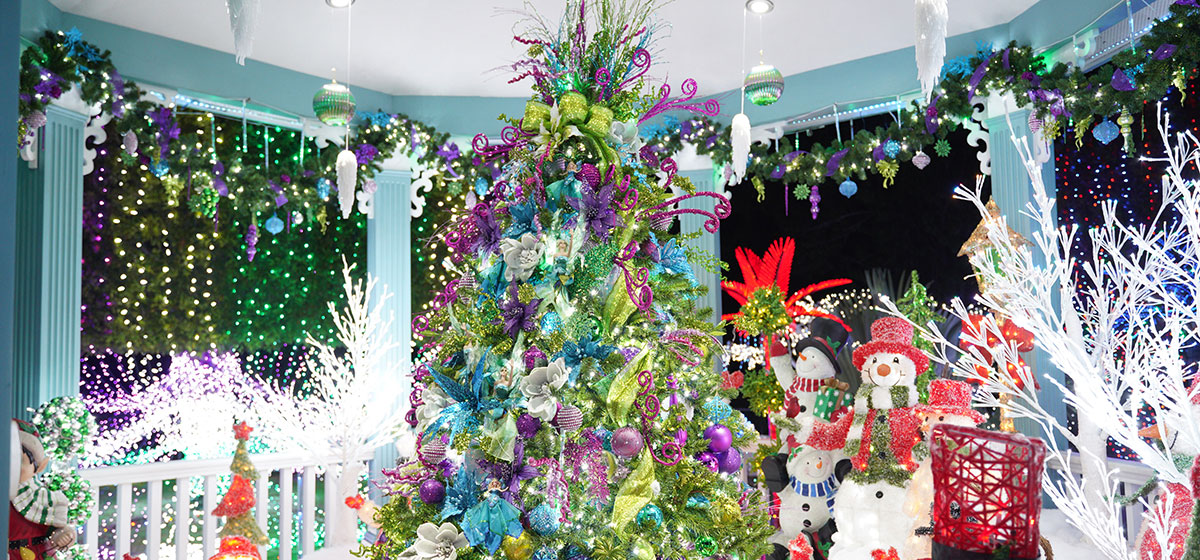 All the lights
For a small island, Grand Cayman packs a lot of punch when it comes to light displays. Homes all over the island embrace the Christmas spirit, with light displays that are a sight to behold. Cayman's residents take their Christmas lights very seriously, with displays ranging from festive twinkling decorations to complete nativity scenes. Even Cayman's roundabouts are beautiful, with lights strung through palm trees and each offering a unique twist.
It gets dark quite early in Cayman ¬– the sun sets about 6pm – so you will have plenty of time to watch the festivities. There is no one hotspot. Start your journey on Seven Mile Beach and cruise slowly throughout the island, experiencing the spectacular light displays and Christmas scenes that truly capture the spirit of the holidays.
A unique Christmas tree
The Christmas tree at Camana Bay is a favourite among families. The towering, 40-foot tree is a dazzling display of lights, with decorations that are beautiful and captivating. It is a gorgeous backdrop for your Christmas shopping, and is particularly beloved by kids.
That special gift
Buy local should be your mantra these holidays. Supporting local businesses is a great way to get in the festive spirit and find unique gifts that your family and friends will treasure. There are countless shops across Grand Cayman, offering everything you need, including jewellery, make-up, artworks, and delicious food.
In particular, it is worth visiting the Farmer's Market plus Christmas market held at Camana Bay – or – stop by Pure Art and visit the charming Cayman cottage full of unique, collectibles that change frequently as artisans bring new art and gift items. We are certain you will find great gifts that capture the beauty of the islands in many local stores.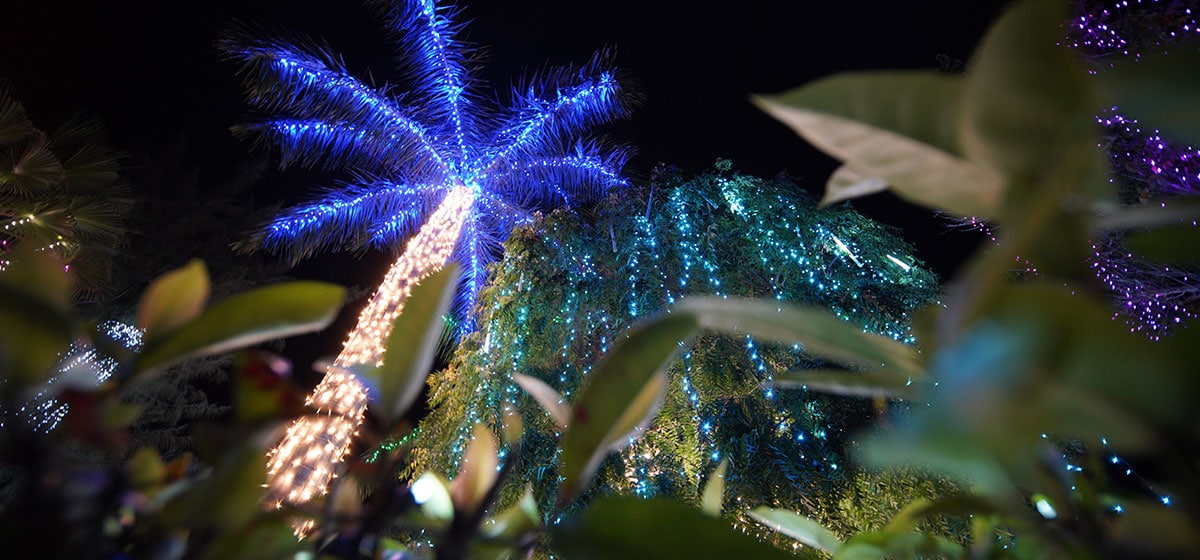 Pay it forward
While it is worth investing time and money in finding the perfect gift for that special someone, it is also worth considering giving something back to the Cayman community.
There are many good causes across Cayman to which you can donate, either your time or your money. There are many thrift shops in Cayman that rely on donations, including the Humane Society Thrift Shop and the Red Cross. If you're a resident, and you have items that you are no longer using, donating those items to a thrift shop will help someone in need and also give that item a second life.
Among other worthy organisations which are truly having a positive impact on island are Jasmine, a non-profit organization that supports people at the end of their lives; the Cayman Islands Crisis Centre; and the Cayman Islands Humane Society. You could even support the National Trust and the Central Caribbean Marine Institute, to help ensure the beauty and longevity of the islands' pristine natural environment for generations to come.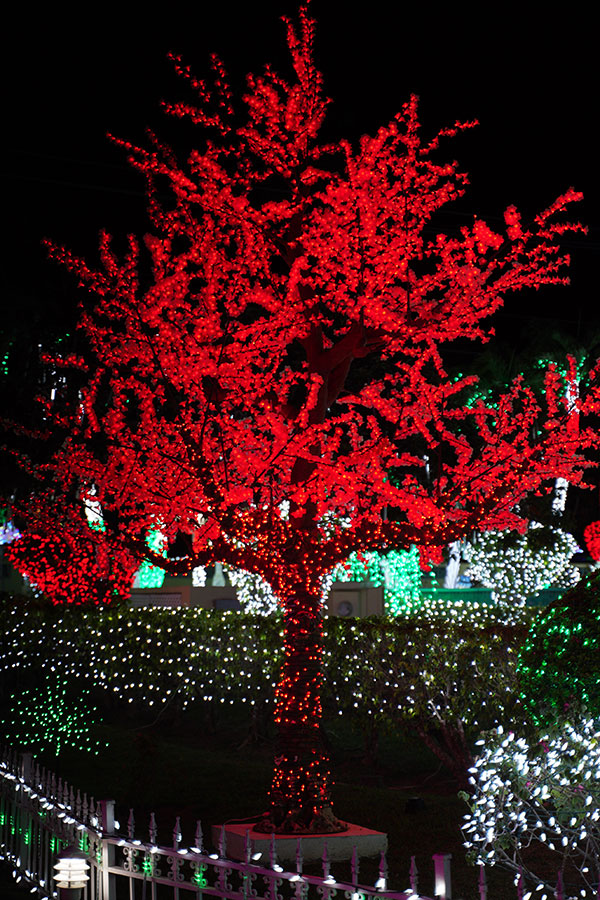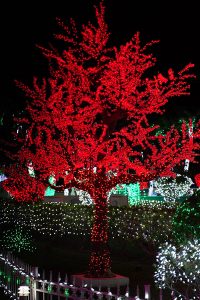 New Year's Eve
Celebrate the end of one year and the start of another in style. New Year's Eve is a magical night in Cayman. Restaurants and bars all over the island offer a range of events ot suit every style; choose from pumping live music, relaxed dinners for two; sunset drinks overlooking the water; and exciting parties that will get you moving all night long. Or, for a more relaxed evening, grab a bottle of the finest champagne and celebrate on the cool sands of Seven Mile Beach, for a New Year's Eve you will never forget.