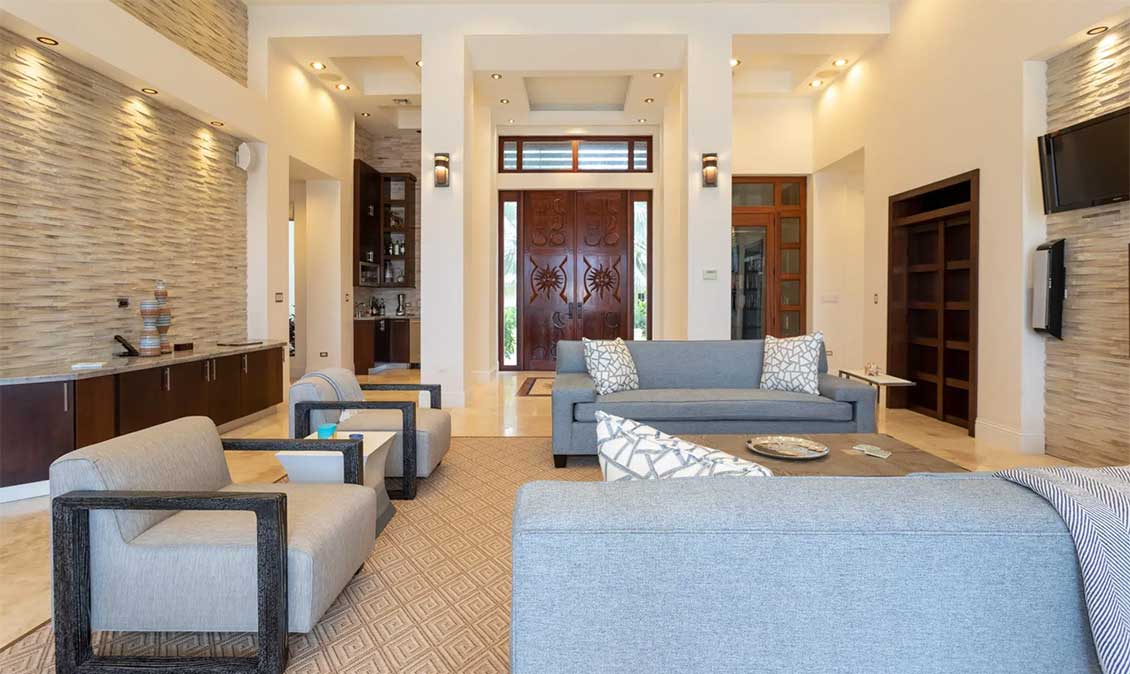 Nothing compares to this captivating collection of luxury Cayman Island homes, where you can immerse yourself in a serene atmosphere.
Located among the breathtaking landscapes of the Cayman Islands, these exquisite residences provide a sanctuary where neutral tones harmoniously blend with the natural surroundings to create a calm, soothing environment.
Envision Beach House: Serene and sophisticated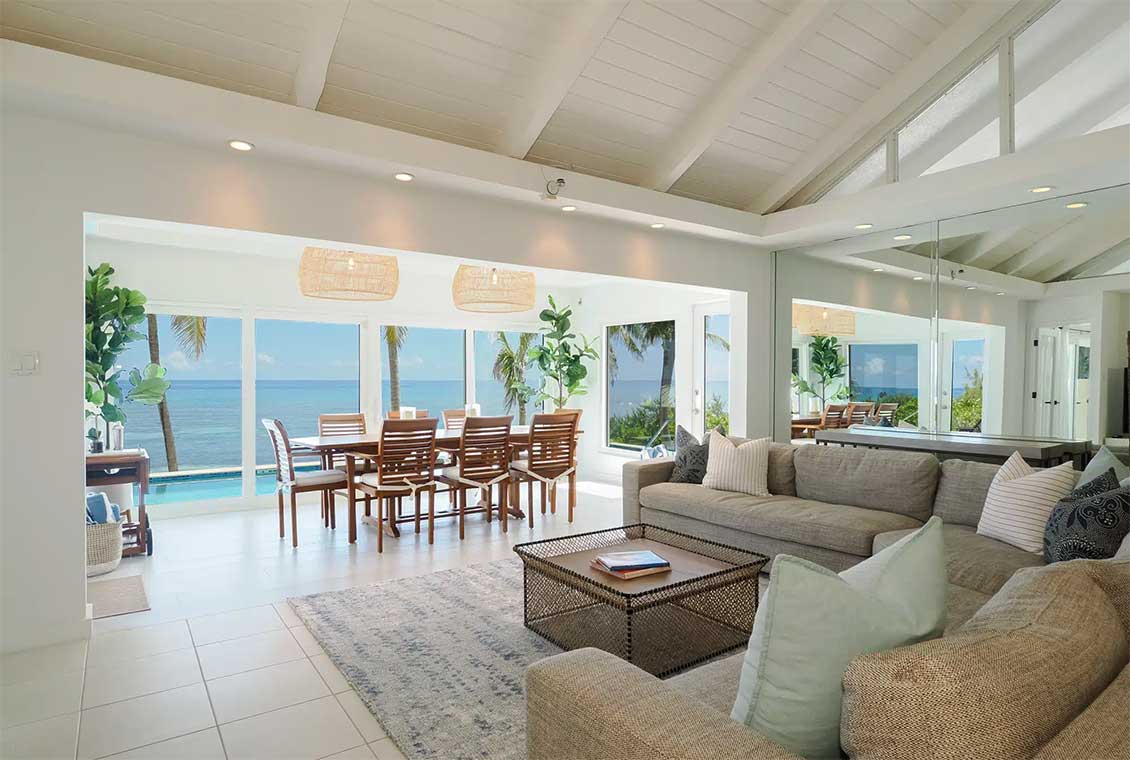 Indulge in seamless indoor and outdoor living and embrace the stunning surroundings of the tranquil North Side. Expansive windows invite abundant natural light, while carefully curated decor elements inspired by the island's coastal landscape enhance the overall sense of calm. From tastefully curated furniture to thoughtfully selected art pieces, every detail in this home exudes refined sophistication.
Whispering Bamboo: Embrace your zen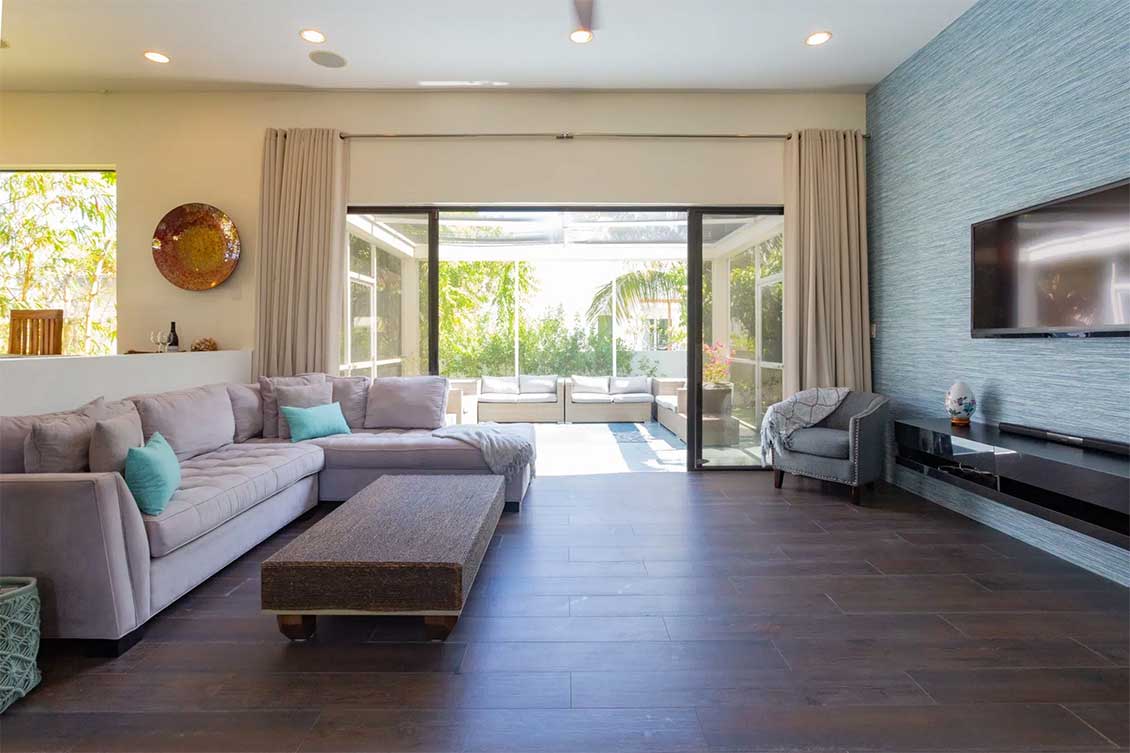 Step inside this Governor's Harbour home, and a symphony of soft hues, gentle textures, and graceful lines will greet you. From the moment you enter, a sense of serenity envelopes you. Each space has been thoughtfully designed to evoke a feeling of tranquillity and balance. Neutral colour palettes, ranging from warm creams to cool greys, create a timeless backdrop, allowing the island's natural beauty to take centre stage.
Compound Kai: A beach chic estate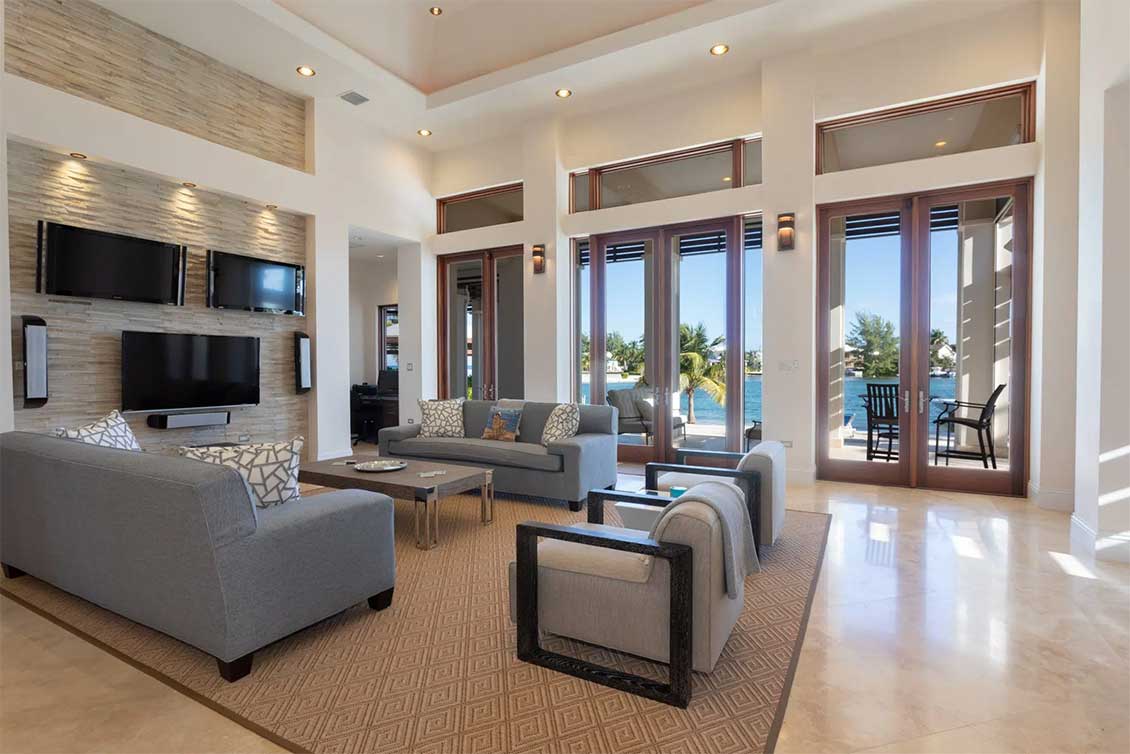 Compound Kai combines modern luxury with nature's serene beauty in the epitome of refined living. Set against the stunning Cayman landscape, the exclusive residence is a world of understated elegance. The interiors are neutral and sophisticated, providing an air of calm. Natural textures add comfort to every room, while neutral colour palettes showcase the surroundings' beauty. Designed to blur the lines between indoors and outdoors, offering a sanctuary of harmony that blends tranquillity and modern living.
Plantana Condos: Enduring easygoing style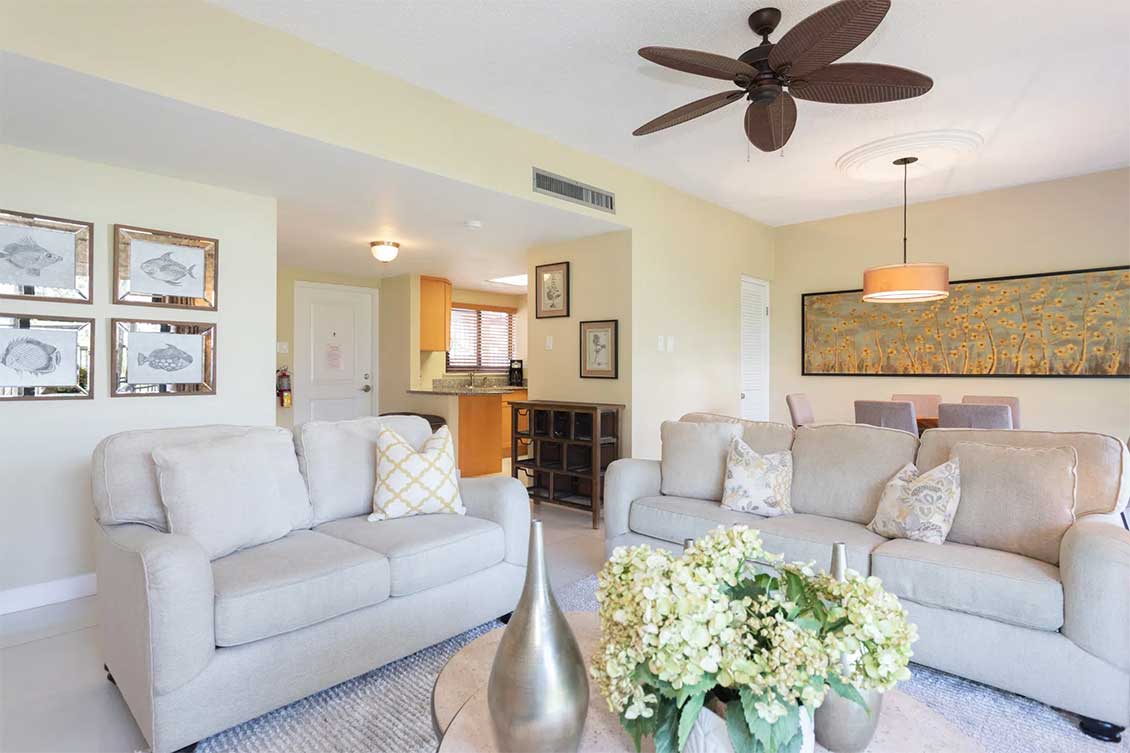 Step into Plantana Condos, a sanctuary where soft, sandy tones and clean lines create a backdrop for relaxation. Natural light floods the space, illuminating every corner. Whether you're enjoying quiet moments curled up with a book or entertaining friends, this condo is designed to be a haven of comfort and coastal sophistication.
Embrace the serenity of neutral palettes
Luxury homes with serene neutral interiors invite you to embrace the art of relaxation, providing an escape from the hectic pace of modern life. Immerse yourself in the peaceful atmosphere of these remarkable homes, where serenity and beauty merge to create an enchanting retreat in the heart of the Caribbean.