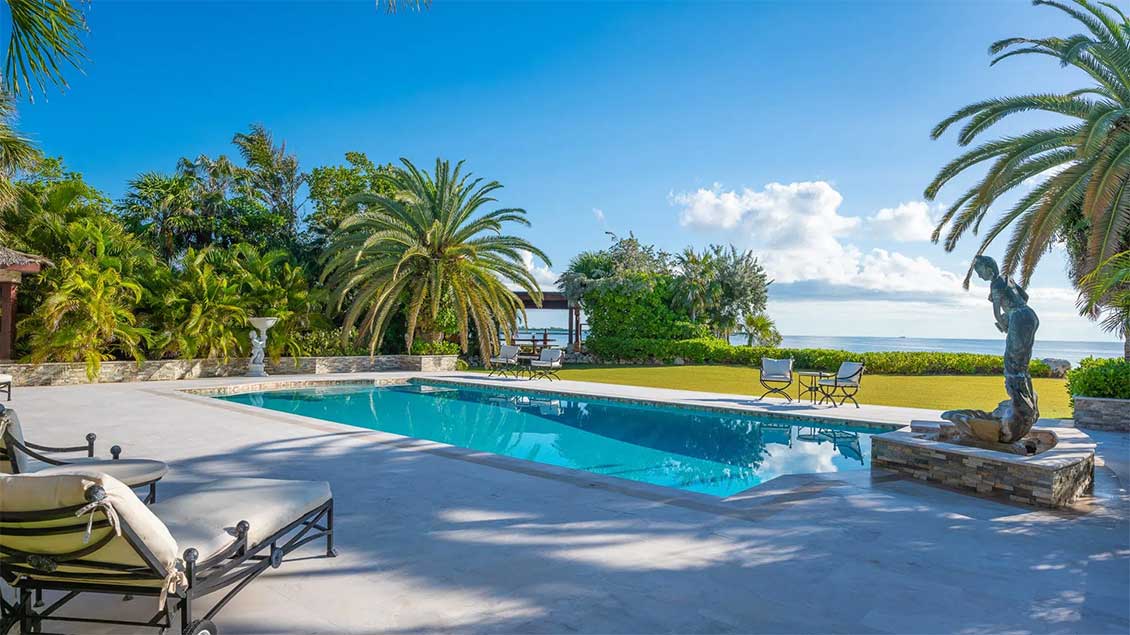 Imagine waking up to the gentle sound of waves lapping at the shore, a soft warm tropical breeze in the air, and incredible views of the Caribbean Sea stretching out as far as the eye can see before you. This dreamy island lifestyle can become a reality when you step inside a luxury estate in the Cayman Islands, where award-winning beaches, crystal-clear waters, and a vibrant and friendly culture combine with an unmatched standard of living in the Caribbean.
Join us on a tour of three exquisite Cayman Islands estate homes that epitomise luxury island living.
Villa Maria: A Beachfront Paradise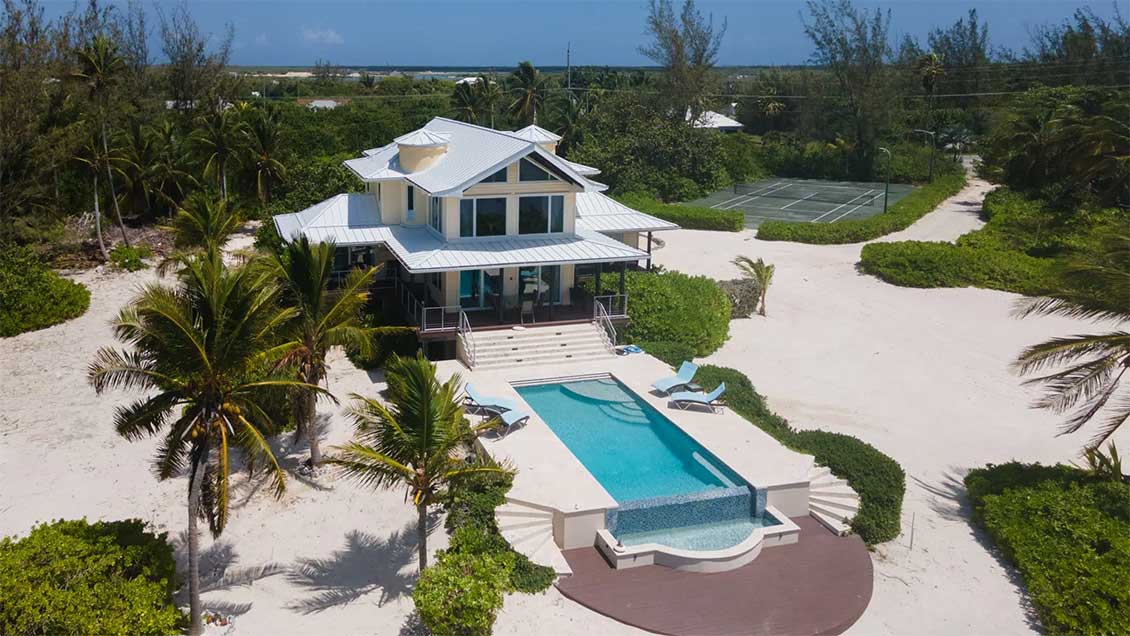 Awe-inspiring Villa Maria is situated on over 7 acres of pristine beachfront, this estate is a true architectural and natural beauty masterpiece. With vibrant green gardens, an ocean-facing swimming pool and a serene atmosphere offered by secluded beachfront living. Boasting direct access to the white sands and turquoise waters beyond, Villa Maria delivers an impressive beachfront experience.
The interior of Villa Maria is a blend of elegance and comfort. The design embraces the island's natural elements, with spacious living areas seamlessly merging with the outdoor environment. Floor-to-ceiling windows flood the interiors with natural light and offer panoramic views of the Caribbean. The estate boasts an array of luxurious amenities, including a swimming pool, tennis court, and a boat dock. A detached cottage offers privacy for guests. Villa Maria is not just a home; it's a sanctuary that embraces the beauty of its surroundings.
Villa Mare: Oceanfront Opulence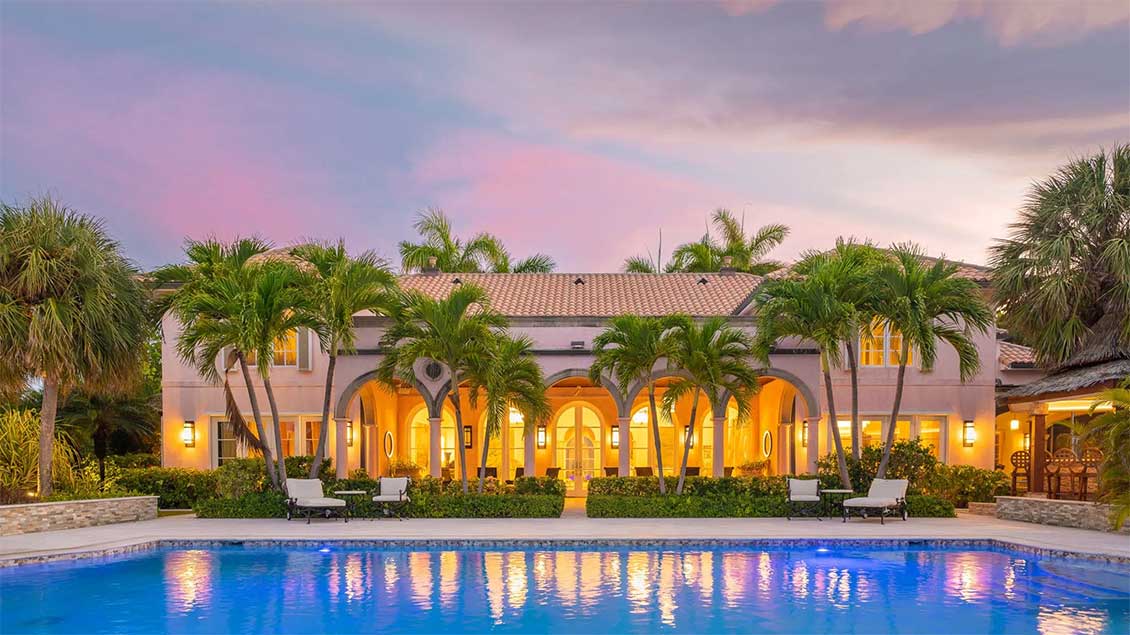 Perched on the prestigious Vista Del Mar estate, Villa Mare is a true testament to luxury living with a view. Overlooking the Caribbean Sea from its elevated vantage point, this estate offers an unparalleled, awe-inspiring panorama. Stepping onto the terrace, the vast expanse of azure waters creates a serene atmosphere that's hard to match.
The architectural design of Villa Mare focuses on maximizing the view from every angle. Open-concept living areas seamlessly connect to outdoor spaces, blurring the lines between indoors and outdoors. Enjoy a serene breakfast in the sunlit dining area, or take a refreshing dip in the infinity pool while relishing the stunning view. The thoughtfully designed estate considered the littlest details to ensure every moment spent here is a luxurious experience.
Villa Gabrielle: Where Luxury Meets Panoramic Views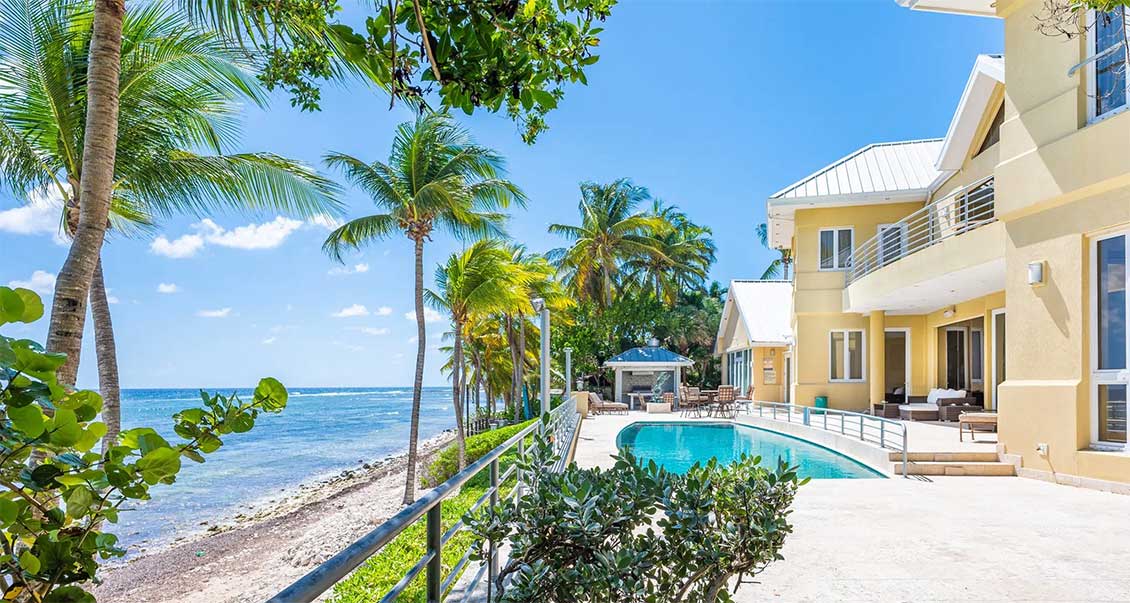 If you're seeking a luxurious oceanfront getaway, Villa Gabrielle offers an incomparable level of luxury. Nestled along the pristine shores of the Caribbean, this estate captures the essence of island living in its purest form. As soon as you arrive on the premises, you'll feel a wave of luxury and elegance surrounding you.
Villa Gabrielle's architecture seamlessly blends modern elegance and tropical charm. The spacious interiors are adorned with high-end finishes and luxurious furnishings that complement the stunning ocean views. With outdoor living spaces designed for relaxation and entertainment, you can host unforgettable gatherings while enjoying the gentle sea breeze and the soothing sound of waves.
Luxury estate homes in the Cayman Islands
The Cayman Islands is home to some of the most magnificent residences in the region and offers an enviable lifestyle synonymous with luxury and serenity. From Villa Maria's beachfront seclusion to Villa Gabrielle's panoramic sea views to Villa Mare's oceanfront opulence, these three estate homes provide a glimpse into the extraordinary world of luxury living in the Cayman Islands.
So, let yourself be carried away by the allure of Cayman Island living and explore the endless possibilities these remarkable estate homes offer.