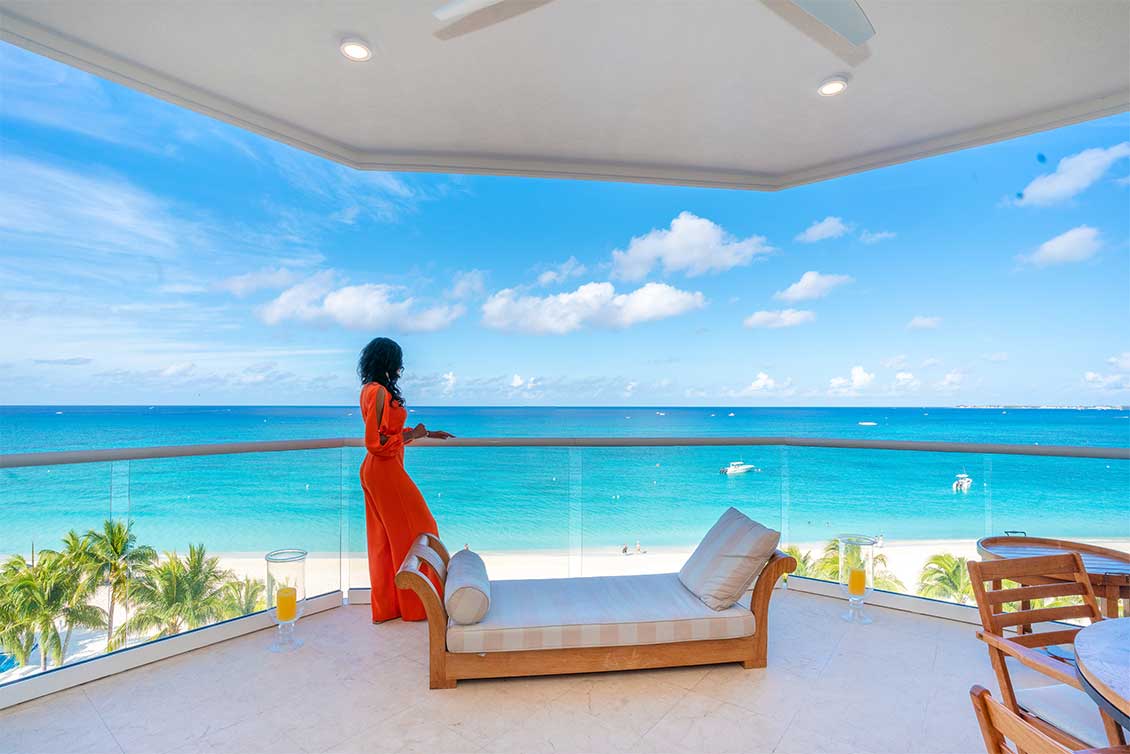 Indoor-outdoor living is a hallmark of luxury properties in the Cayman Islands. We've handpicked 3 homes located in South Sound that redefine the concept of luxury indoor-outdoor living from expansive patios and outdoor pools to lush gardens and, of course, breathtaking ocean views.
Castillo Caribe: Unparalleled Luxury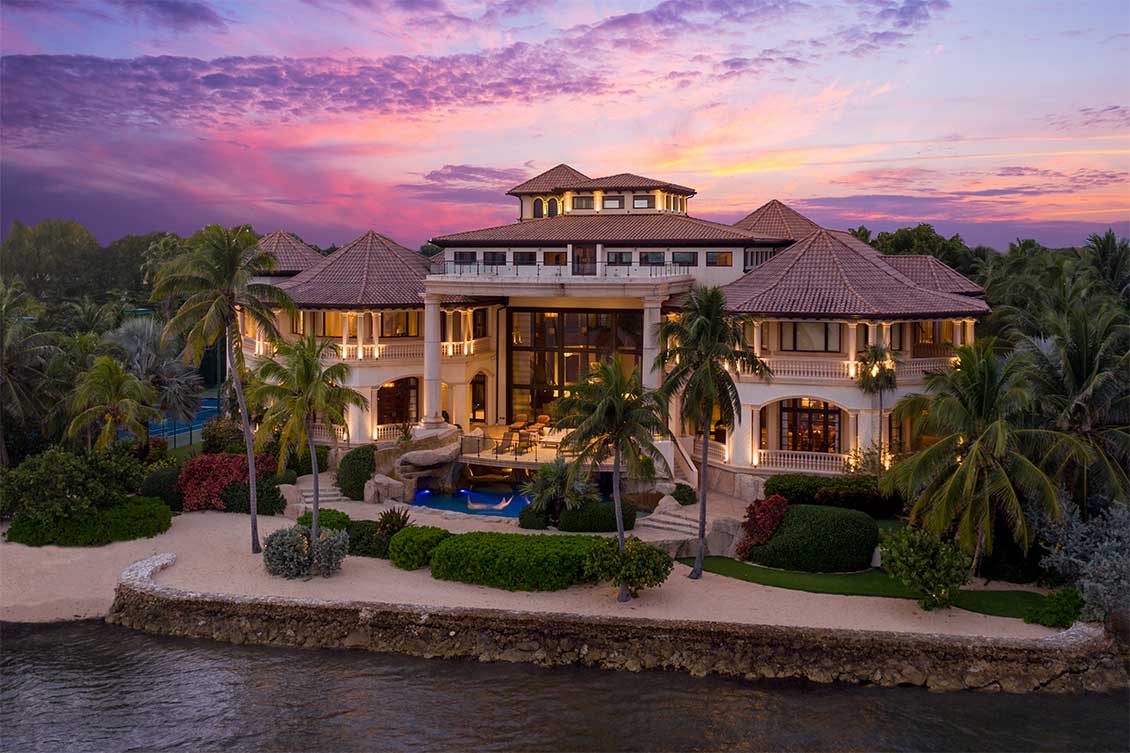 Castillo Caribe is a magnificent residence in Grand Cayman that redefines indoor-outdoor living. In an idyllic location, this luxurious property seamlessly blends interior and exterior spaces, creating an oasis of harmony.
Featuring state-of-the-art amenities, elegance, and attention to detail, this estate offers a lifestyle that exceeds all expectations. It is more than a home – it is a sanctuary where indoor-outdoor living takes centre stage.
Villa Gabrielle: Elegant and Tranquil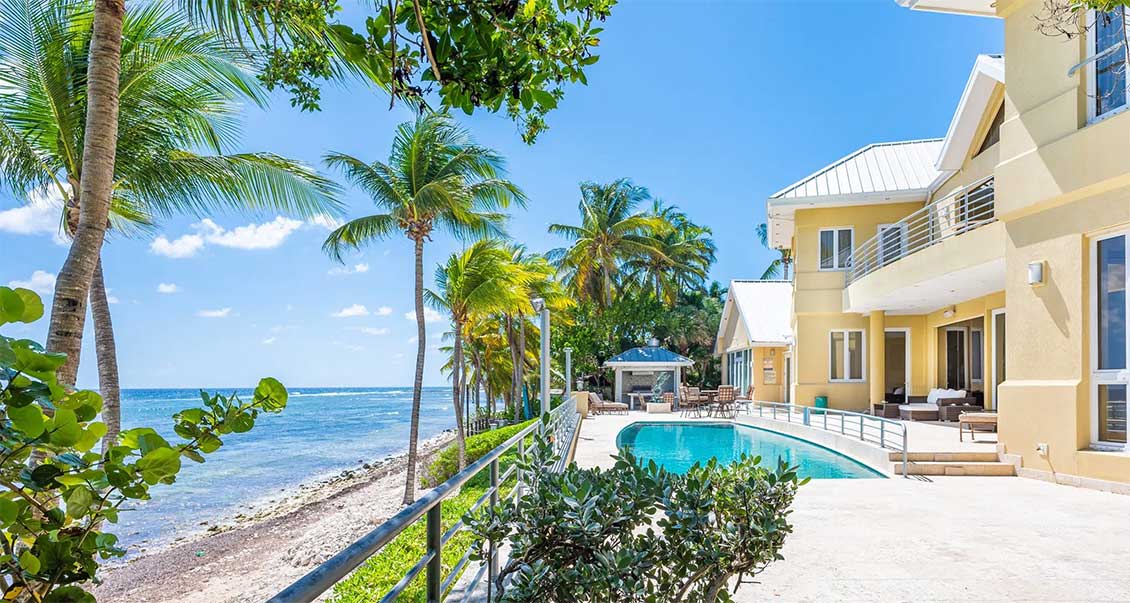 Villa Gabrielle offers elegant indoor and outdoor living. Lush tropical surroundings seamlessly combine with meticulously designed interiors to create a tranquil setting that welcomes you to embrace nature's beauty at every turn.
A vast palm-shaded pool deck surrounds the ocean-facing side of the house and provides easy access to the curved pool and outdoor kitchen, as well as direct access to the sandy beach below. With plenty of outdoor seating and lounging space, it's the ideal spot to catch the sunset.
Villa Aqua Vista: An Architectural Gem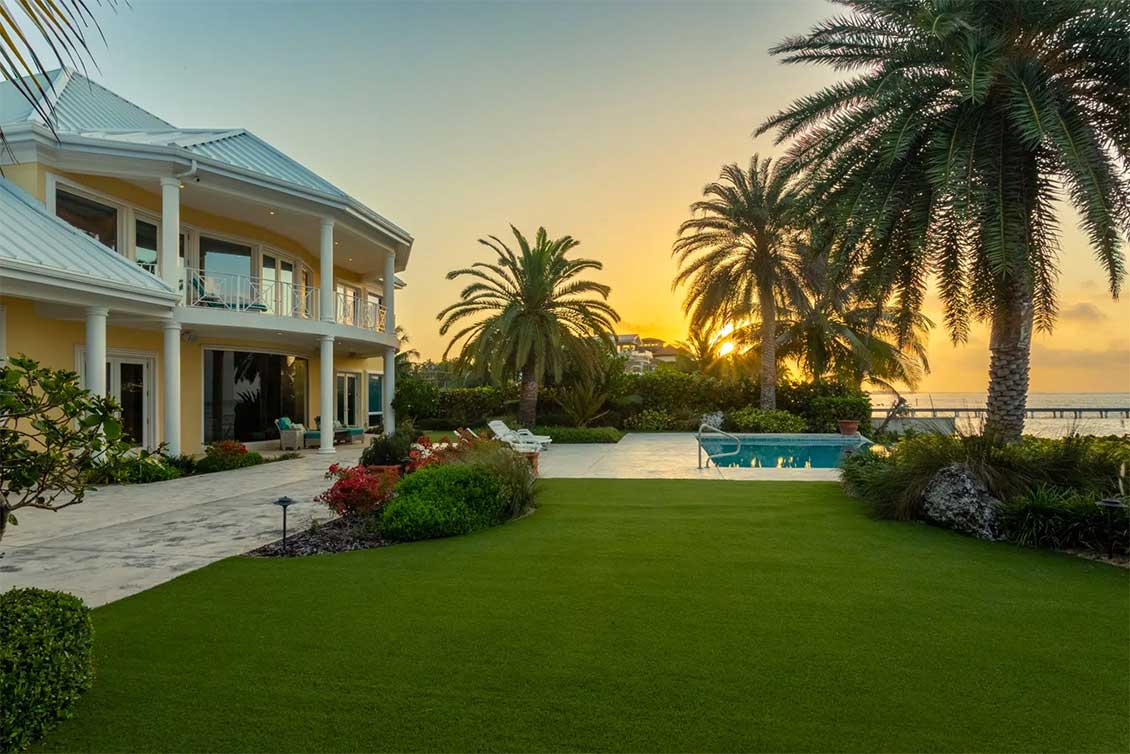 A breathtaking retreat, Villa Aqua Vista offers an extraordinary combination of indoor-outdoor living. With stunning tropical landscapes surrounding it, this architectural gem seamlessly blurs the lines between interior and exterior spaces, creating a harmonious sanctuary where you can take in the beauty of nature and indulge in luxury at the same time.
Upon entering you'll be captivated by the sweeping views of crystal-clear waters and lush gardens that unfold before your eyes. Expansive floor-to-ceiling windows and thoughtfully designed open-plan layouts create a seamless flow between the stylishly appointed indoor spaces and the inviting outdoor areas, ensuring a constant connection with the paradise that surrounds you