It's the most wonderful time of the year
If you're planning a menu for your holiday soiree, you can't go wrong with wine and beers—but everyone will be excited if there's at least a couple of festive signature drinks, too! And don't worry, shaking up a round of fun mixed drinks or bubbly champagne cocktails isn't as hard as it sounds.
A Cayman Classic – Sorrel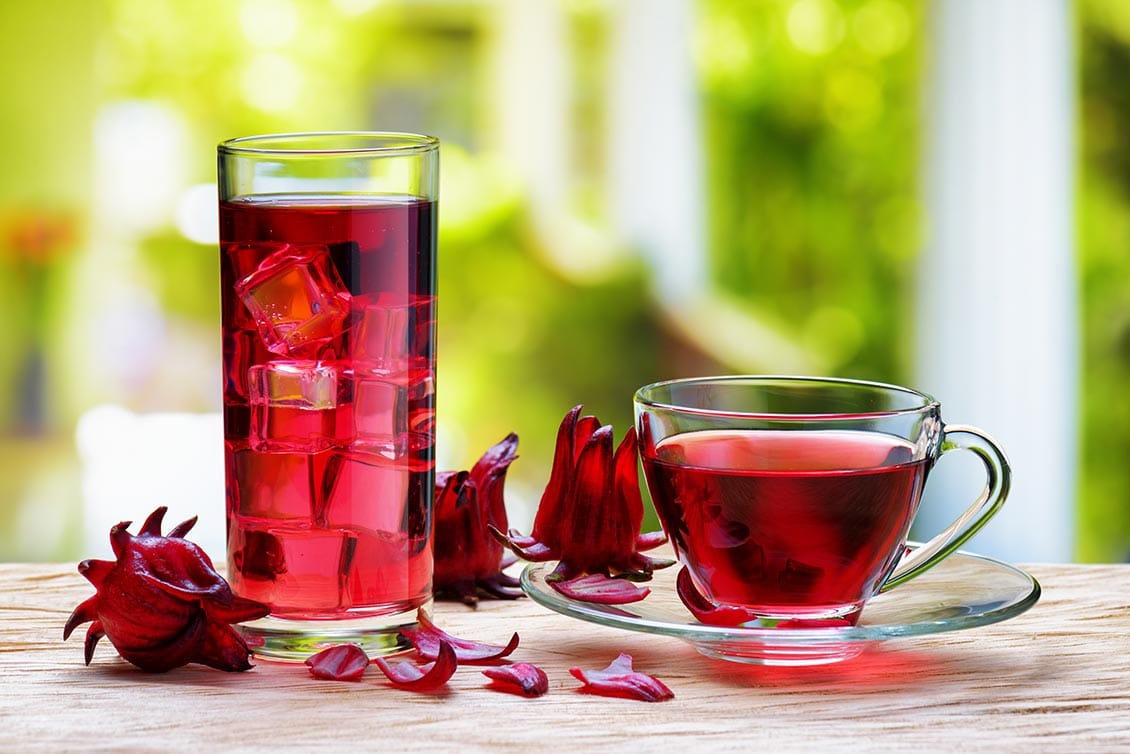 Aah, Christmas in the Cayman Islands who doesn't love a little holiday cheer?
This old-timey drink will surely get you into the season's spirit. Some claim it helps fight the flu and cures fevers, and it also tastes delicious.
The main ingredient is sorrel, a hibiscus plant that blooms once a year in late fall. In December, you'll find packages of dried blossoms that look like rose buds for sale in local supermarkets. Locals like to make enough to keep bottles for special occasions year-round. It makes a nice punch, even if you don't add rum!
Ingredients
4 cups dried sorrel sepals (flowers)
2 pieces cinnamon stick or 4 teaspoons ground cinnamon 12 whole cloves
2 tablespoons grated fresh ginger
2 cups brown sugar
2 quarts boiling water
White or light rum to taste, if desired
Directions
Remove the seeds from the sorrel and place sorrel, cinnamon, cloves, ginger and sugar in a large pot and cover with boiling water. Cool and let stand, loosely covered, for two or three days at room temperature.
Strain the liquid into another container, discard the solids and add rum if desired.
Let sit, covered, for two days longer to age. Makes about 2 quarts. Store in refrigerator and serve chilled over.
Eggnog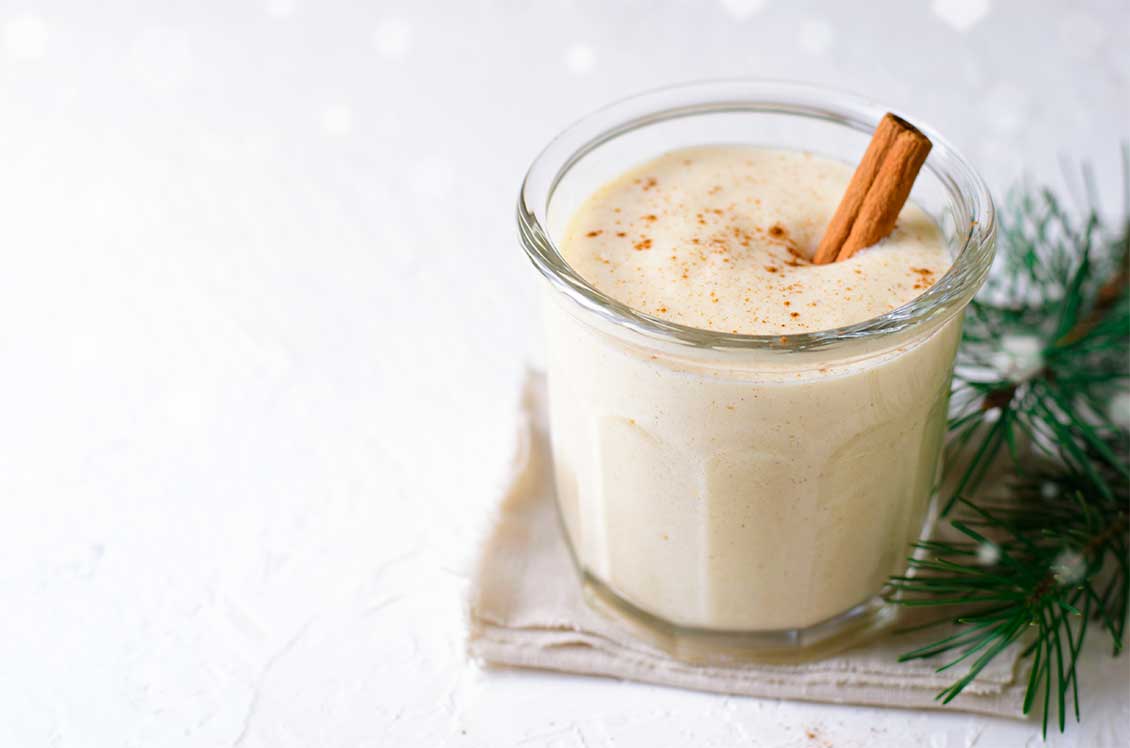 Of all the holiday cocktails you can mix up, few are as fitting as a glass of homemade eggnog. It's a luscious, creamy drink that many crave when December rolls around, and it often brings back fond memories.
Eggnog is not difficult to make from scratch, and it's tastier than most store-bought options. There are many recipes to choose from, including big-batch, quick, single-serve eggnogs, and even nonalcoholic and vegan versions.
Ingredients
6 large eggs, separated
1/2 cup granulated sugar, divided
2 teaspoons pure vanilla extract
1/2 teaspoon grated nutmeg, more for garnish
1 pinch kosher salt
1 cup bourbon whiskey
2 cups whole milk
1 cup heavy cream
Directions
Beat the egg yolks, slowly add 1/4 cup sugar and mix until dissolved. Add the vanilla extract, nutmeg, and salt, and continue mixing until it is very thick and pale yellow. Slowly beat in the bourbon, then the milk and heavy cream—cover and chill for at least one hour in the refrigerator.
Before serving, whip the egg whites to soft peaks, then gradually beat in the remaining 1/4 cup of sugar. Beat the mixture to soft peaks again. Add the egg whites to the chilled egg yolk mixture, folding it in gently. Serve the eggnog in mugs, Irish coffee glasses, punch cups, or stemless martini glasses, and grate nutmeg over the top for a garnish.
Hot Buttered Rum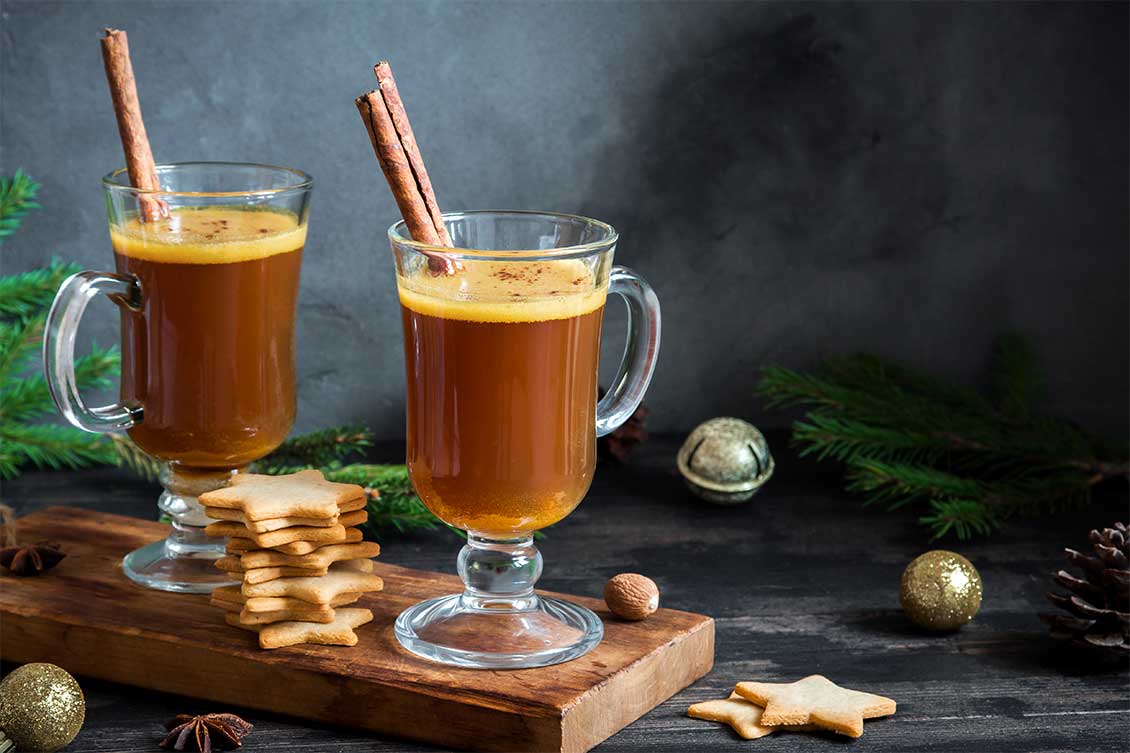 Hot buttered rum may be the most comforting of holiday drinks. It is warm, spicy, buttery smooth with a rum base, and very difficult to resist.
You can enjoy it on your own or with a few close friends, and the recipe is unbelievably simple. Make up a large batch of the butter batter, and it will be ready whenever holiday guests stop by or when you want a warm mug.
Ingredients
2 teaspoons packed brown sugar
1 tablespoon unsalted butter, softened
1 splash pure vanilla extract
1 dash ground cinnamon
1 dash ground nutmeg
1 dash ground allspice
2 ounces dark rum
4 ounces hot water
Cinnamon stick, for garnish
Directions
Place the sugar, butter, vanilla extract, and spices into the bottom of an Irish coffee glass or mug and mix well or muddle. Pour in the rum and top it with hot water. Stir and garnish with a cinnamon stick. Serve and enjoy.
Whether you're celebrating this holiday season with your friends and family or just looking to relax in the company of those you love, enjoy the festive season with these three classic cocktails.