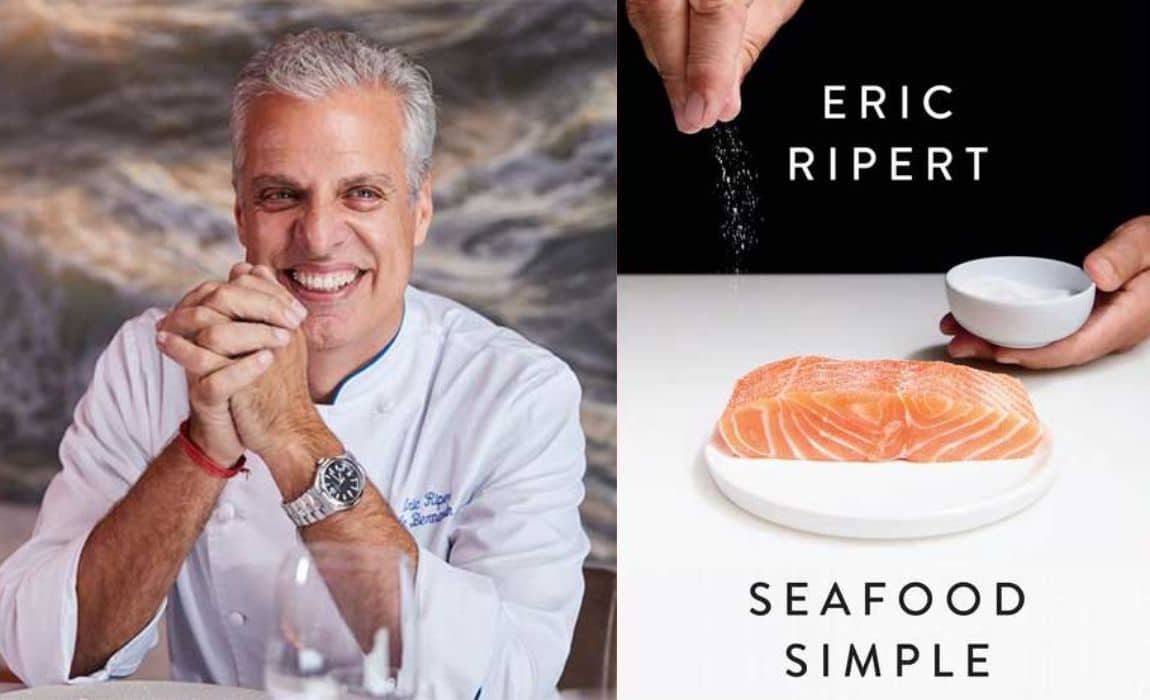 Eric Ripert of the iconic Le Bernardin restaurant in New York City is a world-renowned chef known for his exceptional culinary skills and deep appreciation for the ocean and its treasures. In his latest book, Seafood Simple, he takes his readers on a journey into a delicious world of seafood.
Blue by Eric Ripert at the Ritz-Carlton, Grand Cayman
Blue, Eric Ripert's restaurant in the Ritz-Carlton, Grand Cayman, showcases his deep love for seafood. Diners enjoy an exceptional fine dining experience that speaks volumes about Ripert's commitment to quality, sustainability, and innovation. Blue perfectly blends the freshness of the Caribbean waters with gourmet artistry. Blue is the restaurnt in the Cayman Islands to be awarded the prestigous AAA Five Diamond rating.
Seafood made Simple
At the heart of Ripert's Seafood Simple lies a tribute to the ocean, making it much more than just a cookbook. The book lives up to its name by simplifying and demystifying seafood, making it easy for both budding and experienced cooks to prepare. Every recipe embodies Ripert's philosophy of respecting the ingredient's natural essence without overpowering its inherent flavours.
With traditional classics to contemporary marvels, Seafood Simple is a treasure trove of dishes waiting to be explored. Readers are also treated to Ripert's personal anecdotes, tips, and a deeper understanding of sustainable seafood practices.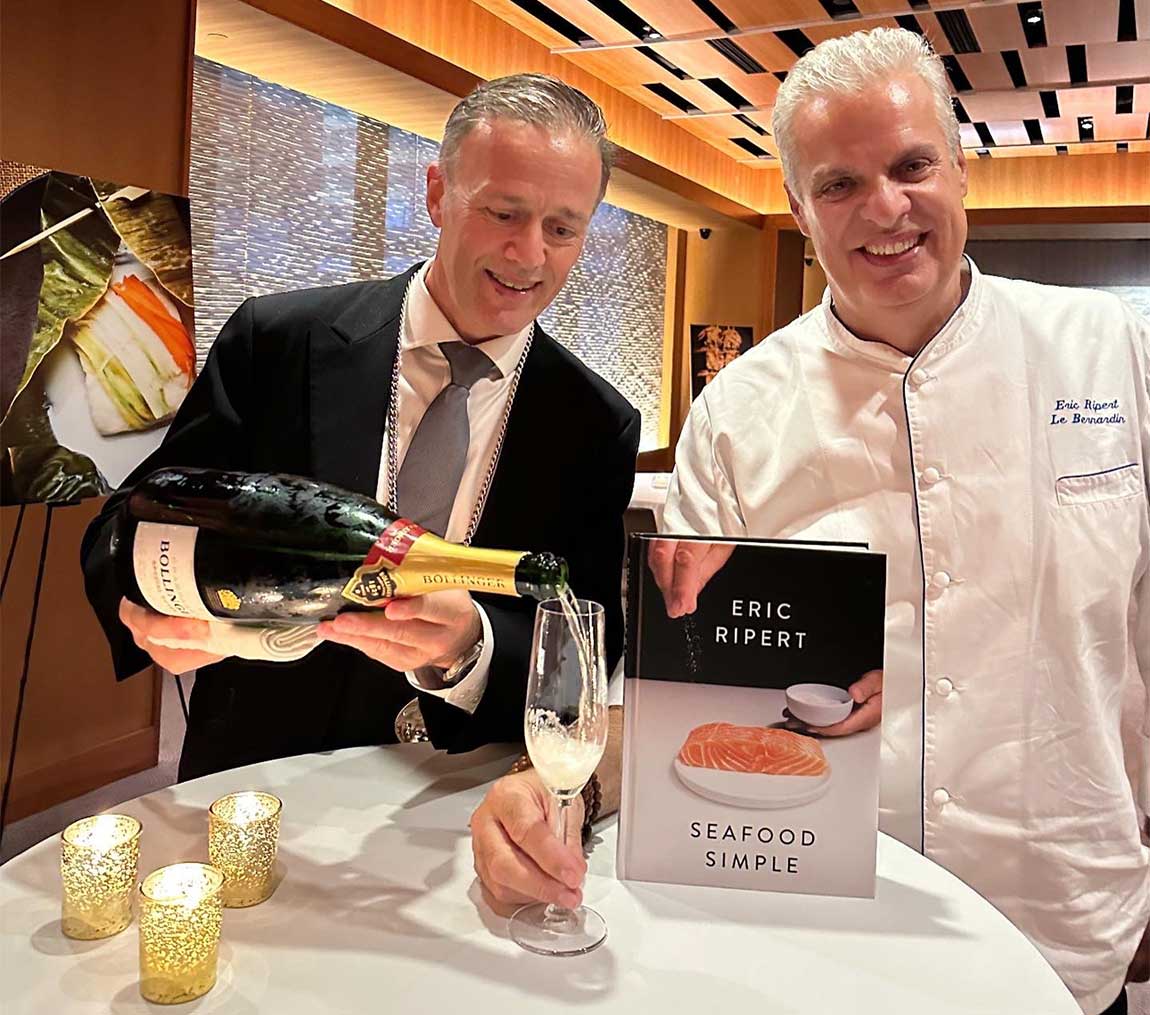 Cayman Cookout: Celebrating culinary artistry
Ripert's connection to the Cayman Islands goes beyond Blue. Every year, he's a significant presence at the Cayman Cookout. This annual gastronomic festival witnesses a confluence of chefs, sommeliers, and spirit blenders, and Ripert's participation adds a touch of magic to the occasion. His masterclasses are eagerly anticipated, offering attendees insights into his culinary philosophy and techniques.
Eric Ripert: Seafood Simple
Seafood Simple is not just a book; it's Eric Ripert's love letter to the ocean. For those intrigued by the mysteries of the deep blue and the culinary wonders it holds, "Seafood Simple" is a beacon, guiding you to create magic in your kitchen.