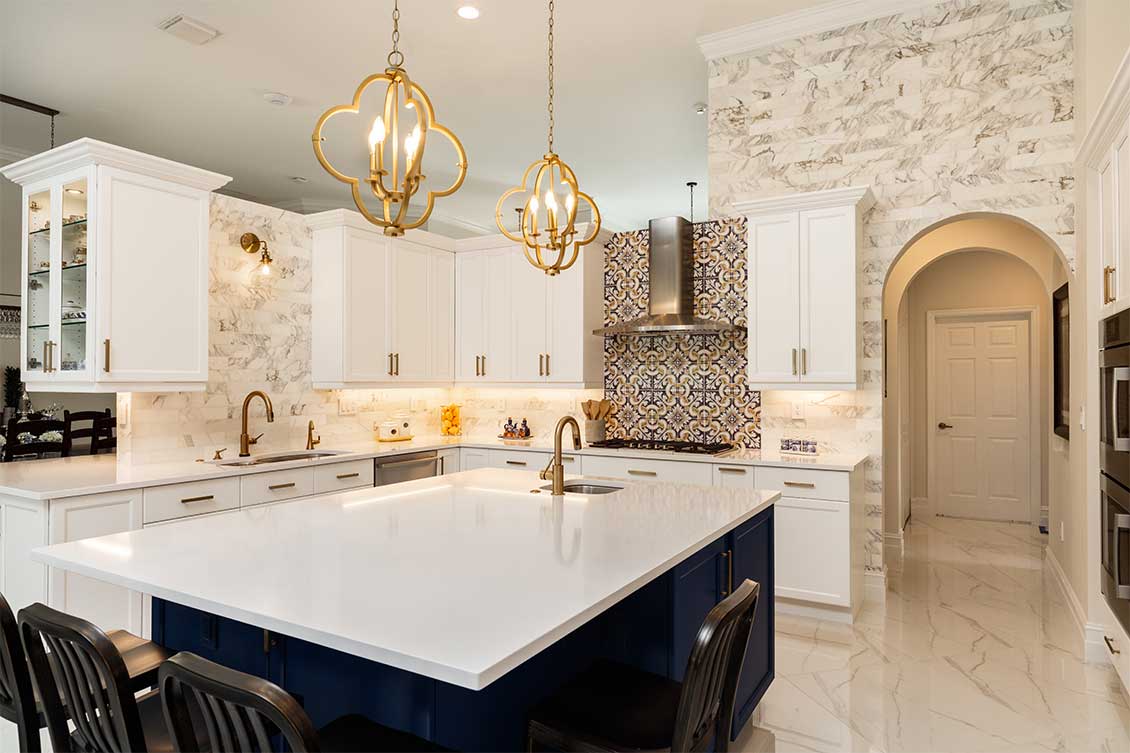 The Cayman Islands, a Caribbean paradise known for its crystal-clear waters and stunning beaches, is also home to some of the most impressive kitchens in the world. These kitchens are a testament to the island's commitment to luxury and design, with each one boasting its unique features and elements that make it stand out. From sleek, modern designs to traditional island-style kitchens, here are four amazing kitchens in homes in the Cayman Islands that are sure to inspire and impress.
Step into paradise: the magnificent kitchen at Castillo Caribe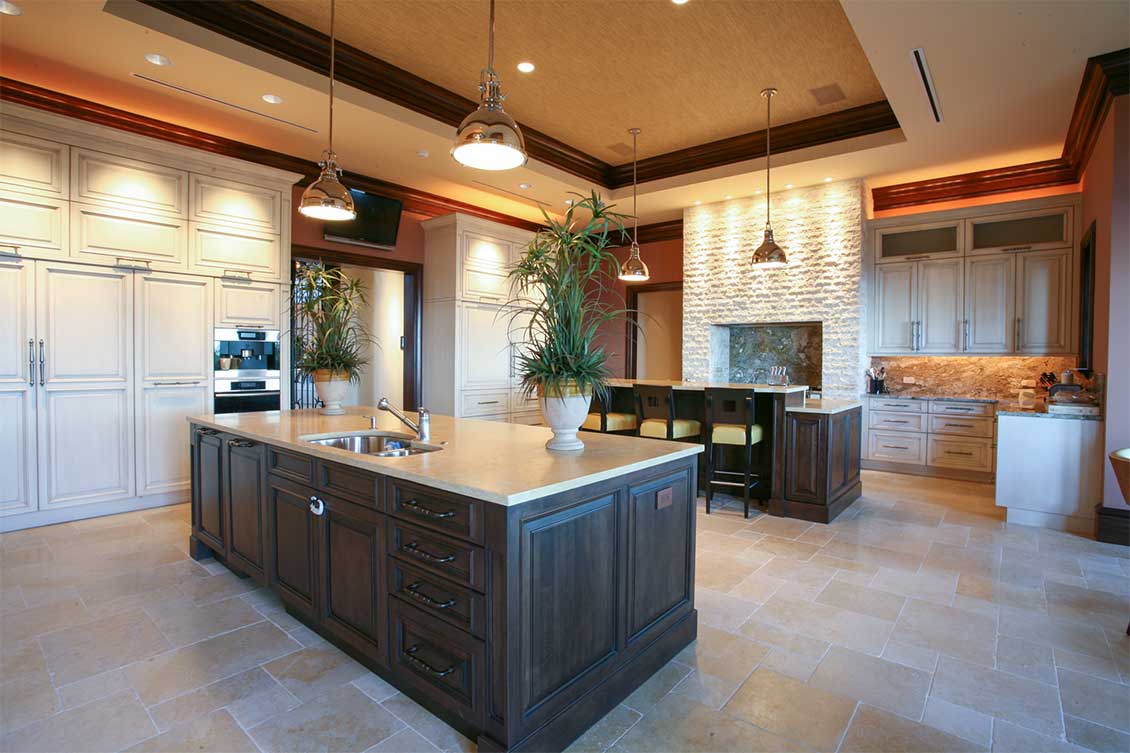 Castillo Caribe is a stunning beachfront property in the Cayman Islands that embodies luxury and extravagance. The property boasts eight bedrooms, a movie theater, a gym, a games room, and even a wine cellar. The kitchen at Castillo Caribe is a chef's dream, featuring top-of-the-line appliances, ample counter space, and a large island designed for meal preparation or gathering with loved ones. Featuring breathtaking views of the Caribbean Sea, Castillo Caribe's kitchen is the perfect place to create culinary masterpieces.
Sleek and modern: the cutting-edge kitchen at LIV Cayman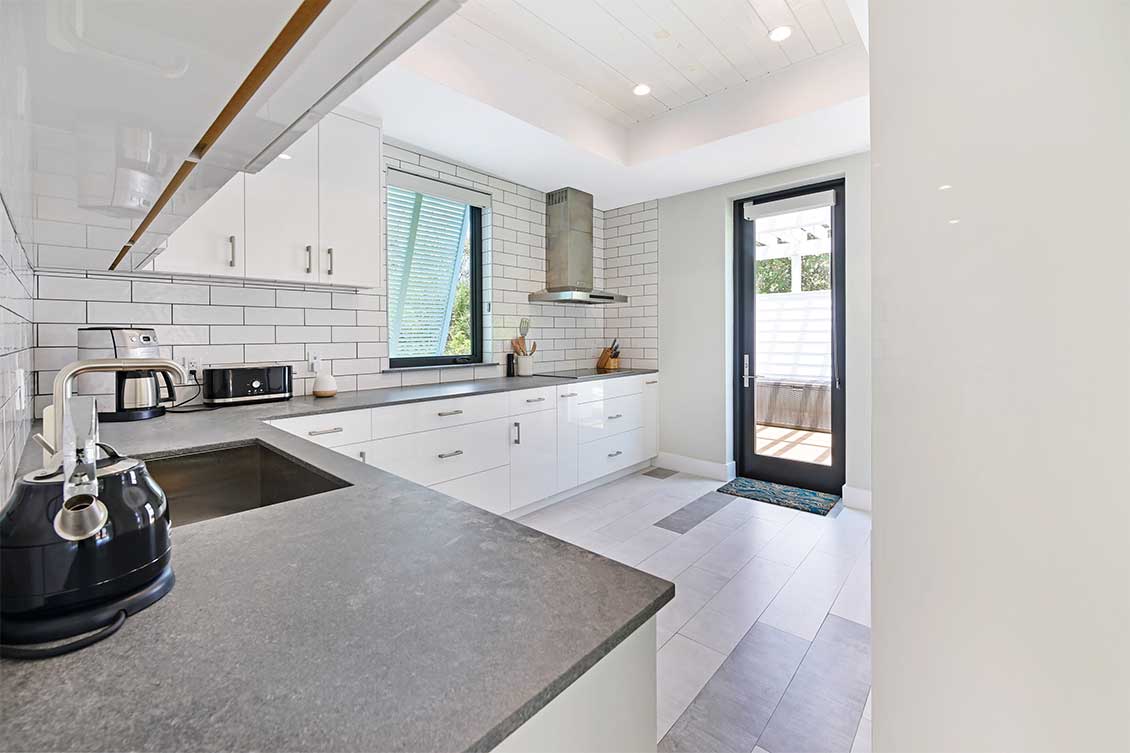 LIV Cayman Breakers Oasis is a breathtaking waterfront property located in the Cayman Islands. The home features a beautiful open floor plan with floor-to-ceiling windows that showcase panoramic views of the Caribbean Sea. The kitchen is sleek, its open layout and ample space is perfect for hosting dinner parties, casual gatherings, or intimate family meals. The kitchen's clean lines and contemporary design create a calming and serene environment that complements the property's stunning ocean views. Whether you're an experienced chef or simply love to entertain, the kitchen at LIV Cayman is one that's sure to inspire.
Experience culinary luxury: the exquisite kitchen at Compound Kai, Cayman Islands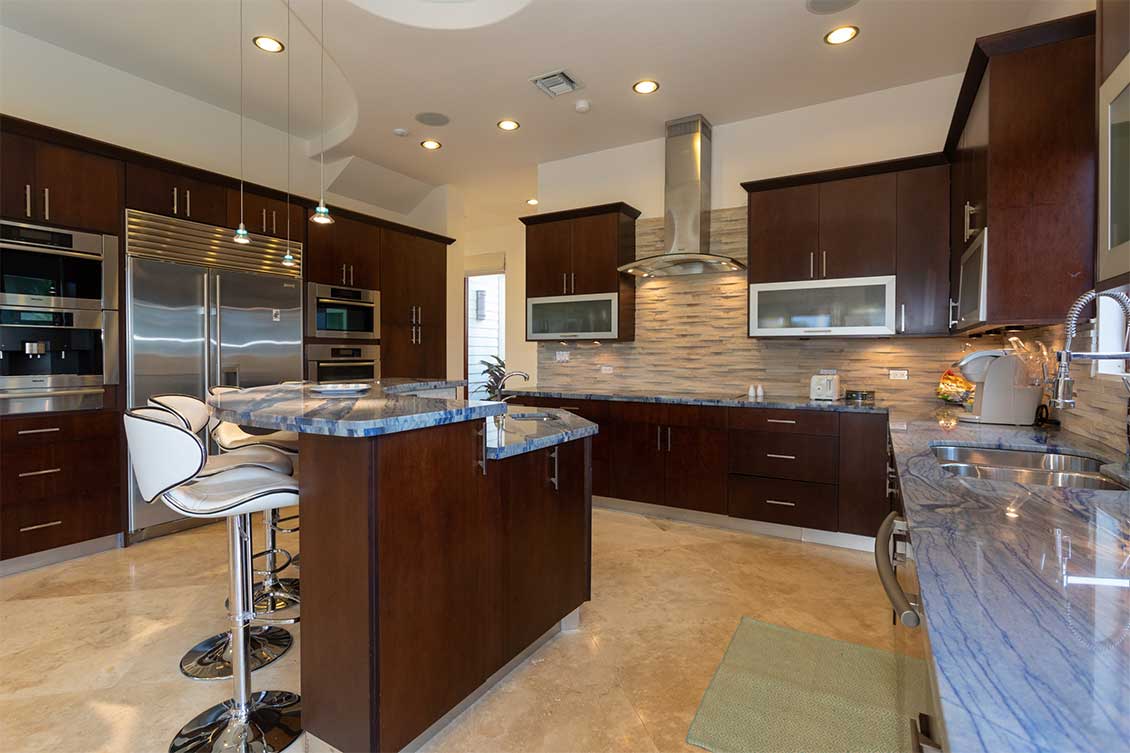 The possibilities are endless at Compound Kai, Grand Cayman, where a one-of-a-kind level of luxury and lifestyle options await. This exceptional property boasts a pristine beach, boat dock, swimming pool, multiple shaded patio areas, beach cabanas, private balconies, fitness studio, wine cellar, eight bedrooms, eight and a half bathrooms, two garages, and a backup generator. Whether you're seeking a significant primary residence that prioritizes safety, privacy, and all the lifestyle options the Cayman Islands has to offer, or a distinctive, resort-style multi-generational Caribbean vacation home – or anything in between – Compound Kai, Grand Cayman will exceed your expectations.
Discover the ultimate island living at Venetia, 14 in Grand Cayman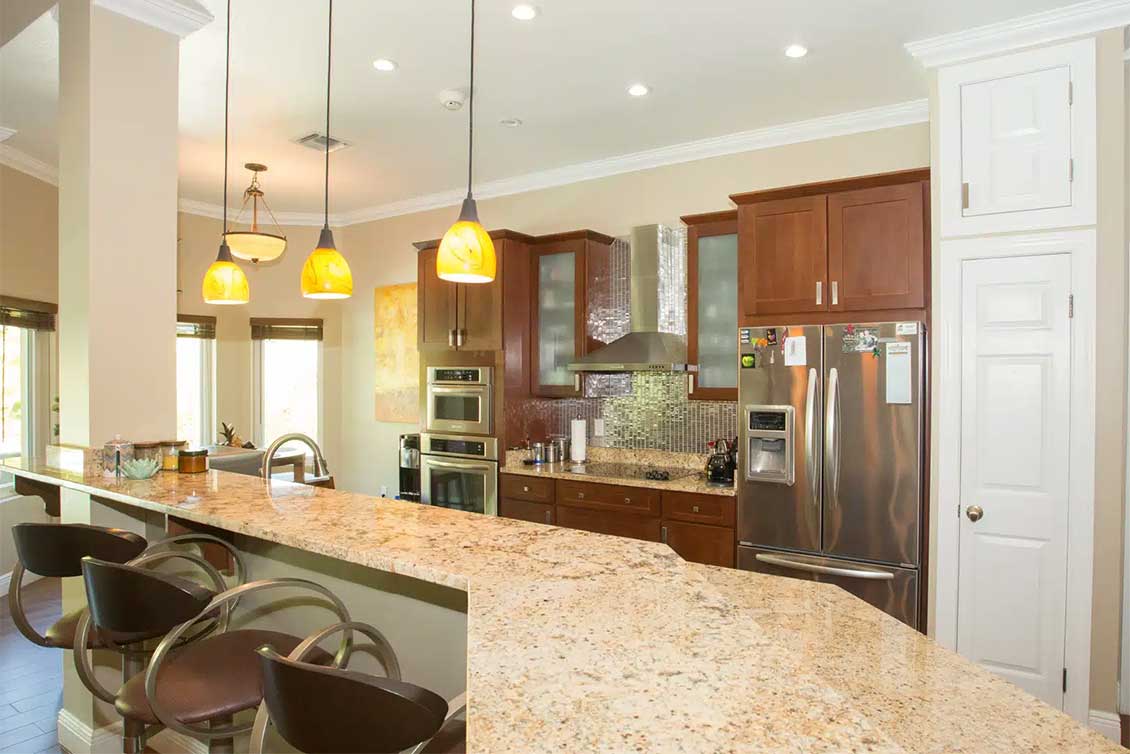 The modern kitchen at South Sound family home, Venetia 14, is a stunning space that seamlessly blends form and function. This state-of-the-art kitchen is equipped with high-end stainless steel appliances, sleek granite countertops, and ample cabinet space for storage. The open-concept layout of the kitchen allows for easy flow and accessibility, making it perfect for hosting large gatherings or intimate family dinners. The large center island provides additional workspace and seating, making it an ideal spot for meal prep or casual dining. The kitchen's design aesthetic is elegant, with clean lines, neutral tones, and subtle accents that create a warm and inviting atmosphere.
Unleash your inner chef: luxurious kitchens in Grand Cayman's finest residences
From ultra-modern designs to traditional island-style kitchens, these spaces are not only stylish, but also functional and designed to meet the needs of the most discerning chefs. Whether you're a gourmet cook or just looking for a place to gather with family and friends, you'll find a home with a kitchen that's sure to impress. After all, a kitchen is the heart of your home, so finding one that suits both your style and your needs is essential.