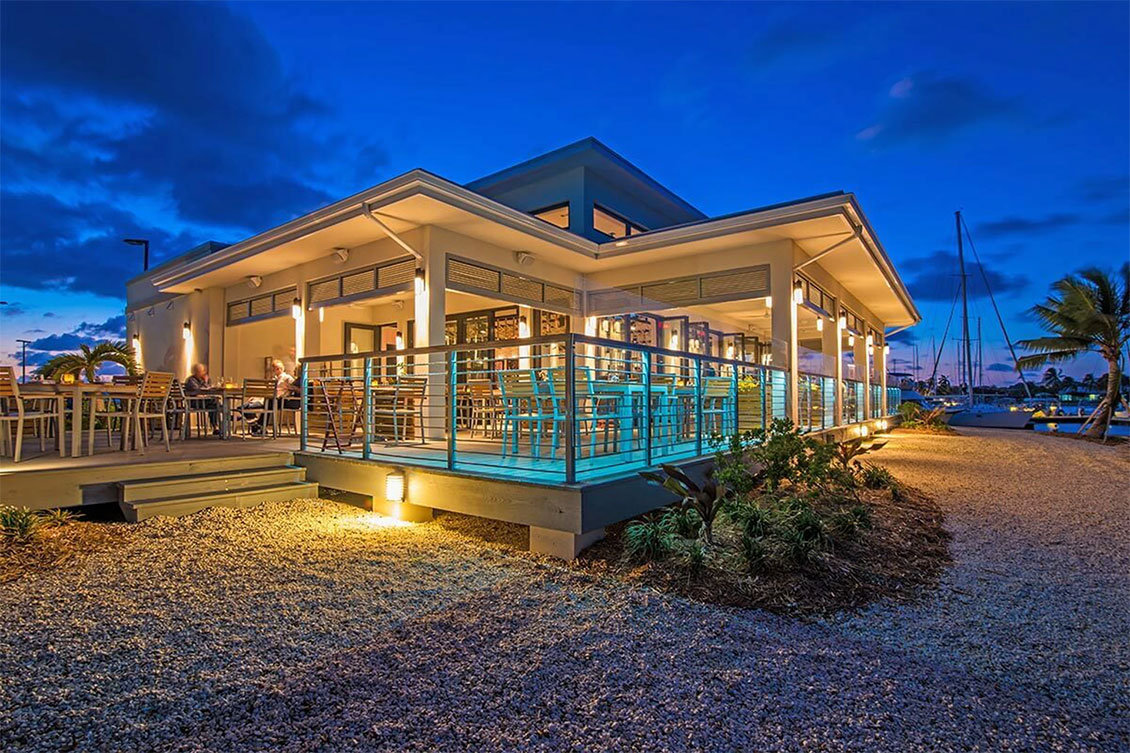 With several restaurant choices across the island that offer a sparkling view of the ocean, only a select few are accessible by boat. You can enjoy the sunset as you journey to a delicious evening dinner with your partner, friends or gather the kids together for an afternoon of lunch, sun and ocean breezes.
These waterfront restaurants offer parking for your boat so you can take advantage of island living – on the water.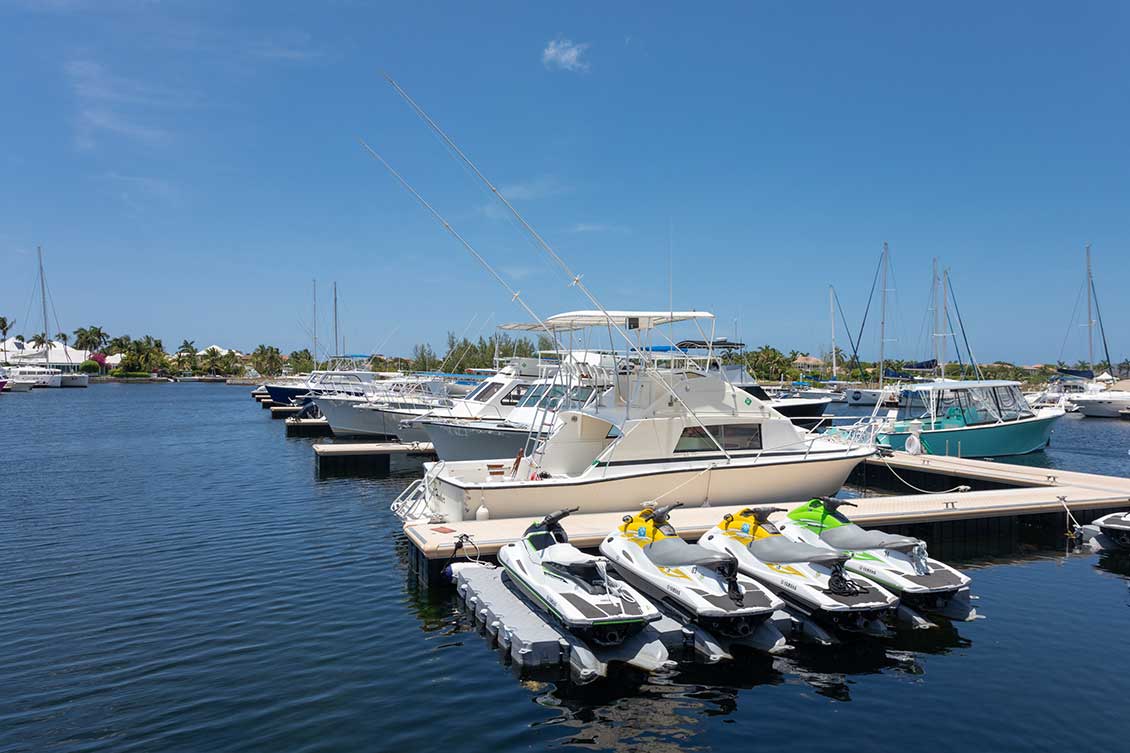 West Bay
The Morgan's Harbour in West Bay offers access to Calypso Grill, The Commodore and the new Tukka West, formerly Catch. Calypso Grill has long been known for fresh fish dishes and unbelievable Sticky Toffee Pudding while you are grazed with ocean breezes wandering through a series of brightly colored French doors and shuttered windows. The Commodore Waterfront Restaurant and Bar combines social culture with Caribbean vibes in a selection of outdoor lounge areas and cabanas. Bringing people together for conversation, a cold beverage and Mediterranean flavors overlooking Morgan's Harbour. Tukka West is soon to open at this new location, formerly the restaurant Catch, and we can only hope it will offer as delectable a mix of Australian barbeque, fresh fish and other international flavors with a hearty side of Bundaberg as its sister restaurant in East End, Tukka.
Yacht Club
The Cayman Islands Yacht Club peninsula ends at two popular waterfront restaurants, Bacaro and Morgan's Seafood Restaurant. Overlooking Governor's Creek, this location can cater anything from small personal watercraft to larger vessels. Bacaro serves up traditional Italian Cicchetti, or small plates, similar to how it has been enjoyed in Venice for many years. A fine selection of wines and signature craftsman cocktails can also be savored as the sky begins to glow orange and sun goes down on Seven Mile Beach. Morgan's Seafood Restaurant offers elegant terraced dining and takes great pride in their ocean-to-table offerings of daily fresh caught fish. Don't forget to take a peek at the extensive list of champagnes and end you day with a glass of bubbles.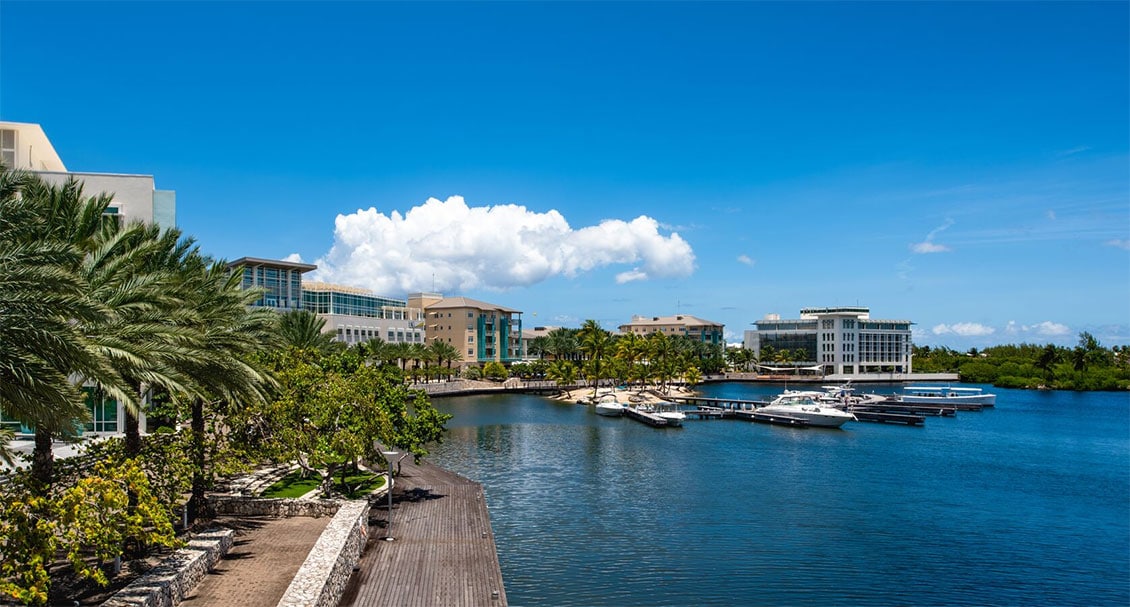 Camana Bay
The Crescent at Camana Bay offers a wide selection of waterfront dining options with indoor and outdoor seating at these locations as well. Agua Restaurant and Lounge serves a mix of Italian and Peruvian seafood dishes in the crisp white and teal coastal themed restaurant. Out on the water, enjoy lunch with friends under the shade of the trees and a calm breeze off the water. The Brooklyn Pizza and Pasta serves up perfectly fire-baked pizzas, salads and sandwiches in a relaxed environment that is kid friendly and overlooking the fountains at the Crescent. KARoo, also overlooking the fountains at the Crescent, brings 'cosmopolitan urbanism' to mix with Spanish tapas, lounging sofas, high-top tables and a Caribbean vibe. Do not miss out on the signature cocktails and bring your friends to share a mojito pitcher. Follow the vibrant colors and mix of cushions and sofas to find Pani Indian Kitchen. Indian chefs are creating flavorful traditional dishes as well as the old classics like Chicken Tikka Masala and handmade samosas. The entire family will find something they like at The Waterfront Urban Diner. Comfort foods and other American classics along with an All Day Breakfast menu can be eaten from the charming diner setting or the bayside patio seating outside. And for a refreshing cool down on a hot day, head over to Gelato and Co for a freshly made gelato or sorbet. Using fresh ingredients and lower fat in the dairy based desserts, Gelato and Co can offer 26 flavors along with other desserts and cakes.
George Town
Inside North Sound, George Town Yacht Club sets the scene for 'back porch' casual dining at the Barcadere Marina. Able to accommodate large yachts and sailing vessels, George Town Yacht Club also has a pool with lounge seating and indoor bar. Sandwiches, salads and a mix of fish and grill options can be appreciated while overlooking the Sound.
Cayman Kai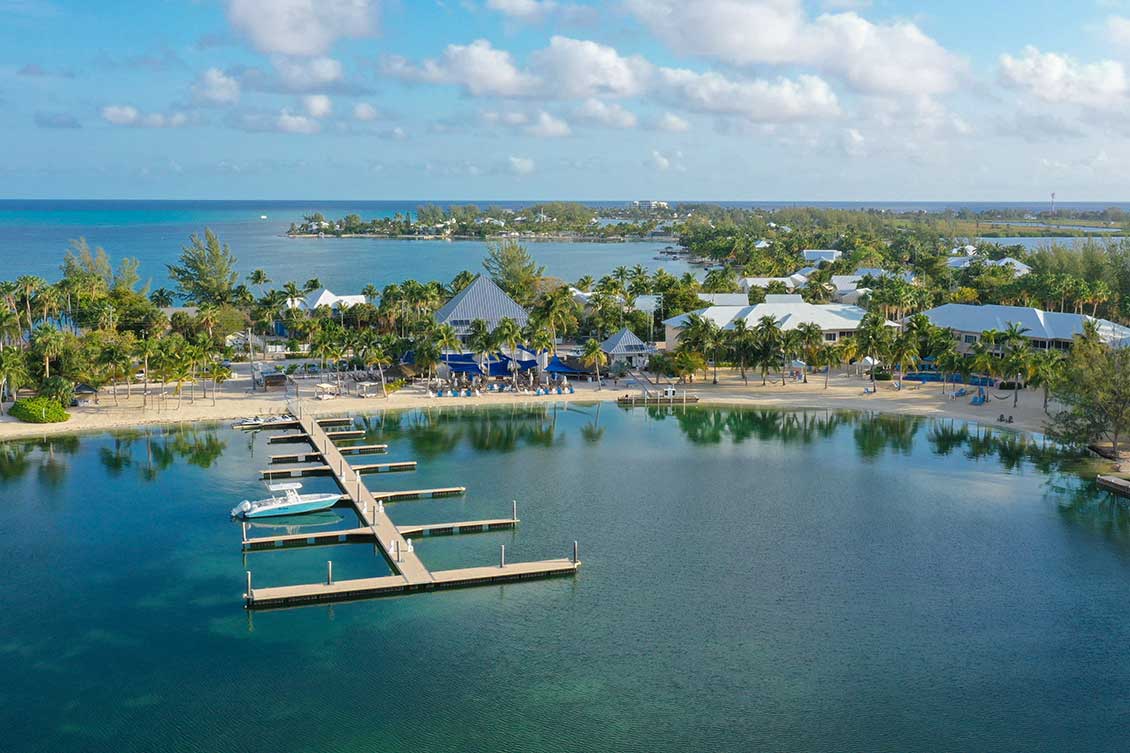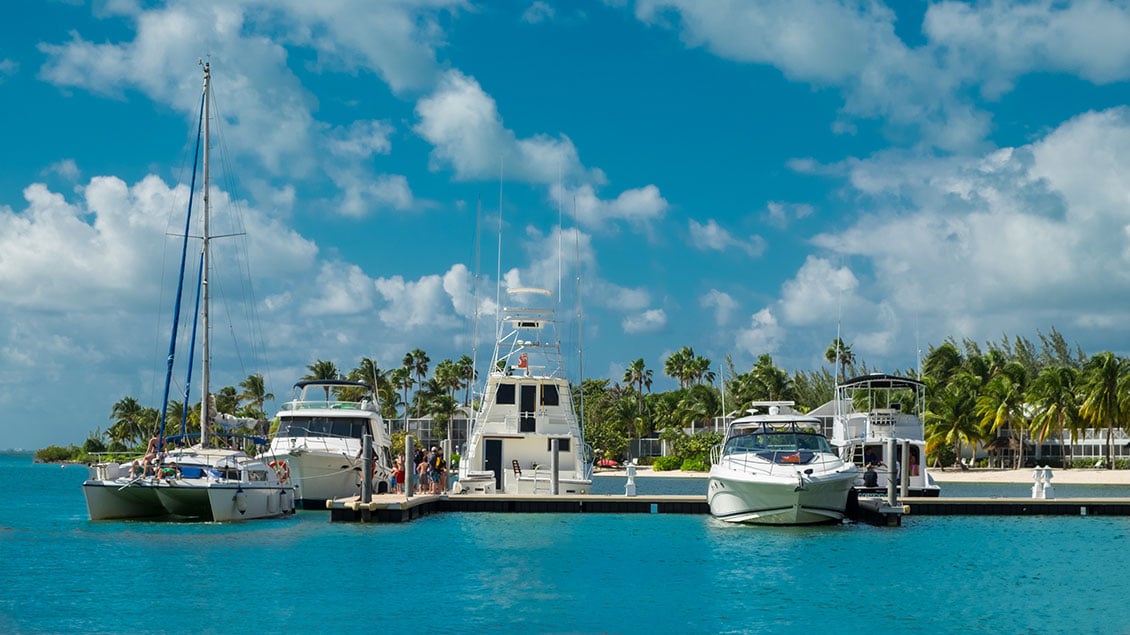 Kaibo Yacht Club is the luxe island setting for waterfront dining with beachfront seating and picnic tables in the sand. Upstairs at Kaibo offers a more elegant environment for a special dinner and a robust rum collection. Dig your toes into the sand, enjoy the music on beach and relax in a beachfront cabana.