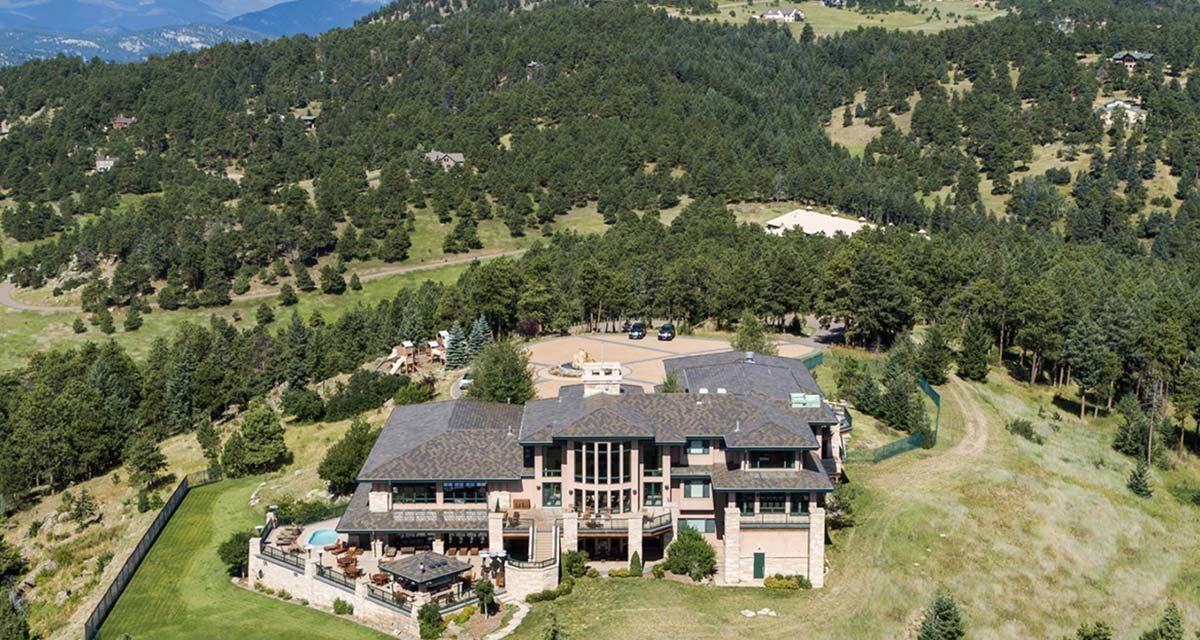 We want to draw your attention to: Thunder Ridge, listed by LIV Sotheby's International Realty. Located in Evergreen Colorado (Cayman Airways direct flights are back in season just before Christmas), there's so much to discuss and plenty of parallel's here at home, in the Cayman Islands.
The property includes a 25,400-square-foot mansion with an additional 30,000-square-foot car museum set on 80 acres of vast Colorado mountaintop countryside about 35 minutes from Denver City and just over an hour to world-famous ski resorts.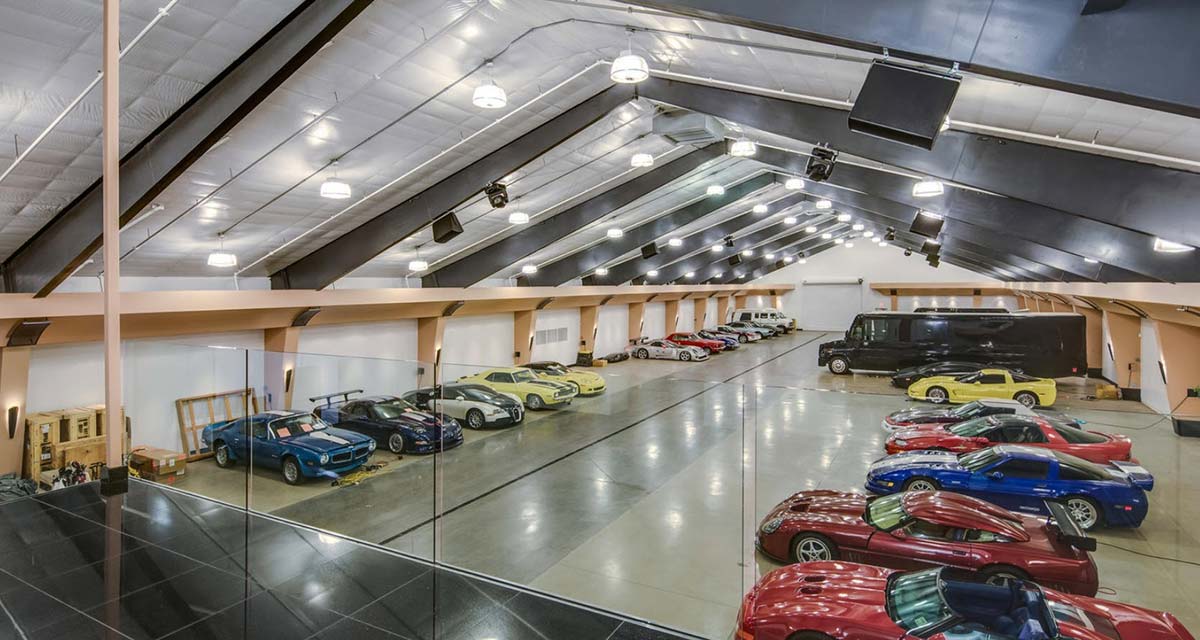 You might think this home is more 'Star Trek' than 'Seven Mile Beach', more Playboy Mansion than Cayman Kai beachfront home, with more horsepower than the average home in the Cayman Islands demands. But look again. Former race car driver and Yellow Pages heir Richard Berry's dream home is a concrete example of what happens when personality, passionate collecting and family home requirements collide and create something inspirational.
As Berry told The Wall Street Journal, the goal for his home was straightforward: He "wanted to have a piece of the Playboy Mansion in Colorado." However, what's worth remembering is that Berry created this jaw dropping property, not as a bachelor pad, not to be alone with his collection– but as his family home. In fact, that's why Thunder Ridge is on the market now, with his children grown up, he feels the space is just too big without them.
So how did a family man blend aesthetics from Hugh Hefner's Playboy Mansion with a generous supply of Star Trek style without overshadowing his autophile passion or the needs of his family?
He started by making the garage bigger. Berry built Thunder Ridge with his car collection (including the first Bugatti Veyron ever made) in mind. The museum, which accommodates 100 cars, has its own carwash, gas station, electric hook-ups, with staff/living quarters upstairs. The space is complete with theatre-style lighting for each set of wheels making it a gallery and a showroom, not just a housing area. The surrounding 80 acres is a driver's paradise, long sweeps of mountain road for the speed cars, breath-taking views for the grand tourers. Contrast that with Grand Cayman, the car lover can rev engines by enjoying the road to the Cayman Motor Museum, or really open them up en-route to Rum Point.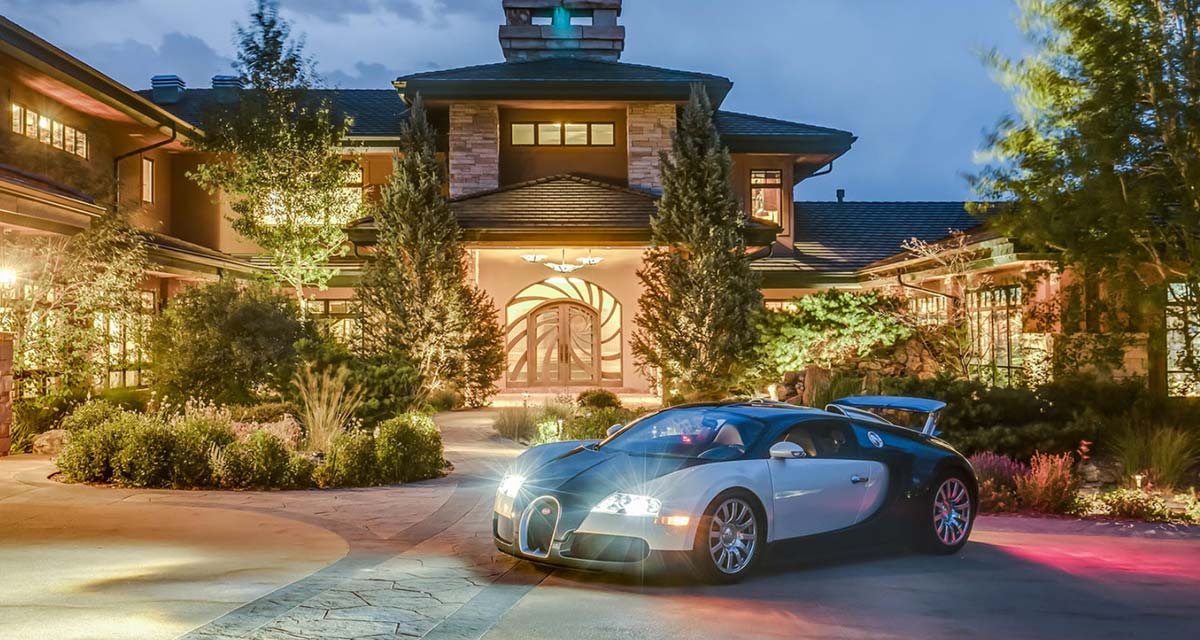 Why did Berry give the family cars 5,000-square-feet more space than the house? Time to revisit The Cayman Motor Museum for some clues. With all engines hushed; the paintwork and chrome polished to a mesmerising glow, there is something enlivening about the quiet energy thrumming around you. Auto appreciation grows as you take in the look and feel of the Ferraris, Rally Cars, Porsches, and Bentleys there. From the first car brought to the Cayman Islands the 1905 Cadillac (housed at the Cayman Motor Museum today) to Queen Elizabeth's Daimler DK400 limousine, autophiles revel in the engineering and storied backgrounds of each vehicle. The beauty of automobile innovation and craftsmanship, like a marriage of human daring with the human need for artful design begins to be reveal to the rest of us from the first visit. It's fun to be there, it's interesting to tour the museum or even host an event on site. The private collection housed at the Cayman Islands Motor Museum gives us a real perspective on why pursuing that which inspires you can be more than just a hobby. It shows us how being a collector can invigorate all areas of your life. Thus, a structure had to be created for the cars of the Richard Berry collection.
Another reason the Thunder Ridge mansion is sized differently than its car museum is that every amenity the Berry family wanted fit snugly into 25,000-foot of space; designed by the architect with careful attentiveness to Feng Shui. There is a dramatic living room with 27-foot ceilings; large saltwater aquariums throughout; then note the grotto-style pool modelled on Hugh Hefner's watering hole. Palm trees ingeniously protected from the Colorado winters (a problem we don't have in Cayman) run beside the pool with a waterfall and slides flowing into it. Rows of automated glass doors open to the outdoors and for kicks, there is another infinity pool overlooking the stunning mountaintop vistas. Inside, the ceiling is no longer just a ceiling. It is recreated to resemble the night sky, its innovative fibre optics mimicking the constellations, even occasionally firing a shooting star.
Mr. Berry's car collection is extensive and whilst we aren't sure where all of the autos were purchased, we know that RM Sotheby's holds several all-time records for the most expensive motor cars sold at auction. Of note is the Ferrari 250 GTO sold in 2018 at their Monterey auction for a staggering $48.4 million dollars, making it the most expensive car ever sold at auction. You'll find all the latest RM Sotheby's auctions on their website.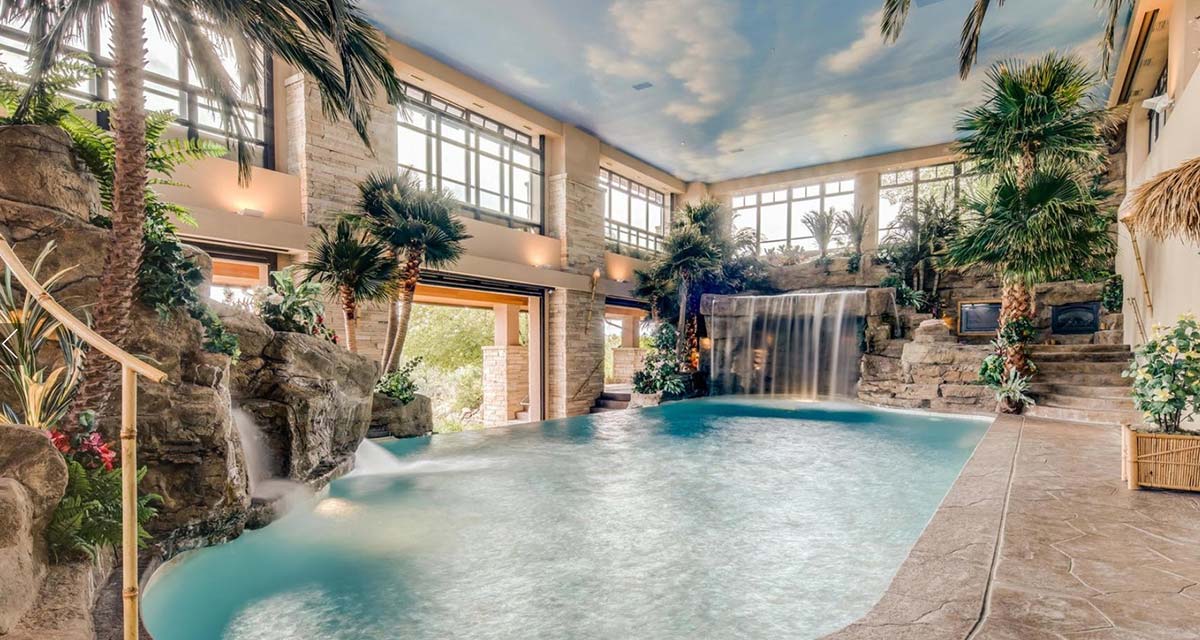 For revelling in the stars of the screen there's a movie theatre inspired by Star Trek. There are glowing mock control panels that line the walls, the logo of the Starship Enterprise is strategically placed; the motion sensor technology embedded in the Captain Kirk designed seats means they move in sync with the action on the screen. As Mr Berry said "It's better than being on a ride at Disney World".  The fully equipped beauty salon also has a flavour of Star Trek, a design wonderfully executed to incorporate shiny chrome and white leather.
A visit to the Cayman Motor Museum is a day to remember.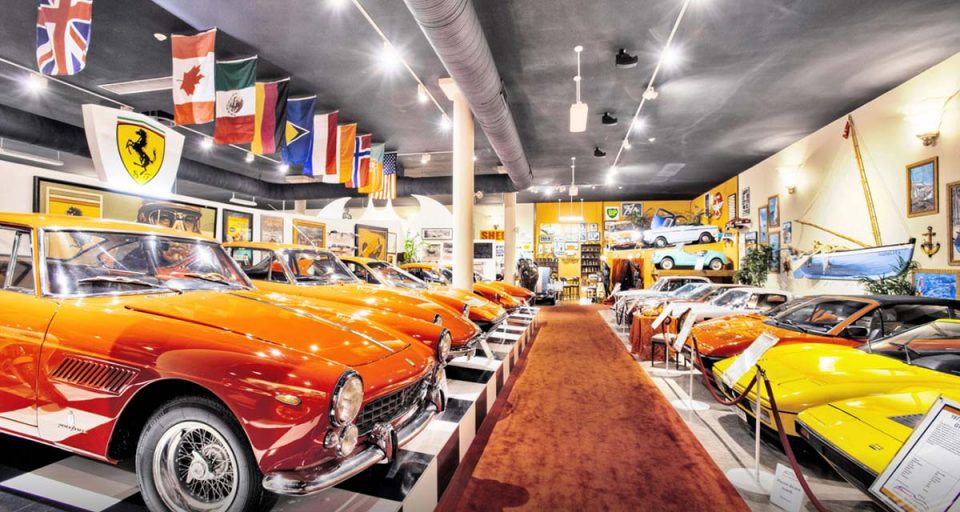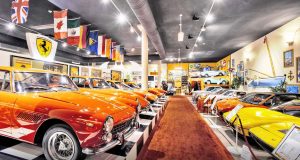 Personality, passionate collecting and family, we see these powerful forces in the Cayman Islands Property Market all the time. Fabulous grotto pool? Here's one: Castillo Caribe. And if you're interested in visiting the Cayman Motor Museum it is a great day out. There's over 12,000 square feet of floor space to walk and view 80 rare, exotic and classic cars plus motorbikes. Opened in 2010 it also includes a collection of paintings, photographs and local artifacts and is home to the original Batmobile used in the television series from the 60's Batman series as well as Elton John's Rolls Royce.