The free-spirited design style feels decidedly cozy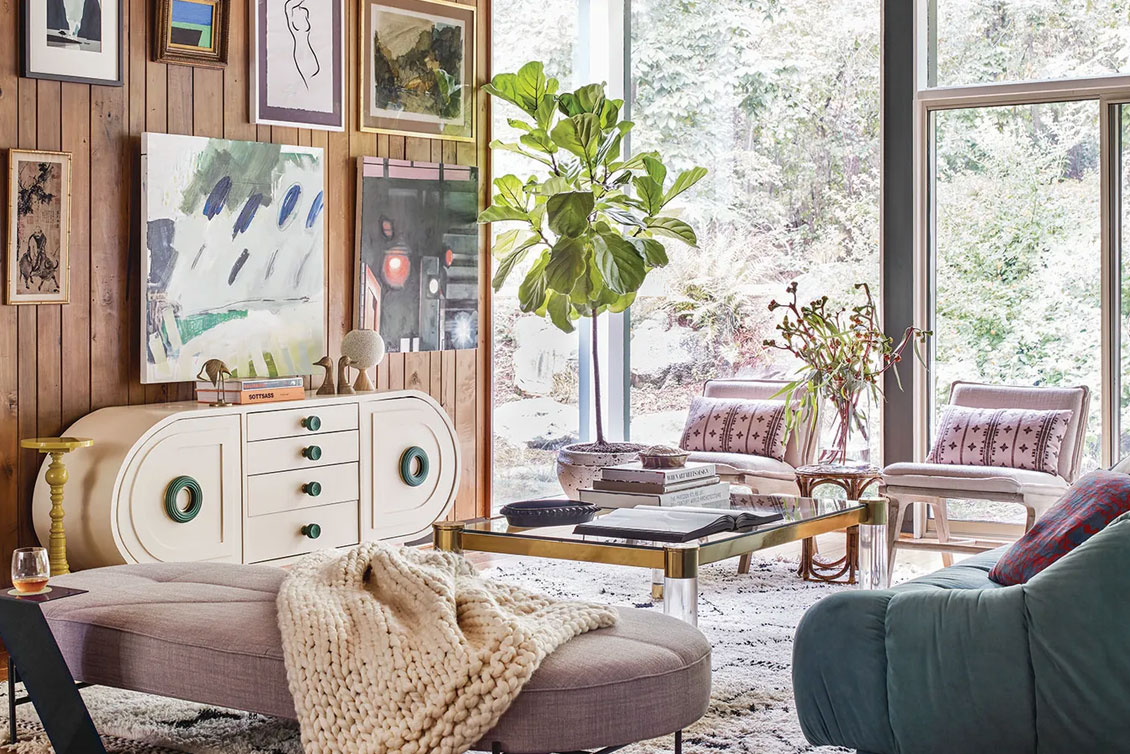 Bohemian design has a piecemeal quality—as if every accent, object, and furniture find was picked up along a storied journey through time. Yet the beauty of it is that everything has its rightful place in a well-worn tapestry. Crafty and colorful, worldly, and eclectic, the carefree look is also homey.
Born with a free-spirited vibe, bohemian design came into being in early 20th-century Europe—specifically England, Austria, and France—as part of a movement of nomadic artists who balked at convention and embraced a creative lifestyle that disrupted tradition. The aesthetic "was a reaction to the more formal living arrangements that had taken place prior," says Alexander Doherty of Alexander Doherty Design based in New York and Paris.
Clare Louise Frost, co-owner of Tamam, a line of textiles and décor in Manhattan, describes it as "a design version of an urban, peripatetic, artistic, and intellectual lifestyle, which favored art and creative work above a life directed by making money and purchasing status comforts. It's a design scheme that favors the labor of love and the collected piece over the templates of the more traditional," Frost says.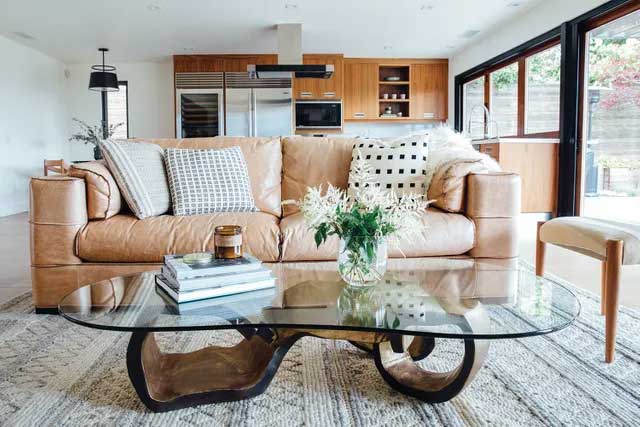 "I see bohemian style as a way of life more than a design aesthetic," says Michelle Salz-Smith, founder of Studio Surface, a design firm in Del Mar, Calif. "We are all craving that free-spiritedness more than ever. There's a sense of curiosity, adventure, and poetry in it."
Layered and full of life, bohemian-style décor was expressed through textural elements such as shawls draped over lamp shades, rich colors on walls, and a lack of boundary or design norms. "There were lots of mismatching shapes that didn't necessarily work together and the overall sense that anything would do," Doherty says. "Color palettes were very saturated with purples, oranges, chocolates, and other jewel tones."
After the 1920s, bohemian design all but faded away; however, it has come back full force over the past 20 years with a more modern vernacular, Doherty says. "Now, it's much more eclectic and denotes a very informal lifestyle with flea market finds mixed with antiques."
At its core, the effect is comfortable, cozy, well-traveled, and atmospheric, says Laurie Blumenfeld-Russo of Laurie Blumenfeld Design in New York. "It's a feeling that artists have been there—as if you've been transported to another land. You look around the space and want to learn the stories behind the pieces," she says. Weaving together a visual about your life, travels, and loves takes some storytelling in the details of the design.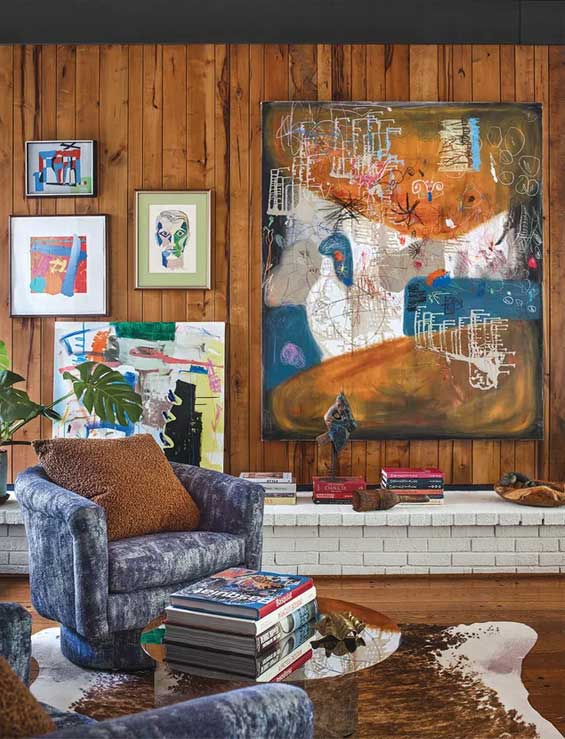 Mix, don't match
The essential elements of bohemian design include artful touches, an unabashed use of color and pattern, a sense of playfulness, and items that are meaningful to the owner, says Elisabeth Rogoff, principal at Champalimaud Design in New York. "There should be an ease to it all and a mix of pieces from across various styles and patterns and in all sizes and scales, as well as a mix of materials and textures," she says.
Blending old and new is one of the best ways to pull off the look. This means combining family heirlooms with things you've collected along the way—décor from your travels or around the block, Frost says. "Make sure the room has a feeling of warmth and completeness, without diving toward clutter. Antique and vintage pieces are ideal, but quality and condition are a consideration, especially for pieces like pillows that will receive heavy use," she says. Consider mounting and framing antique textiles on the walls and including bookshelves bursting with tomes, as well as a variety of artwork. "It is the exact opposite of going into a showroom and picking things out where there is going to be the same vernacular that goes from one object to another," Doherty says.
Another way to create an eclectic, lived-in space is by melding high and low with interesting objects, textiles, and furniture, says Sarah Henry, managing director at Paris-based La Manufacture Cogolin. "Rugs are essential, and if there is a lot of bold pattern on the floor, it's better to have less on the furniture, or vice versa," she says.
To ground the space, Rogoff suggests keeping one or two main color themes, particularly for the largest pieces. "It's essential to have a color story in mind as the base of the room's palette and then build off that by having no color story in mind, but by instead relying on a mix of textures and patterns to activate your personal ethos," she says.
Don't be afraid of color—and mixing colors that you might normally think clash, says Jessica Davis of Atelier Davis, a design studio based in New York and Atlanta, and make sure there are plenty of natural textures in there as well.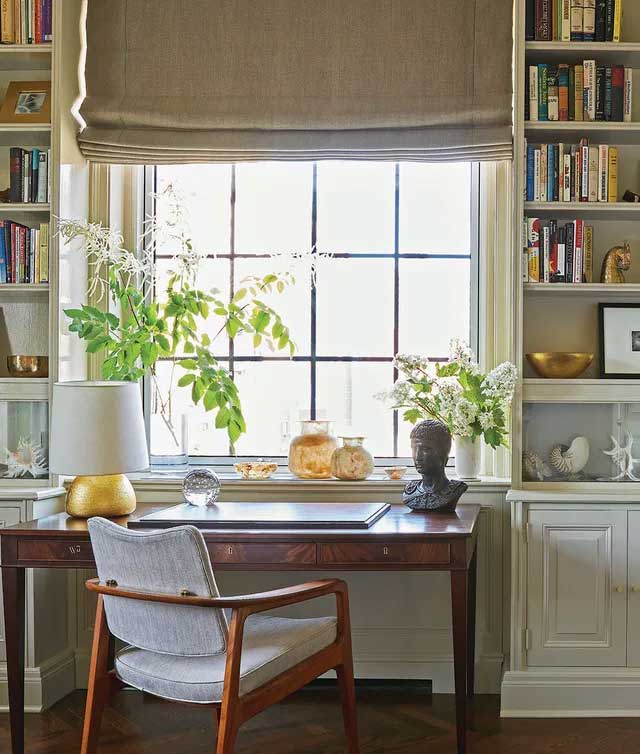 Let there be layers
Bohemian style infuses a space with life because of its eclecticism. "You can choose things that have a story and your home suddenly becomes more of a varied historical lesson," Doherty says. Layering is an ideal way to achieve a collected look. "It also allows you to bring in and be inspired by many different regions," he says. For example, fabrics from the Middle and Far East, furniture from Europe, or accessories from Asia. "Collected can feel bohemian but also sophisticated at the same time," Doherty says.
The key components of bohemian design are comfort and usability, a mix of high and low and old and new, patterns, textures, and things from various places you've been, Frost says. "Light where you need it, pillows where you need them, an ottoman that can be a perch or table, a travel trunk you use as a coffee table," she says.
Layering different patterns, textures, colors, and interesting accessories can lend depth to a room, and reflect the owner's travels and culture in a relaxed environment, Henry says. She recommends using pillows to layer in patterns. "Wood side tables and interesting stools can bring a different type of texture and sculpture to a room," Henry says.
Blumenfeld-Russo suggests combining a neutral base with a contemporary statement piece (think rugs, or furniture) and layering in a collection of well-curated objects such as pottery, sculptures, or baskets.
"While bohemian décor and design falls on the maximalist spectrum, I aim to balance the design with minimal touches, be it a clean-lined furniture piece or the blank canvas of a white wall. The room should feel eclectic but also have negative space and room to breathe," she says.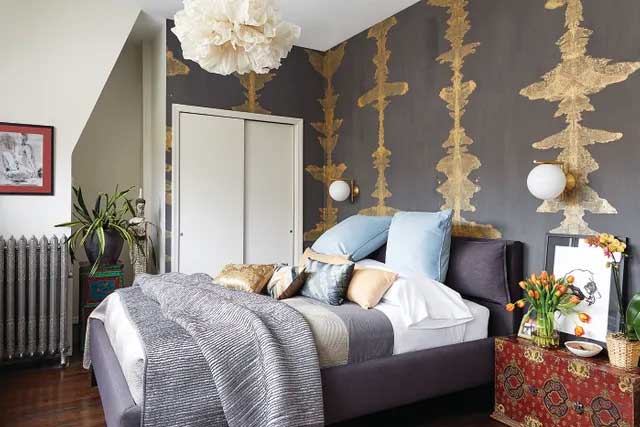 Play with patterning
Adding life to the look is as much about color as it is about pattern. Frost suggests using patterns that are reproductions of French or British prints or brocades such as abstract florals. "Nothing too palatial or rigid or too country," she says. "Bohemian is an urban style," Frost says.
Salz-Smith loves Spanish patterns that hearken back to times of antiquity; "a good chintz fabric to add unexpected botanical flavor." She sometimes taps a mural artist for both indoor and outdoor graphics that are singular to the home.
The trick is to use patterns of different sizes and shapes, such as a small Indian block print combined with a large cabana stripe, so that they don't compete, Davis says. "Pattern is all about varying scales and finding one element, whether it be a color or theme or texture that unknowingly makes everything tie together in an easy way," Rogoff says. "Elevate the look by using an artful eye that understands color and scale relationships. Respect the idea that beautiful pieces complement each other no matter how different they are."
Cue the comfort factor
The look should evoke the geography of a life, Salz-Smith says. "I love the idea of home as an autobiography, especially when we work on second and third homes that should convey a lived-in warmth," she says. "Forget contrived and perfect; these homes reflect a spirit of harmony, an emotional connection with place, time, and culture." She prefers comfortable seating from designers, including Croft House and Michael Robbins. "No spindly chairs. We never want clients saying, 'Be careful sitting on that.'"
Textures in textiles/rugs should be entirely geared toward comfort, too, Frost says. "A cashmere throw on the sofa for snuggling with a book, or pillows that don't match per se but are in the same color family," she says. "I think of warm textures, too, not the shiny sheen of silk, but the warmth and hand of cotton, linen, or wool," she says.
"A bohemian room is intimate and not a showpiece for guests," Frost says. She recommends using furniture in a British or more classic style rather than a sleek modernist look. Coffee tables and side/occasional tables can be done in walnut or cherry or use brass or copper tray tables where you need them. "Comfortable chintz sofas, striped armchairs, kilim ottomans; mix in some rattan or leather, fibers, surfaces, and textures. Think warmth, think comfort, think of reading your favorite novel and your ideal place to do it," Frost says.