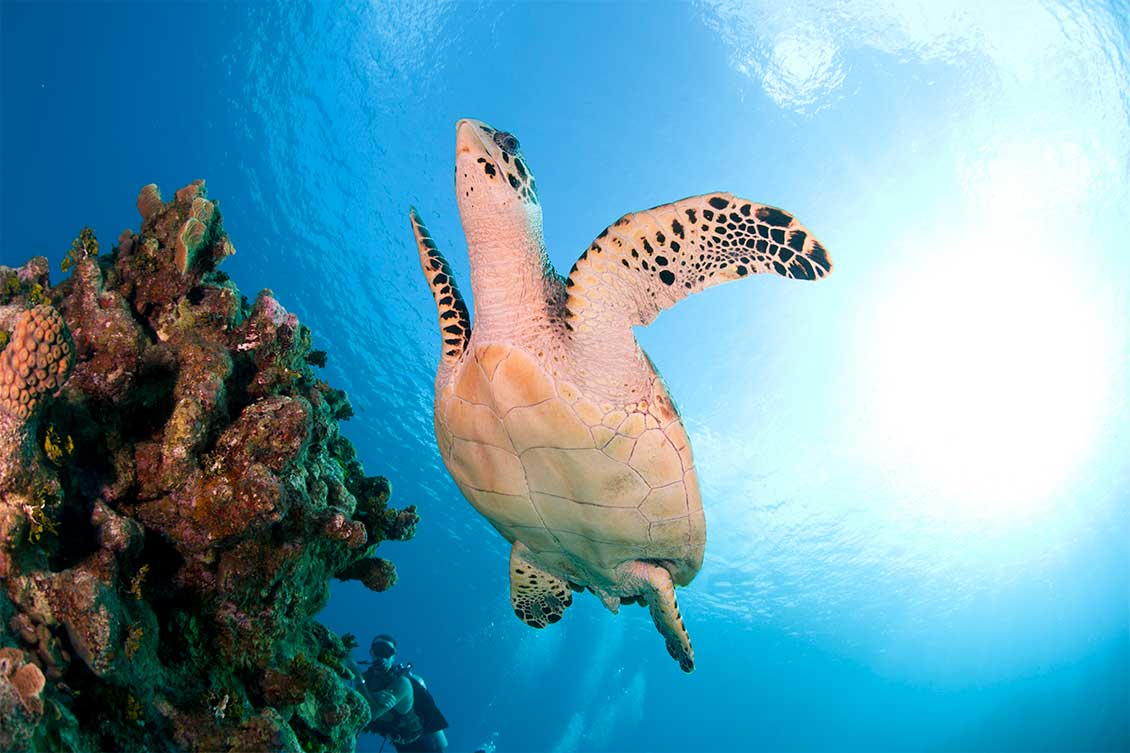 Anyone lucky enough to be living in the Cayman islands will want to pinch themselves because this trio of incredibly beautiful islands really is too good to be true. Gorgeous sunshine tempered by soft balmy breezes, world-class, award-winning beaches and so much more to do, this is paradise with a capital 'P'!
As you fall in love with our little corner of the world, you may also be feeling the urge to get to know it a little better. The Cayman Islands pack a lot of punch into their culture, history, and geography. Are you ready for a few surprises? Here are ten quick facts to get you started.
01. ALL THINGS LARGE AND SMALL:
If you look on a map, you may find that the Cayman Islands aren't really that big. And you'd be right. Grand Cayman, the largest of the three Cayman Islands, is only a few square miles larger than Washington, DC. But beneath the waves, the Cayman Islands sit on the top of an inactive volcanic trench called the Cayman Trench, the deepest part of the Caribbean, at 25,216 feet it is almost as deep as the Himalayas is high!
02. COMING OUT OF OUR SHELLS:
When Christopher Columbus first sighted the Cayman Islands, he named them 'Las Tortugas' – Spanish for 'The Turtles'. And that's because, in years gone by, Cayman was the centre for the turtle trade in the region, so plentiful were these glorious creatures. Turtles provided a much-needed income for local people. The turtle is so dear to Caymanians that there's even a turtle on our flag! Nowadays, our Cayman Turtle Centre is a focal point for their conservation which includes a turtle release program.
03. WHAT LIES BENEATH:
The Cayman Islands were one of the epicenters of development for modern scuba diving. In the 1950s, the islands played a considerable role in bringing these grand underwater exploration devices into being. These days, people from around the world come to check out the incredible marine life and the many shipwrecks lying in wait for visitors.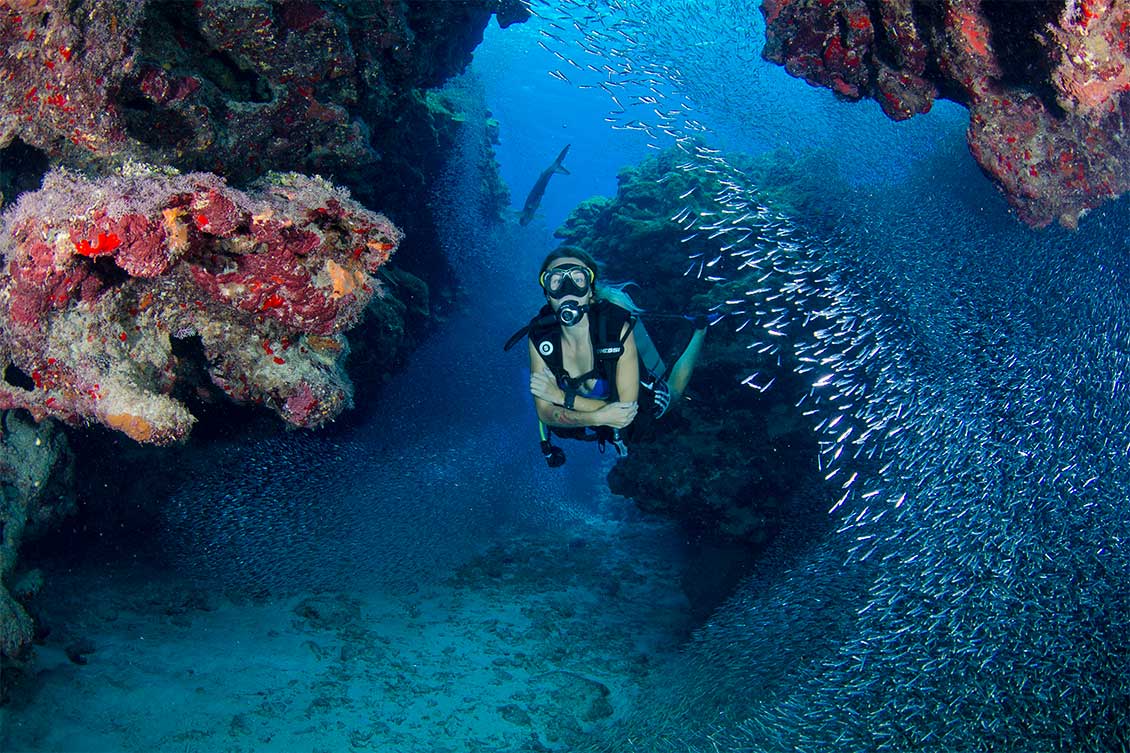 04. OF KINGS AND QUEENS:
Many people seem to believe that the Cayman Islands is its own nation, but, while the local government runs the day-to-day business of the three islands, it is a British Overseas Territory, with a Governor appointed by HM The Queen at its head.
05. GETTING ABOUT:
The two main areas of Grand Cayman – its capital George Town and the new town of Camana Bay – are both easy to walk around and brilliant places to visit but hire a car or book a private tour if you want to explore further afield.
06. COCKTAIL HISTORY:
One of the most famous and beloved bar drinks actually got its start right here in the Cayman Islands. The magnificent Mudslide is available all over the world but began its roots in Cayman, a delicious but heady blend of vodka, Kahlua and Baileys. Watch out for that first draw on the straw as it will often be neat Kahlua!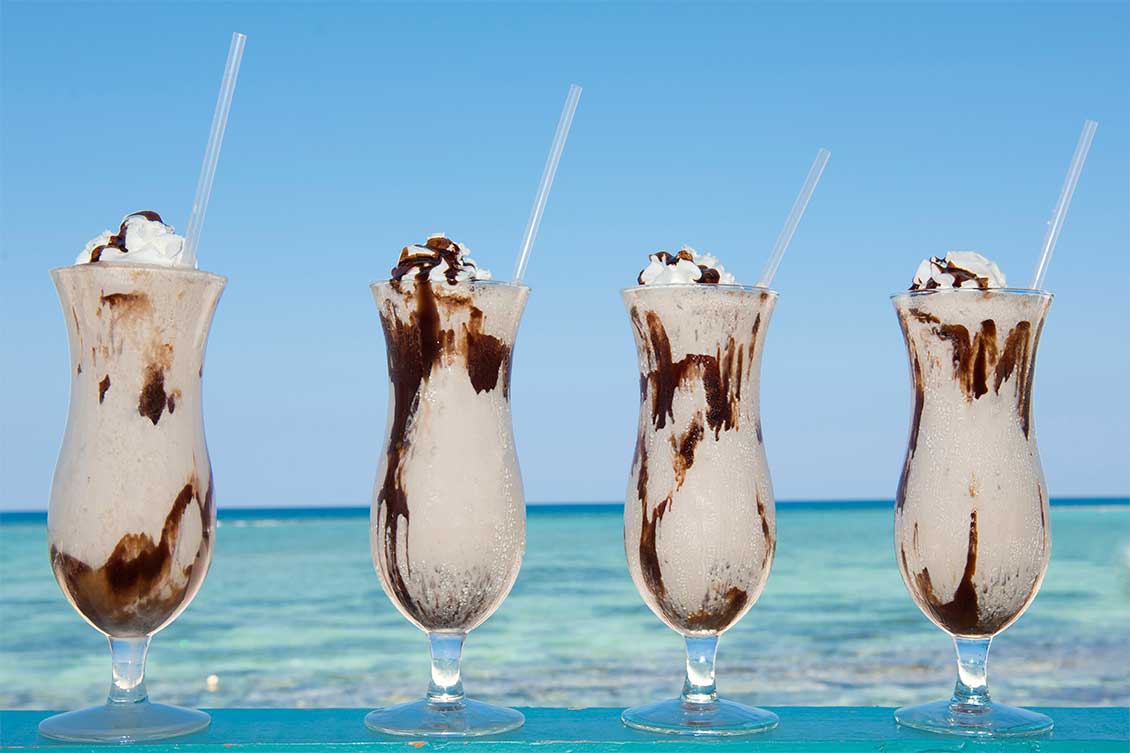 07. LOCAL IMMERSION:
A visit to the Cayman Islands offers up the best of both worlds in terms of who you will meet: a fantastically diverse population with about 130 nationalities all live in harmony with the local Caymanian population. Mixing with the locals could mean getting to know people who have lived in Cayman for generations or newcomers from all around the world. How lucky are we to live in such a happily diverse country?
08. GLIDING WITH THE RAYS:
There are only a few spots in the world where you can swim in the wild with stingrays. The Cayman Islands is
one of them. Visit Stingray City and the Sandbar, where the water is only waist-deep, and dozens of these magnificent creatures glide gracefully alongside swimmers.
09. BOOMING BUSINESSES:
While tourism is certainly big business in the Cayman Islands, it is financial services (especially in the form of investment funds and reinsurance) that provide the greatest slice of income, as Cayman is a global tax neutral financial hub. Our Special Economic Zone attracts innovative businesses from the world over and our world class medical services make Cayman an important hub for destination healthcare. As a result, Cayman is a highly sought- after location in which to live, which means our real estate and construction industries are also booming!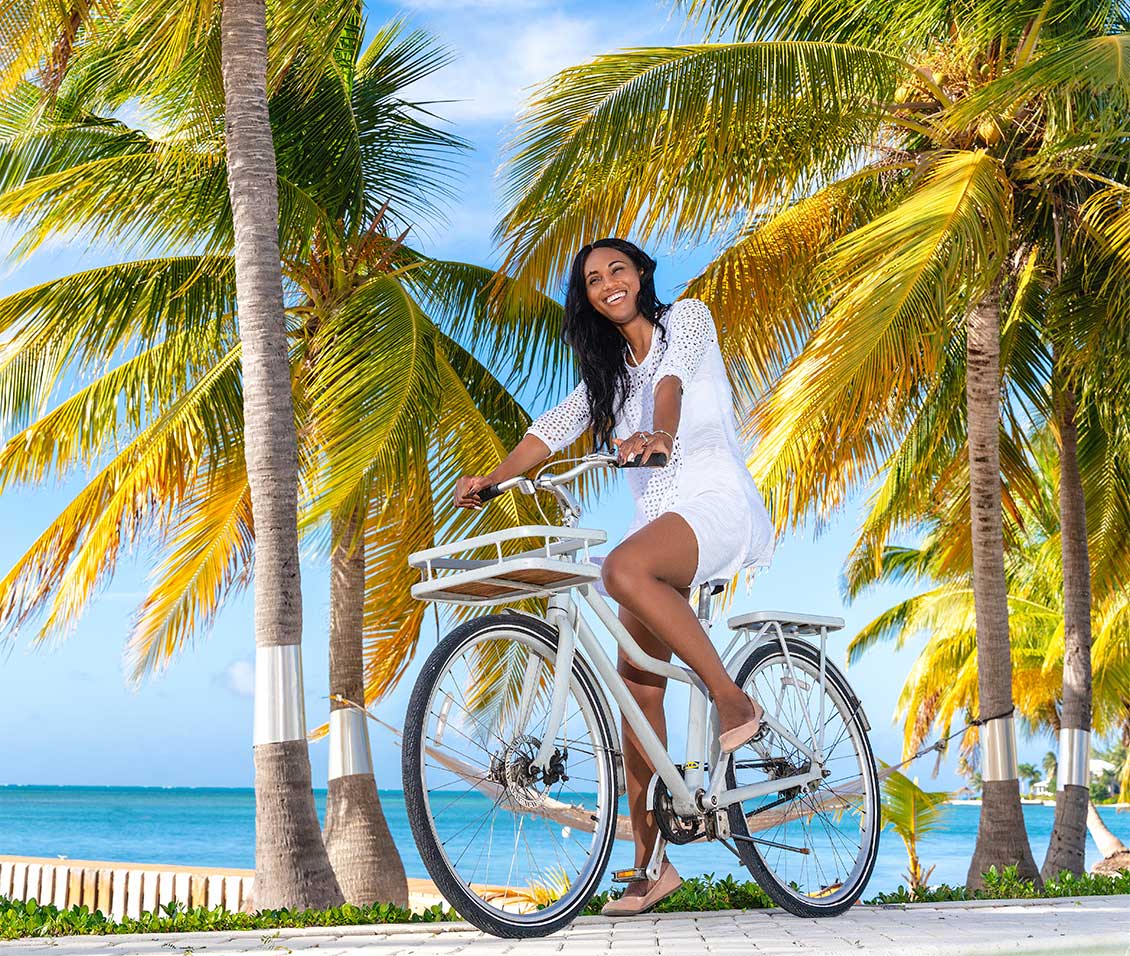 10. EASY LIVING:
It is easy to live a very good life in the Cayman Islands. Notwithstanding the warm Caribbean climate and the turquoise- blue ocean that surrounds us, the quality of life in Cayman is second-to-none. A wide array of restaurants offering world-class wines and cuisine, excellent shopping and entertainment, global brand accommodation and fast connectivity both for travel and communications, all add up to the perfect place in which to live, work and play.