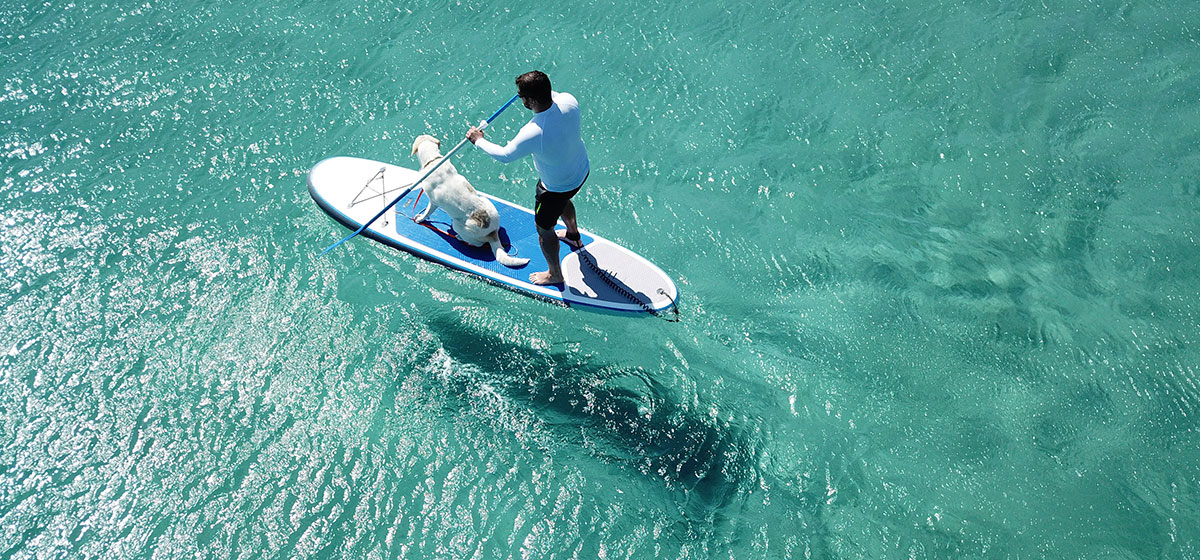 We all love our furry friends, especially on an island that is home to a menagerie of animals. Dogs of all shapes and sizes can be found in the Cayman Islands, and if you have a best friend in your life, you'll know the joy that comes from the daily walk – for both pet and owner.
A walk with your canine can be a good way to unwind at the end of a long working day, or even just to bond with your pet. One of the best places that you can take your dog is the beach. If you haven't taken your dog for a nice stroll in a while, consider taking them on a trip to dive into the salty water or frolic in the sand. If your dog is lucky enough to live in this paradise, show them the beauty of the island.
For somewhere scenic, salty, and safe to walk your dog, here are the best beaches in Grand Cayman to explore.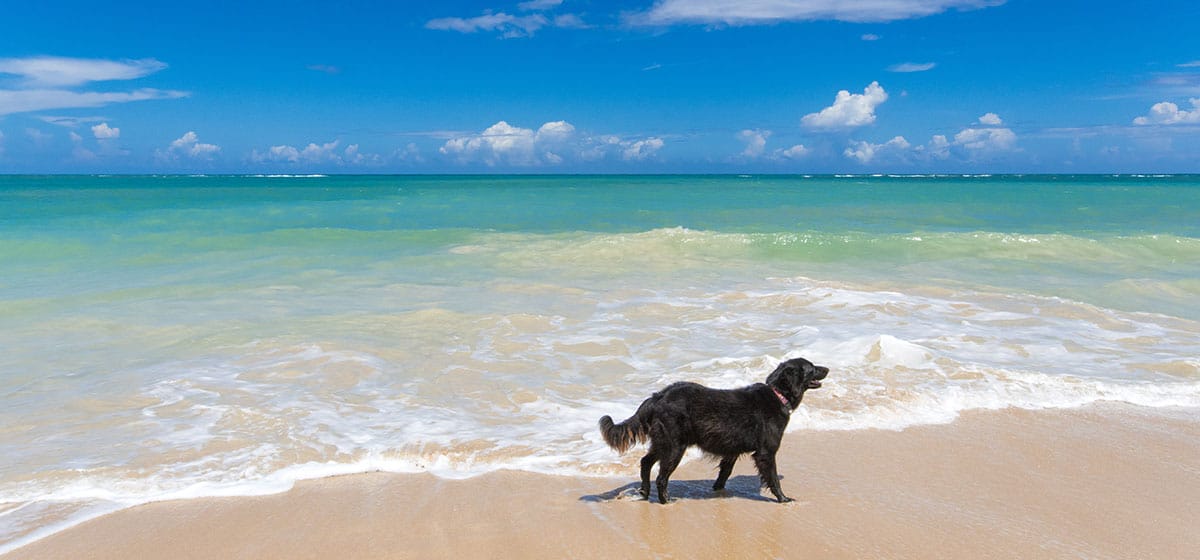 Seven Mile Beach
Most people would argue that Seven Mile Beach is the best stretch of beach on the island to walk your dog. This is because the beaches on this stretch are pristine, and the sand is soft and fine. Contrary to popular belief, Seven Mile Beach is actually only 6.5 miles long, but that still leaves plenty of shoreline to explore. And on those hot summer days, you can both jump into the water to cool off. Head over to Seven Mile for a variety of walks that take in the best Grand Cayman has to offer.
HIGHLIGHT: Long stretch of beach, lots of places to walk, clear waters for your dog to swim, very scenic.
South Sound Beach/The Long Walkway
Not only is South Sound a perfect residential area, but it also has a beautiful stretch of beach that is quiet and away from the hustle of George Town. In addition, South Sound has just improved its walking facilities. Tracing the shorefront, a long walkway, which has recently been built, is simply perfect to walk your dog. However, if you would like a more scenic walk, you can always take your dog down to the beach area to walk in the sand and/or swim.
HIGHLIGHT: Safe beach, located in a residential area. It is also social and your dog can get the chance to make some furry friends of their own.
Smith's Barcadere
Smith's Barcadere, or Smith's 'Cove', is one of the more private, out-of-sight beaches. This sandy cove is a really popular spot for snorkeling, sunbathing and barbecues. It is the perfect place to walk your dog, as it has unique drop-offs where dogs can swim freely while still being close to the shore. This is great if you have a pup who is just beginning to learn how to swim, or requires extra care.
HIGHLIGHT: Secluded, great for swimming, and very scenic.
Consuelo's Beach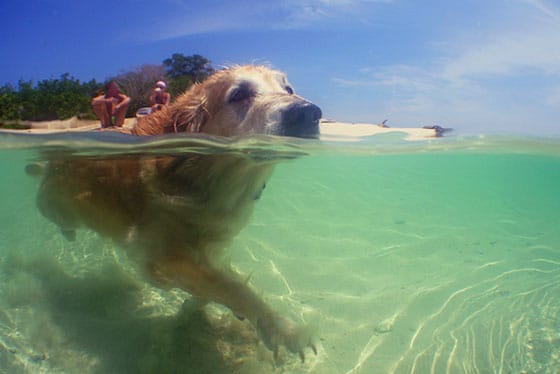 Consuelo's Beach is located right behind the South Sound Community Centre and is an amazing spot to walk your dog. Previously named 'South Sound Beach', Consuelo's was renamed to cement the legacy of Anna Consuelo Ebanks, a South Sound community activist and environmentalist. If you are looking for a nice beach to walk your dog, this sandy spot is definitely the place to try.
HIGHLIGHT: Very quiet and scenic, not too busy for most of the week.