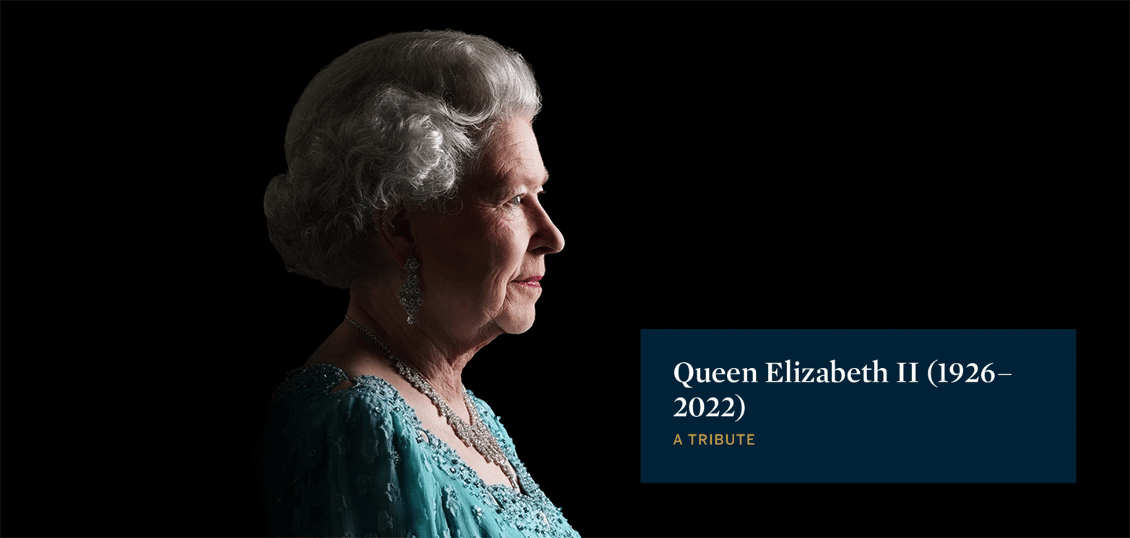 Sotheby's is immensely sad to hear of the passing of Queen Elizabeth II. For seven decades, a period celebrated so joyously during this year's Platinum Jubilee, the Queen has been a beacon of stability, decency and hope, not just for the people of Britain but also for citizens of many nations across the globe.
In the field of the arts, the Queen has been both a subject beloved of her subjects and a Royal patron valued beyond measure by both institutions and artists. As a loyal custodian of the Royal Collection, the Queen exhibited an exceptional eye for fine works of art and proudly maintained the Royal Family's tradition of sharing its cultural treasures with the world. The many artistic charities to have benefited from her altruism and patronage have included The Art Fund, the Royal Society of Portrait Painters and the Royal Academy of Arts.
She has been a constant inspiration to generations of painters, sculptors and photographers, sitting in the early years of her reign for figures ranging from Pietro Annigoni, whose masterful series of oil paintings captured the splendour of royal regalia, to Cecil Beaton, whose photographic portrayals shimmered with an almost Hollywood glamour. Later there were remarkable, stylised portraits by artists such as Lucian Freud, Justin Mortimer, Chris Levine and Oluwole Omofemi. What has been constant, however, is how these disparate artists all recalled how they were drawn to the Queen's innate warmth as much as her sense of majesty.
POSTED WITH PERMISSION. COPYRIGHT SOTHEBY'S. Click to read original article.