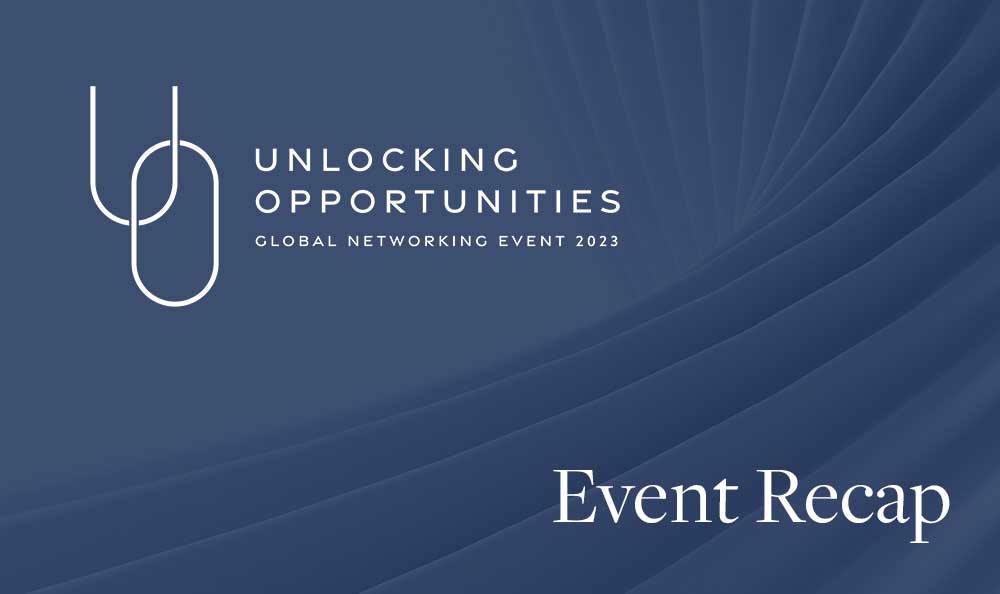 The recent General Networking Event at the Wynn in Las Vegas brought together 3,000 attendees from Sotheby's International Realty offices across the globe. The main event speakers included Indra Nooyi, the former CEO of PepsiCo, and Will Guidara, a well-known restaurateur, hospitality expert, and former owner of Eleven Madison Park restaurant in New York.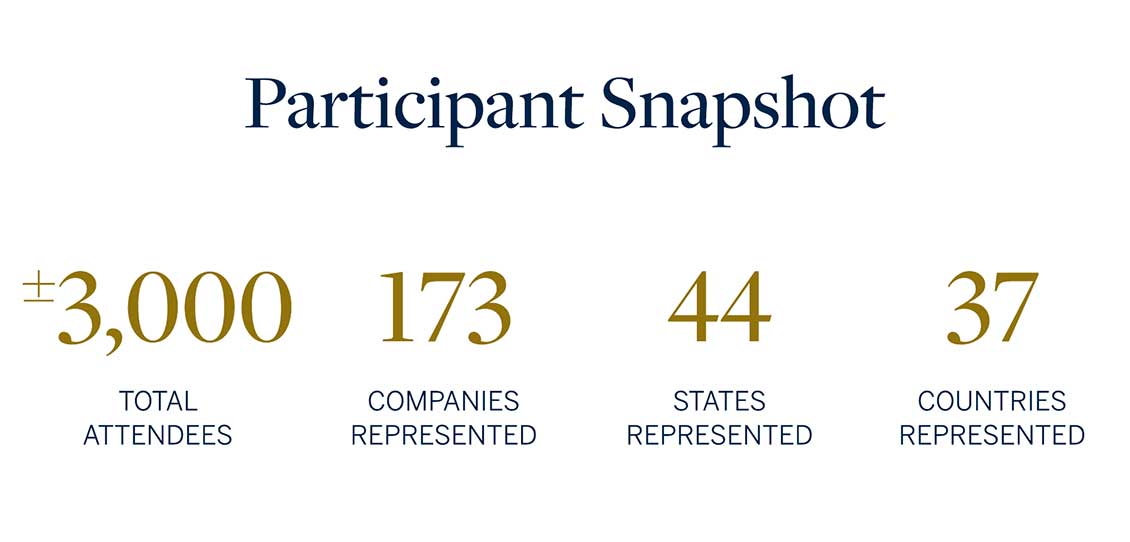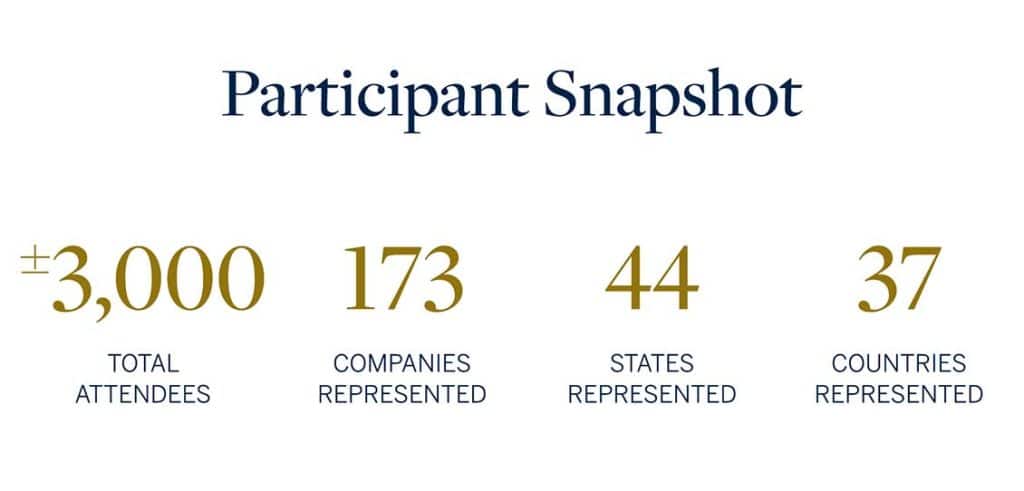 A Platform for Global Connections
Sotheby's International Realty is widely regarded as the leading brand in luxury real estate. They stand out due to their high standards, exceptional service, and impressive collection of remarkable properties for sale across the world. The event provided Cayman Islands Sotheby's International Realty's team with a unique opportunity to establish connections, share ideas, and discover new techniques. By attending the event, the company displayed its dedication to delivering outstanding service and meeting the needs of its high-end clientele.
"The Sotheby's International Realty GNE demonstrated the power of collaboration, reinforcing the strength of our global brand and network, and reaffirming our position as leaders within the luxury real estate market. It's always such a fun-filled and exciting event and the format encourages attendees to build connections with other agents and offices, exchange ideas, and explore innovative strategies. The knowledge and insights we have gained from this gathering will elevate our services and allow us to provide even greater value to our clients." said Sheena Conolly.
Indra Nooyi: An Inspiring Presence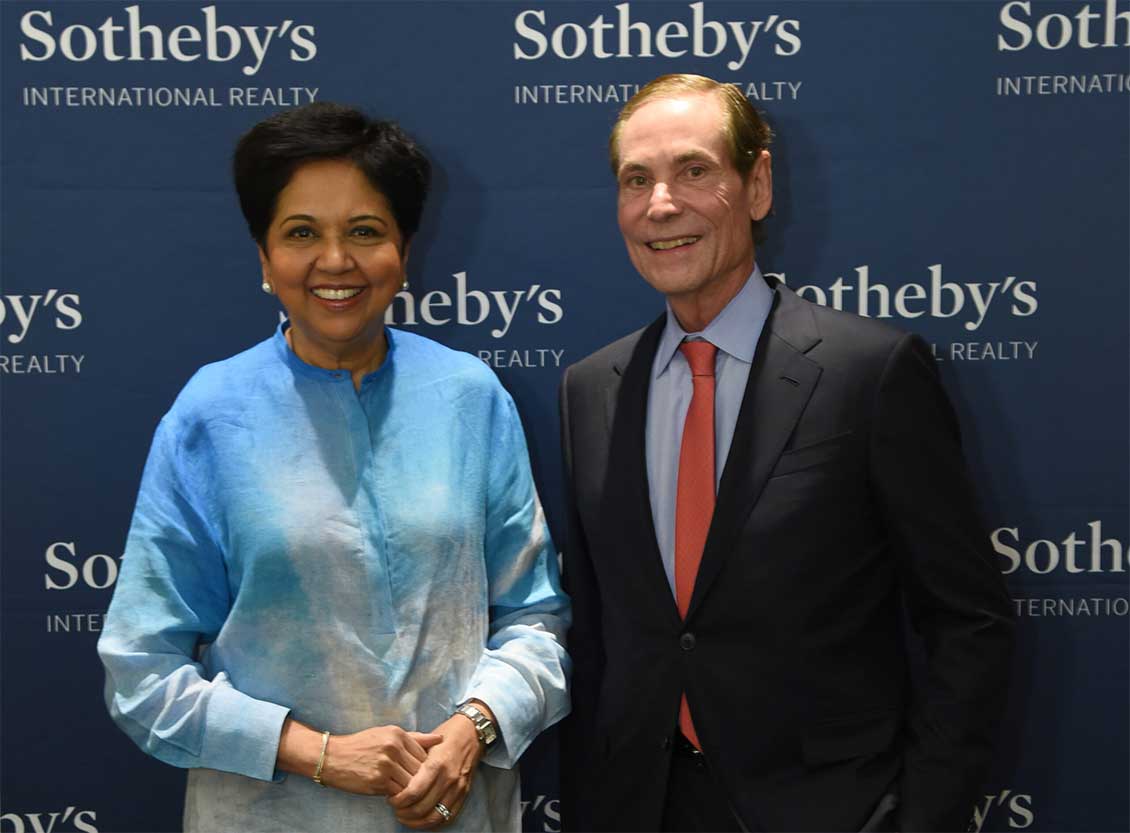 Indra Nooyi, a trailblazing businesswoman and former CEO of PepsiCo, graced the event with her presence. Her remarkable journey from humble beginnings in India to becoming one of the most influential women in the corporate world has inspired countless individuals. Nooyi's insights into leadership, innovation, and global business strategies were invaluable to attendees. Her presence at the event created an atmosphere of inspiration and encouraged participants to think outside the box and push the boundaries of success.
Will Guidara: Elevating the Art of Hospitality
Will Guidara, a world-renowned restaurateur and a master of hospitality brought his expertise to the General Networking Event. Known for his exceptional attention to detail and commitment to creating unforgettable experiences, Guidara's presence was highly anticipated. His insights into the art of hospitality and creating immersive environments resonated with the audience. Guidara emphasised the importance of personalised service and understanding clients' needs; this message aligned perfectly with Sotheby's International Realty's core values.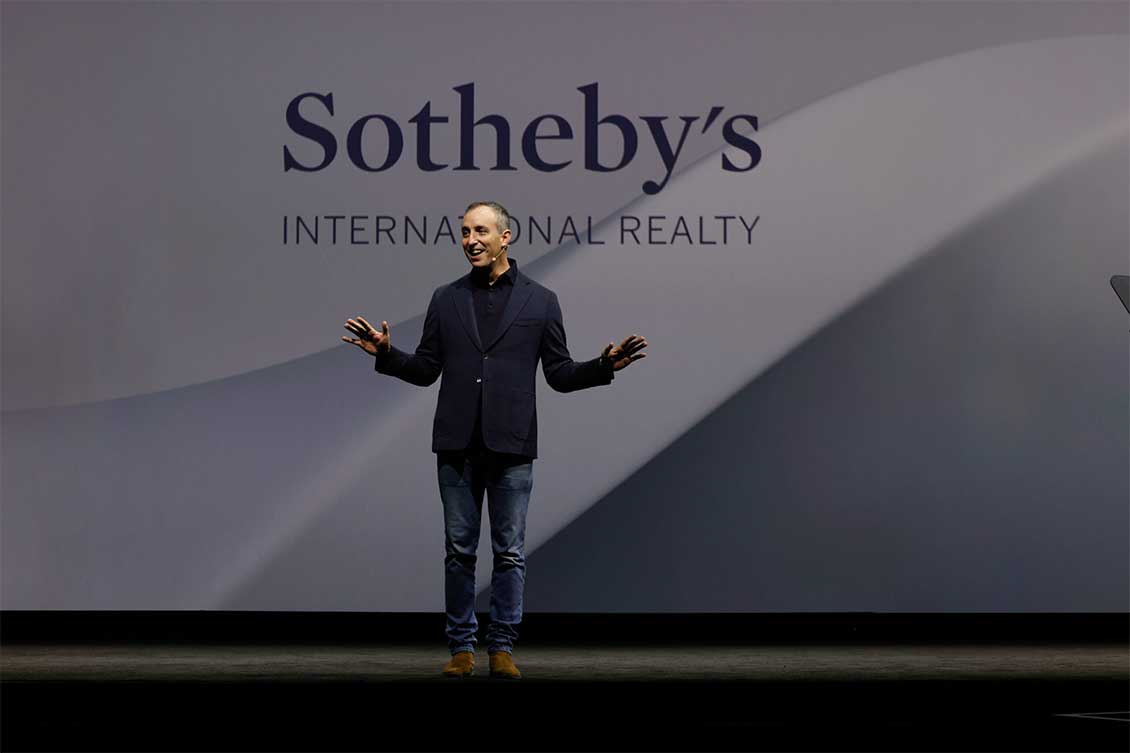 International Business of Real Estate and Sheena Conolly
Sheena Conolly, Broker and CEO of Cayman Islands Sotheby's International Realty, captivated audiences with her expertise and insights at the International Business of Real Estate breakout session.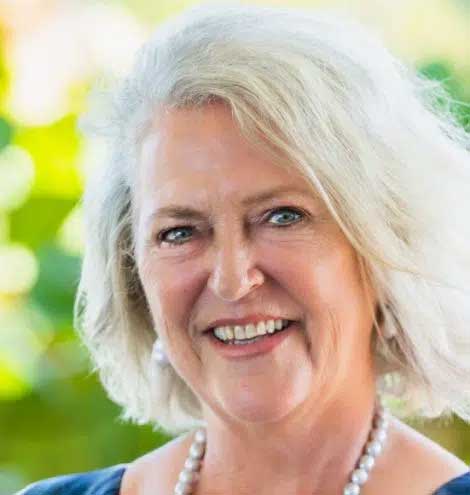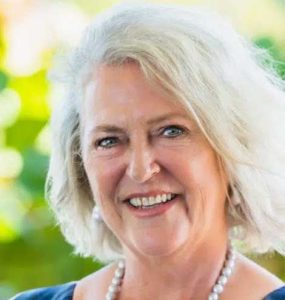 "I had the privilege of being a panelist at the International Business of Real Estate breakout session. The panel also included Yukiko Takano, Diletta Giorgolo, Jacques Menahem and Ilze Mazurenko. It was a fantastic opportunity to discuss international business and exchange ideas with a group of market leaders from around the world. The Sotheby's brand has many talented individuals with unique perspectives and strategies that we can use to benefit the real estate market in the Cayman Islands," she said.
As part of the breakout session, Conolly delved into the complexities of international real estate transactions, sharing her insights on navigating cross-border investments, understanding regulatory frameworks, and identifying emerging trends in key markets. Her extensive experience in the luxury real estate sector lent an invaluable perspective to the discussion.
"When it comes to international real estate the key to success is to utilise the Sotheby's global referral network to your advantage, establish strong relationships with international clients, and offer personalised experiences that meet their unique needs and aspirations," explained Sheena.
Creating Connections for Future Collaborations
The relationships formed during the GNE are essential for opening doors to future potential collaborations and partnerships. Cayman Islands Sotheby's International Realty strengthened their relationships with agents and brokers from the Caribbean, North America, Canada, and further afield global markets. These connections will be pivotal in expanding their network and exploring new opportunities in the ever-evolving luxury real estate landscape.
Nothing Compares to What's Next
Brad Nelson, Chief Marketing Officer for Sotheby's International Realty Affiliates, previewed the new brand Marketing Campaign title "Nothing Compares to What's Next". This campaign complements the Nothing Compares campaign, focusing on clients' aspirations for their future lifestyles, homes, and experiences.
It was also revealed that the next Global Networking Event will take place next year in Nashville, Tennessee, from 8-10 September 2024.