Of all the rooms in a home, the bedroom is the space that should offer the most peace. There's no greater luxury than retiring to one's own oasis at the end of the day, with a bed that beckons and a serene atmosphere that encourages relaxation. These five soothing bedrooms exude the ultimate inspiration for restfulness.
Picture Perfect Views, Royal Bluff, Grand Cayman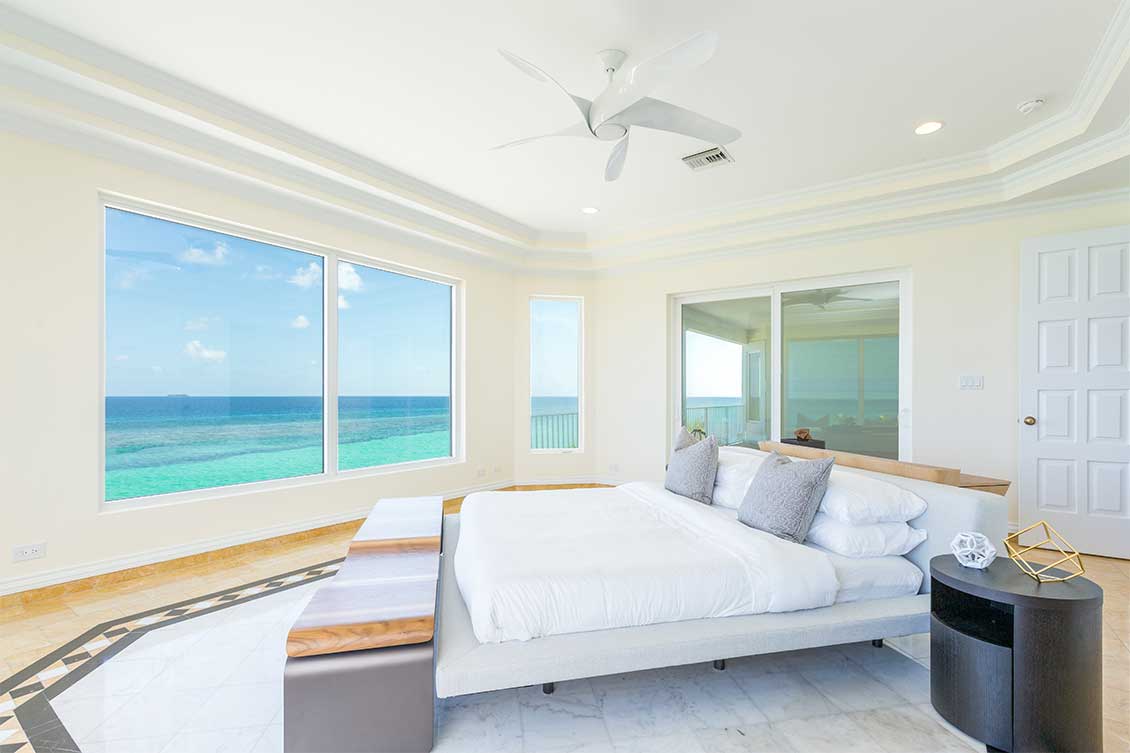 This amazing bedroom has been designed to make the most of the picture perfect views. It's neutral colour palette, sleek furniture and perfectly positioned bed allows you into take in the breaktaking Caribbean sea views from the large frame windows. The decorative inlaid floor adds a touch of style, without detracting from the magnificent ocean vistas.
Smart Home with Oceanfront Views, Manhattan Beach, California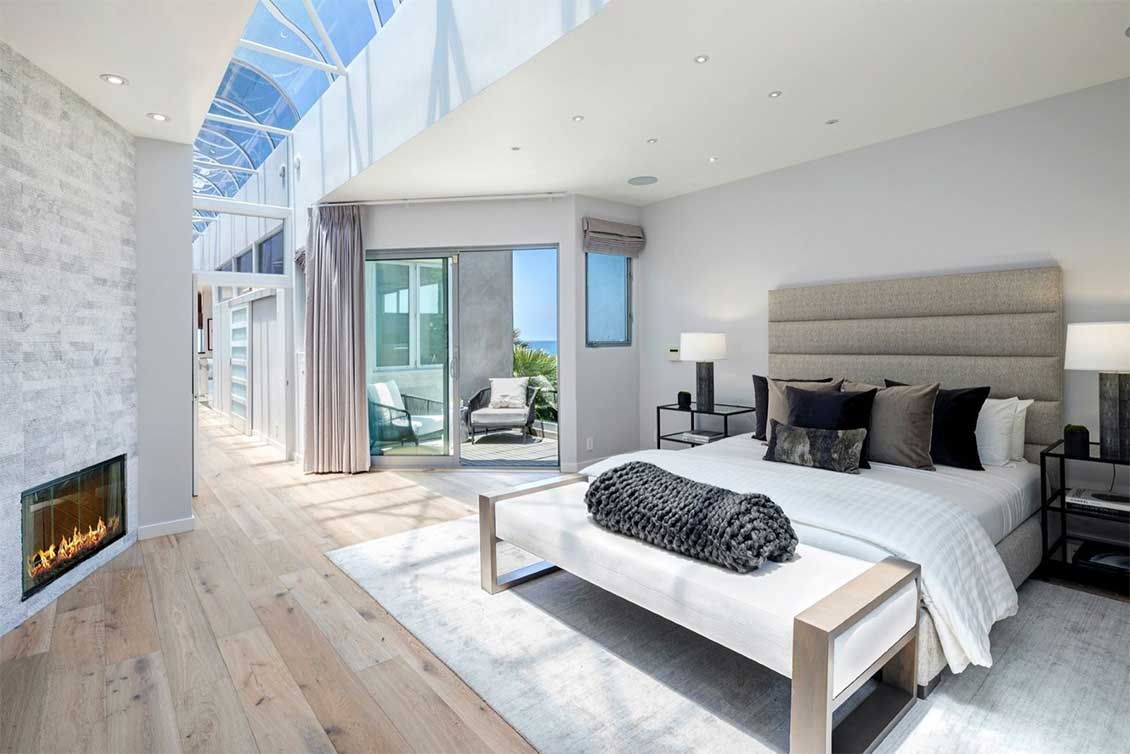 With its neutral color palette, high ceilings, sleek fireplace, and minimalist decor, this southern Californian bedroom exemplifies contemporary living. With plenty of ways to let in natural light during the day, smart control blinds and curtains ensure a deep sleep when night falls. In the morning, enjoy coffee and sunshine on the ensuite balcony while taking in coastline views. In addition to a stellar bedroom, this 2,740-square-foot Manhattan Beach Strand home has contemporary finishes throughout—including French white oak floors and Thermador appliances—and smart technology systems that make living here as easy as the views are spectacular.
Skyline Views, Dubai, United Arab Emirates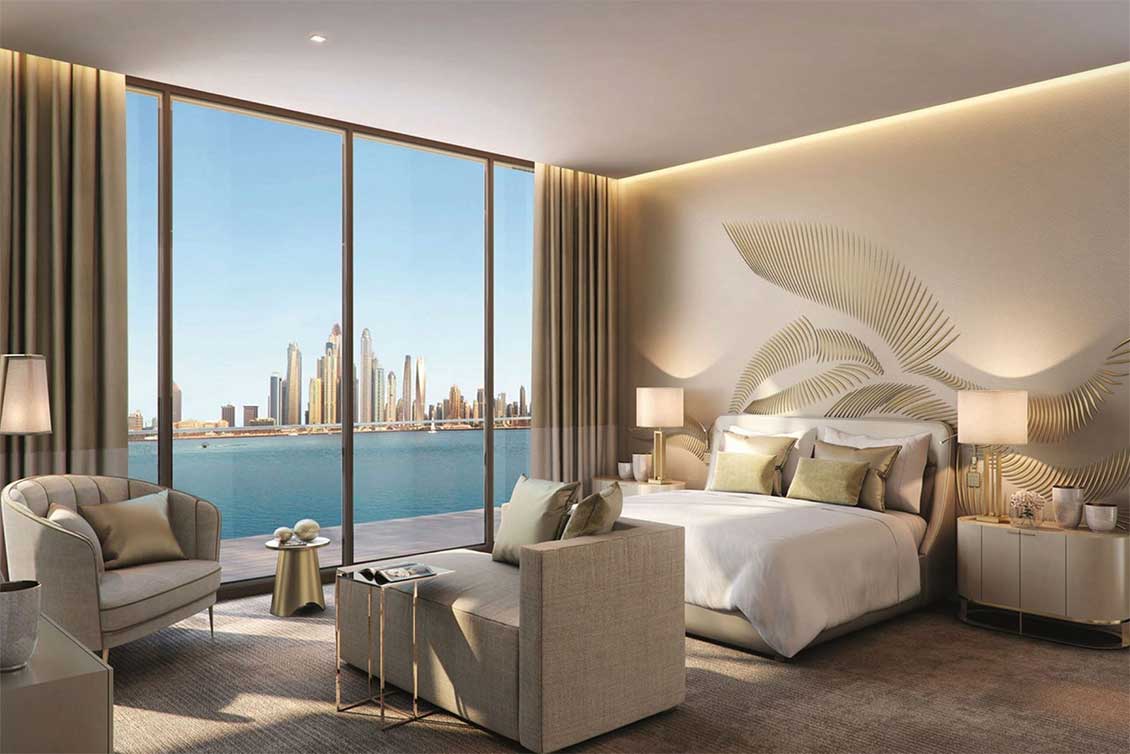 A nightly bedtime routine is elevated with the backdrop of a glittering metropolis skyline in this three-bedroom, three-bathroom luxury apartment on Palm Jumeirah in Dubai. Every detail has been considered in the bedroom, including ambient lighting to create a restful mood and elegant curtains to optimize sleep quality. The primary bedroom also has its own ensuite bathroom, dressing room, balcony, and study. From the Gaggenau appliances in the kitchen, to the building amenities that include a pool, gym, and concierge services, this is resort-style living at its finest.
Beautiful Mediterranean Villa, Alonissos, Greece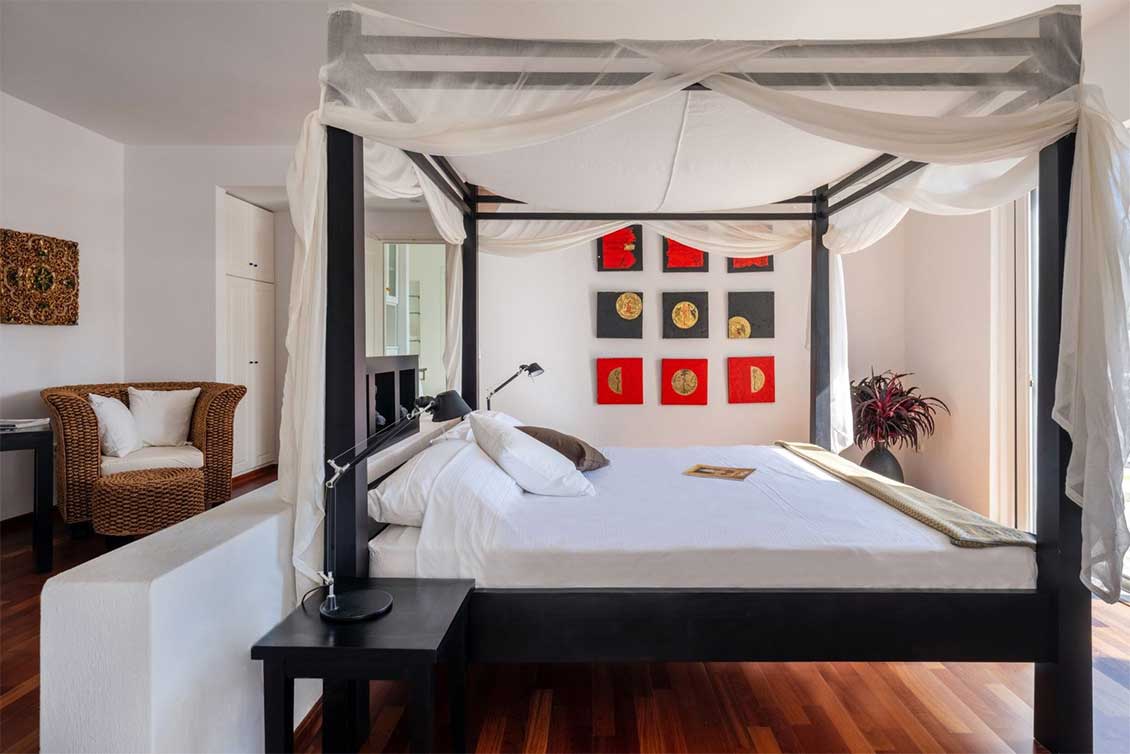 Sleep peacefully and comfortably each night in this stately four-poster bed with whimsical netting in this sophisticated Grecian villa. During the day, relish exceptional Aegean Sea views from the home's hilltop vantage, or head down to the bay to swim in the turquoise waters. With seven bedrooms and full bathrooms, an on-site gym and a sauna, an outdoor pool, and several balconies and terraces for soaking up the Mediterranean sun, the entire property encourages leisure—and the reward is a refreshing night's sleep.
Luxurious Mountainview Estate, Chattanooga, Tennessee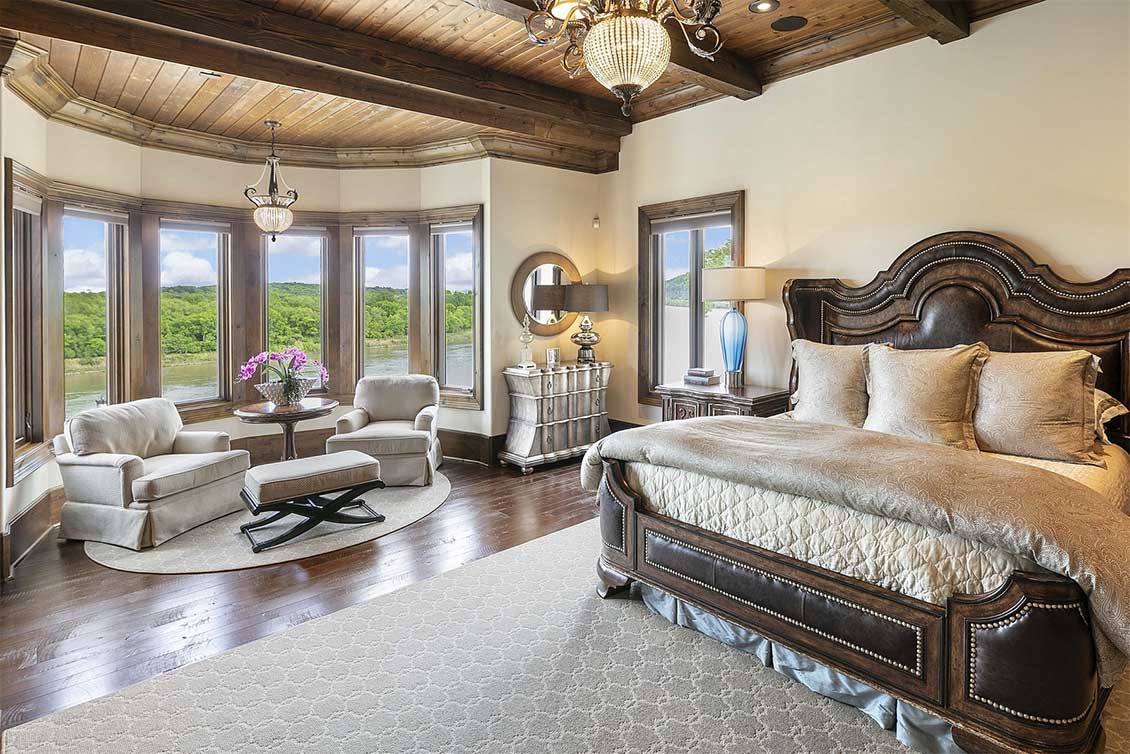 While the idyllic Tennessee River views this Southern premier property has to offer are a sight to behold, the house's interior is equally magnificent. Situated on over 26 acres, quality workmanship and natural wood and stone finishes are evident at every turn, including in the seven bedrooms. Take the spacious primary bedroom, for instance: the soft color scheme instantly provides a soothing setting, and the grand hotel-style bed is a plush haven. And with the fireplace and cozy sitting area, winding down for the evening is easy.
POSTED WITH PERMISSION. COPYRIGHT SOTHEBY'S. Click to read original article.