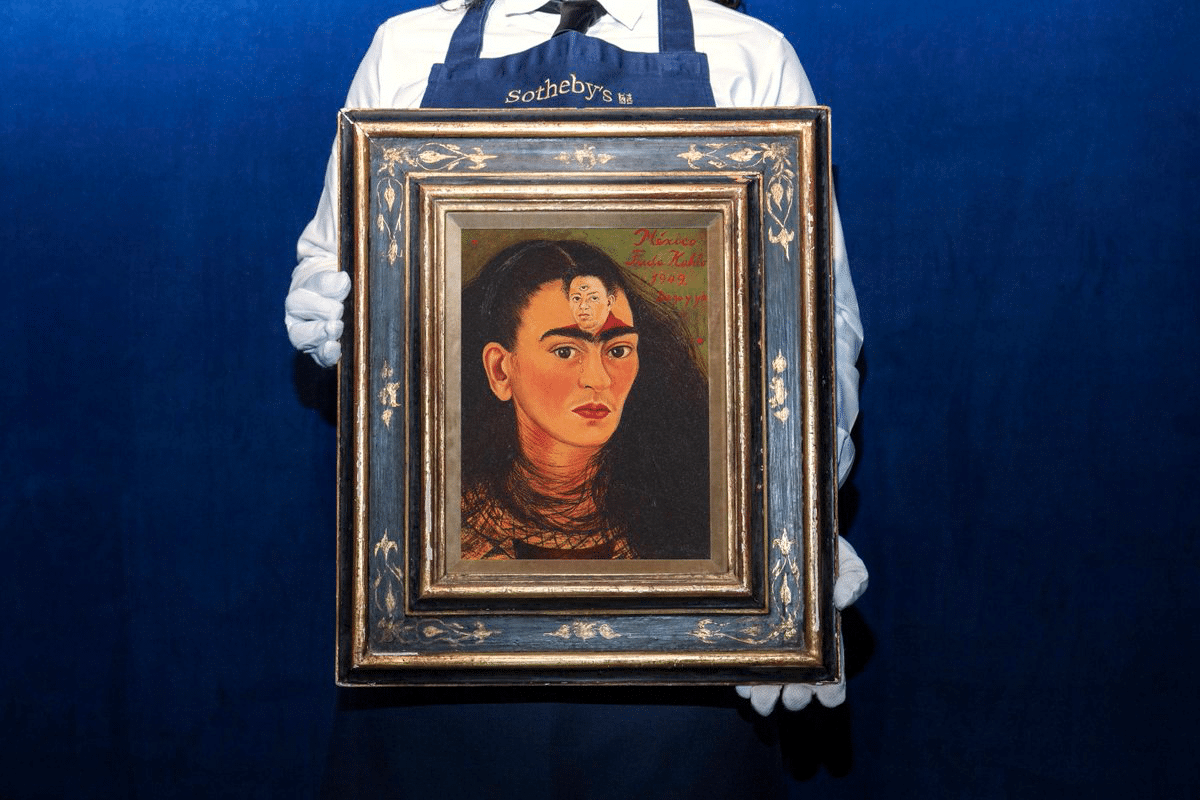 Mexican painter Kahlo's self-portrait, held in a private collection for 30 years, was sold at Sotheby's in New York on Tuesday, November 16, 2021, for a record-breaking $34.9 million.
The oil painting Diego y yo (1949) was completed just five years before the artist's death in 1954 and is one of Kahlo's final self-portraits. The work offers an intimate insight into her turbulent marriage with the Mexican muralist Diego Rivera. Riveria is portrayed in the painting above Kahlo's weeping eyes.
The sale of Diego y yo is a new artist record for Kahlo and has become the most expensive work ever sold at auction by a Latin American artist.
Frida Kahlo is frequently referred to as one of the most famous artists in the world.