THE GLOBALLY LAUDED CHEF SHARES THE COOKBOOKS THAT CONTINUE TO INSPIRE HIM
To gourmands around the world, Éric Ripert needs no introduction. His renowned New York City institution Le Bernardin is one of the America's  most decorated restaurants. Closer to home, we can sample Eric's dishes at Blue by Eric Ripert, the Caribbean's only AAA Five Diamond restaurant located at The Ritz-Carlton Grand Cayman.
While Ripert may be known for applying his vision to the finest fresh seafood, he has been trumpeting the virtues of plant-based dining with the release of his latest cookbook, 2021's Vegetable Simple.
"What I cook at home is very different from what I cook at the restaurant," Ripert says. "With this book, I didn't want to be preachy or judgmental. But eating vegetables makes you feel good and light, and has health benefits."In recent years, Ripert, 56, has become more interested in the effects his influence has on climate change. "Good practices of cultivating land and organic farming are important," he explains. "I still eat meat. But I wanted to give alternatives."
In Vegetable Simple, recipes for dishes such as Mushroom Bolognese and Fava Bean and Mint Salad are straightforward, without complex steps or ingredients.
"I think a lot of people are inspired by something new. Ten years ago everyone was excited about bacon and pork belly…now it's trendy to eat vegetables," Ripert explains. "People are discovering that vegetables connect you to the season, they're nutritional and delicious. It's a way to be very much in the present."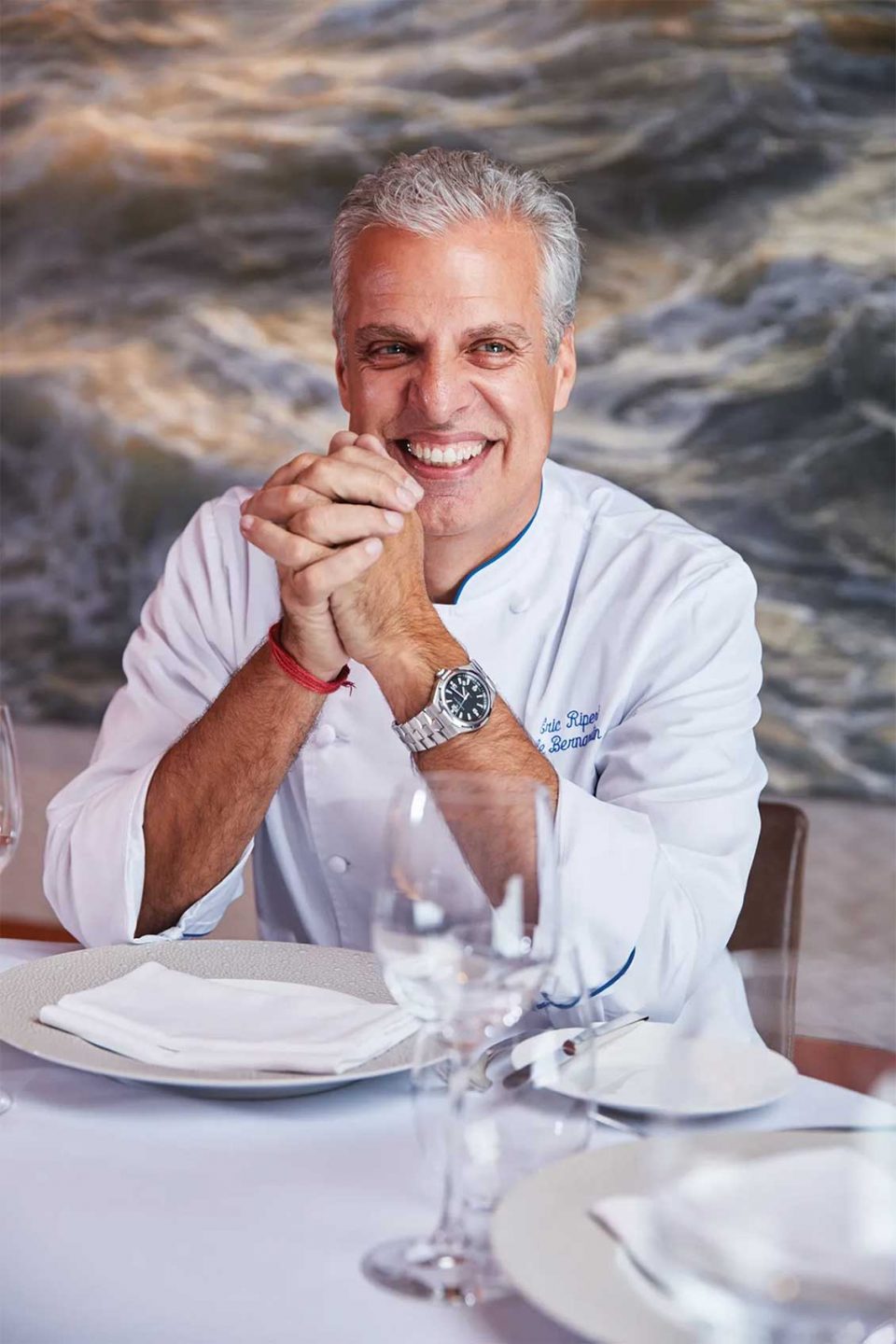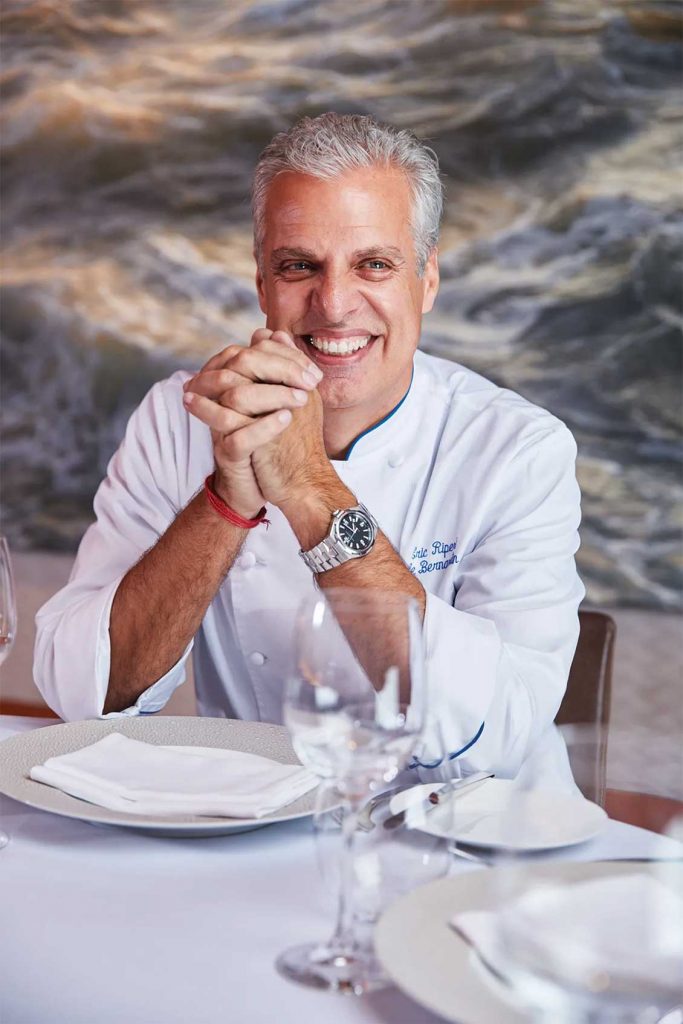 Below, the cookbooks Ripert turns to for culinary inspiration.
LA CUISINE DU MARCHÉ BY PAUL BOCUSE
"When I was a kid, I was very inspired by that book—it's why I became a chef, probably because I was reading that book more than I was studying in school! It was a bestseller worldwide; it's a very inspiring cookbook. Even though it's a product of the 1970s, it's still very relevant today, as it demystifies a lot of classic recipes. If you want to make a soufflé and succeed, open this book."
MA CUISINE POUR VOUS: LES RECETTES ORIGINALES BY JOËL ROBUCHON
"I love that book because I worked for Joël Robuchon, and at the time I thought it was revolutionary. His recipes and his cooking were absolutely amazing and new. He was basically demystifying three-star Michelin cooking for the home cook. He was really loyal to the recipes that were served at his restaurants, but making things approachable for the home cook. Also, my copy is autographed by him, saying to me that he believed that I would do well, so it's a very sentimental book."
BASICS: THE FOUNDATIONS OF MODERN COOKING BY FILIP VERHEYDEN
"It's very tiny—you can carry it everywhere. It has very cool pictures and simple recipes of ultrabasic items. You can learn how to make a vinaigrette, mayonnaise, garnishes, et cetera. All the techniques you need are in there. Actually, this book inspired me to do Vegetable Simple the way I did it, without chapters or structure, just a collection of different techniques that inspire the reader to cook."
COOKING WITH THE SEASONS BY JEAN-LOUIS PALLADIN
"Jean-Louis Palladin was my first chef in Washington, D.C.—he was one of the first celebrated French chefs in the country. He created this absolutely magnificent book with pictures that were shot in the late 1980s, documenting his cooking which was inspired by the Southwest of France. This book hasn't aged at all! It's one of the most gorgeous books I have ever seen—just flipping the pages, the visuals are striking."
THE FRENCH LAUNDRY COOKBOOK BY THOMAS KELLER
"This book is absolutely beautiful, with pictures that pay homage to the beauty and bounty of California. It was very inspiring for myself and the rest of the industry. I think he broke the mold by creating an object that's a coffee table book but at the same time has recipes that are very inspiring and motivate the reader to cook."
ELBULLI 2005-2011 BY FERRAN ADRIÀ
"Ferran Adrià basically documented everything he created from day one. He created a new style of cooking—very controversial, but very interesting. Today, a lot of the techniques that he invented are used by cooks in a more traditional way. He allowed us to cook and to introduce full flavors with a lot of lightness and no butter."
POSTED WITH PERMISSION. COPYRIGHT SOTHEBY'S. Click to read original article.