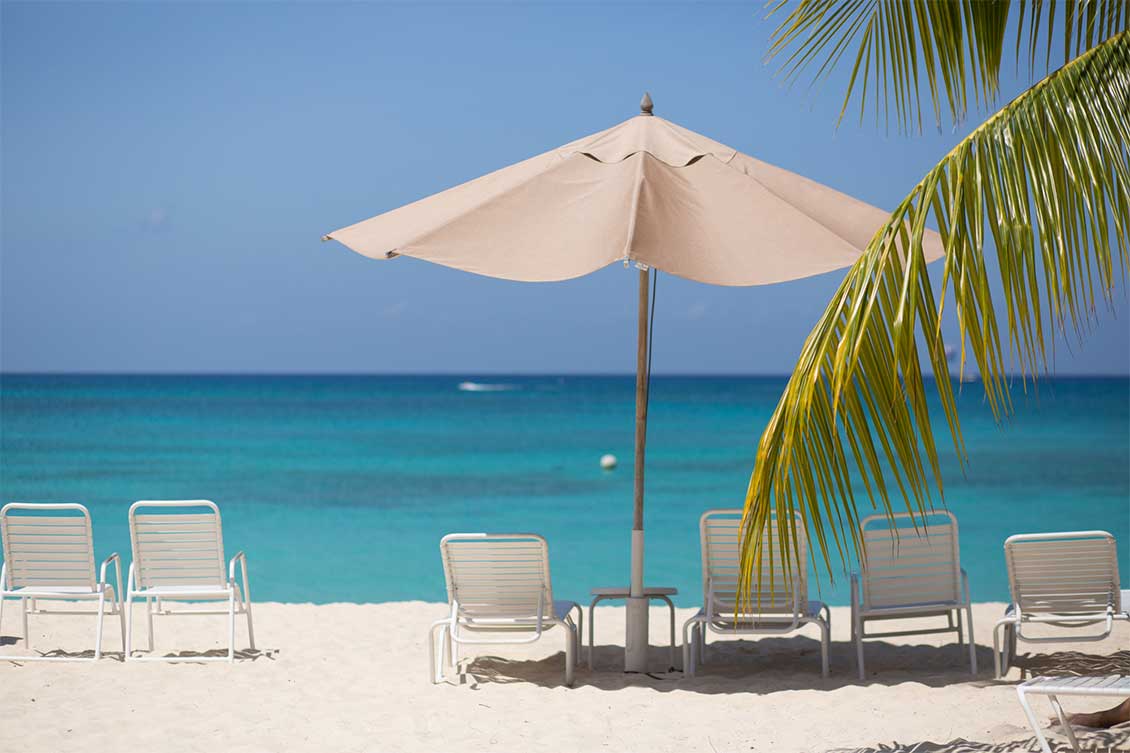 Grand Cayman, the largest island of the Cayman Islands, is known for its stunning beaches, and it's considered one of the best destinations in the world for luxury living. Among its well-known spots to revere, Seven Mile Beach stands out as the ultimate beachfront address, providing residents with a year-round vacation vibe.
Seven Mile Beach truly is an incredible location, one which offers the perfect combination of pristine powdery white sand beaches, vibrant coral reefs, and the bluest of blue waters.
Although the white sand and clear waters surrounding Seven Mile Beach attract tourists and locals, there is more to this neighbourhood than meets the eye. Seven Mile Beach is also Cayman's most coveted residential area. Let's delve into why residents love calling Seven Mile Beach home.
Award-winning Seven Mile Beach
With its warm turquoise coloured waters, Seven Mile is the perfect spot for swimming,  snorkeling, and breathtaking sunsets, making it an irresistible destination. There's no surprise it's regularly named as one of the best beaches in the world by TripAdvisor, Travel + Leisure, and Condé Nast Traveler to name a few.
In fact, the Cayman Islands (one of 7000 Caribbean islands), is ranked number 11th for most beautiful Caribbean Island, according to Travel + Leisure's, Patricia Doherty.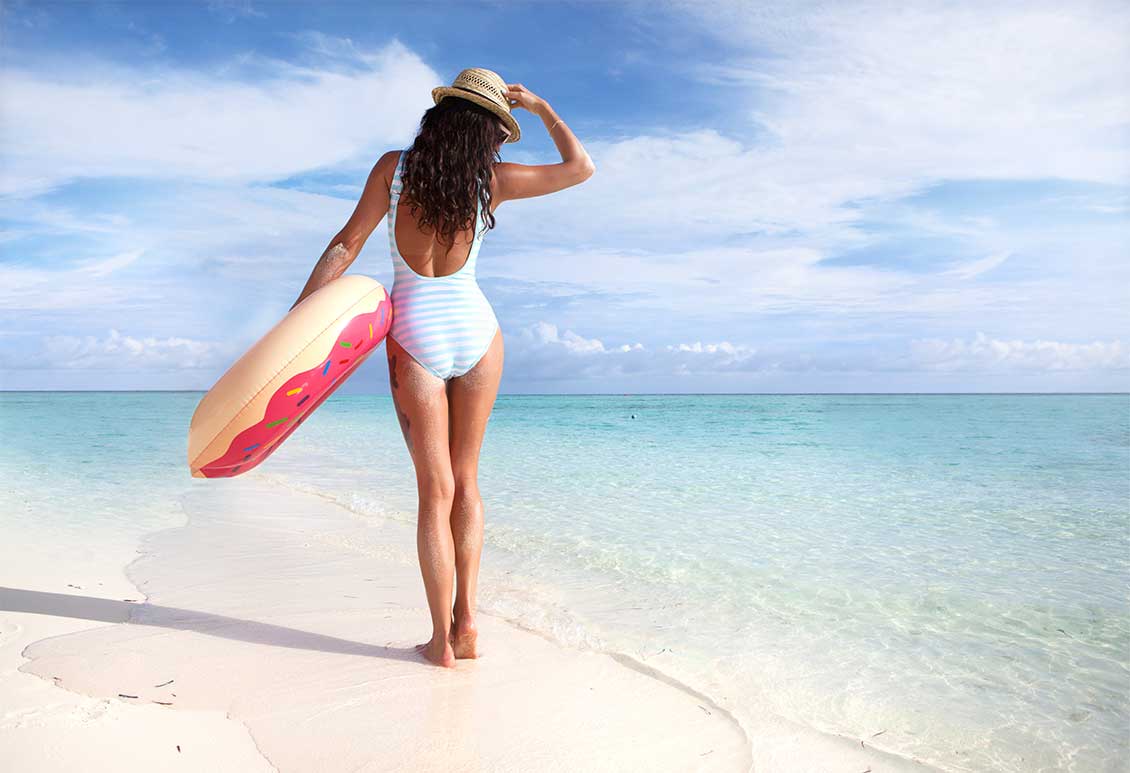 The Seven Mile Beach lifestyle
Living on Seven Mile Beach in Grand Cayman guarantees a luxurious lifestyle. It's more than just a picturesque stretch of coastline; Seven Mile Beach offers a distinct lifestyle. Living on Seven Mile Beach means embracing an atmosphere of luxury and leisure, where stunning natural beauty is complemented by world-class amenities, exceptional dining experiences, and a vibrant social scene.The warm and sunny weather all year round makes outdoor activities and beach-going a daily part of life. With a variety of spas and yoga studios, residents can indulge in a truly pampered experience. Whether relaxing in the sun or exploring the vibrant local culture, living on Seven Mile Beach is a dream come true.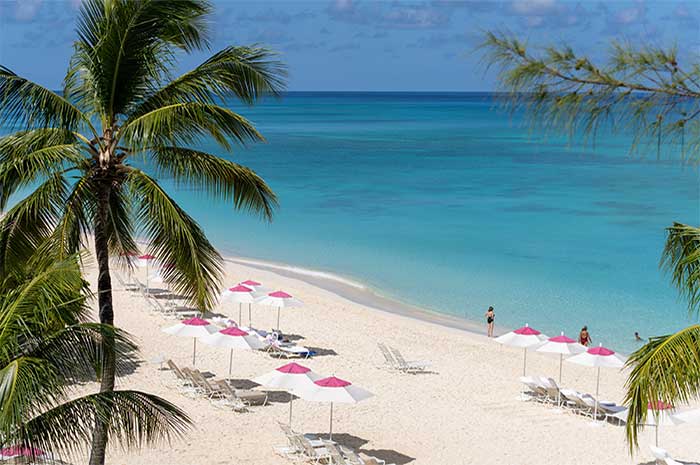 Seven Mile Beach luxury accommodation
Grand Cayman has some of the most luxurious accommodations in the world – from private beach villas with infinity pools overlooking calm blue waters to exclusive condominium complexes that offer personalised concierge services from spa treatments to gourmet dining experiences. You'll never want to leave!
Things to do on Seven Mile Beach
Seven Mile Beach in Grand Cayman offers a variety of activities and things to do. The magnificent beachfront makes it a popular destination for swimming, sunbathing, and water sports such as parasailing, snorkelling, and paddleboarding. Yoga classes and spas are available for those interested in a more relaxing experience. For entertainment, Camana Bay offers movie theaters and shopping. Fishing is also popular, with many charters offering deep-sea fishing trips. Additionally, you can rent jet skis for an exciting adventure on the water.
While there are many ways to enjoy Seven Mile Beach, sometimes the most relaxing thing to do is simply nothing at all. Sink into a comfy lounge chair, feel the sand between your toes, bask in the warm sun, and let the hours slip by. It's a blissful way to spend a day.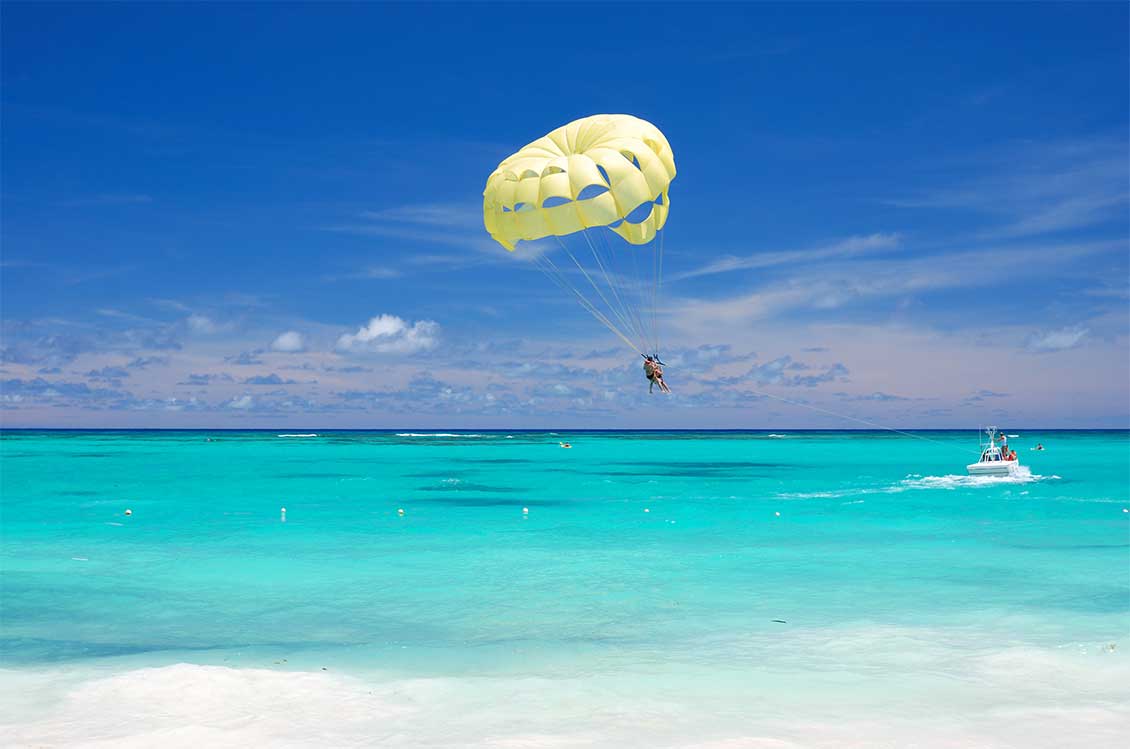 Spectacular views of Seven Mile Beach
Properties on Seven Mile Beach in Grand Cayman offer stunning views of the Caribbean Sea and surrounding scenery. There's nothing quite like waking up every morning and seeing an ocean view from your bedroom window! The long stretch of pristine white sand and crystal-clear turquoise water makes for breathtaking views from any property. Many properties offer spacious balconies or terraces overlooking the ocean, providing the perfect setting for sipping a tropical drink or simply relaxing and taking in the scenery.
First-class dining in Seven Mile Beach
The Seven Mile Beach area of Grand Cayman has a diverse selection of restaurants offering worldwide cuisine. Fine dining options include upscale menus featuring seafood, steak, and international dishes. There are also more casual dining options that serve local cuisine and fast food chains. Additionally, several beachfront bars and grills serve refreshing drinks and light bites. Whether you're in the mood for a romantic dinner, a family meal, or a quick bite on the go, Seven Mile Beach has a restaurant to suit your needs.
Cayman's tropical climate
The weather in Grand Cayman is ideal for beachfront living – warm and sunny all year round! The islands have a tropical climate, with year-round temperatures averaging around 80°F. With sunny skies, warm temperatures, and gentle trade winds, the climate in the Cayman Islands is perfect for outdoor activities, sunbathing, and enjoying all the beach has to offer.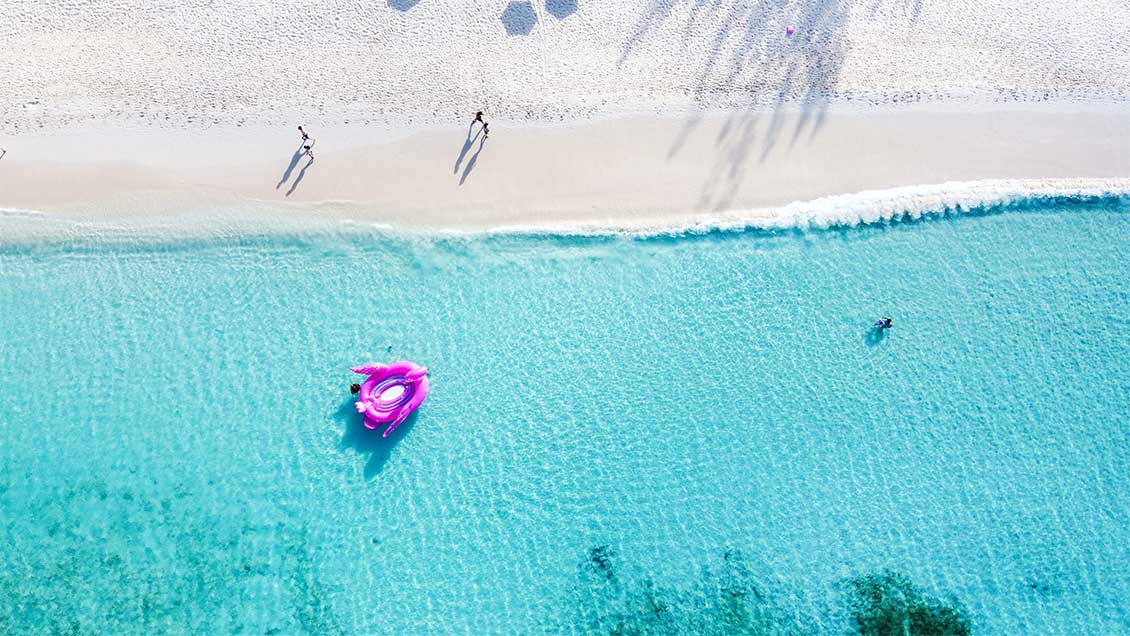 Searching for a Seven Mile Beach property?
If you're in search of upscale beachfront living in the Cayman Islands, Seven Mile Beach is the ultimate paradise. Start your search today, view all Seven Mile Beach properties.