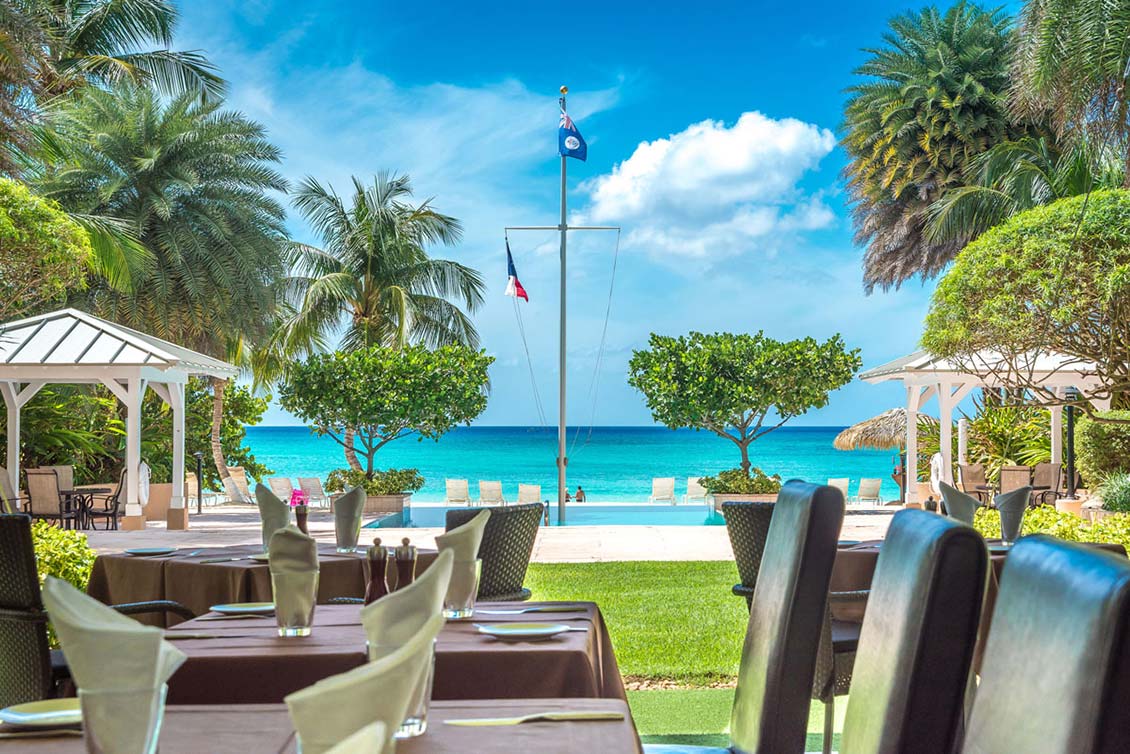 Traditionally a day in which all stores and businesses are closed, Sunday in the Cayman Islands is a time for gathering family and friends and enjoying the many culinary options on offer along the seaside. Cayman Sunday brunches are well-known for their free-flowing prosecco and champagne, their colourful selections of flavours, and their welcoming social ambience––a feature that guests look forward to all week long. Whether you're in search of a family friendly event, a girl's day out, or a romantic weekend experience, Sunday brunch is an afternoon event that's not to be missed.
Here are a few of our favourite brunch places in and around Grand Cayman, each of which is perfect for enjoying on holiday or for hosting a family outing, special event, or a simple impromptu gathering with friends.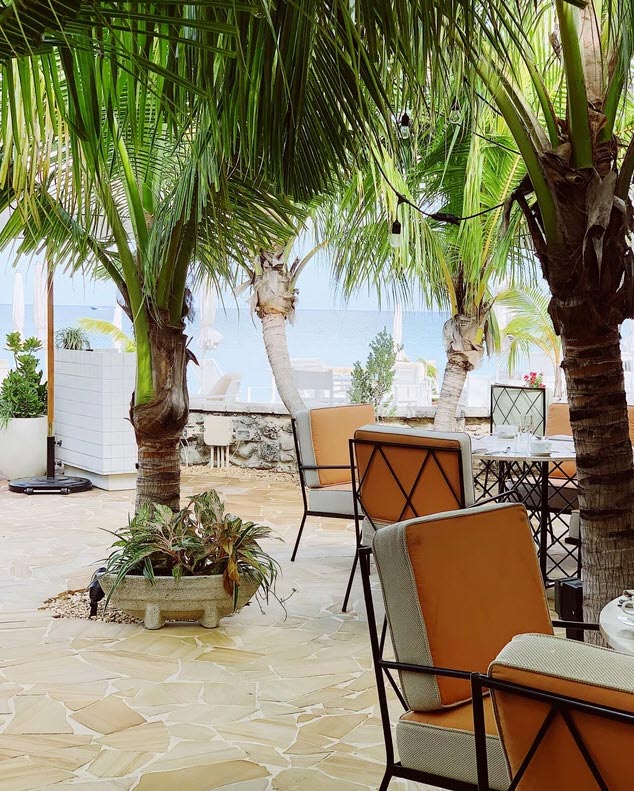 Tillie's at Palm Heights – A newer addition to the run of brunch locations along Seven Mile Beach, Tillie's has recently been forging a path for experiential dining and offering new culinary themes to support the promotion of multi-cultural cuisine. With white-table-cloth outdoor seating on the patio or in the sand (featuring trademark yellow umbrellas and lush tropical greenery), Tillie's brunch offers breakfast and waffle stations as well as endless bubbly, all served beside turquoise blue water with trendy musical entertainment to complement your social event.

The Ritz-Carlton, Grand Cayman – For a grand feast to enjoy with the entire family, you don't have to look any further than the Ritz-Carlton. The ballroom dining location is consistently filled with festive cheer and its lineup of breakfast favourites, raw bar options, and delectable desserts are designed to appeal to guests of all ages. Moët & Chandon is on regular offer for the adults, and the Ritz-Carlton service is second to none. In the days leading up to Christmas, families can also enjoy the hotel's 'Gingerbread Man Afternoon Tea': a tea-party-meets-holiday-luncheon, complete with a gingerbread man decorating station, finger sandwiches, pastries, and a global selection of herbal teas, appropriately accompanied by a steady stream of holiday music.
Ave at Kimpton-Seafire Resort and Spa – Air-conditioned views of Seven Mile Beach from Ave provide a gorgeous Caribbean backdrop to your brunch experience as you savour a wide selection of sushi and seafood and drop by the live action stations for time-honoured breakfast favourites (such omelettes, charcuterie spreads, etc.). A family-friendly location, Ave ensures the kids will find plenty to enjoy while the adults relish in craft cocktails and/or the crispy bubbles of a Spanish cava.
Luca at Caribbean Club – This brunch spot is a sophisticated location serving traditional Italian flavours with a side of global fusion. A long-time popular choice for discerning Sunday brunch-goers, Luca dazzles both indoor and outdoor diners with incredible views of Seven Mile Beach. The sumptuous selection of fresh seafood, carved meats, eggs, and pasta are beautifully complemented by the rich, dark wood panelling lining the walls of this contemporary restaurant.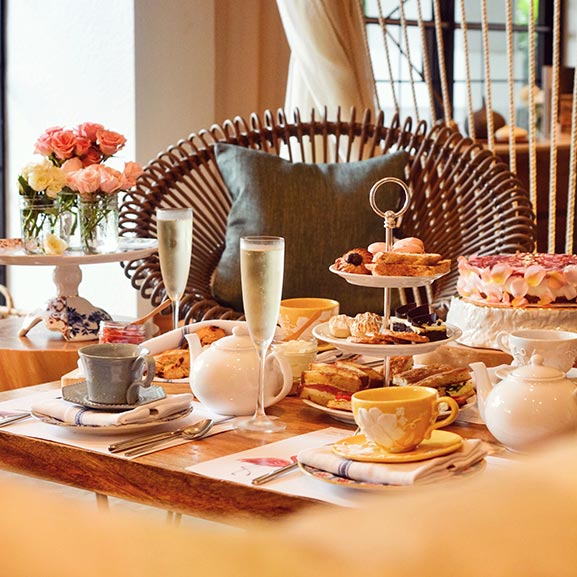 Anchor and Den at The Marriott – This eatery's 'Boulangerie Brunch' offers authentic, globally-inspired fare. A full raw bar, comprehensive carving station, and picture-perfect charcuterie selection all come together in a chic and social environment, leaving visitors with a fun and memorable culinary experience topped off by eclectic cocktails to satisfy the palate… and trendy music to liven up the atmosphere.
Agua at Camana Bay – Overlooking the marina at Camana Bay (with boats dotting the water and other Sunday brunch-goers coming and going along the boardwalk), Agua can be appreciated outside amid the speckled shade or indoors with its bright and aquatically-inspired contemporary coastal interior. Served family style, the menu consists of a mix of Peruvian, Caribbean, and Italian flavours. Basic wines and cocktails are included, but guests can also choose to upgrade to Agua's extensive collection of premium wines and spirits.
Grand Old House – Originally a plantation, Grand Old House maintains an intricate balance of historic Caymanian tradition and sophisticated island charm. Panoramic views from the seaside terrace will add extra cachet to your plates of international dishes with Caribbean fusion flair. In addition to its legendary 'Seafood Boat', its carving stations, and a vast selection of made-to-order eggs (vegetarian and vegan options available), the Grand Old House also boasts a robust collection of wines alongside their unique Bloody Mary and Cigar Bars.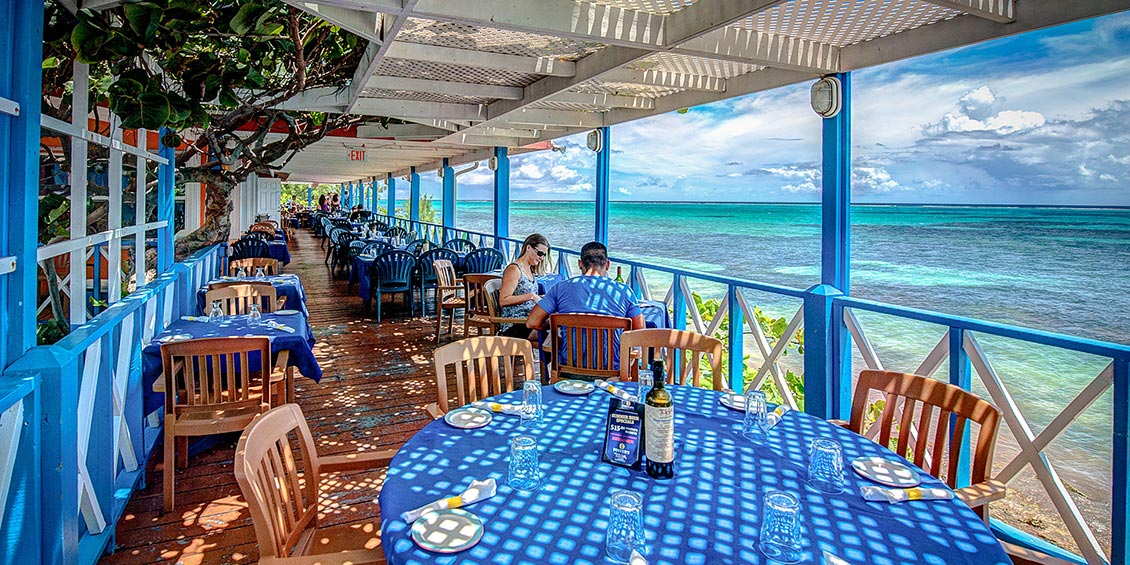 Tukka Restaurant and Bar – Head to the 'island side of Cayman' to partake in an Australian- and Caribbean-inspired brunch from Tukka's oceanfront deck. Barbeque and grilled options, fresh-caught seafood, salads, sides, and sushi can all be found at this East End brunch, and––for added local colour––the occasional tarpon will skim into the adjacent shallows for peek at families enjoying their meals. Views of the Wreck of the Ten Sails are also discernable off in the distance. Note: Bottomless bubbles flow freely here as well, but Tukka also provides a hearty selection of rums that are absolutely worth tasting.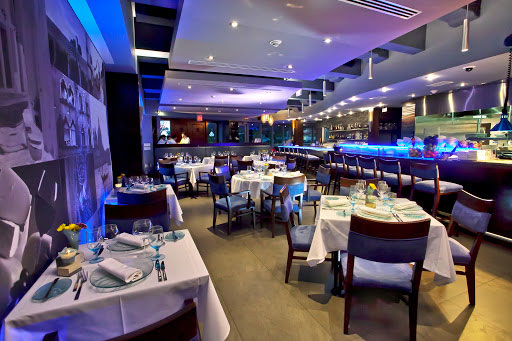 Blue Cilantro – This casually elegant restaurant is serving up Sunday brunch a la carte using fresh, seasonal selections to delight their guests. Beginning with traditional breakfast favourites such as made-to-serve Eggs Benedict, pancakes, and waffles, you'll soon be on to fresh and fragrant salads, quiches and sushi. Completing your exotic journey with oysters, crab claws and a selection of fine meats. Don't forget the sumptuous desserts and full array of wines also available (although, the bubbles do flow freely during brunch). The legend of Blue Cilantro brought two empires together many years ago and today it can also bring together friends and family over a delicious meal.