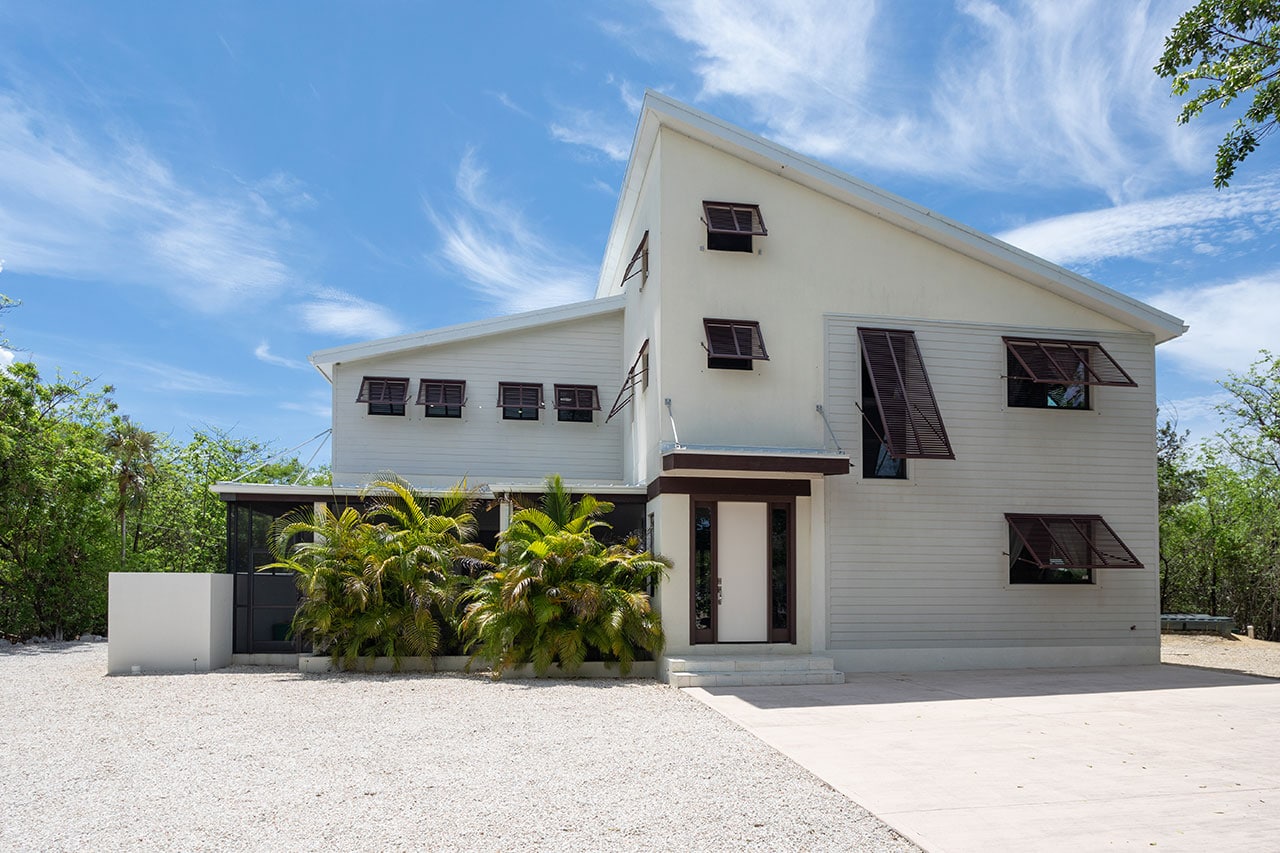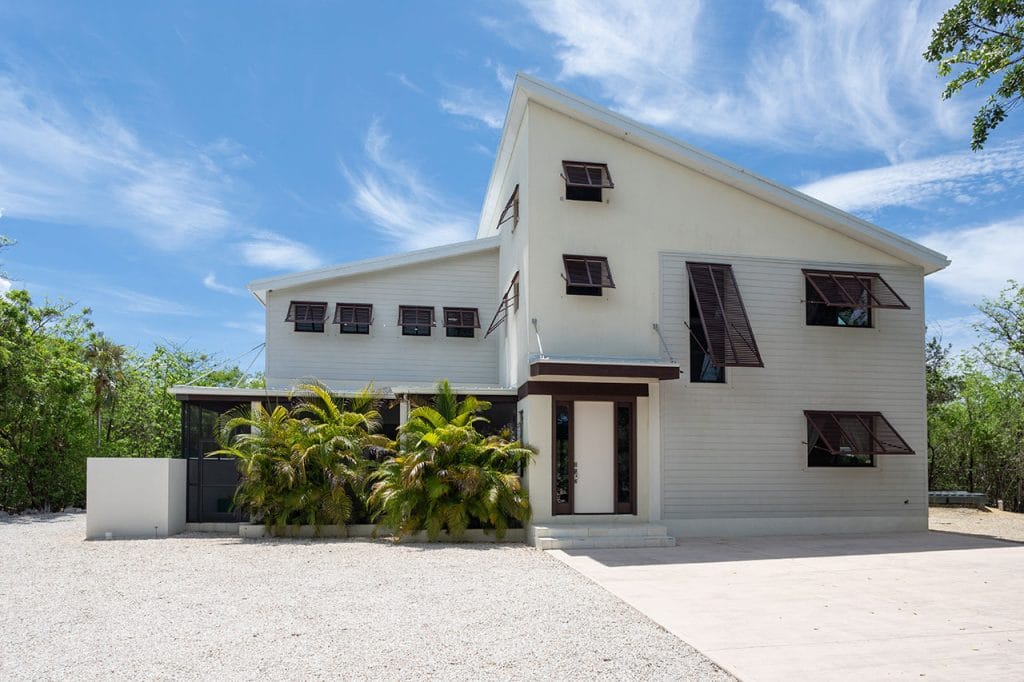 The best homes feel as if they are at one with their location; as if they are working with their surrounds rather than against it.
These are the homes that feel seamless, that capture the essence of a place. These are the homes that have been designed and built with great care and thought, that are set apart from the others.
Arcosanti, situated in Beach Bay, Savannah on Grand Cayman's southern edge, is that sort of home.
On the surface, it is understated yet elegant, its clean lines and flawless design in harmony with the lush tropical landscape.
However, there is much more than meets the eye to this beautiful property. It is practicality meets purpose.
Arcosanti, a name drawn from a town in Arizona that has been practicing sustainable living for more than 50 years, represents a revolution for home design and construction in the Cayman Islands.
Built in 2011, there is nothing cookie-cutter about it; every inch has been built to accommodate the local climate while taking great care to have minimal impact on the environment.
For the owners, one of whom has worked on climate change in the Cayman Islands, ensuring that the home was as sustainable as possible was the main priority when the process of creating Arcosanti began.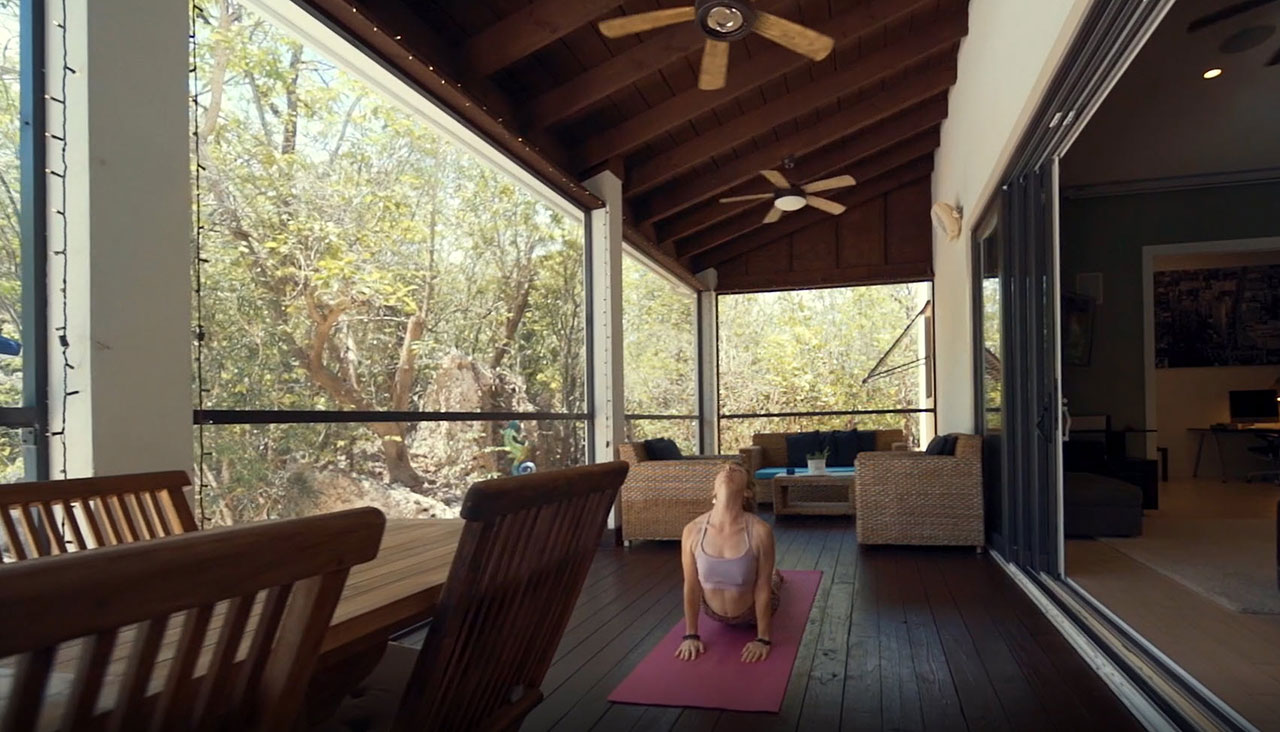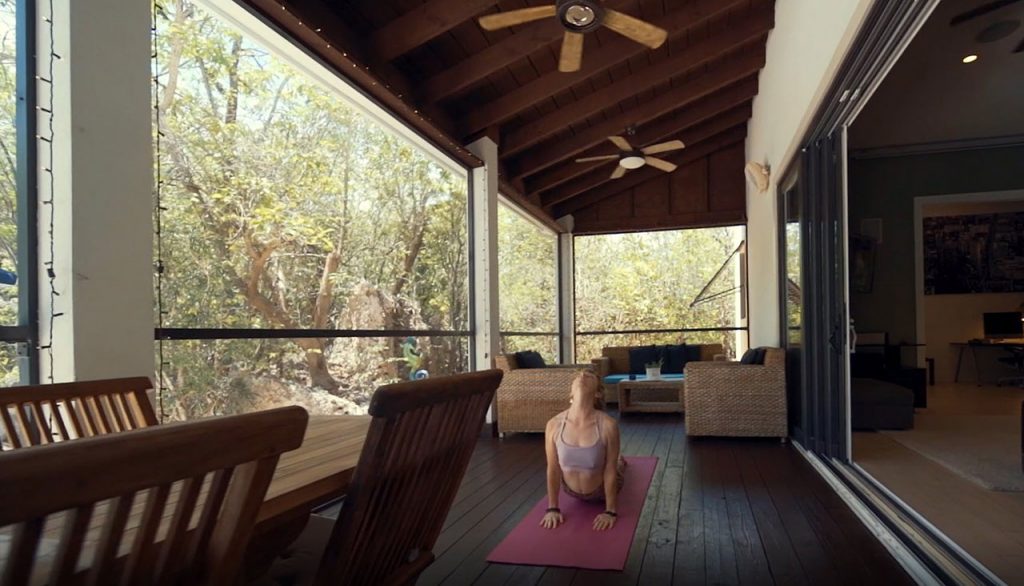 With the expertise and support of Icon Architects and Phoenix Construction, Arcosanti is, the owners say, "energy efficient with minimum carbon footprint". It was at the forefront of the owners' minds from the moment they discovered the verdant block on Beach Bay Road. Initially, they looked to homes in Australia for their inspiration, as there were no other homes in Grand Cayman at the time, that included such strict sustainable elements.
"The house design is, essentially, very simple as we opted to invest in green systems rather than all the bells and whistles. Functionality, rather than prestige, drove each of our decisions," the owners say.
It is clear that climate change is an issue on a global scale, creating a sustainable home sensitive to the needs of nature was an important focus for the owners.
Functionality, rather than prestige, drove each of our decisions
In this context, Arcosanti's light footprint and reliance on using the climate to power its needs seems both admirable and sensible.
The eco-friendly design, which uses best-practice technology, is evident in all elements of the home without losing any functionality or style. Made of insulating concrete forms, which ensure optimal temperatures year-round, Arcosanti features solar panels, a 3000-gallon UV and carbon-filtered rainwater harvesting system, low-voltage lighting, low-flow water, low-VOC paints, as well as using gas where possible. The home generates a utility credit, rather than a cost which is rare on island.
Yet it is not just in its utility neutral or technological features where the home thrives.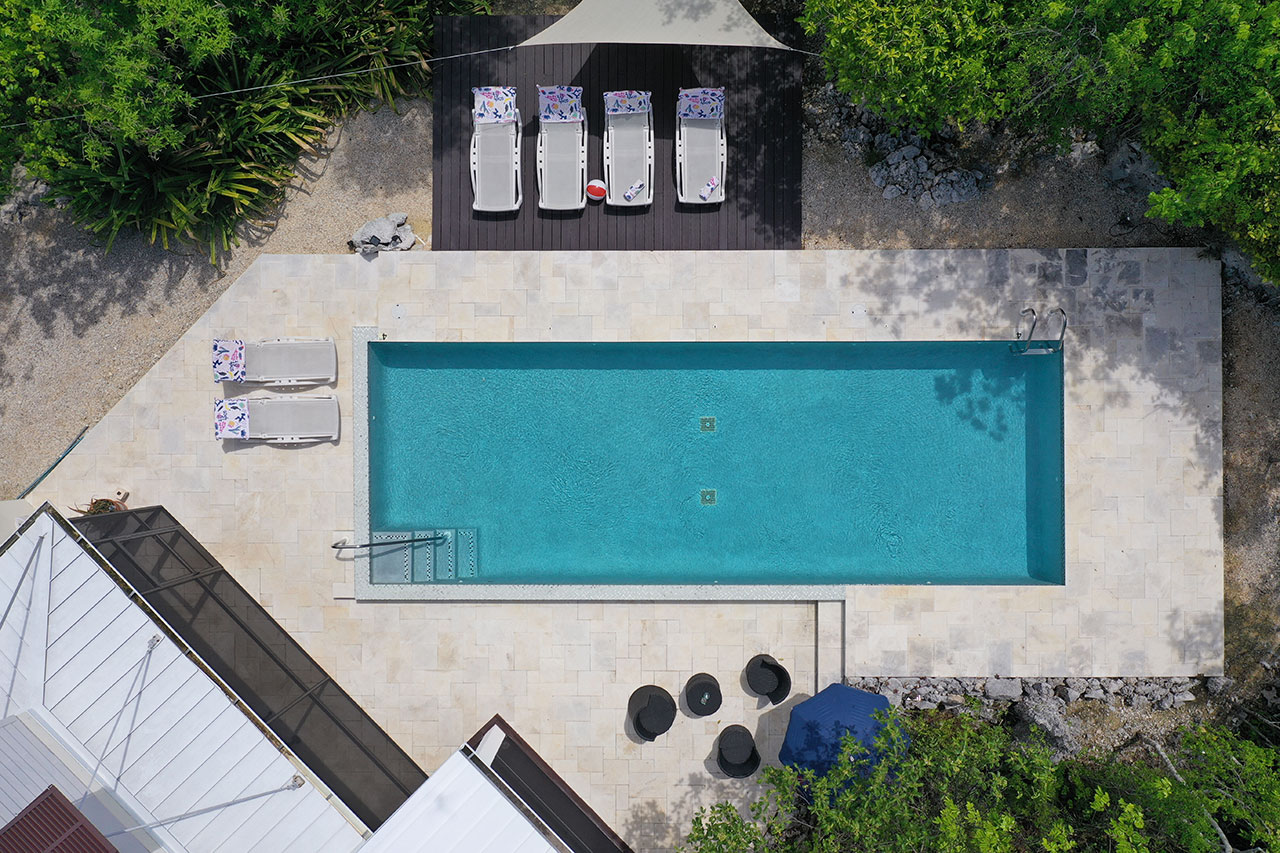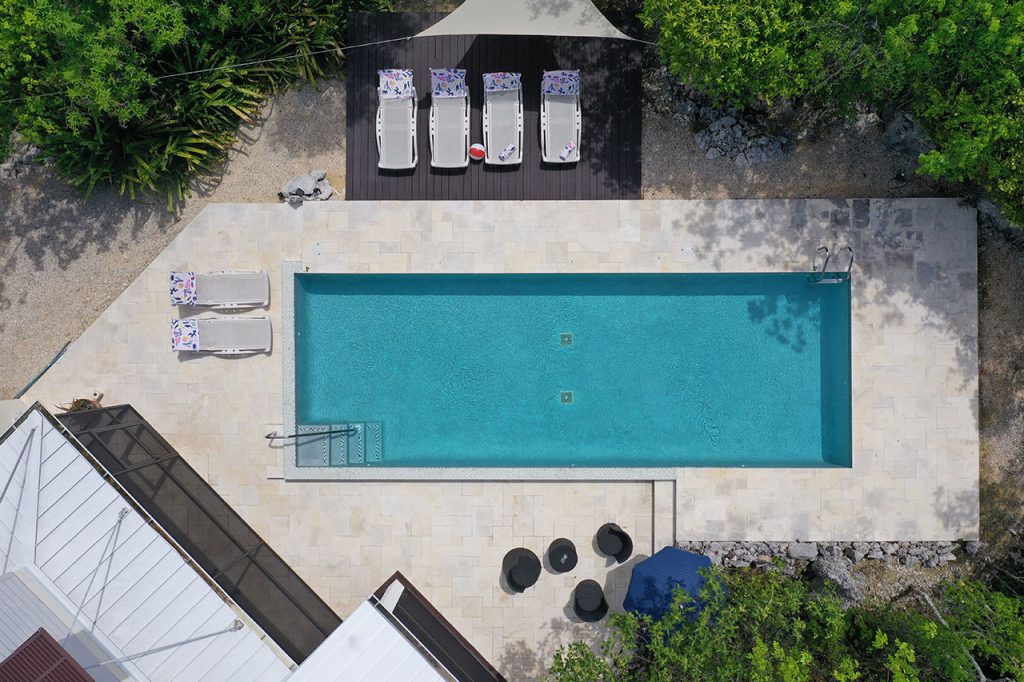 It has been created with an incredible attention to detail; the house is situated to take advantage of the sun, so it is cool in summer and warm when Cayman's Christmas breezes come through. Vaulted ceilings help promote air circulation and negate the humidity, and the need for air-conditioning, that comes with living in Caribbean.
The surrounding landscapes have been left as natural as possible. The lush tropical landscape evokes the sensation of being cocooned in jungle, of being far away from civilization. That could not be further from the truth though, with the Beach Bay Road location capturing the perfect balance between a private sanctuary and Cayman's hot spots.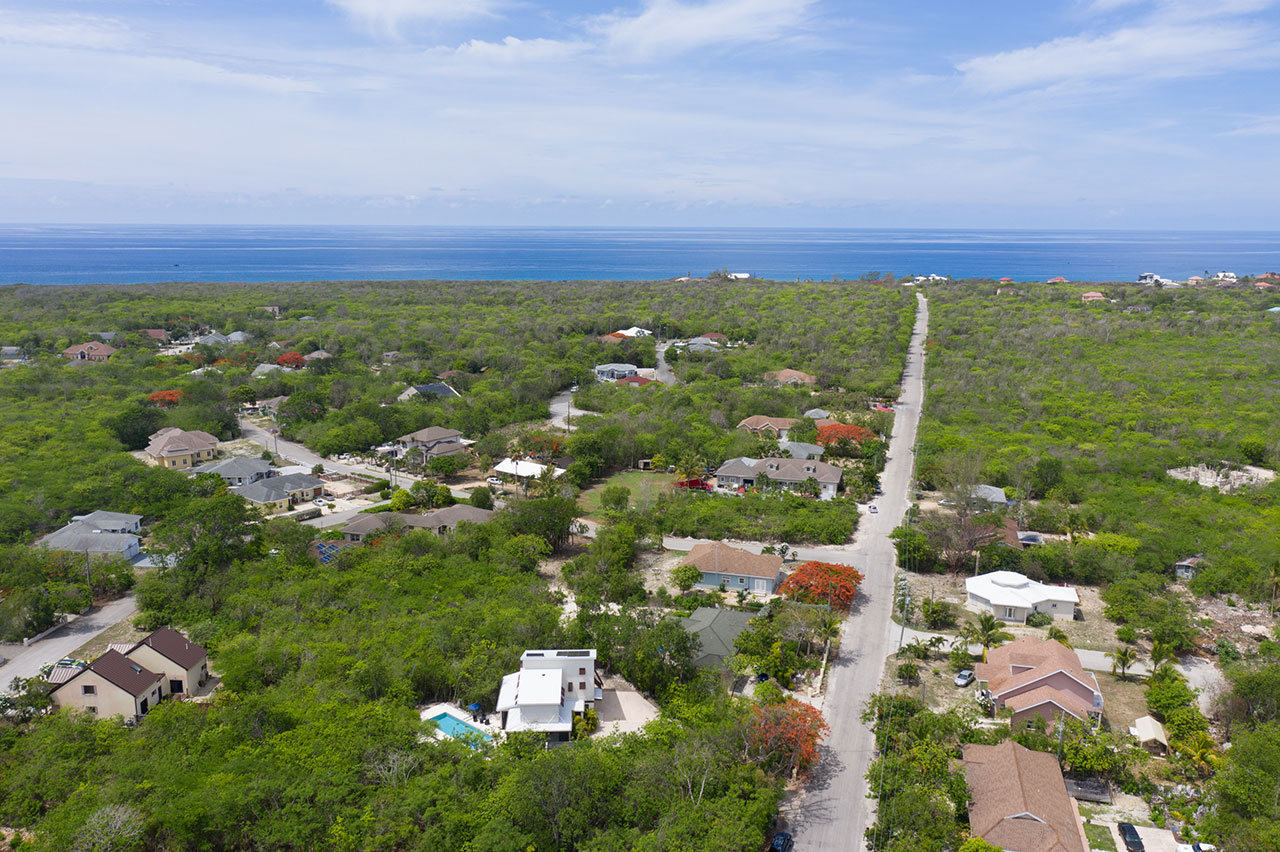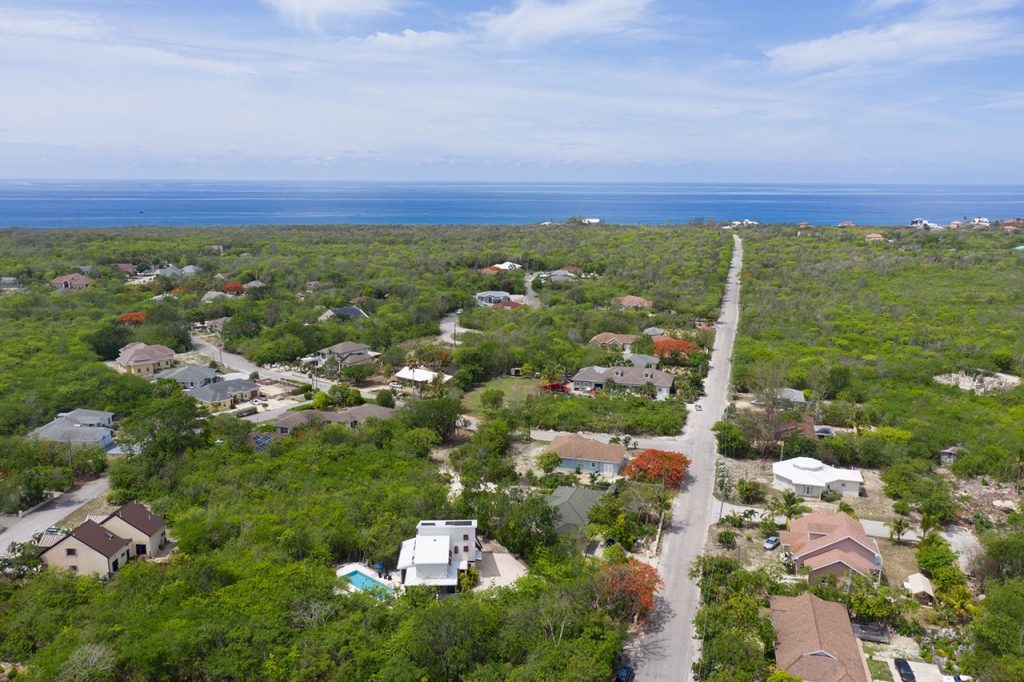 Heather Carrigan, award-winning real estate sales professional for Arcosanti at Cayman Islands Sotheby's International Realty, says it is a home like no other. What sets Arcosanti apart, however, is that it combines eco-friendly technology that puts it at the forefront of the sustainable revolution while, at the same time, without compromising the warmth and comfort of a truly special family home.
"Arcosanti is show-stopping but it's not a show home," Heather says. "It is a place where you can relax in to your surrounds, enjoy the beauty and tranquility of Savannah, while knowing that you are having a positive impact on the world."
With four bedrooms and three and a half bathrooms, Arcosanti measures in at 3689 square feet. The custom chef's kitchen is stunning with wood cabinetry from sustainable sources, Energy Star appliances and contemporary fixtures. The living room also doubles as a home theatre, offering the perfect place to relax and unwind. In addition, a third-floor bonus space offers plenty of options, depending on your needs. It could work as a kids' room, a family room, a den or an office space.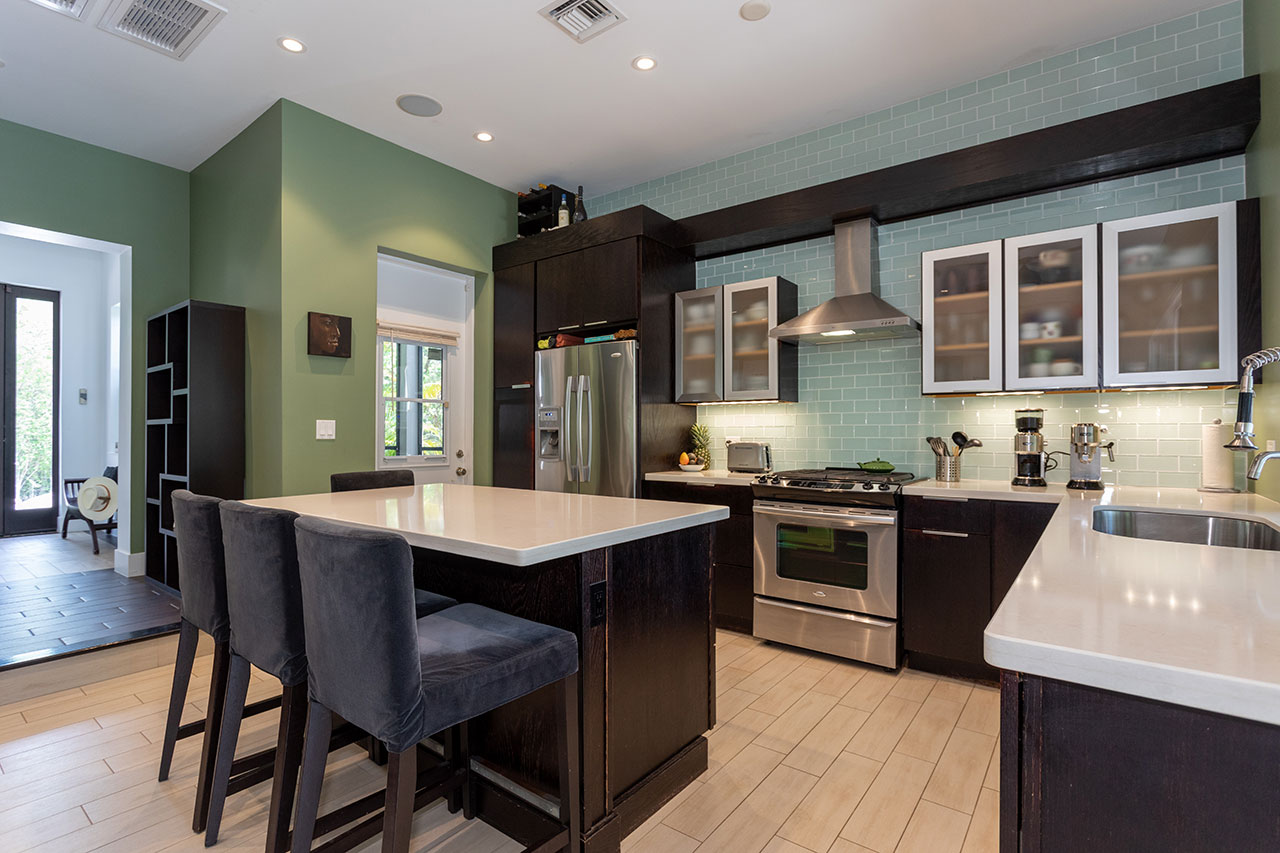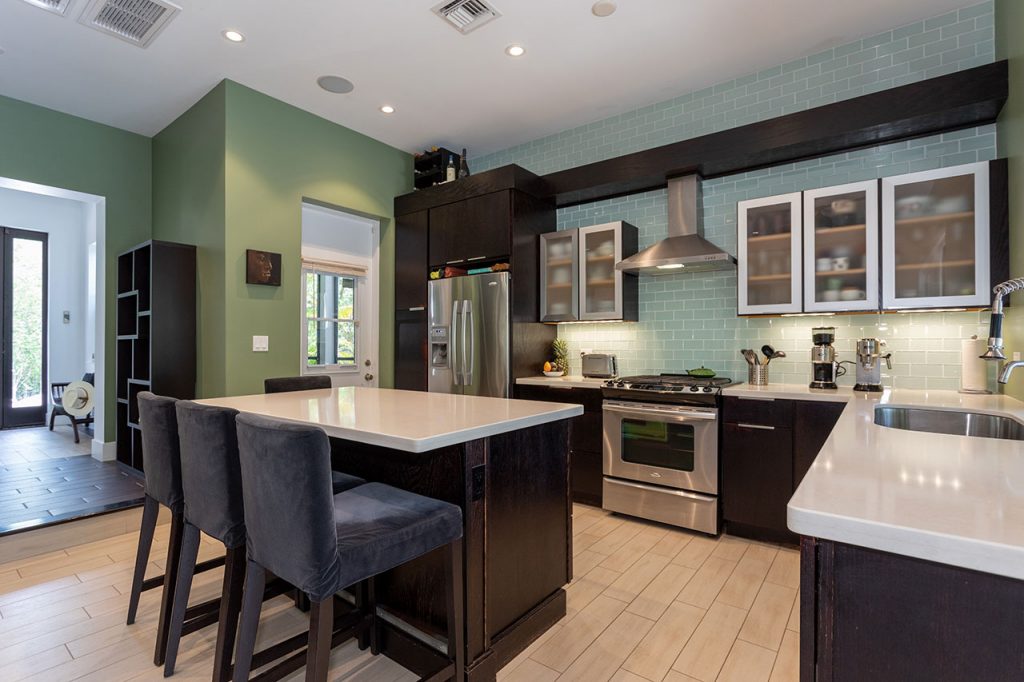 Caribbean style shutters, crafted with sustainable wood, let in the island breezes for passive cooling.
A screened-in outdoor patio area offers so many options and is an ideal place in which to enjoy the very best of Cayman's balmy nights. Cook, grill or entertain under the stars. This is a property that brings joy, where you can savor every evening with friends and family.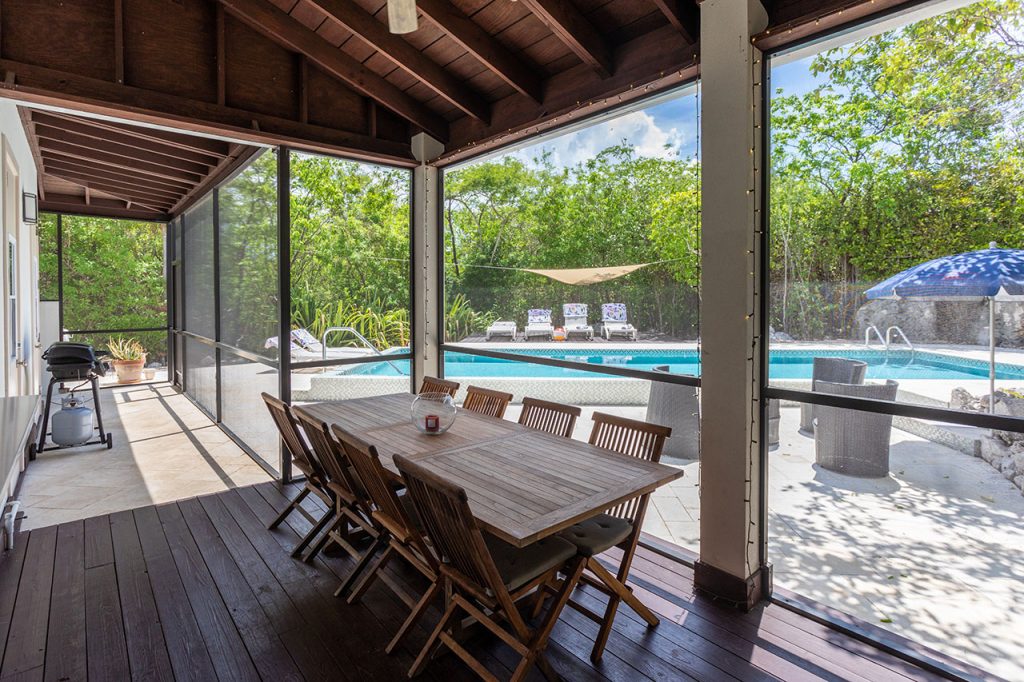 One of the true highlights of this beautiful home is the 36-feet saltwater lap pool. A must in Cayman's climate, this pool will feel as if you are swimming surrounded by nature, against the leafy backdrop of indigenous old-growth woodlands, which the owners took great care to cherish rather than clear.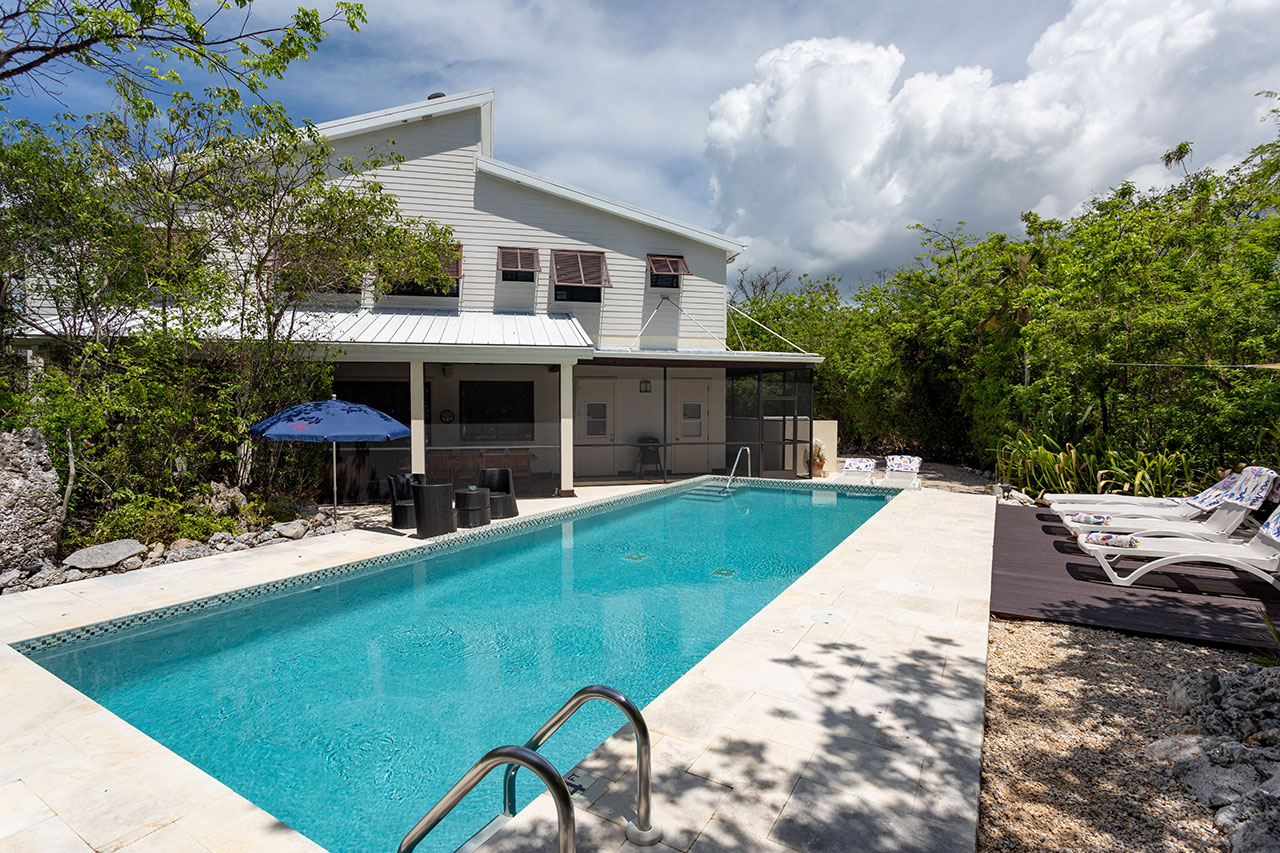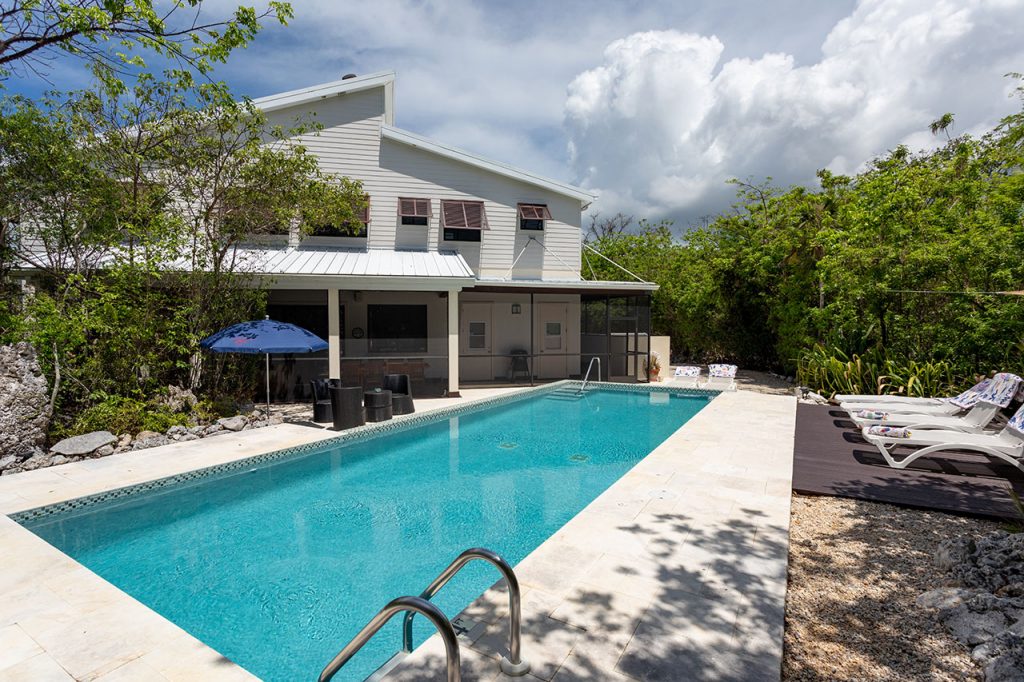 Every inch of Arcosanti has been planned to ensure a delicate balance between practicality and purpose, between eco-friendly and entertainment. Its ethos – to put the environment at the heart of this family home – has ensured that it will stand the test of time without having an impact on Cayman's landscape and resources.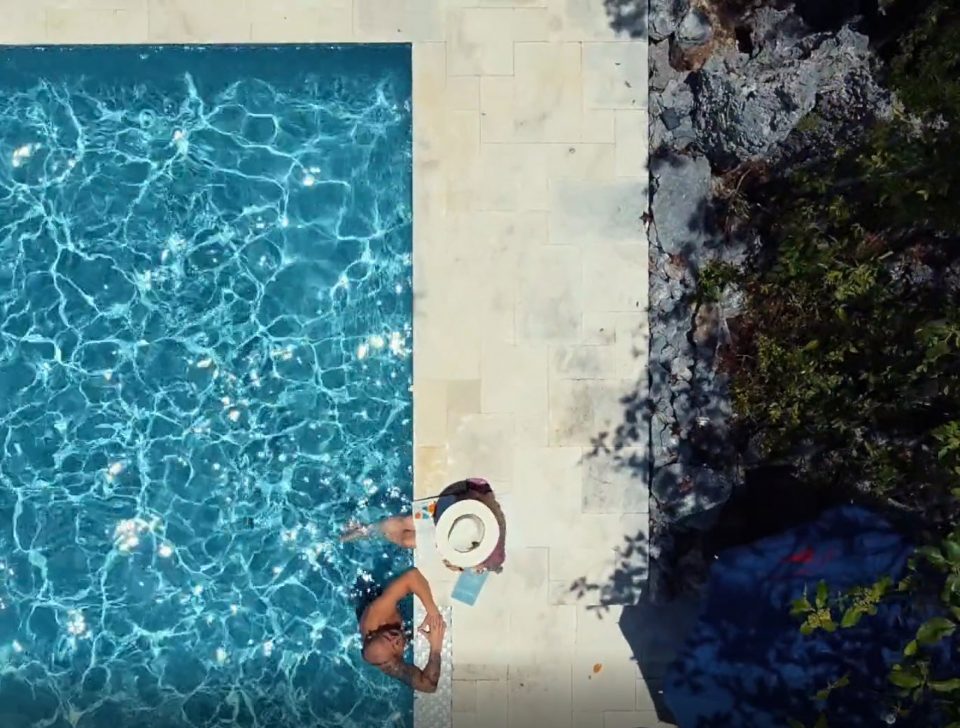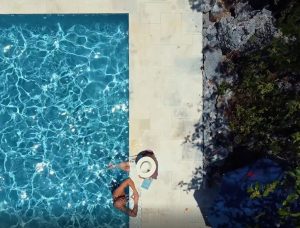 "Arcosanti is a leader in Cayman construction. It was the first home of its kind on the island to boldly put sustainability at its core," Heather says. "As we can see now, as other property owners have followed suit, Arcosanti really started an eco-revolution in Grand Cayman. Many other properties incorporate elements of sustainability but few have this level of detail when it comes to being eco-friendly.
"There has been no compromise on style, design or comfort. This is a beautiful property, truly one-of-a-kind, that captures the joy of living in the Caribbean."
MLS#411535