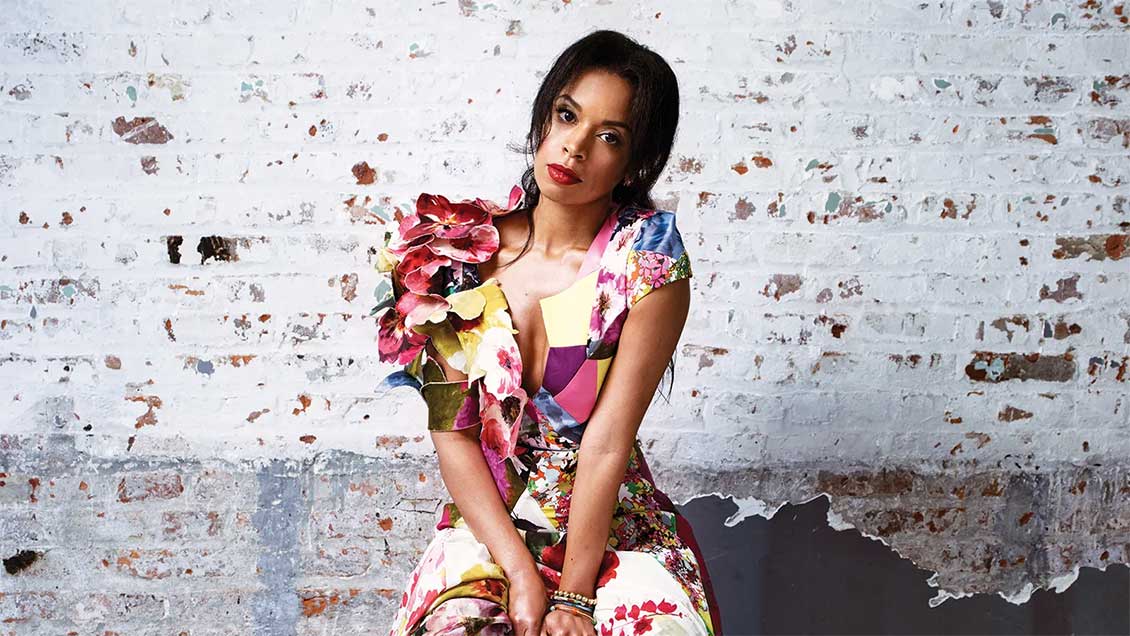 Susan Kelechi Watson may have called RESIDE® from the Los Angeles set of This Is Us, but her heart, she says, is in Manhattan. "I love New York and New York is my home," says the actress, who plays the whip smart, level-headed Beth Pearson. "I consider L.A. to be where I work, and I'm lucky to get to work in a really beautiful place." Keeping it bicoastal can be a little chaotic, admits the award-winning actress, but she's used to it. "The only thing I really bring with me when I travel back and forth is some clothes. I don't know if I'll ever master it, but I've adapted," she says.
On both coasts, her homes are cozy and well-curated. She gravitates toward color-mixing, dramatic artwork, and an uncluttered layout. "I have yellow sofas, and blue velvet chairs in the L.A. dining room. And I love deep reds. I love the richness of color in a space," she says. The 40-year-old's look is elegant and sleek, but also homey. "I don't want it to ever feel like you can't touch anything or that you can't sit down and put your feet up," she says.
Here are five of the star's favourite things at home, spanning both fabulous residences.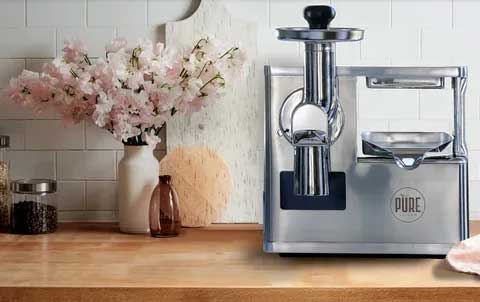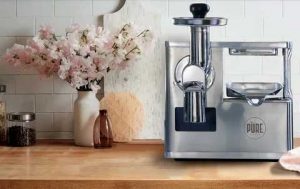 JUICER
"I try to eat healthy as much as I can and I love, love, love fresh juice. A favorite is an apple, kale, celery, lime, and honey mix," she says. "I love the benefits of it and it's definitely part of my routine. This one is really beautiful, and it does the job beautifully."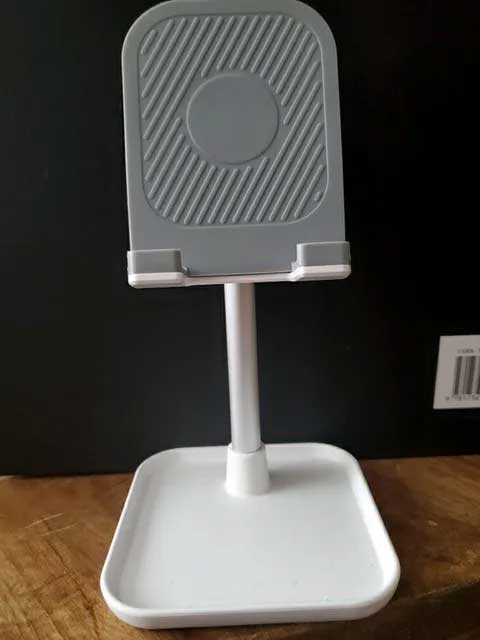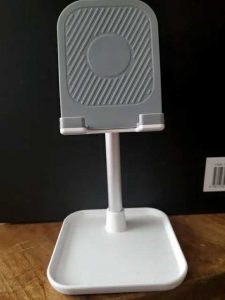 PHONE STAND
"My This Is Us co-star Chris Sullivan gave this to me and I use it every single day. It's so helpful to not have to keep your phone in your hands," Watson says. "I use it all the time, so it was a really great gift. We do a lot of Zooming—a lot—and it's a great hands-free way to keep your phone pretty stable."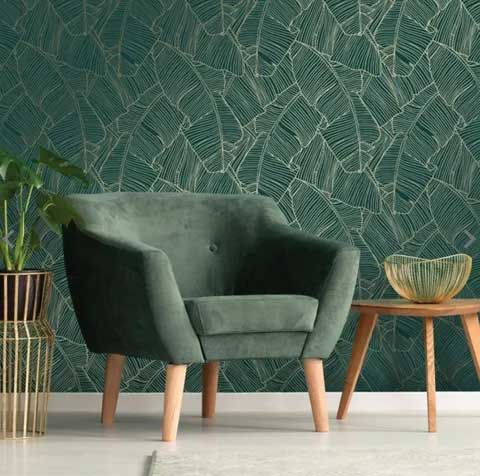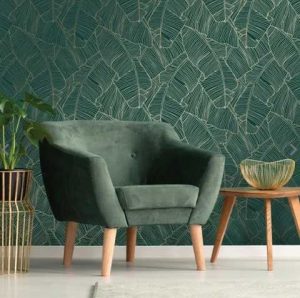 BANANA LEAF WALLPAPER
"I chose it because the banana leaf is a Jamaican symbol," says the actress. "It's a part of my heritage that's always been there in the background. The wallpaper was a way to bring a piece of myself into the interior design of my home. I wanted to have an accent wall, and this paper gives a modern flavor to the dining room."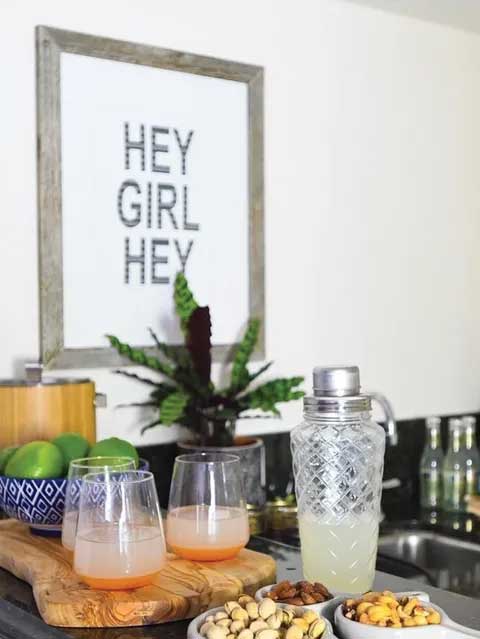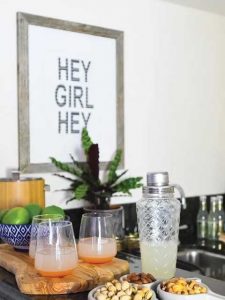 '
HEY GIRL HEY' POSTER
"I did a project with HomeGoods and they set me up with this—they knew I liked it so much. A nice guy who was working with them reframed it for me and I love having it on my wall," Watson says. "It's perfect because it's just a saying that my friends use, like, 'Oh, hey girl, hey.' If somebody comes out looking super cute, you might be, 'Oh, hey girl, hey.' Or I'll use it if I haven't seen someone in a while."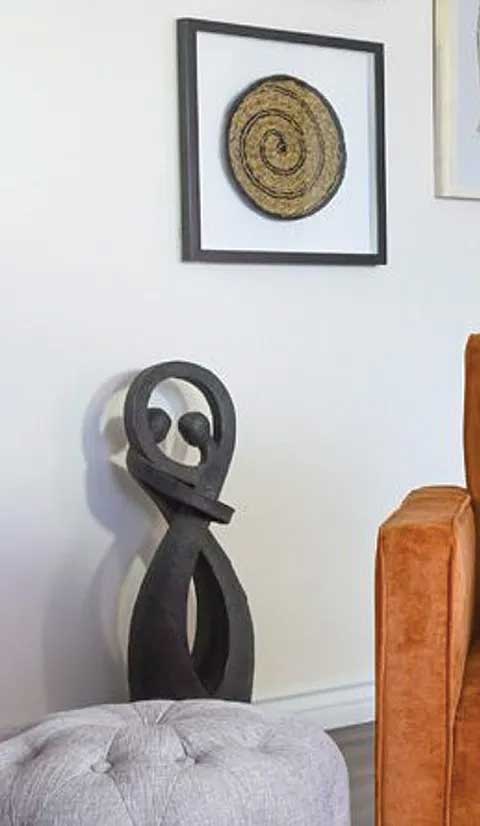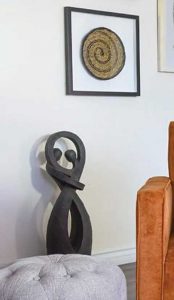 SCULPTURE
"I love this cool sculpture. I keep a wall where I have these beautiful framed African bowls and other objects. I like to have symbols of love around the house and this sculpture just felt like a beautiful symbol of love," she says. "I stumbled upon it and now I keep it at my place in L.A."
POSTED WITH PERMISSION. COPYRIGHT SOTHEBY'S. Click to read original article.