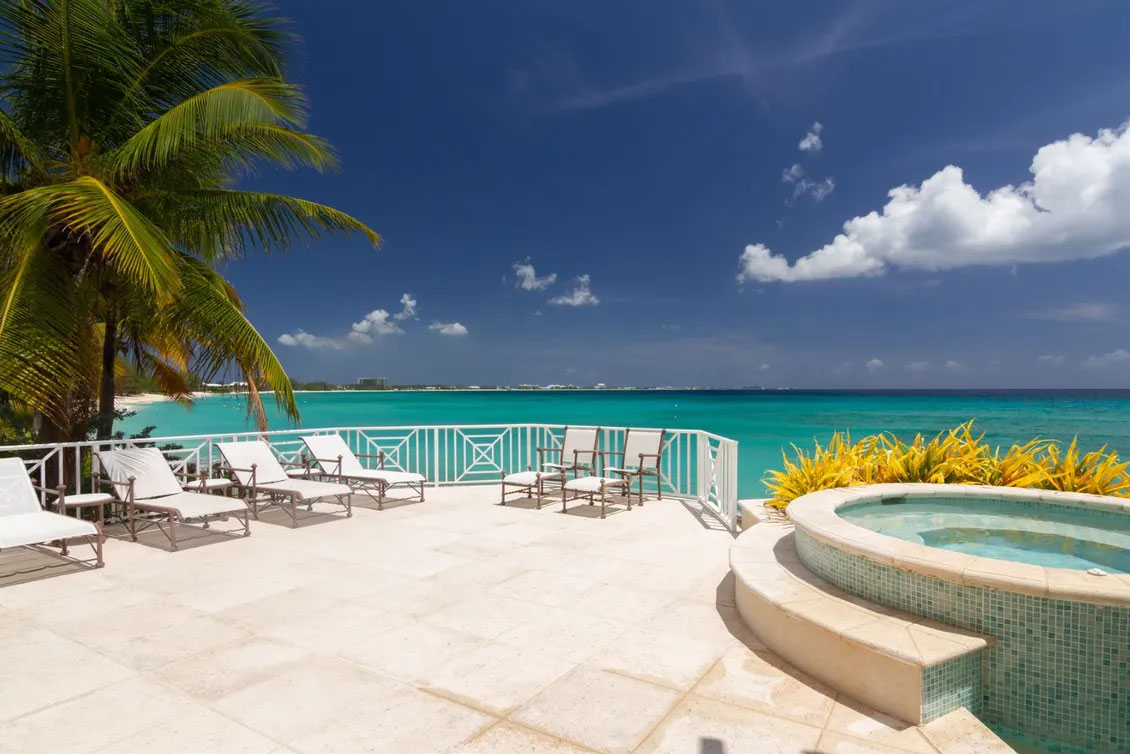 Imagine the combination of an exquisite home on an island with the highest standard of living in the Caribbean. Then, you imagine, Seaforever.
It's the sort of vacation spot that dazzles on the big screen as the credits roll over an exceptionally happy ending. A house that feels like it's inches from the ocean and features gorgeous large windows, each revelling in the glowing sun as nearby palm leaf fans sway endlessly in the island breeze. A place where the rooms are spacious yet scenic, and the azure vistas go on and on in perpetuity.
Seaforever is simply la Crème de la crème and we believe, the best private residence on Seven Mile Beach available on the market today.
The property includes a gorgeous cascading infinity edge oceanfront pool with a rare grand terrace. The relaxing and unique entertaining area overlooks Seven Mile Beach and its spectacular sunsets.
If a home gym is on your list, the property also includes a great workout room in the basement.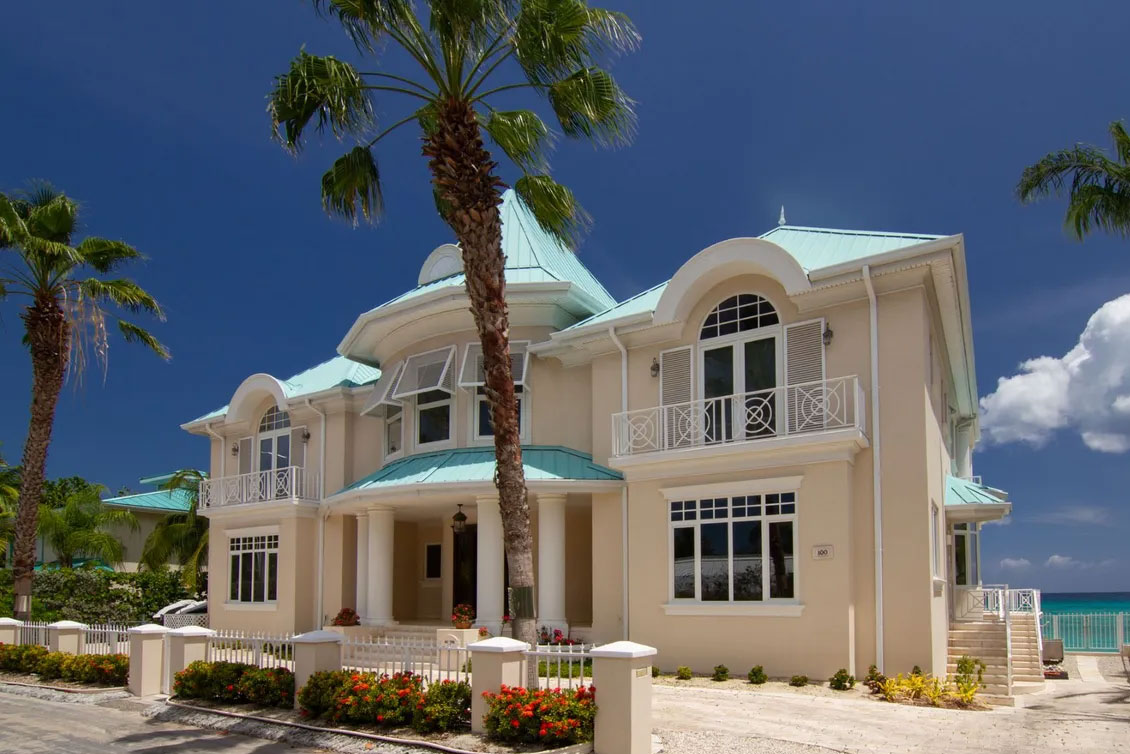 "Finding a private home on Seven Mile Beach is one of the most rare real estate opportunities you could ever come by in the Cayman Islands. With so few private residences directly on this world-renowned beach, this home is absolutely, one-of-a-kind", adds Heather Carrigan, listing agent.
Seaforever invites you to snap out of your daydreams and into a new reality where perfection isn't just possible, it's standard.
The property includes approximately 100 feet of beachfront and houses an endless array of amenities, topped off with a crown jewel unlike any other: a mesmerizing panoramic view of Cayman's glistening turquoise waters, stretching out as far as the eye can see.
Tucked away on Seven Mile Beach's tranquil and enchanting Boggy Sand Road, the house boasts a total of five bedrooms with ensuite baths, including an expansive main floor master that's been carefully designed to make the most of Seaforever's thrilling views of Cayman's natural shore. Guests can take similar advantage of these sparkling vistas from each of the three upper level patios attached to a trio of oceanfront bedrooms. There's even a convertible office/TV room space that can double as an added guest room, should more friends arrive at your doorstep.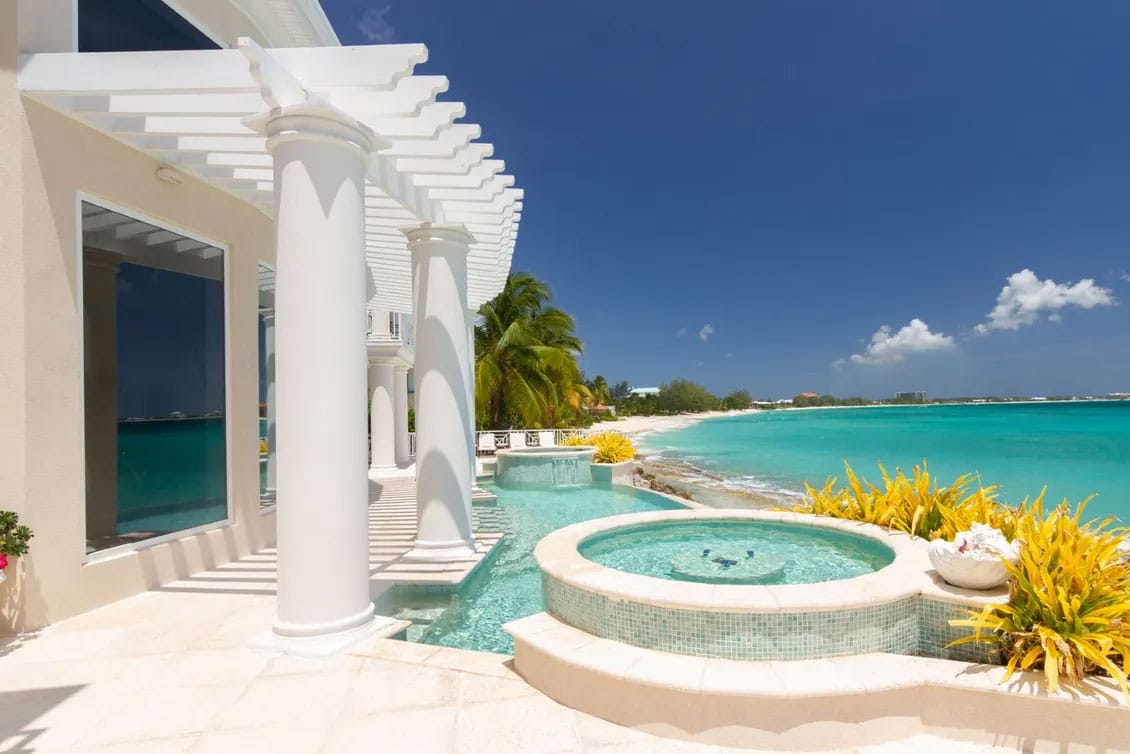 Meticulously matched to the exact colour of Seven Mile Beach's impossibly blue water, Seaforever's infinity pool blends seamlessly with the horizon, giving bathers a front row seat to Cayman's legendary tropical sunsets. Those who favour warmer temperatures can soak up the evening sun from the pool's neighbouring jacuzzi, which likewise replicates the distinct colours of the ocean waves.
An ideal luxury second home (complete with housekeepers quarters and a place to moor your boat in deep water), Seaforever represents a modern, elegant twist on the classic British colonial exterior and houses a central, open concept living space, featuring an exquisite coffered ceiling flanked by two intertwining staircases straight out of Hollywood's Golden Age. To their left lies a spacious kitchen swathed in natural light and inhabited by professional grade appliances and granite surfaces that will certainly appeal to any amateur chefs or bakers in search of a worthy workstation.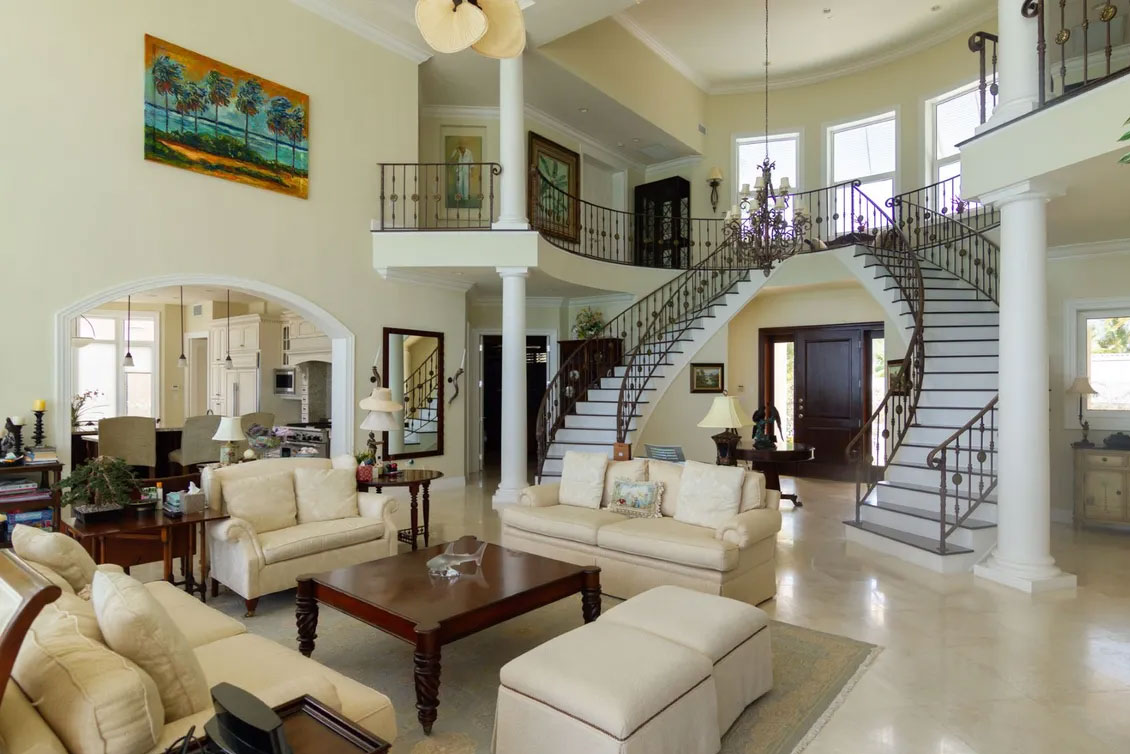 With a total of .31 exterior acres and 10,000 interior square feet, Seaforever rises up from Seven Mile Beach like an extraordinary diamond.
But given the scarcity of single family homes directly on Seven Mile Beach and Seaforever's inherent dreamlike qualities, this home, listed with Cayman Islands Sotheby's International Realty, is ready to move in now.