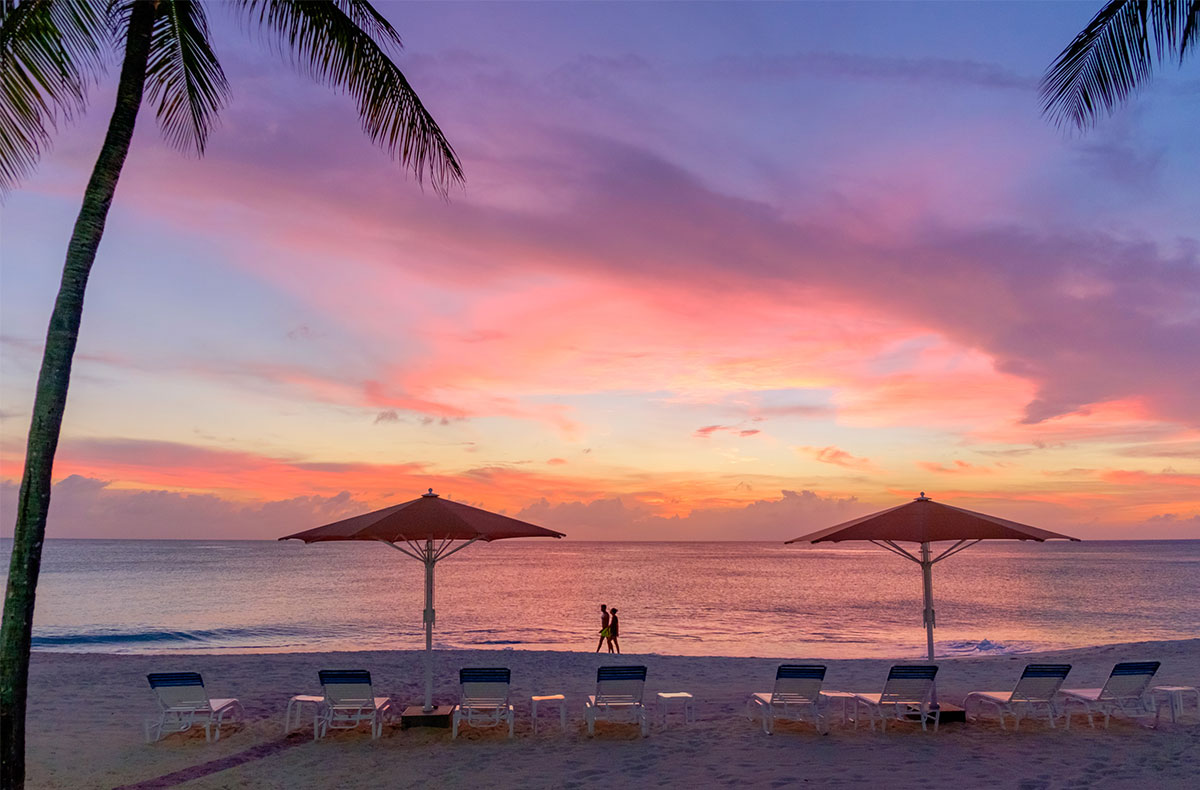 Grand Cayman is famous for its white sand beaches. However, if you are looking to travel to the island, any tourism website will tell you that Seven Mile Beach is the best option for a day at the beach. Yet, any curious traveler will ask themselves: what is there beyond Seven Mile Beach?
Sometimes the most magnificent beaches on this island are off the beaten track and slightly more difficult to find. As a Caymanian born and raised, I have found myself stumbling across exquisite beaches that are out of sight, but stunning and secluded. Over the years, I have narrowed it down to four hidden gems.
Visiting and experiencing these beaches will change everything you thought you knew about the captivating beauty of Cayman's sand and sea.
Beach Bay, Bodden Town
Beach Bay is one of the most tranquil, secluded beaches on island. Located at the deepest end of Beach Bay Road, in Bodden Town on the island's south, it is home to a sandy paradise. Many locals are unaware that if you drive as far as possible down that road, you will discover a beach all to yourself.
Beach Bay is perfect for catching the sun and watching the ocean. There is a long, rocky walkway that meanders over into the water as a make-shift dock. It is simply wonderful. Head over to Beach Bay if you are looking for a beach that provides a stunning backdrop for your Caribbean adventures.
In 2022, you'll also be able to stay in a luxury resort on Beach Bay. In late November 2019, revised designs and plans for the new Mandarin Oriental Grand Cayman were approved. The hotel will be the first five-star offering outside of Seven Mile Beach. It includes two, nine-storey buildings, 125 rooms and an assortment of residences.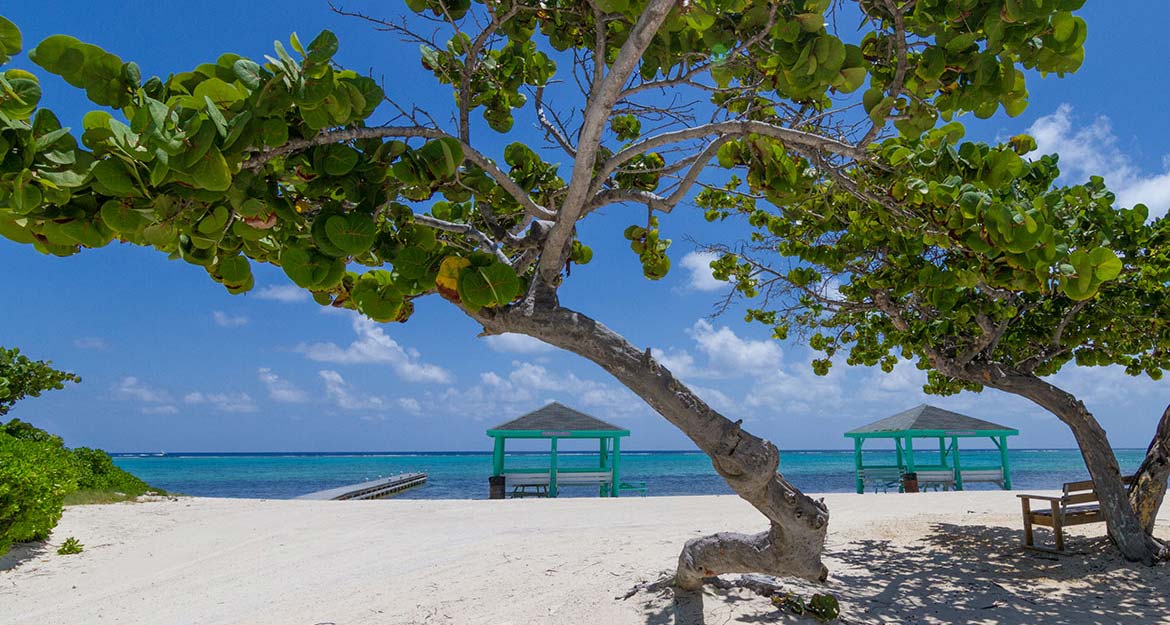 Collier's Beach, East End
If you do not mind a longer journey, Collier's Beach is the place for you. Famous for silence and solitude, this public beach on the East End of the island is the perfect place to take a moment to enjoy being outdoors. There are some lovely cabanas you can sit on in the sand, alongside the view of tranquil waters that are away from the crowds. Collier's Beach is where you can unwind, and simply breathe.
Barker's Beach, West Bay
Barker's Beach has become renowned for its amazing wind and waves, making it a great location for kitesurfing and sight-seeing. This beach is pet-friendly, quiet, and simply a relaxing place to spend a beach day. Additionally, located on Barker's Beach is Kitesurf Cayman, a sports company that offers professional kitesurfing training, lessons and equipment repairs on island. If you are not that much of a kiteboarder, try Stand Up Paddleboarding with Vitamin Sea Cayman, which also offers classes at Barker's in Beach Yoga and other fitness activities.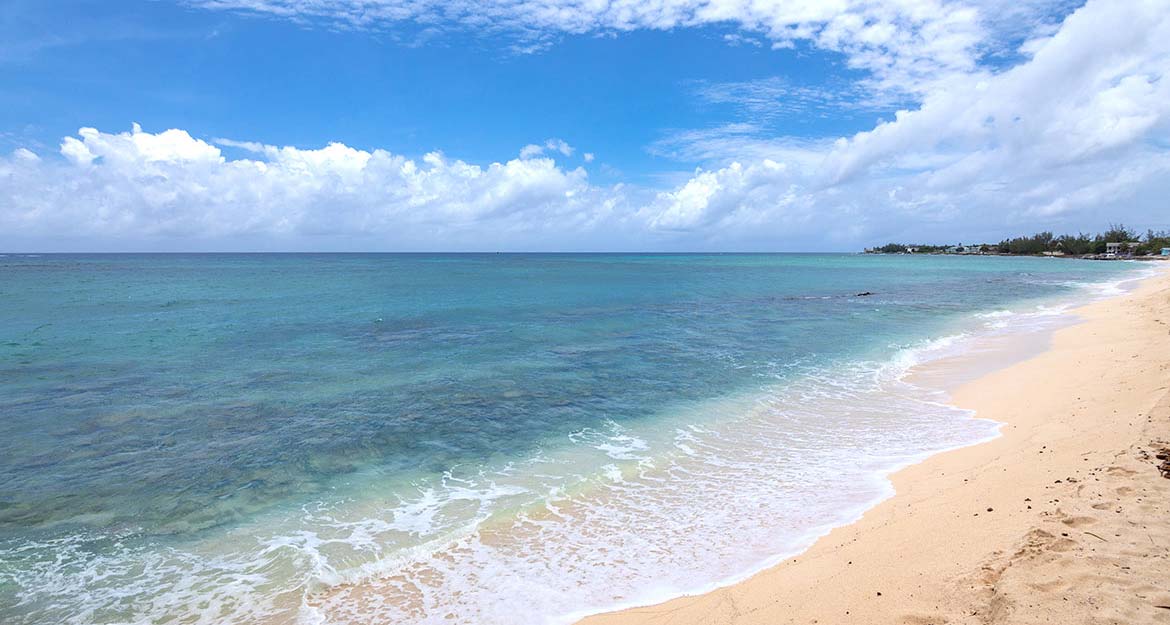 Boggy Sands, West Bay
On Boggy Sands Road in West Bay, there are public beach access entry points dotted along the shore. This road is known for having a mixture of historic buildings and beautiful vacation homes. Boggy Sands Beach, however, is one of the best beaches to experience some amazing views of South Sound, George Town and the Caribbean Sea.
Your ultimate Caribbean beach experience is not complete without Caymanian food. Head over to Heritage Kitchen, which is adjacent to the beach. You can dine at wooden tables outside the restaurant, or sit on the wall a few feet away from the beach to watch the waves crash and fall over the Boggy Sands coastline.