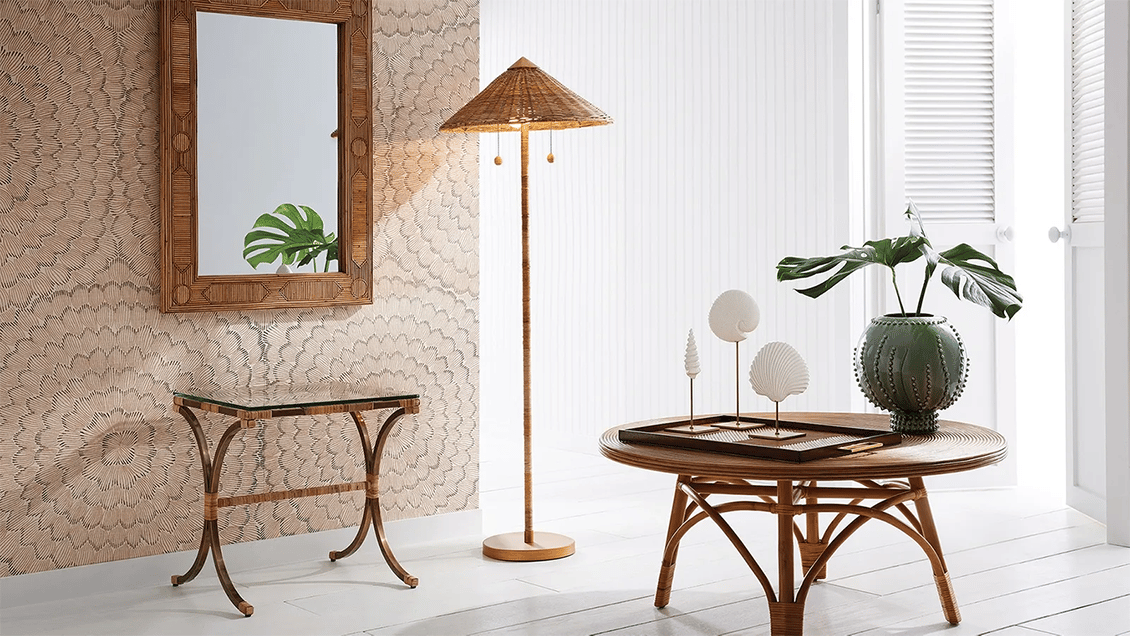 There's a reason rattan immediately evokes a faraway feel. It comes from more than 600 different species of climbing vines native to tropical regions including Indonesia, Southeast Asia, the Philippines, Malaysia, and China.
Rattan furnishings have often been reserved for vacation homes or relegated to patio areas. But people are realizing their textural beauty is not limited to island life or for outdoor seating. The material lends warmth and depth and a singular sense of eclectic beauty anywhere in the home. "Rattan is a light-hearted, natural material that often adds sculptural interest to a space as it's crafted to easily bend and curve and can be woven into a wide variety of shapes and patterns," says Celerie Kemble, principal of Kemble Interiors in New York; Palm Beach, Fla.; and London.
"We're seeing more homeowners bring rattan indoors," she says. Whether used to craft furniture, lighting, or tabletop accessories, rattan provides warmth and lush texture. It can be incorporated into styles from traditional to contemporary, Kemble says.
"There is a reason we continue to see it even as styles and design preferences change over time," says Carleton Varney, president of Dorothy Draper & Co. in Palm Beach, Fla. "It really is classic and, not to mention, very durable," he says. The most important thing is finding quality pieces.
The material is beloved for its relaxed feel, says Phillip Thomas, founder and principal of Phillip Thomas Inc. in New York. "I'm always impressed with the artistry of how it can be woven into beautiful, sometimes sculptural pieces," he says. "Rattan can be at home anywhere from a porch at a seaside retreat in California to a bedroom in a more formal New York City apartment."
And it's a kind of furnishing you can be proud to purchase. "When it's harvested, it grows back very quickly," says Mary Patton of Mary Patton Design in Houston. "This makes it eco-friendly—and you can feel good knowing your furniture does not contribute to deforestation," she says.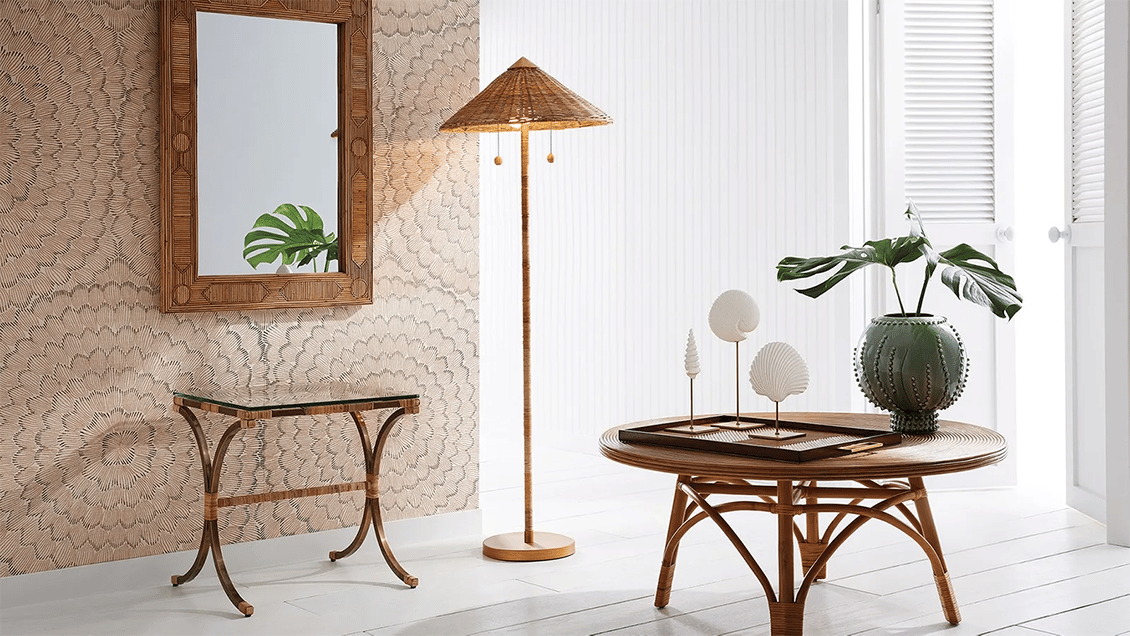 Consider The Unexpected
The beauty of rattan lies in its versatility. It can be mixed with other materials and iterated in surprising ways. Kemble recently designed a coffee table for Arteriors using clear acrylic and rattan. "The contrast of the natural material with the visibility of the more technical material is just stunning," Kemble says. Because rattan is so light, it makes for great accent and accessory pieces such as bar carts, stackable chairs, and floor lamps, she adds.
Jennifer Hunter of Jennifer Hunter Design in New York prefers using rattan in lighting applications. "We love the way light shines through the material and casts warm and glowing shadows," she says. Additionally, she incorporates it through accent pieces including side tables, baskets, and picture frames. Other novel uses include chandeliers, shelving, and kitchenware.
And the look and feel provides an interesting contrast against prints—particularly wallpaper. "Rattan is a beautiful complement to many different patterns, especially those that are tropically inspired or chinoiserie," Varney says. He also loves the "elegant and elevated" look of a rattan headboard. And since it comes in many finishes you can opt for darker or lighter shades.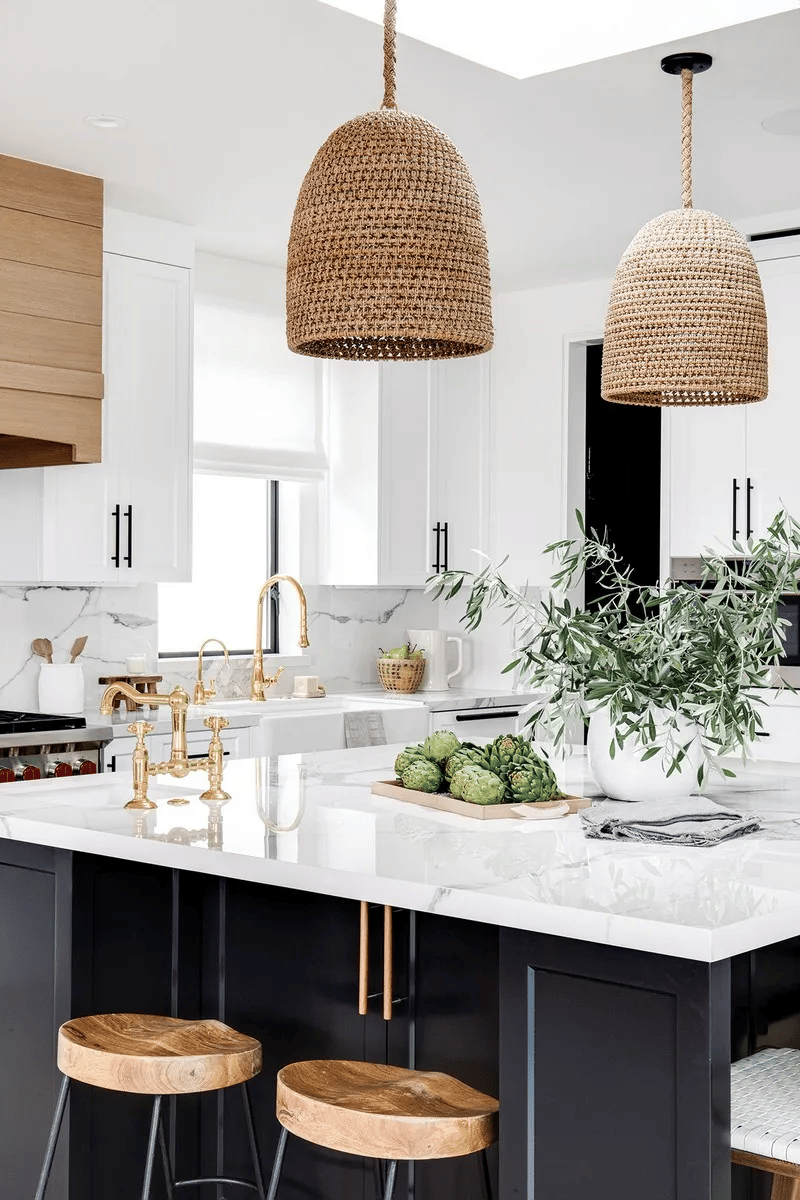 Mix And Match
Rattan is the type of material that can be melded into any space, with an eye toward balance. For example, a rattan sideboard can be used to soften a dining room that has more traditional or formal pieces. "A simple, traditional piece mixed with a more elaborate, sculptural rattan piece can bring the perfect synergy into a room," Thomas says.
"Pairing rattan with some contemporary and structured elements will help make any design more elevated and well-rounded," says Lindye Galloway, founder and chief creative officer of Lindye Galloway Studio + Shop in Orange County, Calif.
For example, Patton has a rattan coffee table in her formal living space. "It makes the dressy, formal furniture and rug feel younger and the room more relaxed," she says.
Another way to balance the look is through textiles. "I like to introduce opposing textures like silk or velvet along with more refined pieces of upholstery to break up the look," says Jessica Davis, owner and principal designer of JL Design in Nashville. She suggests pairing a velvet sofa with a pair of rattan chairs with velvet accent pillows, for example.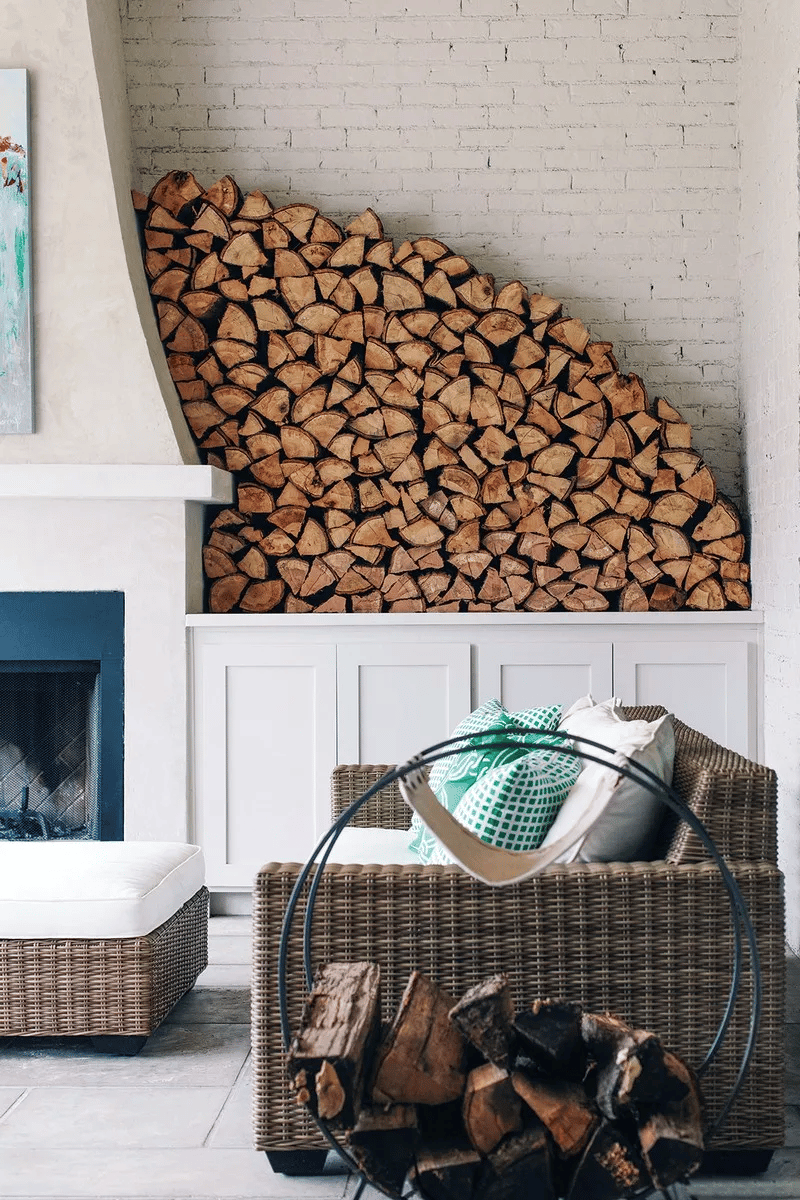 Be Strategic
Most designers recommend using restraint for year-round seasonality and livability. "If you overuse rattan, it can bring about a dated look," Galloway says. "Sticking to key pieces in your space helps lead the eye throughout the room. She suggests using a few items, such as chairs or pendant light fixtures, as a focal point. Or showcase just one large rattan item (a cabinet, dining table, sofa) and add woven accessories around the room to create depth.
The wonder of this material is its ability to live anywhere and transcend time. A singular rattan element simply feels like it belongs. "I have long been inspired by how notable French designers from the 1940s incorporated rattan into their repertoire. The most utilitarian pieces were treated as works of art," Thomas says. "Think of the simple rattan chair tucked up against beautiful marble counters and tables in French cafes. This look has been adopted into so many fabulous kitchens of today."
POSTED WITH PERMISSION. COPYRIGHT SOTHEBY'S. Click to read original article.