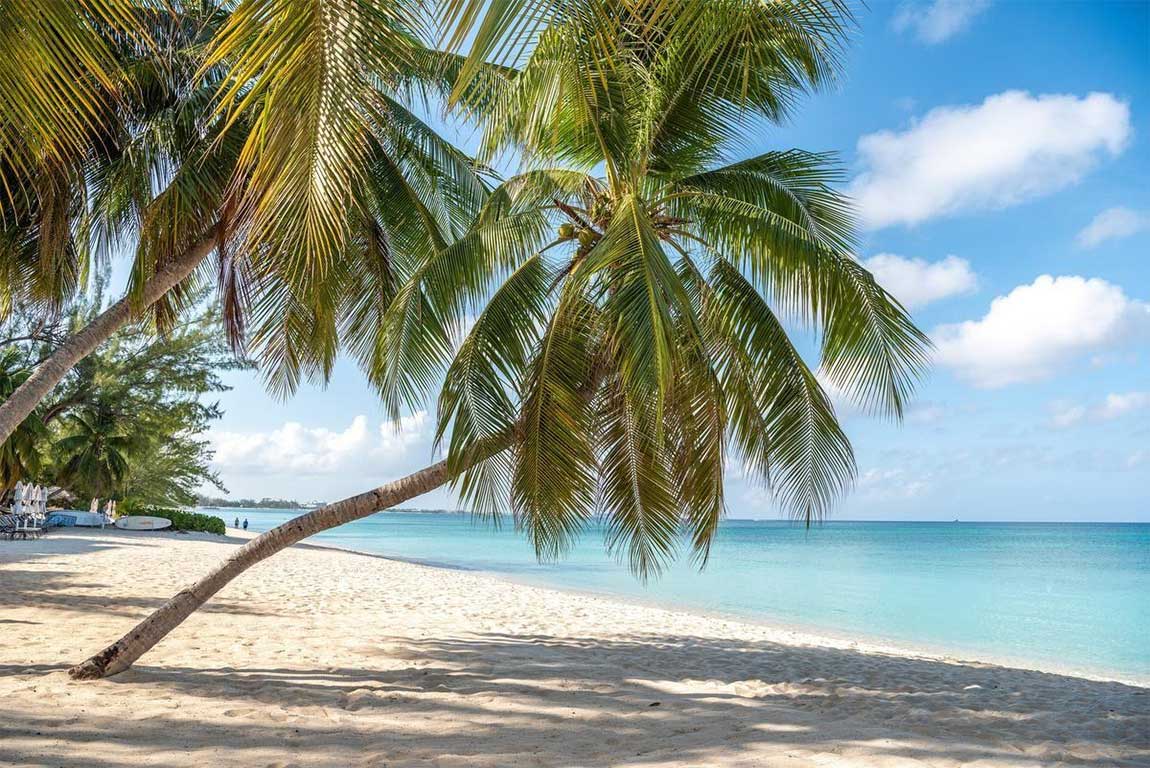 A trip to the Cayman Islands fell into my lap at an interesting time — I had just landed a massive promotion for which I was neither emotionally nor practically prepared. And just as my ambitious brain overrode any rational hesitations and said "yes" to the executive role, my wanderlust brain said "why not?" to spending my first full week on the job in the Caribbean and seeking out a little bit of wellness between work calls.
Don't worry, this isn't a story extolling the virtues of the Cayman Islands as a white-collar, remote-work paradise (though it is — and that favourable one-percent tax rate means that shiny, midrise office towers emblazoned with letters like KPMG and EY are about as common as swaying palm trees). I'm not going to tell you about wrapping my head around the concept of accrual accounting from a standup paddleboard or a tense negotiation that took place largely from a snorkeling boat. All I'll say is that if you're stressed out (and who isn't, these days?) then the hot embrace of the tropics isn't the worst thing — plus, you're never too far from a spa.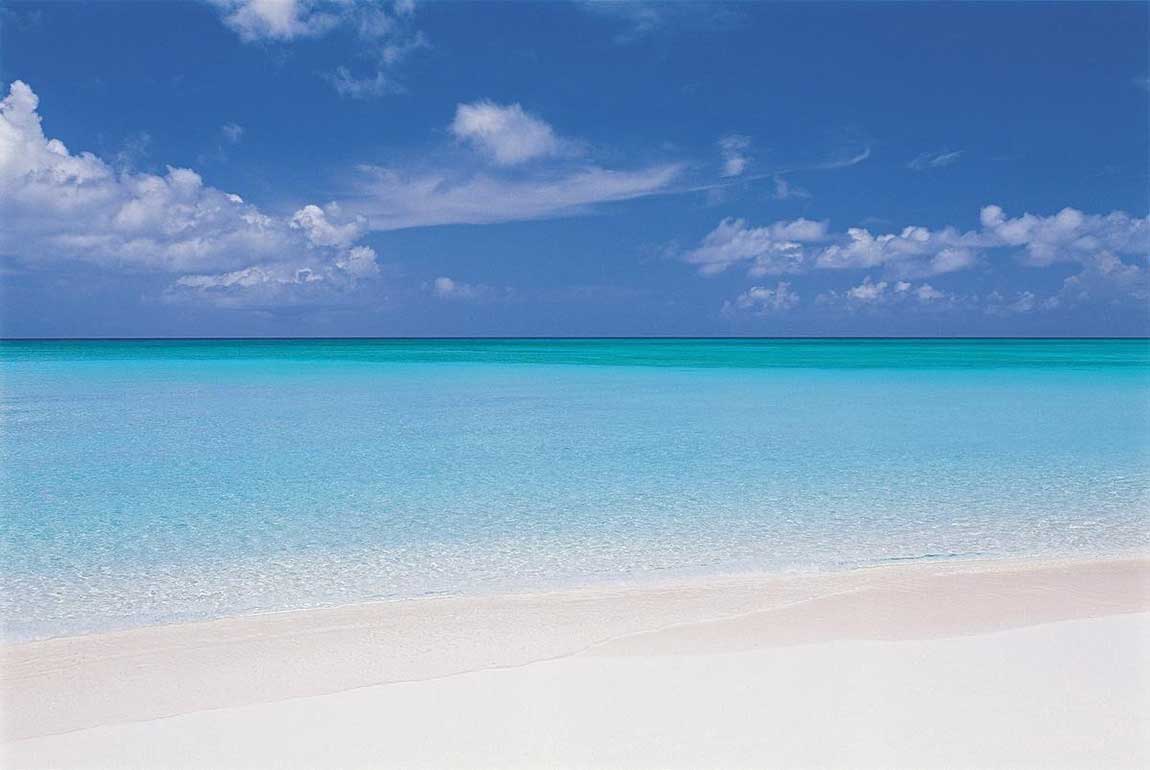 I spent my week on Grand Cayman Island, the biggest and most visited of the three islands that make up this chain. The others, Cayman Brac and the adorably named Little Cayman, are more rugged and remote. There are no all-inclusives on Grand Cayman Island, which sets it apart from other popular Caribbean destinations. No all-inclusives means you're never really tethered to one spot, and can seek variety: a mimosa-led brunch at the Westin (Sunday brunch is a Caymanian obsession), a spin class in Camana Bay, the bustling mixed-use commercial and residential hot spot for locals, and dinner by the marina, among twinkling lights and gleaming yachts.
Speaking of dinner, it's next to impossible to have a bad meal in the Cayman Islands. Grand Cayman is considered by many to be the culinary capital of the Caribbean. Inventive Italian at Bacaro and the farm-to-table delights at The Brasserie (which boasts its own on-site vegetable garden) are just two of the highlights.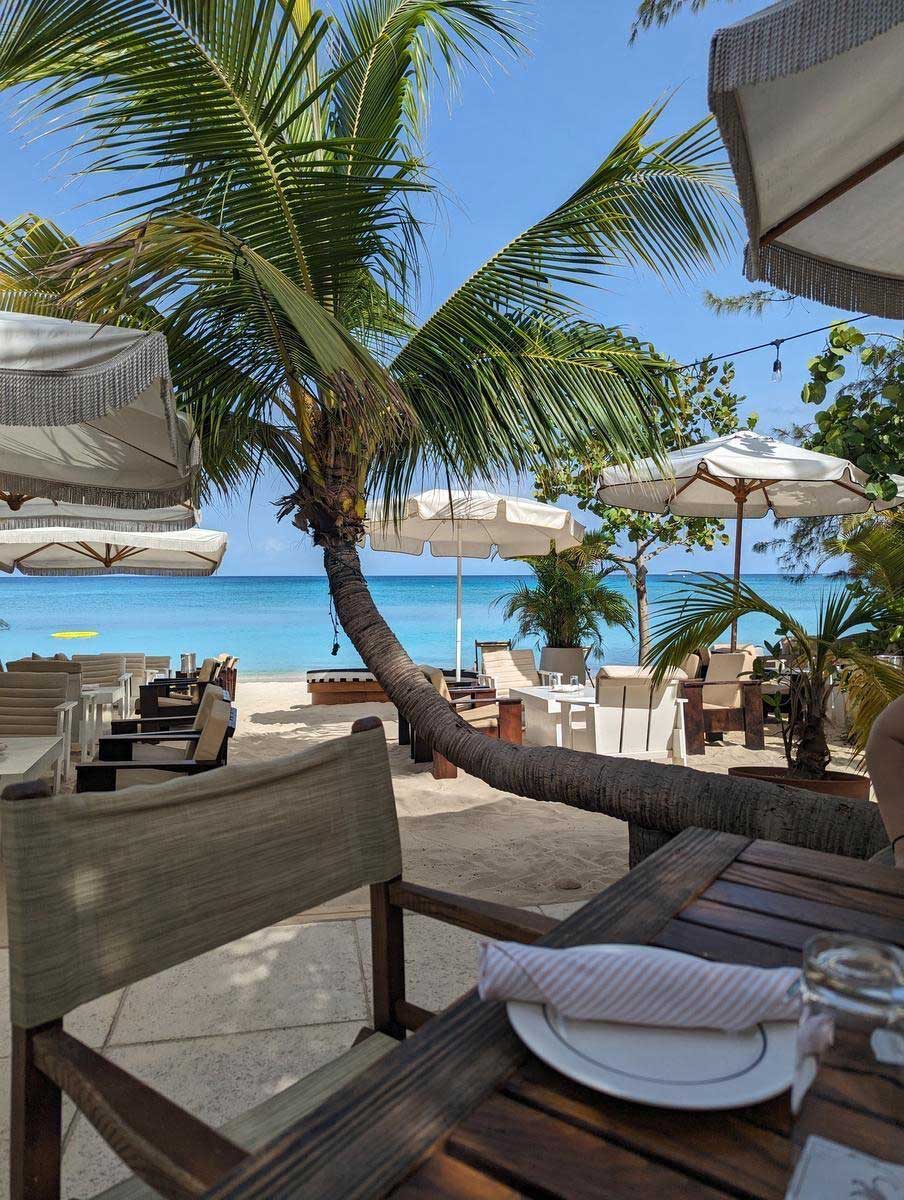 If you are going to pick a base for your trip, the Ritz-Carlton is a pretty fabulous choice. The sprawling property is elegant yet unfussy: all soaring ceilings and panelled walls painted incredible shades of teal and rich navy. The service is unspeakably good. By day two, the staff learned my name and preference for a pre-dinner glass of Pinot Noir. When my flight home is delayed, there are apologies (it's not even the Ritz' fault!), my car pickup is moved and my checkout pushed.
It is impossible to be bored at the Ritz: There's a golf course (naturally), sunrise yoga on a palm-studded lawn as well as clay tennis courts and an entire program devoted to everyone's current obsession: pickleball (handily defeating a middle-aged man from Fort Worth in the hotel's tournament is my idea of wellness). And then of course, there is the beach.
Grand Cayman's Seven Mile Beach is a crescent of fine, pale sand that hugs the island's western side. The water is Gatorade-blue and nearly as warm as the air. All of the island's prime hotels and guest houses back out onto this beach, branding their shares of sand with distinctly coloured umbrellas: white for the Westin, hot pink at Caribbean Club and turmeric-yellow at Palm Heights, undoubtedly one of the jewels in Seven Mile's crown.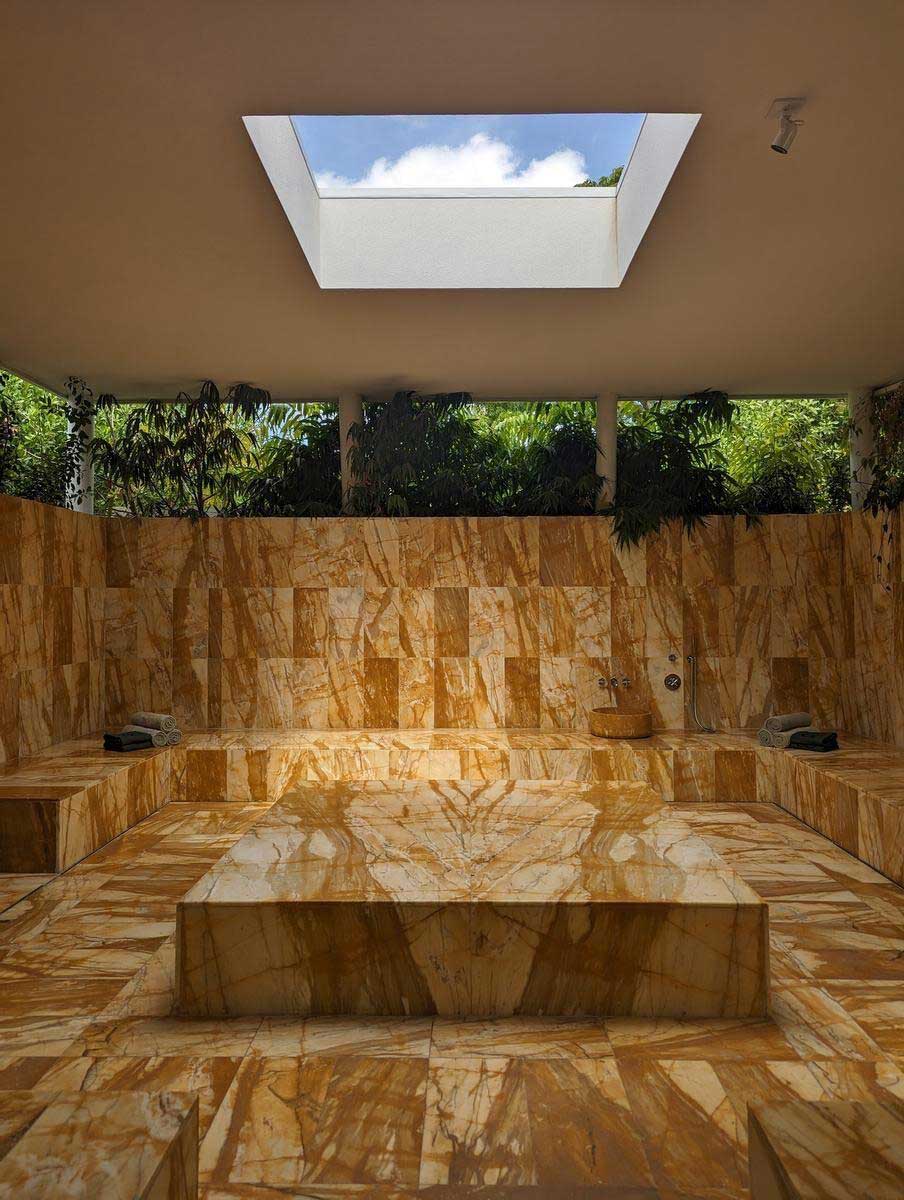 Palm Heights is an achingly hip, design-forward hotel and the brainchild of it-girl mogul Gabriella Khalil. The staff wear Mara Hoffman uniforms, Chloë Sevigny is a regular. Palm Heights' magnetic pull on the fashion elite is about to get even stronger thanks to its newly opened Garden Club spa complex. Looking like it belongs on the cover of Architectural Digest and tucked into lush greenery a few steps away from the beach, the spa is an indoor-outdoor maze of plunge pools, saunas and treatment rooms. I take a few moments in the square, amber-marble hammam spa, where the walls radiate the Caribbean heat back to me like a gift. I feel as though I am worshipping at the very altar of wellness.
And when it comes to wellness, I tend to take mine with a side of a cocktail. Which is exactly what I do later that night at dinner on Palm Heights' rowdy patio. It's a family-style Italian feast, just me and about 40 well-dressed strangers. The on-staff hype man unites us in a singalong of Sinatra's "Can't Take My Eyes Off of You." My arm is up, I'm swaying my napkin in the balmy air. The stresses of my professional life are, for the moment, behind me. I am well.
ORIGINALLY PUBLISHED IN TORONTO STAR. Click to read original article.