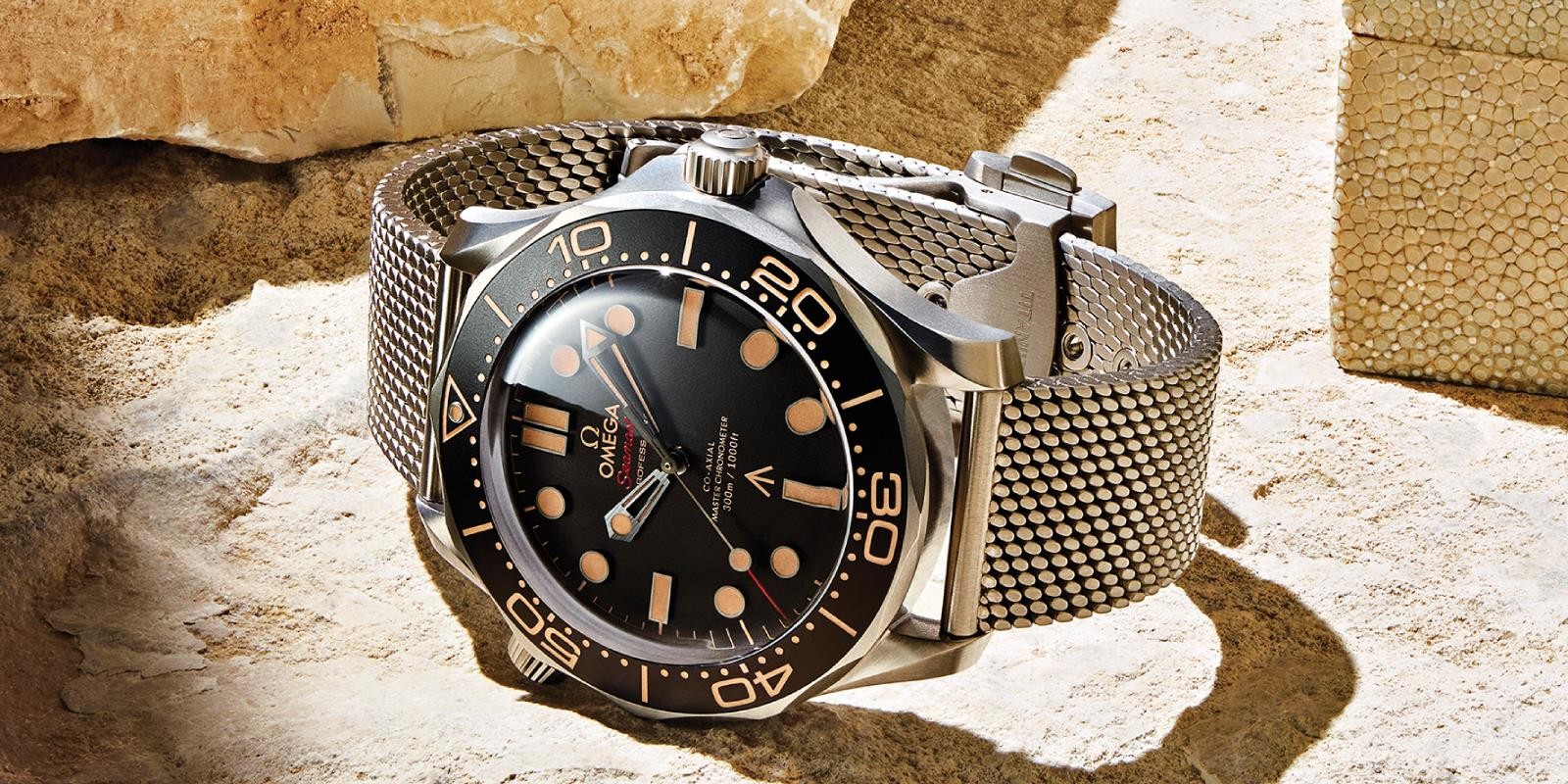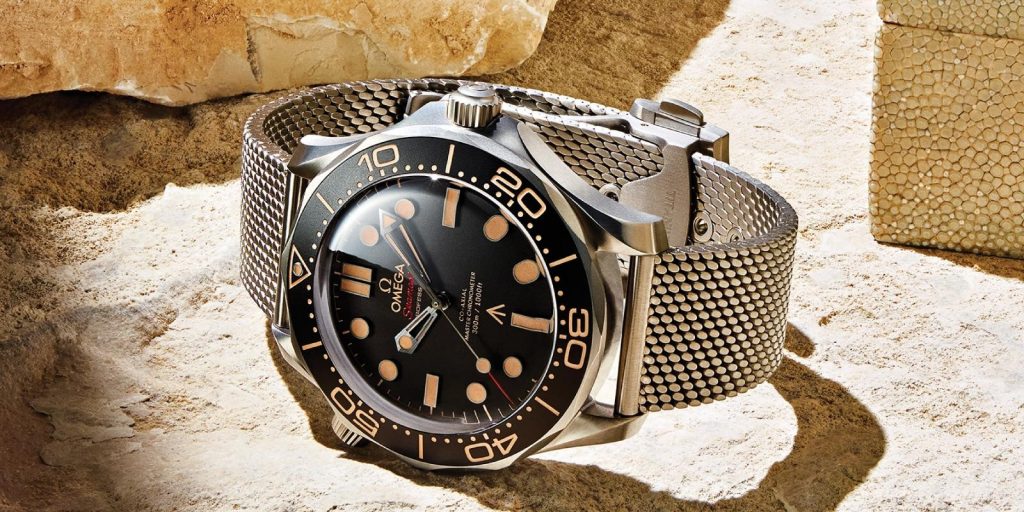 As soon as Daniel Craig slipped the vintage jumper over his head and pulled it on, he was beaming. So was costume designer Suttirat Anne Larlarb. She'd spotted it first in history books, then tracked down the real thing—a 1940s-era British commando sweater, with oversize elbow patches, a wide neckline, and a drawstring to pull the neck tight. It seemed perfect for an action sequence in No Time to Die. But Craig would be the ultimate judge.
"He loved it," Larlarb recalls. "The minute he put it on, it was like, whoa, this could've been in his actual wardrobe."
Now set to premiere in November, No Time to Die is directed by Cary Fukunaga and co-stars Léa Seydoux, Ralph Fiennes, and Rami Malek. It marks the 25th cinematic adventure for the world's most popular superspy. And Craig says it's the last time he'll play Agent 007. In an interview in 2006, Charlie Rose asked him why Bond remains so popular.
"There's something we immediately understand with this man," he replied. "He gets the bad guy, but he does it with style."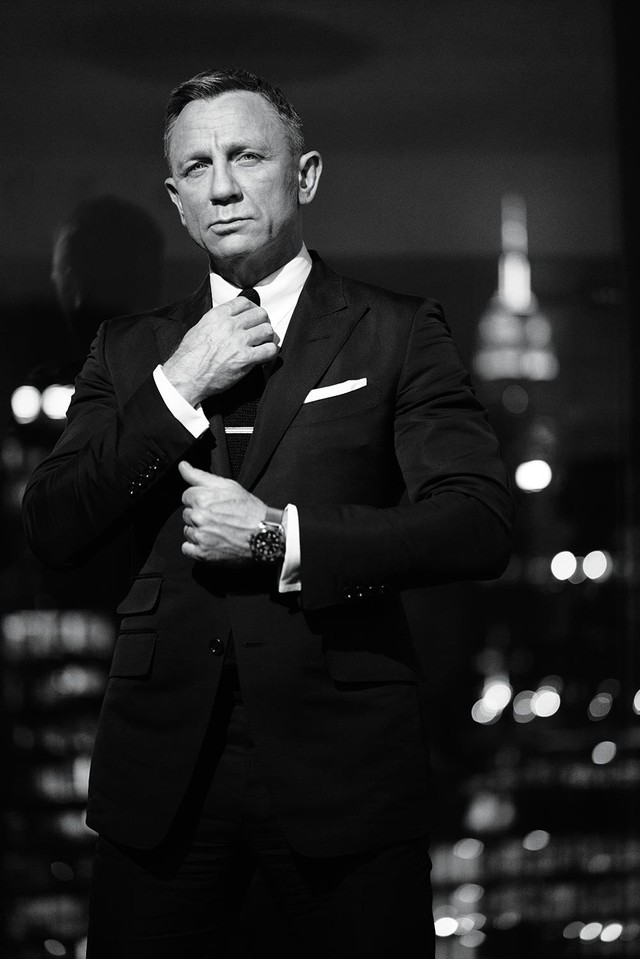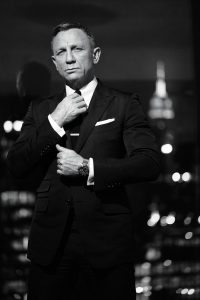 No other fictional character has held sway for so long. No matter your 007 of choice—starting with Sean Connery in 1962's Dr. No, through George Lazenby, Roger Moore, Timothy Dalton, Pierce Brosnan, and Craig—Bond has served as an icon for everything from suits to watches to drinks.
In part, it's because he remains an ideal in a culture prone to dismantling them. "He wears custom suits from the world's best tailors; dates gorgeous women; drives the finest cars; even detonates bombs from the tips of his bespoke oxfords," notes Olie Arnold, style director of the online luxury menswear retailer Mr Porter. "All the while, he barely sweats—he seems to pull it off with a level of sophistication and cool, regardless of the challenging circumstances."
In other words, he walks a razor's edge—cool, yet chill. Forceful, yet unfussy. "At the beginning of his day he's not thinking, 'Uhhh, this shirt or that shirt?'" says Larlarb, laughing. "He wakes up and it's just done."
Over the decades, filmmakers have tweaked Bond's image, from fighter (Connery) to lover (Moore) to intellectual (Brosnan) to hulking id (Craig), rising out of the waves in the 2006 remake of Casino Royale in headline-grabbing blue swim trunks. (That La Perla swimsuit quickly sold out.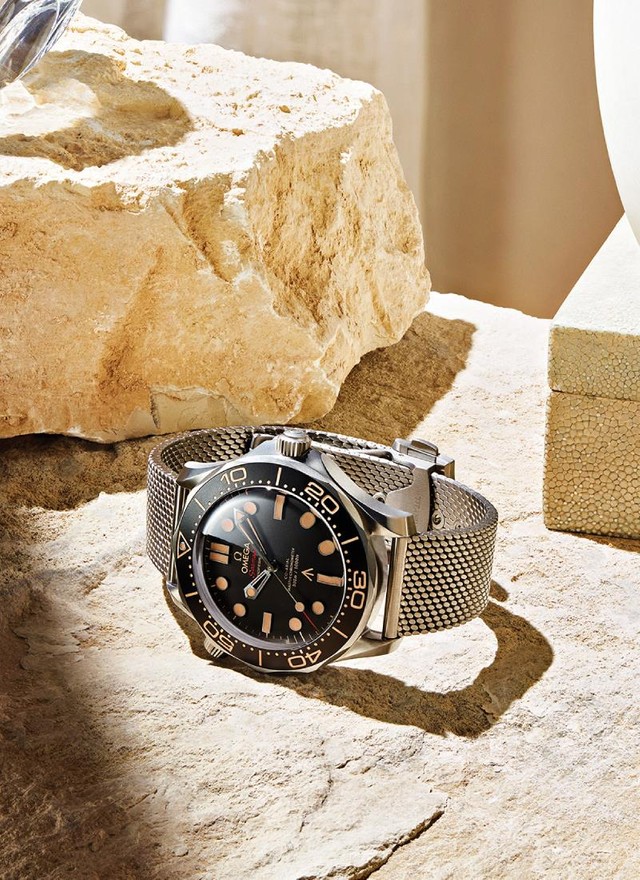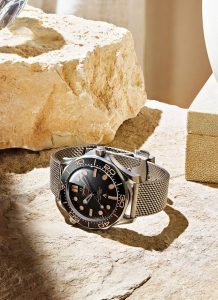 But there's more to Craig. "He's a more emotional Bond, more relatable," Larlarb says. To that end, she created a wardrobe that's still aspirational (sleek Tom Ford suits, Crockett & Jones dress shoes, shawl-collar tux) but leans toward the real (a breezy, sand-colored Massimo Alba sloop suit for a car chase in Italy, or Drake's crepe-soled chukka boots).
As for that commando sweater? Larlarb had luxury British brand N. Peal recreate it—but in cashmere, and a rich shade of blue. "They wanted something practical," explains the brand's managing director and owner Adam Holdsworth. "Utilitarian and authentic—but also definitively Bond-esque: strong, iconic, masculine." N. Peal launched a consumer version in March.
"James Bond wearing N. Peal opens brand recognition to a global audience," Holdsworth says. Watchmakers, too, enjoy a Bond bump. Watches are essential to the 007 brand, from the classic Rolex Perpetual Oyster Submariner (worn by Connery in the first four Bond films), to Hamilton's Pulsar P2 with a cheesy LED screen (in Live and Let Die), Breitling's Top Time (in Thunderball), and Omega's Seamasters (featured in every film since 1995's Goldeneye).
A longtime watch lover, Craig collaborated with Omega on the newest Seamaster Diver 300M 007 Edition, worn in No Time to Die. "He wanted it to be something a man of action could genuinely rely on in tough situations," says Omega CEO Raynald Aeschlimann. The watch, made of durable, lightweight titanium (perfect for a spy on the go), with a weathered aluminum dial, is currently available for sale.
"When a new James Bond film launches, we see a huge sales spike in the watch 007 wears," he says. "People get inspired by his style choices."
Craig said he wanted to create a watch that suited his Bond specifically. "If you were in real trouble, you could wrap it around your knuckles and smack someone in the face with it, which is kind of an important thing," he joked during a news conference. "It's a military watch, and it feels like a military watch, but it's elegant."