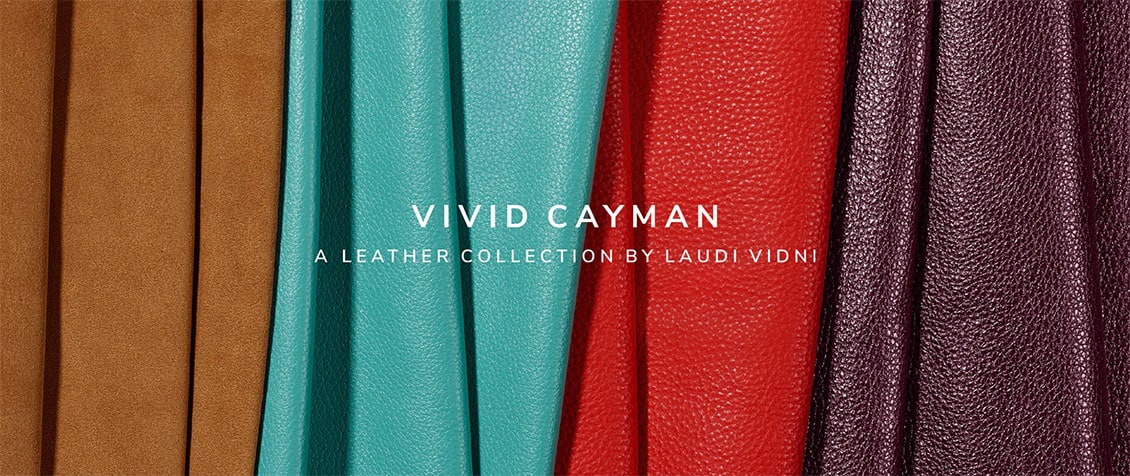 Anyone familiar with these wondrous islands will know that the second thing that hits you after getting off the plane (the first being Cayman's delicious warmth!) is the brightness of the light and vivacity of its colourful landscape. Watch as people alight from their aircraft as they blink to adjust to Cayman's brilliantly bright light after the greys of their home! American designer Laura Kofoid has cleverly managed to contain that intensity of colour and transfer it into her incredible selection of luxury handbags, called the Vivid Cayman Collection. Buying one of her lovely leather handbags allows her customers the chance not only to own a stylish and highly wearable handbag, it also means they can keep a piece of the Cayman Islands close to them wherever they go.
Laura, who is based in Chicago, said thanks to the pandemic temporarily halting travel to Cayman she had never been to the Cayman Islands, however it was seeing images of Cayman's distinctive ocean that gently laps these shores that inspired her to create her Vivid Cayman Collection. Dreaming of escaping the chilly Chicago weather for the Cayman Islands and its exotic colours and warm climate was the inspiration for her beautiful designs. Laura is the co-founder and CEO of Laudi Vidni ("individual" spelt backwards) custom leather goods and she decided to collaborate with the Cayman Islands Department of Tourism to create her collection with the DoT's 'CaymanKind' motto foremost in her mind when designing her pieces.
There is a total of four distinctly Cayman colours that feature in her bags and which go beyond simply reflecting Cayman's turquoise ocean and also encompass Cayman's unique flowers, animal life and coral reefs.
---

Enchanting Cayman
Is probably the most iconic of the colours – a blue/green teal that perfectly showcases the ocean and also Cayman's endangered Blue Iguana, unique to these islands.

Mystical Cayman
Is a metallic plum that pops up on the edge of Cayman's jaw-dropping sunsets, is seen in the multi-coloured coral reefs that surround the Cayman Islands and is also a colour of its mysterious and enchanting orchids.

Alluring Cayman
Is a bolt of orange-red, which really encompasses the vivacity of the Caymanian people and is a colourful representation of CaymanKind at its best. It is also the hue of the sun as it hits the ocean every evening, which then bathes the entire sky in its firey glow.

Enchanting Cayman
Is probably the most iconic of the colours – a blue/green teal that perfectly showcases the ocean and also Cayman's endangered Blue Iguana, unique to these islands.
---
Laura's luxury handbags come in a variety of designs to suit all purposes, with more than 40 styles of bags in the collection, all priced from US$50 to US$900. Luggage tags, duffel bags, totes and cross body bags all feature in this unique collection of luxury handbags. While vivid colour is the hallmark of this collection, quality and durability are the mainstays. Laura said that her bags could really be made of leather only to ensure the high quality luxury of her products, and she is therefore meticulous about the provenance of the materials she uses. As a result, she imports the leather from an Italian tannery that takes sustainability very seriously and which only use leathers that are a by-product of the food industry. The quality of the leather makes her bags incredibly durable and creates pieces to be treasured over time and possibly even handed down from mother to daughter.
The Vivid Cayman Collection has been Laura's first brand collaboration and has been a huge success for Cayman's Department of Tourism. Cayman's allure as a brilliant destination for offering "barefoot elegance" to its visitors – a place where the well-to-do can come and relax away from the pressures of ordinary life in a gorgeous, warm environment – syncs perfectly with Laura's collection of stunning luxury leather handbag designs that offer style and glamour, and also, most importantly, a little bit of the Cayman Islands that can be worn close to the heart every day.