Walk around inside these luxurious homes around the world with Sotheby's International Realty. Virtual tours have become an integral part of marketing and growth in the real estate industry in 2020. Cayman Islands Sotheby's International Realty is proud to offer virtual tours on our properties available.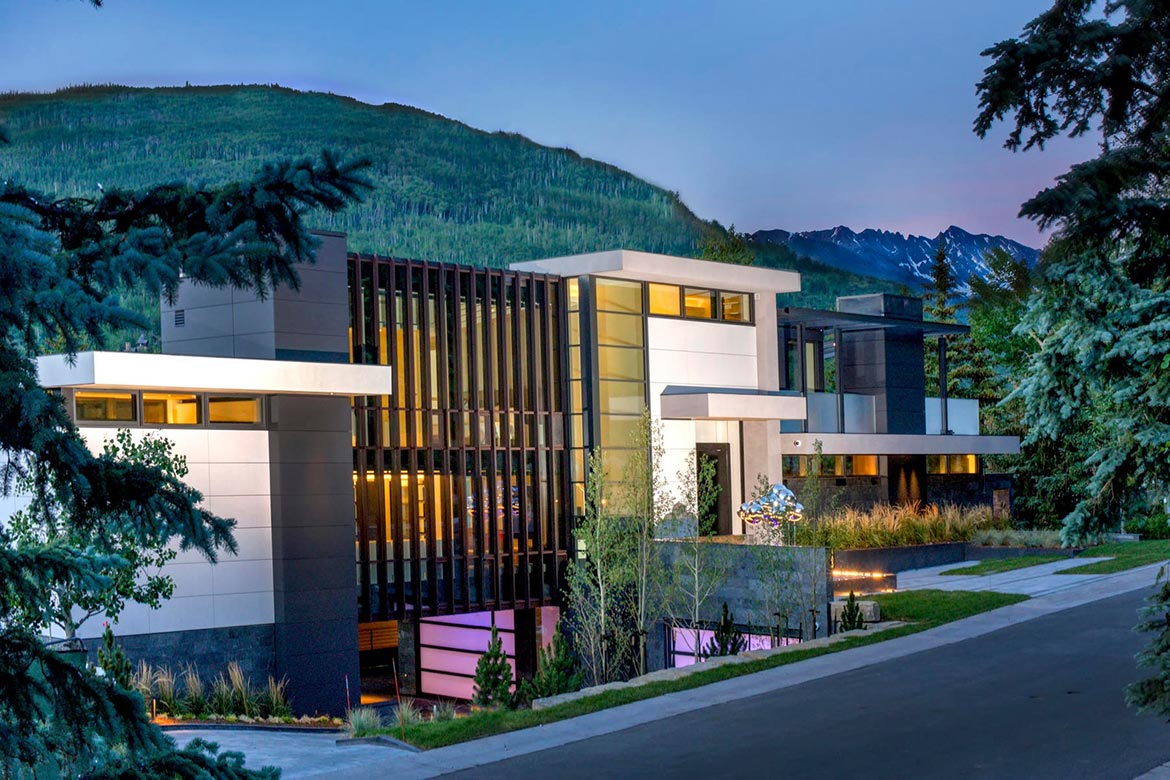 Apogee House – 165 Forest Rd Vail, Co
165 Forest road, located on Vail Mountain is the most exquisite, new modern contemporary estate that encompasses the finest in materials, technology and unparalleled Mt. Evans views. Designed with glass view corridors and sliding walls that seamlessly flow the living area into the exterior decks, patios and gardens. Over 6,500 square feet of outdoor heated decks, biometric recognition entry and entertaining roof deck completes this one of a kind residence in Vail Village, providing your own private retreat.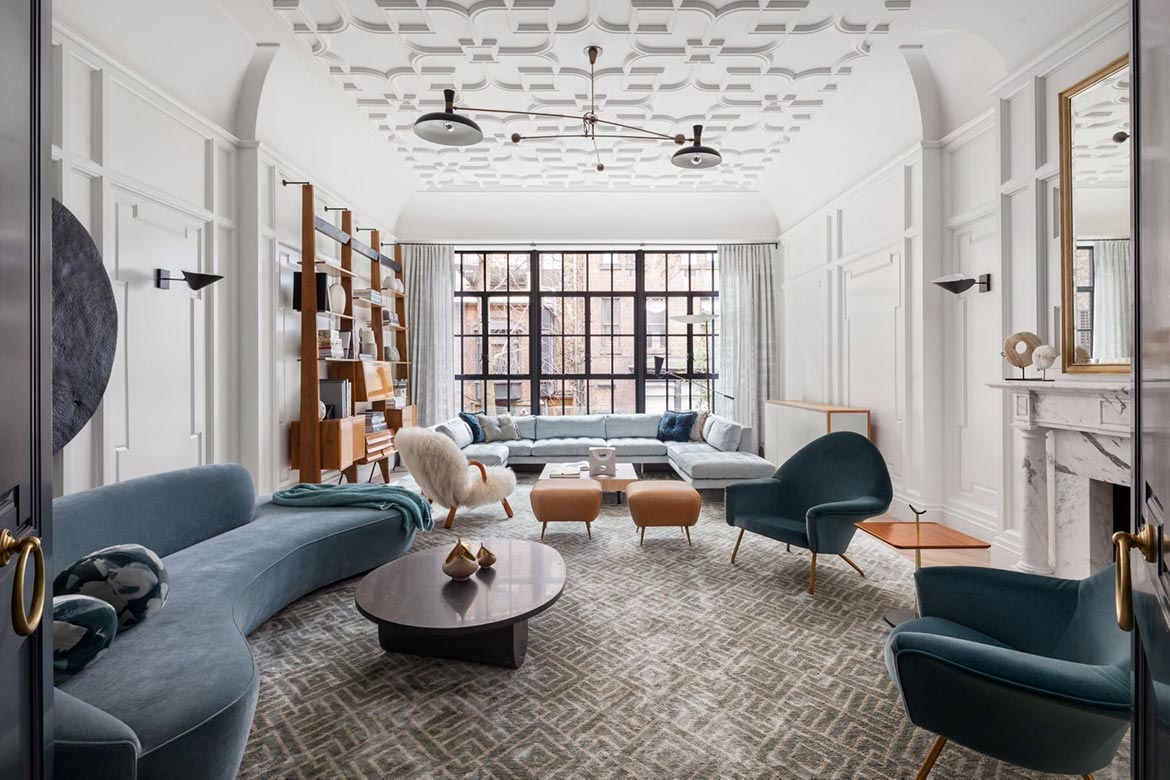 14 E 11th Street New York
Located on one of Greenwich Village's most bucolic tree-lined blocks, this stunning 21' wide townhouse is noteworthy for its handsome Italianate brick façade, and painstaking 2-year renovation. Sun-filled, open and airy, the 7411 square foot house is comprised of five stories, an immaculately finished basement, over 1400 square feet of manicured gardens and terraces, as well as a private elevator. This one of a kind home, reconceived by designer Brad Ford, is matchless in scale, attention to detail and quality of finish.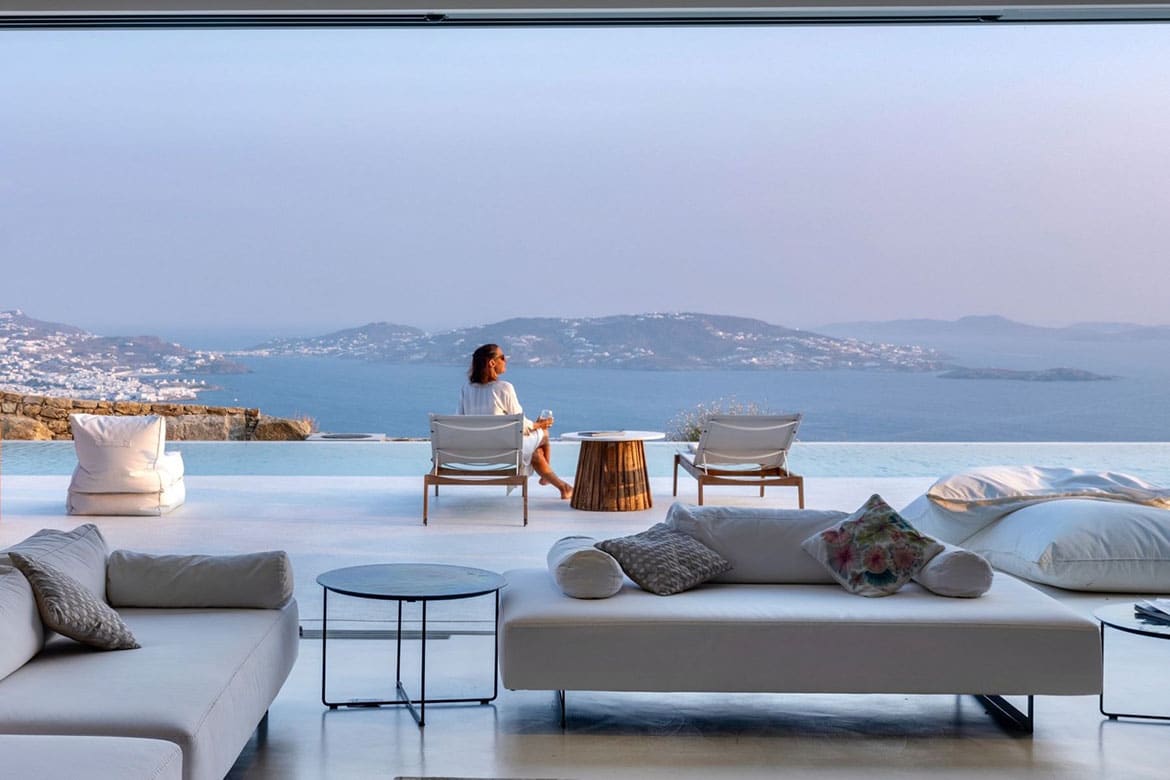 Elysium – Mykonos, Greece
Elysium in Mykonos, truly living up to its name 'a place of happiness, offers spectacular panoramas to Mykonos Town in a top of the hill setting. Designed by a well-known architect and inspired by the Ancient Greece Cycladic Architecture, Elysium is minimal and modern. Elysium features open terraces with lounge furniture and a sunbathing area that lets you take advantage of Greece's Mediterranean weather. Creamy stone floors and soft touches make Elysium the definition of vivid sophistication. Feel like a god in Elysium.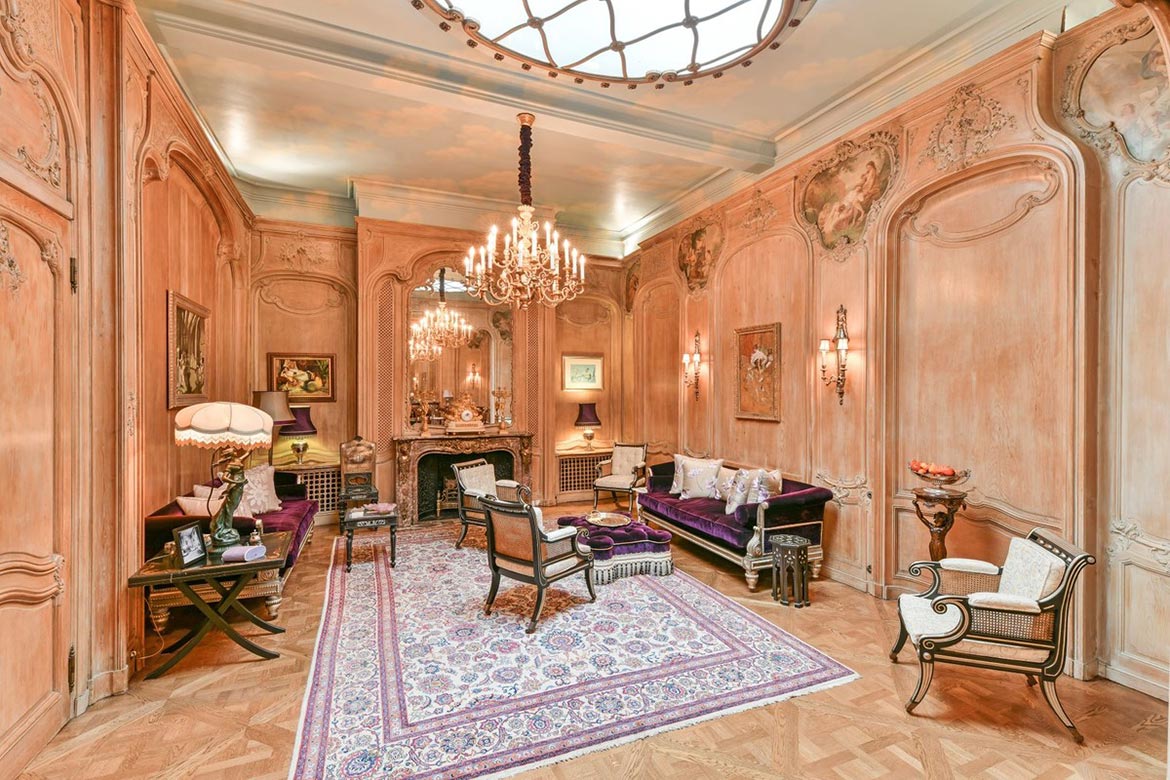 London, England
A wonderful family house, offering an abundance of entertaining and living space, situated on Ovington Square, Knightsbridge. The impressive entertaining space that the house combines with well thought out living space really needs to be seen to behold. Many well-known people have been entertained here over the years, including Bertrand Russell, Picasso, Richard Rodgers and the Prince of Wales and future Edward VIII. There have been many notable residents and a fascinating history of the house and its former occupants, most notably perhaps Thomas Earle and his wife Mary. Thomas was one of London's most famous sculptor's and many of his pieces may well have been imagined and worked upon in the house's Grand Salon, the former sculptor's studio. Violet Woodhouse Gordon, the great harpsichordist, also lived here and gave recitals on Sunday afternoons.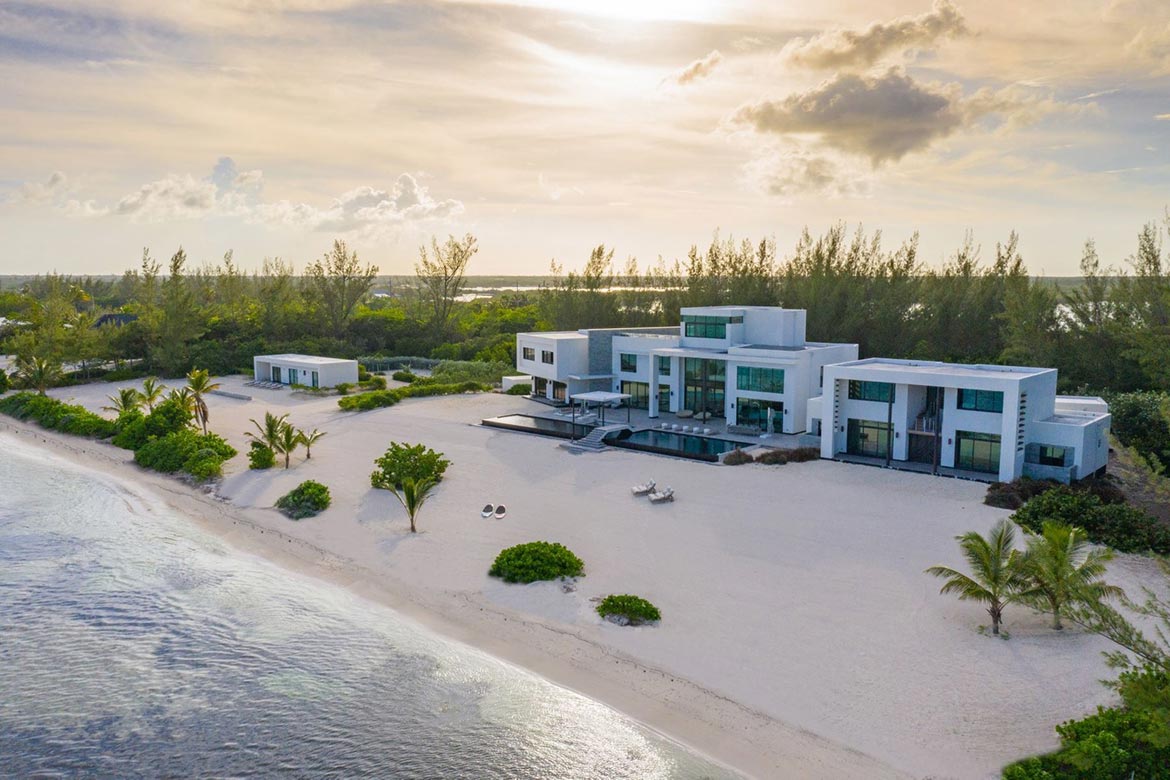 Sea of Dreams, Grand Cayman
Sea of Dreams offers luxurious Caribbean living for the savvy, discerning home buyer; the perfect balance of simplicity and first class living, privacy and connectivity, all within the world class, tax neutral jurisdiction that is the Cayman Islands. As a real estate investment, Sea of Dreams offers the Cayman Islands home buyer a wonderful palette of contrasts, compliments and contradictions, the home itself standing proudly, three storeys high as an epic masterpiece of Modern architecture and yet it is easy to drive past the property from the road and not even know it's there. The property's strong, defined vertical lines stand in contrast to the flat horizontal of the Caribbean Sea before and yet compliments its surroundings perfectly with such a pleasingly simple design that exudes the same peace and tranquility one enjoys from sitting at the sea shore and listening to the ocean, awed by its grandeur, calmed by its beauty. Up close Sea of Dreams is certainly an imposing edifice and yet sitting on over five hundred feet of beach front on a site of more than six acres, viewed from the ocean it looks like rare diadem perfectly set, a foreground of sea and sand, an incredible pool which reflects the home's beauty and a backdrop of toweringly magnificent Casuarina trees that impose the balance of nature's grand scale.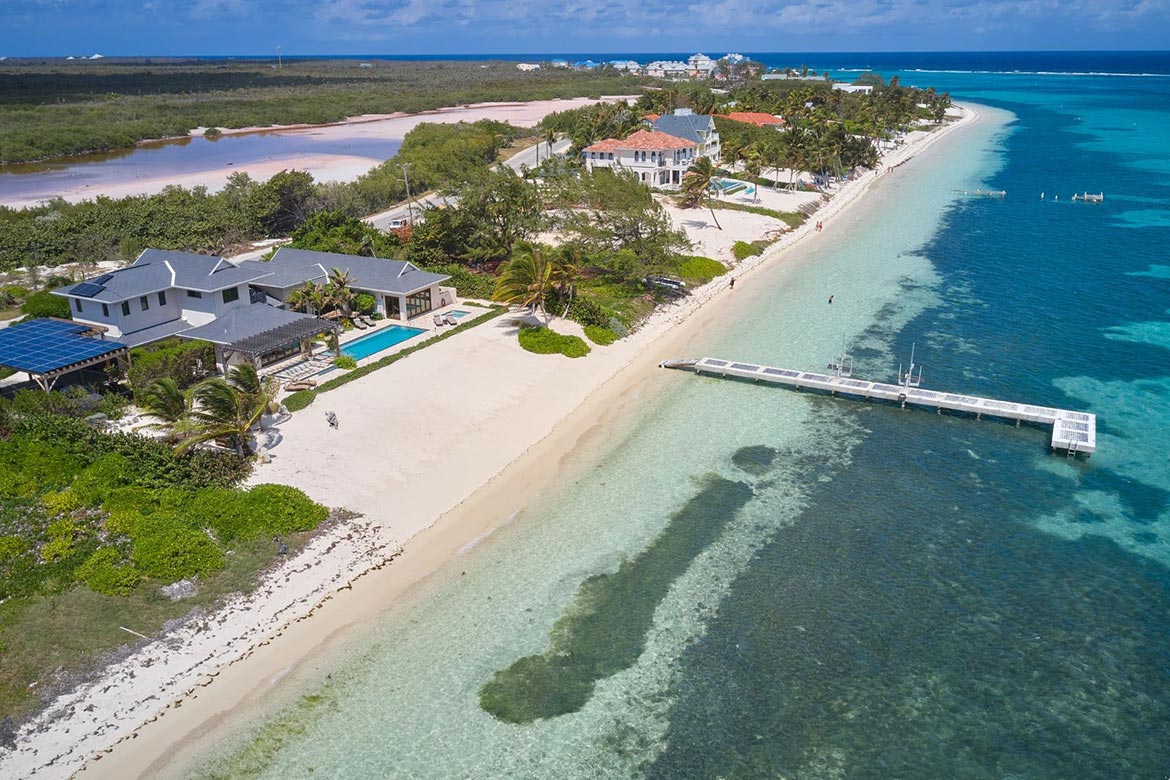 Stepping Stone, Grand Cayman
Stepping Stone, a Balinese inspired villa, is an outstanding example of meticulous detail and planning to provide indoor luxury that seamlessly blends with outdoor entertainment allowing you to enjoy the Caribbean surroundings of Grand Cayman's, East End. A barrier reef-protected beach spanning 160 feet of white sand is framed perfectly out the floor to ceiling folding doors that open the home to an oceanfront patio featuring an outdoor kitchen, sunken fireplace, unique infinity perimeter pool and hot tub. This area is complete with outdoor seating, tropical landscaping and lighting, and direct access to your private 120 foot concrete dock. Living an island lifestyle where the line between indoor luxury and outdoor entertainment is blurred can be found at Stepping Stone. From active outdoor activities on the beach to formal dinner at night and a movie before bed, this Grand Cayman property offers unique detail, high end technology and quality design elements all from a quiet and tranquil island location in East End.